The Top 51 Best Places To Travel in 2023
Do you want to add new places to your travel list? What have you seen before? Many people love seeing new places and adding them to their travel list. If you want to expand your list like them, we will get to know the top 50 destinations in the world.
There are many natural and human beauties waiting to be seen in the world. Some have become symbols of their countries, while others contain hidden paradises. This list of the 50 best places to travel in 2022 includes many must-sees, from white sand beaches to iconic structures.
Do you want to experience the wildlife, visit world class museums, a UNESCO World Heritage Site, or do you want to party like crazy? I am sure you will find a destination for every mood and style in this list. Let's look at the best travel destinations in the world.
The 50 Best Places To Visit in the World
1. Dubrovnik, Croatia
With an old city that is a UNESCO World Heritage Site, Dubrovnik deserves to be one of the popular holiday destinations with its medieval streets and cliffside beaches. Lokrum Island awaits visitors with its botanical garden and restaurant converted from an old church. Also, don't forget to see Lovrijenac, the Walls of Dubrovnik, and Minceta Castle.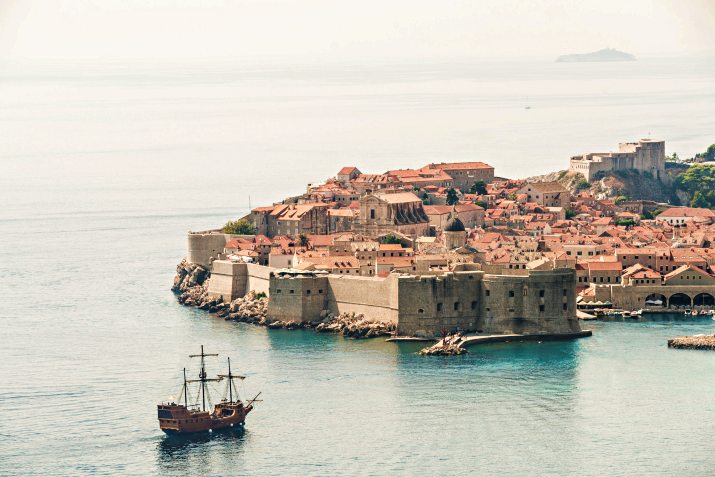 2. New Orleans, USA
The famous city, which creates a synthesis of African, American, and French cultures, is an important cultural and art center with its festivals, popular street music, and historical places. This city, where you can experience unlimited nightlife, is one of the world's best places to visit.
3. Sydney, Australia
This city of world-class entertainment has excellent beaches and many cultural and artistic attractions to see. One of the most iconic cities, Sydney has lots to fill itineraries! Check out the events at Sydney Opera House when you're visiting Sydney. Bondi Beach, Sydney Harbor Bridge, and Royal Botanic Garden Sydney are some of the other best places to visit in Sydney.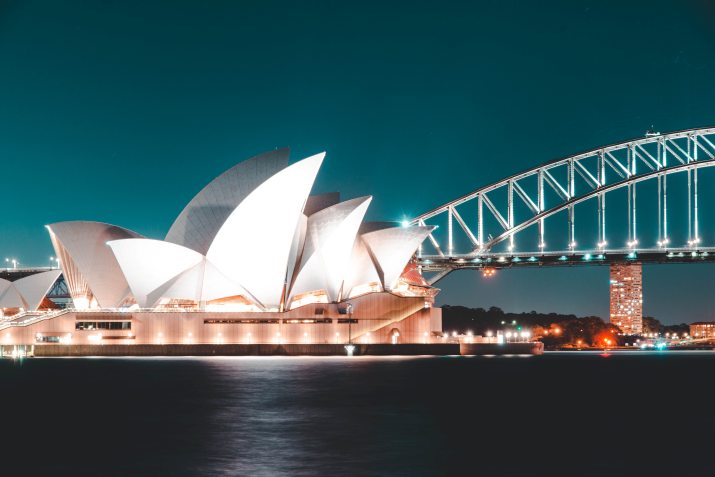 4. Bora Bora, French Polynesia
An exquisite place where blue meets green, Bora Bora is Tahiti's most popular island with underwater bungalows. One of the best travel destinations to enjoy the sea, sand, and sun. You can snorkel at Matira Beach, join the Bora Bora Romantic Tour or see the summit of Mount Otemanu. 
5. Kerry, Ireland
Composed of natural wonders of mountains, hiking trails, shores, and lakes, Kerry offers picturesque views to its visitors. Killarney National Park, one of the highest points of its natural beauty, has also made the region popular and is one of the best places to visit if you're visiting Ireland and love outdoor activities.
6. Marrakech, Morocco
The "Red City" is a sophisticated travel destination with palaces, mosques, and colorful courtyards. It has taken its place in UNESCO World Heritage Centre with its brick walls covering the city. The top things to do in Marrakech are to visit Jardin Majorelle-Yves Saint Laurent Mansion, Bahia Palace and Kutubiyya Mosque.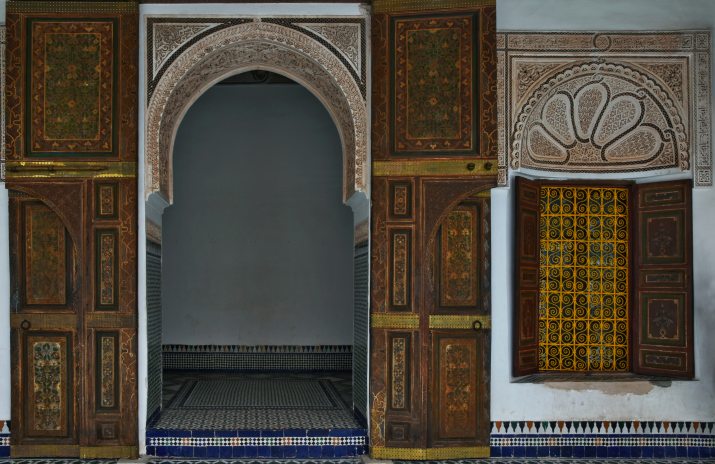 7. Maldives
Consisting of more than a thousand coral islands, this tropical country combines the beauty of the Indian Ocean with its white sandy beaches. It has the most expensive resorts globally with luxury boutique hotel options, restaurants, and underwater villas.
8. Cape Town, South Africa
Cape Town offers colorful streets and deep blue waters. It is one of the best places to visit in the world with its cultural and natural beauties! Nature lovers can visit Maclear's Beacon, take a walk in Kirstenbosch National Botanical Garden, or see the Cape of Good Hope. 
9. Paris, France
Paris, which maintains its place among the most iconic cities of the world, is one of the places where love and romance are experienced most intensely. In addition to the Eiffel Tower, it also hosts many structures, such as the Louvre Museum and the Arc de Triomphe. Paris is among the first places to visit in France if you're in Europe.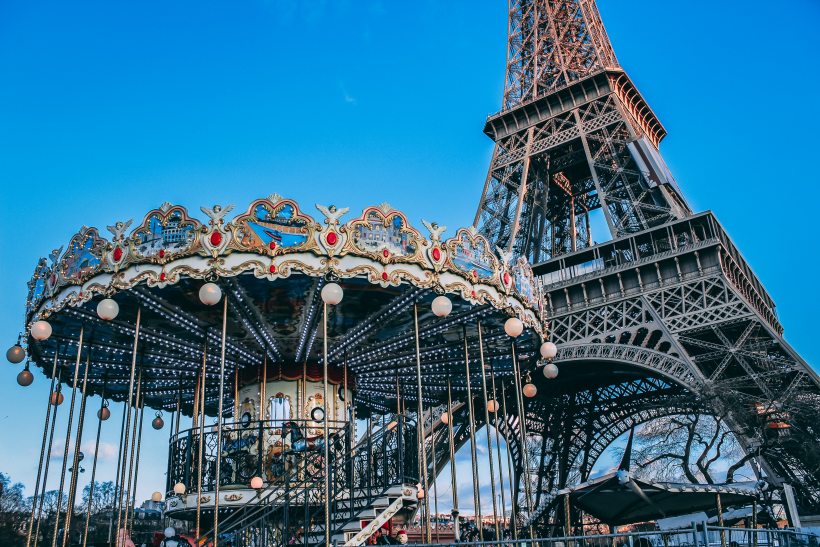 10. Bali, Indonesia
Bali is one of the best places to visit thanks to its forests and beautiful beaches. Bali is a place where wildlife can be closely observed as tigers, elephants, and orangutans are among the owners of the area. It's also one of the most popular travel destinations among social media figures.


11. Dubai, UAE
Tourism in Dubai, one of the most popular tourist destinations globally, has grown rapidly over the years. In addition to magnificent shopping centers and hotels, it has a huge aquarium, ski resort, and water parks. Dubai is a travel center where the most exquisite and grandest of everything is located.


12. Rome, Italy
Another iconic city of Europe, Rome welcomes thousands of visitors every day. The city has many historical monuments, such as the Colosseum, Pantheon, and Trevi Fountain, and it's an exciting place for foodies with its famous ice cream, pizza, and pasta.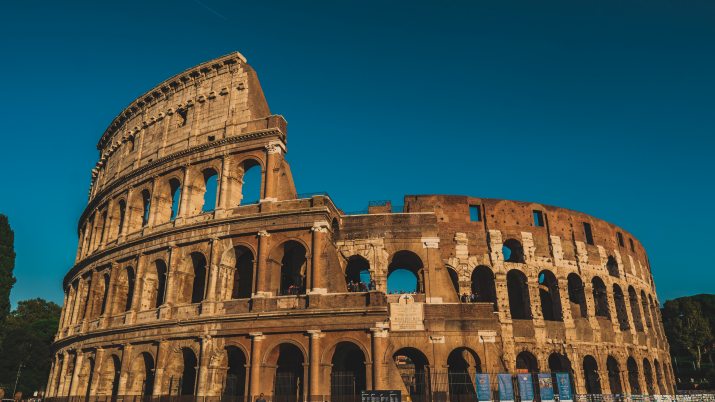 13. New York, USA
New York, which is at the forefront of business and culture-art centers, is one of the most popular states in America. It has many different features, from Broadway to the best cuisines in the world. Not to mention the enchanting views!
14. Waikato, New Zealand
If you're visiting New Zealand, you should also visit the Waikato River, a popular destination with its deep blue waters, lush rainforest, and underground caves. Also, its authentic charm comes from the Middle-earth of the Lord of the Rings. You can see the original Hobbit holes from the movie set. 
15. Paro Valley, Bhutan
Paro Valley, Bhutan offers a different and interesting travel experience with its monasteries, vast landscape, and castles on the slopes of the cliffs. The spectacular Takhtsang Lakhang (also known as the Tiger's Nest) is located at the northern end of the valley and is the most famous of the many temples in the area.
16. Tokyo, Japan
Tokyo, the capital city of Japan, is a city of skyscrapers and neon lights that can be considered the capital of technology. Its rich history and cultural textures form the spirit of the city. When you visit Tokyo, you will feel like you are in the future! For example, you can explore the Asakusa District and visit the Senso-Ji Temple, or you can shop in Akihabara and see the latest technology closely.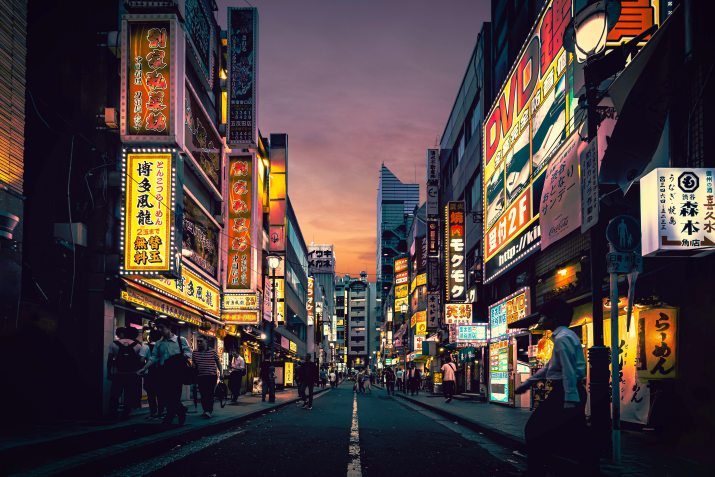 17. Jaipur, India 
Jaipur is known as ''Pink City'' with its pale terracotta buildings. Since the colors of the buildings have become the symbol of the city, it is forbidden to paint the buildings in different colors. This concept, created to impress Prince Albert in 1876, now draws tourists and amazes them.
18. Havana, Cuba 
Here is the city with an absolute vintage look. Havana, the capital city of Cuba, is full of historical monuments from the Spanish colonial settlement. Also, its city center is full of nostalgia with buildings in bright colors and old cars! Havana is one of the best places to visit if you're into traveling.
19. Antarctica 
Visiting the continent in the south of the world is perhaps an experience you can have once in a lifetime. After a long and challenging journey, you will meet the snow-covered wild nature. The magnificent view of the whales and the icy sea canoe will enchant you. Antarctica is a great place full of natural wonders.
20. Vancouver, Canada 
The city, which is famous for its museums, restaurants, beaches, and bars, welcomes thousands of tourists every year. Being one of the art centers makes the city attractive. Places such as the Vancouver Art Gallery, Museum of Anthropology at UBC, and Science World are among the priority spots for those interested in art.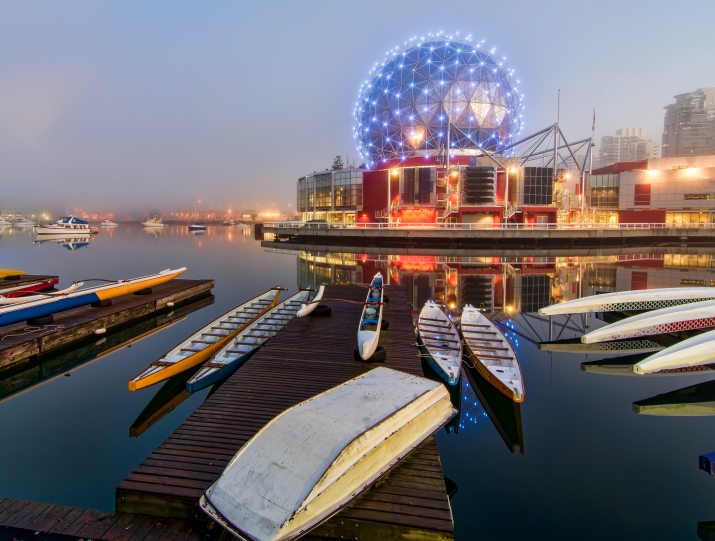 21. Los Angeles, USA 
One of the most popular places globally, LA is one the best places to visit and the most shared and spoken place on social media. You will experience unforgettable experiences in LA, where you can encounter many fashion and cinema celebrities. Also, the warm weather makes LA a place to visit all year round.
22. Kruger National Park, South Africa 
Kruger National Park is the most suitable area to witness wildlife. It offers the opportunity to see nature and wildlife far from city life. In addition to being the largest game park in South Africa, Kruger National Park is also one of the best places to visit for a safari. For a closer look at the wildlife, you can go hiking, take a tour in 4x4 all-terrain vehicles, or join a hot air balloon tour.
23. Santorini, Greece 
If you're looking for a romantic getaway, head to Santorini. This famous honeymoon island is one of the most beautiful islands in the world. Famous for its sunsets, Santorini has clear deep blue waters and volcanic black and red sand beaches. Its unique attractions make Santorini one of the best places to visit.
24. Hawaii, USA 
Hawaii, which consists of eight main islands, is the island of romanticism and adventure. It provides a paradise image with its waterfalls, hiking trails, and canyons. It also hosts luxury brands and hotels. Add Hawaii to your bucket list for a real island experience.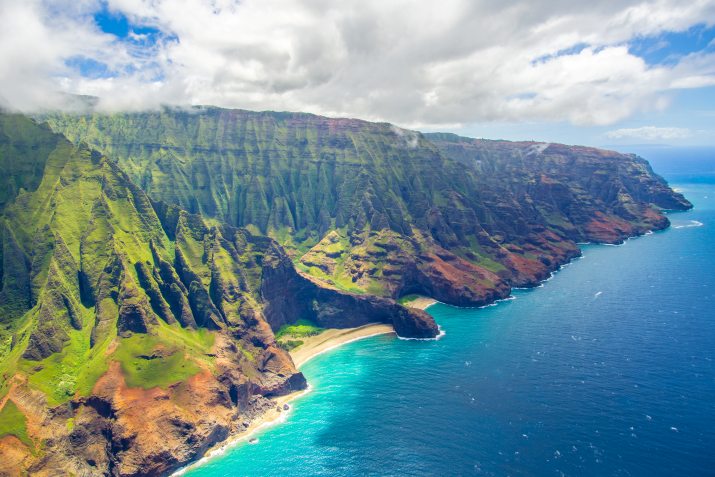 25. Beijing, China 
The city has six UNESCO World Heritage Sites and is China's art, culture, economy, and political center. In addition to the Forbidden City, the Great Wall of China and the Temple of Heaven are centers of attraction.
26. Edinburgh, Scotland
One of the most beautiful cities in Europe, Edinburgh has Georgian and medieval architecture. Historic buildings dating back centuries, like Edinburgh Castle, take visitors to another world. If you're planning a trip to the UK, make sure Edinburg is on your list of places to visit.
27. Singapore
One of the few city-states in the world, Singapore is one of the most preferred destinations in Asia with its tropical climate, luxury hotels, colorful buildings, and lively nightlife. You can watch Singapore from Sand Skypark, explore the city with small boats called Bumboat, or visit the art galleries at Gillman Barracks.
28. Moscow, Russia
Moscow is one of the cities with the highest sense of history, culture, and art. It is home to hundreds of churches with colorful domes and bells. Museums and ballets are among the most charming activities in the city and you should book tickets for one of the events for an authentic experience.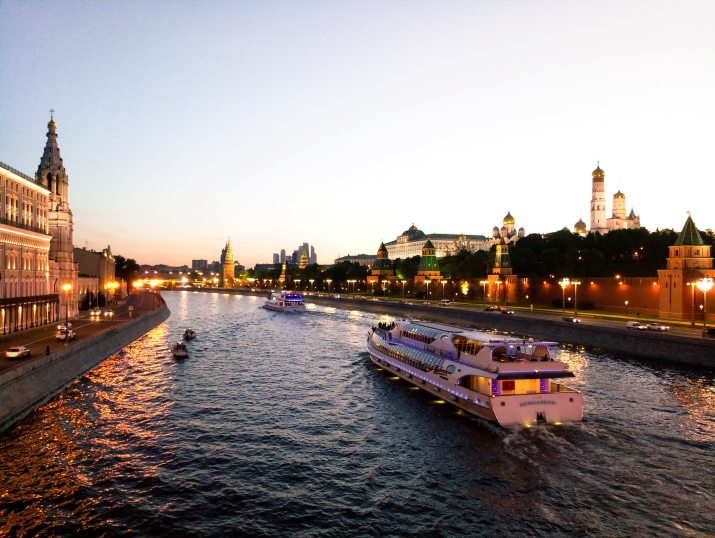 29. Singapore
One of the few city-states in the world, Singapore is one of the most preferred destinations in Asia with its tropical climate, luxury hotels, colorful buildings, and lively nightlife. You can watch Singapore from Sand Skypark, explore the city with small boats called Bumboat, or visit the art galleries at Gillman Barracks.
30. Rio de Janeiro, Brazil 
Rio de Janeiro, one of the most iconic cities in the world, is one of the most preferred places with its festivals, beautiful beaches, tourist destinations, and natural wonders. You can visit the Christ the Redeemer statue, the Sugar Loaf Mountain, or the Parque Lage. You can attend the Rio Carnival, usually held in February and March.
31. Petra, Jordan 
Petra is Jordan's most popular place with steep passages and red rocks. With its structures, such as the ancient city of Petra and Ad-Deir Monastery, the city on the World Heritage List is a center of attraction for tourists and one of the best places to visit.
32. Hong Kong 
A vast majority of the city comprises mountains and lush parks, while the main focus of attention is its cuisine and skylines. The Victoria Peak Summit is just some of the best events in the city. Add Hong Kong to your itinerary if you're a foodie who wants to enjoy street food.
33. Santiago, Chile 
Santiago, a cosmopolitan city, offers the best examples of Chilean culture, from handicrafts markets to art galleries. The bars in the historical neighborhoods and Latino nightlife are also some of the most enjoyable aspects. Most travelers say that Santiago is one of the best places to visit in South America.
34. Cairo, Egypt 
Cairo, surrounded by the beauty of the Nile, is one of the oldest cities in the world. It is an excellent destination with its entertaining culture and museums reflected by the friendly locals. Egyptian Museum, Giza Necropolis, Step Pyramid, Salah Al-Din Al-Ayoubi, Cairo Museum, and Cairo Mehmet Ali Pasha Mosque are among the top places to visit. You can also visit Han El-Khalili to buy souvenirs.
35. Copenhagen, Denmark 
The cool atmosphere of Copenhagen lies in modern graffiti, rustic fishing ports, and red brick streets. You can taste first-class dishes in the most elegant restaurants and closely see the beauty of museums and sculptures. It's one of the most expensive places in the world though.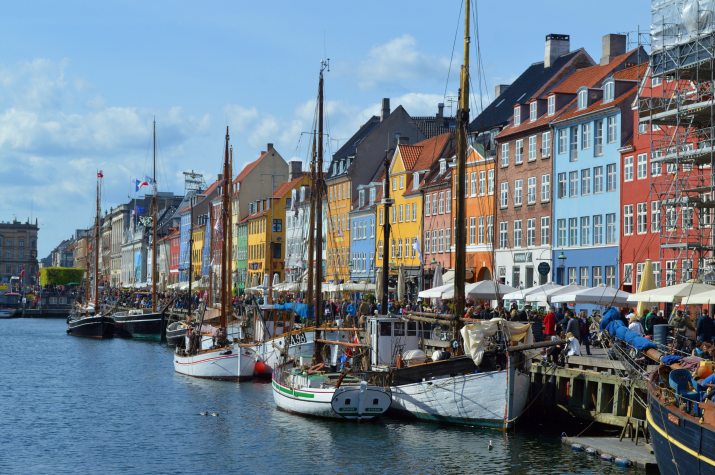 36. Amsterdam, Netherlands 
Aside from the reputation of Red Light Street, there are many things you can do in Amsterdam with bohemian neighborhoods, local beers, and canal tours. The Flower Market, Anne Frank's House, and the famous windmills add a lot to this bustling city. Amsterdam is also one of the best art cities in the world.
37. Barbados 
Barbados offers the most beautiful transition from green to blue in the south of the Caribbean. It offers a holiday that everyone dreams of with its local culture and food. You can visit Harrison's Cave Eco-Adventure Park and sunbathe on Barbados' famous beaches Crane Beach, Bottom Bay, or Carlisle Bay.
38. Las Vegas, USA 
Las Vegas is one of the US's leading tourism destinations. It offers an experience in luxury hotels, fun parties, and bright lights. Don't forget to give yourself a chance at the famous casinos for a real feeling of this city!
39. London, England
A symbolic city with Big Ben, Buckingham Palace, black taxis, and the red telephone boxes, London is a must-visit place. If you want to explore art and culture, you're going to have the best examples of museums in this popular city. The beautiful restaurants and the view of the forest silhouette support the city's beauty. 
40. Seoul, Korea 
Seoul is a unique place to get to know the K-Pop culture that has left its mark in the present day. It is a metropolis where Buddhist temples and new cultures blend. Gyeongbokgung Palace, Changgyeonggung Palace, and Bukchon Hanok Village are Seoul's top places to visit. Also, if you want to shop and see Seoul culture closely, you should stop by Myeongdong.
41. Providencia, Colombia 
Providencia is one of the best examples of island tourism in the Caribbean. But luckily, it's not overrun by tourists. Colombia's best-kept secret island remains wild and authentic, with natural wonders, mouthwatering seafood, and beach horse racing. If you want to visit an island where you can a peace of mind, check out Providencia.
42. Matterhorn, Switzerland 
If you love nature, add Matterhorn to your bucket list, an iconic mountain in the shape of a pyramid, where you will feel the adrenaline at the summits. This most photographed mountain is a great attraction both for locals and tourists thanks to its impressive natural beauty. 
43. Lisbon, Portugal 
The city is built on seven hills with colorful cobbled streets. The historic Alfama Quarter is one of the highest welfare capitals in Europe with its yellow trams and Atlantic beaches. Also, Belem Tower, Sao Jorge Castle, Jeronimos Monastery, and Padrao Dos Descobrimentos are among the tourist attractions worth seeing.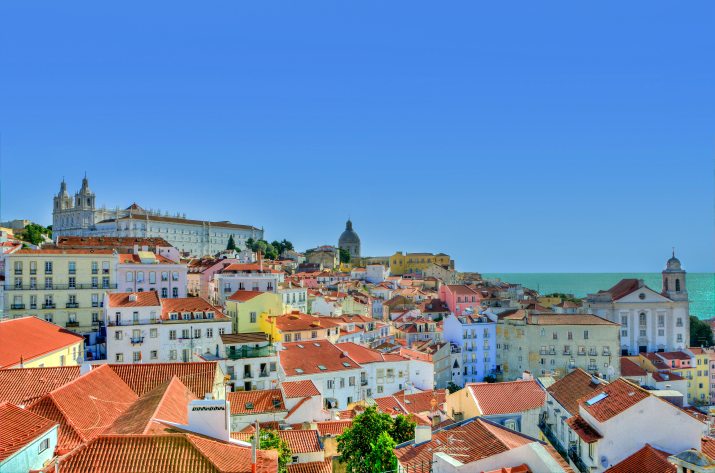 44. Machu Picchu, Peru 
One of the New Seven Wonders of the World, Machu Picchu has been well preserved until today. It is one of the most visited tourist areas in South America. Although it is a difficult place to travel, you can go comfortably thanks to the rail system built.
45. Virunga National Park, Democratic Republic of Congo 
The region, which is home to endangered mountain gorillas, is one of the highest biodiversity areas on the planet. Lush rainforests will welcome you and make you feel like you're in a documentary. You can spend time with the silverback mountain gorillas or visit the cultural village for the best experience.
46. Laucala Island, Fiji 
The island, which looks like a piece of heaven, has a postcard look with coral reefs, endless beaches, and a rainforest. If you want to have a luxury holiday and be in touch with nature, this place is an inevitable blessing.
47. Hanoi, Vietnam 
In Hanoi, French, Chinese, and Asian cultures blend and create a rich historical life. In addition to Buddhist temples and tourist attractions, it stands out as a modern city. The main tourist attractions are Hanoi Old Quarter, Temple of Literature, Ho Chi Minh Mausoleum, and Hoan Kiem Lake. Don't forget to buy tickets to cultural and artistic events at Hanoi Opera House.
48. Ibiza, Spain 
Ibiza, which has become an icon as the heart of entertainment, is excellent for partying in world-famous techno clubs. In addition to entertainment, it fascinates its guests with its nature and sea. First of all, there are many stopover destinations in Dalt Vila (Ibiza Town). As you wander through the streets, architectural works from the Middle Ages will also attract your attention.
49. Budapest, Hungary 
Budapest, one of the most historic cities in Europe, is the capital of Hungary. The city, which has an atmosphere from a fairy tale, is separated into two different parts by the Chain Bridge from the 19th century. It is a city worth seeing with its baths, churches, castles, and a parliament building. 
50. Cinque Terre, Italy
Cinque Terre is a region of rugged beaches in Italy. Cinque Terre, which means 'Five Lands', consists of five villages: Vernazza, Manarola, Corniglia, Monterosso Al Mare and Riomaggiore. Each has beautiful slopes and shores which create a colorful fairy tale atmosphere.
51. Buenos Aires, Argentina 
Buenos Aires, famous for its colorful painted neighborhoods, palatial theaters, and tango dance, is the largest city in Argentina. Japanese gardens, historical places, and natural beauties provide unforgettable moments and make Buenos Aires one of the best places to visit in the world.
The Bottom Line on the Best Places To Visit
There you have it. I've given you an introduction to the best places to visit in the world. The world is big and there are of course many other locations that are worth visiting. If you're new to traveling, you can take our recommendations as a start. Enjoy!
Frequently Asked Questions for Best Places to Travel in 2022
What is the #1 vacation destination in the world?
Although research is being done on this subject, the answer is constantly changing. For example, France was chosen as the number one holiday destination in 2018. But in some studies, Dubai, Hawaii, and Italy have won first place for years.
What is the prettiest place to travel to?
The best places to travel also differ according to people's tastes. If you want to enjoy the sea, Maldives may be the best choice. Tokyo will be the best choice if you are fascinated by technology and Asian culture. 
What is the best country to travel to?
Countries have various attractions according to their culture and natural beauty. In addition, countries differ in terms of ease of travel. Some people may like America, while others may prefer Italy. 
What is the most unique place in the world?
Human and natural ways form many structures in the world. The best of them are also included in UNESCO World Heritage Sites. For example, there are six World Heritage Sites in Beijing. What matters is what you want to see.
Where are the best places to travel in the US?
America is among the most traveled countries. New York, Los Angeles, Hawaii, Las Vegas, and New Orleans are the most visited regions.
Where are the best places to travel in winter?
There are many options for traveling in winter. First of all, you can decide whether you prefer a hot or cold place. For example, Amsterdam, Norway, or Iceland are the best areas to feel the winter. Cape Town, Maldives, or Miami may be good choices if you like hot places.
Which are the best places to travel solo and with friends?
You can travel alone or with friends to most parts of the world. The important thing is to know what you enjoy. For example, while some people go on a world tour alone, some prefer to vacation in Rome with their lovers.
Which country visit is best for travel history?
Rome, Budapest, Cairo, and Petra are the best options if you want to visit historical places. Ancient cities in different parts of the world can also be an interesting option.
Where are the best places to travel in summer?
The best places to spend a summer vacation are Lisbon, Bali, Sydney, Vancouver, Santorini, Rio de Janeiro, and Cinque Terre. It is up to you to make the choice you want according to your tastes and circumstances.