Best Places To Visit in Thailand: 10 Best Destinations
It is vacation time. If you have decided to go to Thailand, Southeast Asia's most popular travel destination, you've come to the right address.
Thailand is a great choice for a vacation, with bustling modern cities full of motorcycles, temples, lush villages, ancient ruins, and stunningly scenic coastlines. 
Thailand appeals to almost everyone. If you are more in favor of exploring tropical islands, you can head to the Thai Islands. On the other hand, if you want to enjoy the energy of the city, Bangkok and Northern Thailand will be more suitable for you. 
Without further ado, let's move on to our list of best places to visit in Thailand that we have prepared for you. 
10 Best Places To Visit in Thailand
1. Ko Phi Phi
Phi Phi is an archipelago. It is located on the southeast coast of Phuket in Krabi Province. Poems can be written during the sunset on the beaches here! With its beautiful limestone cliffs and relaxed atmosphere, this is a must-visit place. It is also famous as a tourist area. This place also offers suitable opportunities for all types of vacationers. Tonsai Bay and Long Beach are ideal for bustling vacationers, while beaches like Phak Nam Bay appeal to those seeking more tranquility.
Located in the middle of the island, Tonsai Village is a very lively place. This spot is also seen as the heart of Ko Phi Phi. When you visit this town, you should definitely eat at its delicious restaurants. Then you will go to the famous beach bars. Close to Phi Phi Don is Koh Phi Phi Leh, an enchanting oasis with its stunningly clear water and limestone cliffs. Maya Bay is in the center of the island. 
Things To Do
See Viking Cave

Dive in Phi Phi

Attend Shark Watching Tours

Climb a Rock

Captain Bob's Cruise

Visit Cooking School

Cliff Jumping

Fishing
When To Visit: Between November and April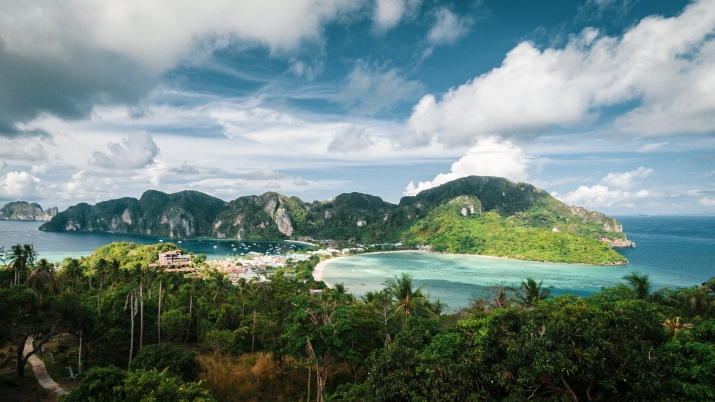 2. Chiang Mai
Let's prepare ourselves for a quiet route before we arrive in Bangkok. This is a calm and relaxing city. The mountain views are wonderful. It is full of historical temples like Wat Phra Singh and Wat Chedi Luang. So, it is also very rich in history. One of the most famous features of this place is the night markets. While you are there, do not leave without visiting Elephant Nature Park. This place is famous for the gentle giants of Thailand.
While you are sleeping in your bed, the monks will begin to walk the streets of Chiang Mai as the sun is just starting to rise from the mountains. This is a magical place. The moat surrounding the destroyed walls of the city also supports this. The city has a history dating back to 1296 and is home to almost 300 temples. You will find yourself in completely different energy in Chiang Mai. 
Visit Doi Suthep

Take a Trip to the San Kamphaeng Road

Visit Doi Inthanon National Park

Eat Khao Soi 

Shop at Warorot Market 

Enjoy a Boat Trip on the Mae Ping River

Drink a Coffee at the Cat Cafe
See Grand Canyon

Shop at Night Bazaar

Visit Wat Phra Singh

See the Ruins of Wat Chedi Luang
When To Visit: Between October and April
3. Bangkok
Welcome to Thailand's capital city! This is the country's largest city. Do not let the tall buildings and noisy traffic scare you. Bangkok certainly has natural beauty as well, with green spaces and interesting flowering tropical plants. It is also the center of magnificent palaces, ancient temples, and glittering nightclubs in Thailand. If you want to buy a gift on the way home, you will find the best souvenirs in this city. We also recommend you taste delicious street foods. 
Bangkok is located in the Central Thailand region and it is a suitable region for every vacationer. After visiting countless temples, you can turn to the famous tourist streets to buy souvenirs. After shopping, you can start the nightlife here. This place is also very suitable for family vacations. Zoos, water parks, and amusement parks are very good entertainment areas for families. If you want to watch some sports, don't miss Thai boxing matches. 
Things To Do
See The Reclining Buddha By Visiting Wat Pho

Visit the Grand Palace

Ride the Sky Train

Shop at Chatuchak Market

Take a Boat Trip in the Chao Phraya River

Shop at Siam Paragon

Visit the Bangkok National Museum

Have a Thai Massage

Climb the Sathorn Unique Tower

Visit the Lumpini Park

Eat at Chinatown

Eat Street Food

Take a Motorcycle Taxi
Watch Kickbox Matches

Visit Dusit Zoo

Take Part in a Water Fight During Songkran

Explore the Nightlife in Bangkok

See The Bangkok Puppet Show

See Jim Thompson House

See Wat Arun

See Erawan Shrine

See Vimanmek Mansion
When To Visit: Late November and Early March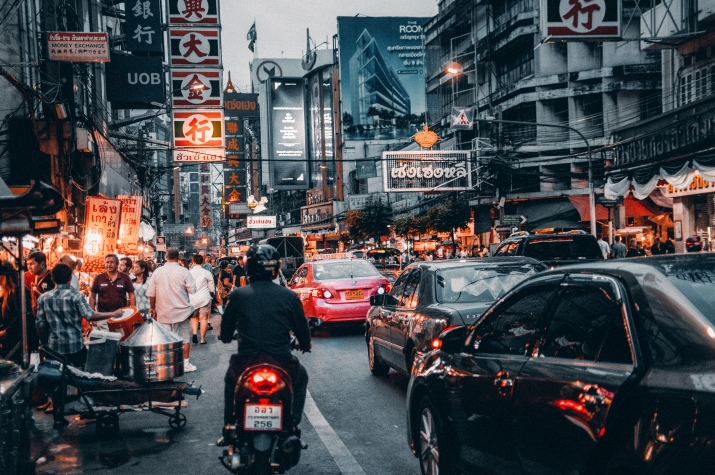 4. Phuket
Pure white sand beaches wait for you here. The island of Phuket, located in southern Thailand, has wonderful nature. Aquamarine waters and limestone cliffs… This place is an hour's flight from Bangkok. So, this could be your route after Bangkok. One of the biggest advantages of this place is that it is cheap. Activities such as accommodation and spas on Phuket Island are very affordable. Even boat tours remain relatively inexpensive. This place is like a piece of heaven. Also, don't miss the delicious cuisine. 
Unfortunately, the island suffered a bad tsunami disaster in 2004. However, don't let that scare you. They currently have good warning systems and if the island is under threat, the residents will be immediately notified. 
Things To Do
Take a Trip to Kata Noi Beach

Attend the Tour of the Chalong Bay Rum Distillery

See the Phuket Big Buddha

See the Nai Harn Beach

See the Karon View Point and Take a Picture

Take a Trip to Wat Chalong

Shop at Phuket Town Weekend Night Market

Hang Out at the Tiger Kingdom

Attend a Thai Cooking Class

Enjoy the Night at Bangla Road

See the Phuket Elephant Sanctuary 

Visit the Soi Dog Foundation

Go to Monkey Hill and Watch the Monkeys
Visit the Phang Nga Bay

Visit the Phuket Trickeye Museum

See the View at Khao Rang Viewpoint

See the Jui Tui Shrine

Walk at the Phuket Old Town

Have a Dinner in Mom Tri's Kitchen

See the Patong

Go and support the Gibbon Rehabilitation Project 
When To Visit: Between November and February
5. Mae Sariang & Mae Hong Son
Let's continue to discover the real Thailand. The cities of Mae Sariang and Mae Hong Son are among the best places to visit in Thailand. Therefore, they can't be missing from our list. These two cities have an extremely rich culture. If you want to taste great food and visit colorful markets, you should definitely come here. These cities are unfortunately underrated. Whereas, they are excellent cities with mountains, hikes to local hill tribes, caves, and waterfalls waiting to be explored. Mae Hong Son gradually began to be discovered by tourists. However, Mae Sariang is almost unknown.
The best way to explore these places is to rent a bike. In this way, you will embark on a legendary journey. The winding roads will take you to traditional villages and sometimes to wild forests. Most importantly, you will pass through wonderful land spaces. If you want to go there, we recommend that you spend a little more time. It will take four or five days to best explore these places.
Things To Do
See Wat Phrathat Chomthong

Visit the Valley to See Wild Sunflowers

Relax With Bird Watching at the Salawin National Park

See Lawa Hill Villages

Shop at Night Markets

Join Boat Trips at The Salween River

Swim in the Waterfalls

Have a Dinner in Inthira
When To Visit: Between November and February
6. Koh Tao
Located on the southeast coast of Thailand, the small island of Tao is a natural wonder. The island was inhabited until the end of the 1900s. However, it has recently become an interesting travel route and is one of the best places to visit in Thailand. It offers a visual feast with its white sandy beach and lush forests. The majestic granite rock formations, also, attract the attention of visitors. Bungalows have increased recently as this place has been turned into a resort. So, there is no problem with accommodation.
Koh Tao is mostly famous for its scuba diving and snorkeling location. If you are into the water, the shallow coves, gentle currents, and wonderful coral reefs here provide a great opportunity for you to learn scuba diving. Many tourists also come here to upgrade their scuba diving certificates. The main city of the island is Mae Hat. There are diving schools here and in many other parts of the island. You will also be fascinated by the splendor of the marine life here. It has a vast array of marine life including coral reefs, butterfly fish, batfish, whale sharks, and bull sharks. 
Things To Do
Relax on the beaches of Koh Tao

Discover the sea life by snorkeling

Rent a Scooter to Tour Over the Island

Relax with a Thai Massage

See the King Rama V Monument on Sairee Beach

See the Sunset at the Beach Bar on Sairee Beach

Do a Kayak Tour 

Play games of Miniature Gold at Koh Tao Leisure Park

Drive to Koh Nang Yuan by Renting a Boat

Learn Scuba Diving
Shop at the Small Night Market

Look at the Whale Skeleton

Climb the Viewpoints

Try the Stand-Up Paddling

See the View from Koh Nang Yuan Terrace

Stop at Wat Koh Tao
When To Visit: Between February and May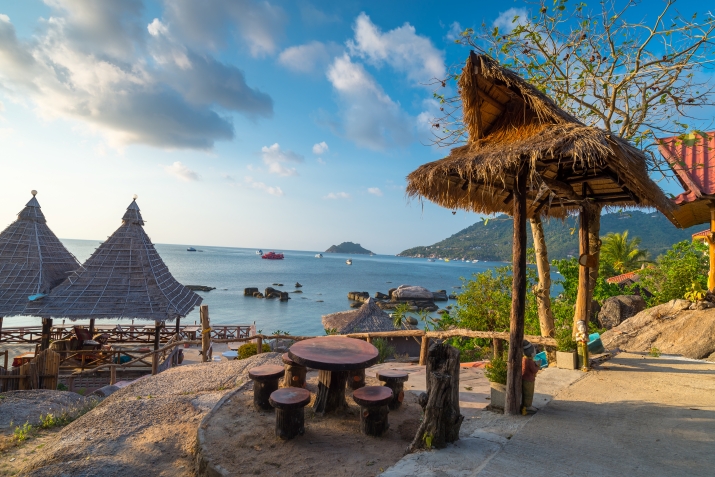 7. Trang
If you are looking for a little seclusion, let's go to Trang. Trang's quiet beaches and stunning islands will give you a lot of rest. This place has recently become a popular travel destination. It offers a wonderful view with its white sand beaches and clear waters. You can snorkel around Ko Kradan. Or, you can swim to a hidden beach cave on Ko Mook. Apart from this, walks in the forest will also be a very enjoyable choice. Here, you can wander and relax. This is also a great place to learn about the country's culture.
This place is located in the south of Thailand and is both far from the crowd and a center of attraction. Yes, both together. You should definitely taste the delicious food of this place. Perhaps one of the most delicious cuisines of Thailand. Do not forget to see interesting works of art while you are here. Many people who come here also use Trang as a gateway to the islands of Koh Mook, Koh Kradan, and Koh Ngai. This is an incredible place where Buddhist, Muslims, and Catholics live in peace. We recommend that you spend at least two days here on your trip.
Things to Do
See Wat Tantayapirom Phra Aram Luang

See Trang Christian Church

See Kew Ong Ear, the Chinese Shrine

Visit Trang Central Park

Ride in a Frog Head Tuk Tuk

Get Some Delicious Cakes from Pia Soi 9
Visit Governor's Park

Enjoy a Trang Breakfast

Shop at the Local Markets

Walk Around at Thung Khai Botanical Gardens
When To Visit: Between February and May
8. Pai 
Pai is located in Northern Thailand. This is a somewhat interesting place. It is full of wheatgrass juice bars, veggie restaurants, and small cafes. Besides these, there are bars that sell buckets of whiskey for wild backpackers. Yet, don't worry, it is definitely not a spooky place. 
On the contrary, it is a very enjoyable place to explore. In our opinion, rent a bike or scooter in the city and explore. Meanwhile, you will be greeted with one of the best views in Thailand. If you like hill walks, pristine waterfalls, unguided trekking, and cold weather, definitely put Pai on your list. 
Things To Do
Explore Pai Canyon

Shop at Pai's Walking Street Night Market

Visit the Pam Bok Waterfall

See the Mo Paeng Waterfall

See the Thai Pai Hot Springs

See the Land Crack

Learn How to Ride a Scooter

Visit Wat Phra That Mae Yen

Go To the Pai River 

Learn at Pai Circus School
Experience the Pai's Nightlife

See the Tham Lod Caves

Experience Whitewater Rafting

Visit the Santichon Chinese Village

Enjoy the Unique Cafes

Do Yoga

Relax in Hammock
When To Visit: November to February
9. Chiang Saen
Are you curious about Thailand's oldest city? Here we are! This city is Thailand's oldest city and therefore has an extremely ancient and deep-rooted culture. Visitors to this region are burning with the love of learning about the roots of this region. It is located in Chiang Rai province and is a quiet river town. The ancient ruins date back to the seventh century and there are many temples to visit such as Wat Pa Sak and Wat Phra That Pha Ngao. 
One of the best things you can do in this town is to take a walk along the Mekong River. This will give you a lot of peace. Take a break during the walk and grab some delicious Thai food from one of the street vendors. Then find a table or mat, and start enjoying the peace. 
Things To Do
Visit Chiang Saen National Museum

Visit Wat Pa Sak Historical Site

Walk to Chiang Saen Lake

Visit Wat Phra That Chom Kitti

Shop at Walking Street Market

Visit Golden Triangle

Visit Wat Phra That Pha Ngao
When To Visit: October until February
10. Kanchanaburi
This place is located in Western Thailand. A real attraction with its beautiful scenery and easy access to national parks. This place is most famous for the historic Death Railway iron bridge leading to Burma. The story of this is that thousands of Asian workers and soldiers died here during the occupation by the Japanese during World War II. This is a developing city. Yet, there is a lot of WWII influence. For this reason, attraction centers are more associated with it. Various museums and war cemeteries in the city give a lot of information about the Kanchanaburi. 
It is also home to many hot springs and temples. Kanchanaburi is a very nice city in terms of transportation. You can easily visit many caves and tribal villages in this area. It is also close to several national parks including Erawan and Srinakarind National Parks. 
Things To Do
Walk or Ride on the Bridge on the Death Railway Bridge (River Kwai)

Learn History at Thailand Burma Railway Centre & Kanchanaburi War Cemetery

Visit Hellfire Pass & Memorial Museum

Hike at Erawan National Park

See the Gentle Giants at Elephant's World

Visit the Chungkai Cemetery

Visit the Quiet Khuean Srinagarindra National Park
Visit JEATH War Museum

Learn About Local History at the War Museum at the Bridge

Discover the Ruins at Prasat Muang Singh National Park

Visit Ban Kao National Museum

Go to Sai Yok Yai Waterfall
When To Visit: November to February
The Bottom Line: Best Places To Visit in Thailand
There you have it… The list of the best places to visit in Thailand. We hope you enjoy your vacation!
Frequently Asked Questions About the Best Places To Visit in Thailand
What is the best part of Thailand to go to?
Thailand is a beautiful country and there are many nice places to visit. But if we have to make a list, here it's:
Chiang Mai

Bangkok

Phuket

Trang

Railay Beach

Ayutthaya

Phang Naga

Similian Islands Marine National Park

Ko Chang

Khao Sok National Park (southern Thailand)

Sukhothai Historical Park

Phi Phi

Koh Samui

Khao Lak-Lam Ru National Park

Khao Yai National Park (part of UNESCO World Heritage Site)

Phitsanulok

Ko Tao

Kanchanaburi City
Is it worth going to Phuket?
Yes. In Phuket, you can relax with the scenery on one of the wonderful sandy beaches. Or by a pool. It is especially suitable for those who want a restful holiday. The views of the city are very beautiful. Delicious food and dynamic nightlife are offered at an affordable price. 
How long should you spend in Thailand?
Most people spend about 10 days or two weeks. If you want to visit the many places in the country and experience the best of what it has to offer, this will be enough time. But remember, Thailand is not just about Bangkok. For this reason, it would be more accurate to determine your route before you go and decide according to how many days you will spend. 
What should I avoid in Thailand?
We list the 5 things you should avoid in Thailand which are respectful or illegal there. 
Touching people's heads

Using your feet except for walking

Touching the monks

Taking photos with captured animals

Using illegal drugs
What is better Krabi or Phuket?
It depends. Phuket is better for lovers of sea activities, lovers of nightlife, and families with children. Krabi is for those looking for a quick holiday. 
What's the best time of year to visit Thailand?
If you want to enjoy the beaches November through April would be great.
Is there a train from Bangkok to Phuket?
No. Trains do not go from Bangkok to Phuket in transit. Take the train to Surat Thani and take a bus to Phuket.
What is the most beautiful beach in Thailand?
Thailand is famous for its beaches but here are the best ones:
Maenam Beach, Koh Samui

Sunset Beach, Koh Lipe

Thong Nai Pan Noi, Koh Phangan

Phra Nang Cave Beach, Krabi

Sairee Beach, Koh Tao

Maya Bay, Koh Phi Phi 

Long Beach, Koh Lanta

Kata Noi Beach, Phuket

Lamai Beach, Koh Samui
How safe is Phuket?
Phuket has as many dangers as any city, but it is a safe city to visit. As long as you avoid dodgy neighborhoods and strangers, you should be fine.
How many days in Bangkok is enough?
You need at least five days to explore this wonderful city. 
What are the best places to visit in Thailand for first-timers?
They are:
Wat Phra Singh, Chiang Mai

Ang Thong National Marine Park

Doi Inthanon, Chiang Mai

Railay Beach, Krabi

Street food in Chinatown, Bangkok

Nai Yang Beach, Phuket