Seven Best Countries To Visit in Asia
Finally, it's that time of year to be off on a vacation. You feel like you want to take a good rest in a stunning Asian country, but it never comes easy with so many options out there! I was a bit nervous about making the choice myself in the first place, but rest assured it is well worth the trip. 
The truth is, whether you are looking for a mystical journey or simply a refreshment on a turquoise-blue waterside thicket, Asia always has great choices to offer. Let's have a quick sneak peek into what this fascinating world has got to unfold for you.
Here is the list of some of the best places to visit in Asia.
Best Places To Visit in Asia
1. Hong Kong
A distinguished special region with roots in the East but closely embracing Western culture, Hong Kong welcomes travelers with a quite lively atmosphere. Perfect match if you're looking to take your quest for traditional gems to the next level, while still staying deeply connected with modernity. You may come across retail markets with world-class luxury brands as you stroll around the city. This on the other hand does not detain you from breathing the traditional air that pops out nearly from every corner. This is a place where historic temples stand hand in hand with steep skyscrapers. You may as well wish to embark on a magical gastronomical journey in some really hot culinary spots. No doubt you will find an excellent choice for your taste!
Best Time To Visit
The end of September to the end of November is the best option. This is when the monsoon period is over. You can enjoy spectacular views of the mountains, the weather is clear and dry with moderate temperatures. Although Nepal is one of the best fits for a year-round destination, try to avoid the mid-June to the mid-September period when humidity is on the high side, the weather is hot and rain clouds shadow the misty trekking roads.
Disneyland
You can enjoy a day of fun at Disneyland, one of Hong Kong's most renowned tourist destinations. It's one of the most popular tourist attractions and one of the biggest theme parks where you may fulfill your childhood dreams.
Victoria Peak
Victoria Peak is a small, picturesque peak that is located in the western part of Hong Kong Island.
Victoria Harbour
One of the most picturesque tourist destinations in Hong Kong is Victoria Harbour, which divides the Kowloon Peninsula from Hong Kong Island. This location offers a variety of water sports, including swimming, making it a good destination for recreation.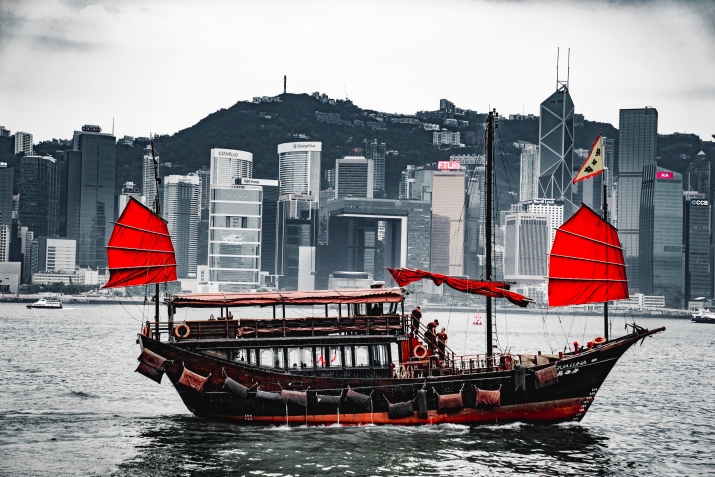 2. Thailand
Where to start with the "Land of Smiles"? The tourist capital of Asia, Thailand is not just well-known for its beautiful beaches and diving spots, but also for its rich culture and friendly people. The southern part of the country grants a fascinating coastal experience while you may wish to dive into the peaceful atmosphere of the mountainous north with ravishing scenery and some amazing temple towns.
Best Time To Visit
November to March is the dry season, the weather is perfect, and you may encounter some great lush scenery with literally no chance of rain. This is also the festival season. Crowds push the hotel rates and general prices higher.
April would be a smart option from a cost perspective as the festival crowds have passed and the summer rain period is still a few weeks off.
Phuket
Famous for nightlife, idyllic shores, and some great temples. It stands on the biggest island in the country. It's one of the perfect travel destinations for summer lovers.
Bangkok
As a capital city, most dynamic and fast-growing city in Thailand. A rich history with plenty of temples and palaces to visit. Do not forget to go on a boat cruise through the many canals that surround the city.
Gulf of Siam
Enjoy the Samui archipelago, warm tropical waters, and some great scenery on the coastline. Coral reefs for divers and whale-watching activities are second to none.
Chiang Mai
Misty mountains, hill treks, and jaw-dropping landscapes. Chiang Mai is a great option if you're looking for a tranquil escape. Home to a great number of ancient temples.
Khao Yai National Park
Oldest and third-largest national park in Thailand. You may simply hike and bike, indulge in the luminous views of the many waterfalls, and feel the wildlife around. The park is known for being home to a vast number of wild elephants.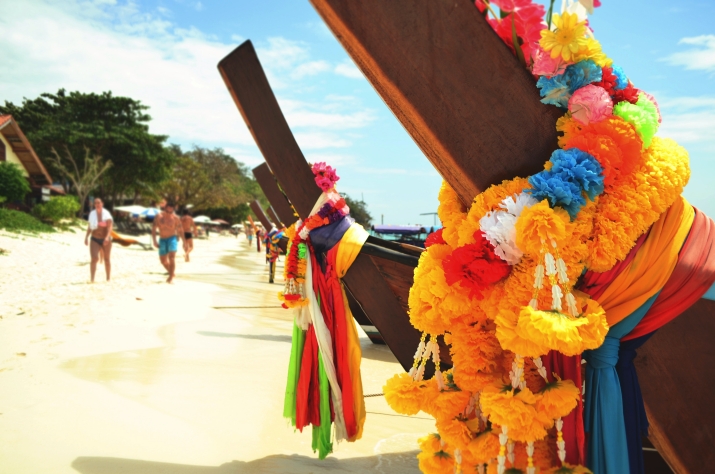 3. Nepal
Why not feast your eyes on the fascinating scenery of the jungly mountains? Once you get to Nepal, you will inescapably and gradually immerse yourself in the spirituality of this mystical country. Not to mention the friendliness of the people welcoming you. Source of the Ganges and home to the Mount Everest, Nepal paints a thousand words for its visitors.
Best Time To Visit
The end of September to the end of November is the best option. This is when the monsoon period is over. You can enjoy spectacular views of the mountains, the weather is clear and dry with moderate temperatures. Although Nepal is one of the best fits for a year-round destination, try to avoid the mid-June to the mid-September period when humidity is on the high side, the weather is hot and rain clouds shadow the misty trekking roads.
Kathmandu
Capital and the largest city of Nepal. This ancient city is not only famous for its architecture but also for its gold jewelry, multicultural culinary spots, and a myriad of best tourist destinations to enjoy.
Pokhara
It is one of the major cities in Nepal. This is where you start off your journey of trekking into the Himalayas. Enclosed by some great mountains, the city offers idyllic scenery to its visitors.
Boudhanath Stupa
Lying on the old trade route to Tibet, it is one of the largest stupas in Nepal and a UNESCO World Heritage Site.  
Pashupatinath Temple
Hindu temple with amazing architecture, one of the oldest and most sacred in Nepal.
Chitwan National Park
A great spot for wildlife enthusiasts out there! Leopards, rhinos, and tigers can easily be seen while touring the park. It is also home to many species of birds.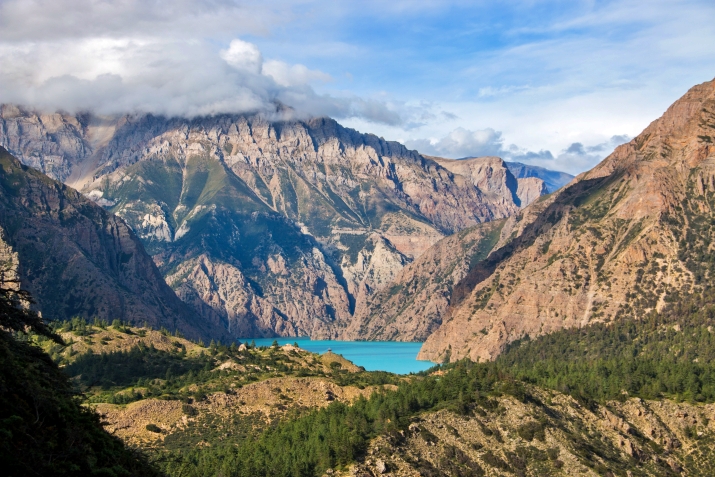 4. Singapore
Modern, safe, and attractive. These are the words that define Singapore the best! A respectable mix of various cultures, Singapore accommodates a dense population. Besides having a reputation for being a globally known financial center, it is also a shopper's paradise with many luxury brands available to purchase. So why not go for it?
Best Time To Visit
Singapore is a year-round destination. But I must admit that the dry season (February to April) is the best if you wish to stroll under sunshiny clear blue skies with less chance of rain. Shopaholics usually prefer the June to August period and that is specifically for visiting The Great Singapore Sale. If you'd like to avoid crowds, July to November would be the best fit.
Gardens by the Bay
A must-see for nature lovers. Spread on a vast space, Gardens will cast a spell on you with iconic structures, unveiling the beauty of nature with each step that you take into this wondrous atmosphere.
Orchard Road
Shopper's heaven. Vast choices of malls and brands exist to serve a diverse range of shopping needs.
Marine Bay Sands Skypark
The observation deck reaches out to a fascinating skyline with a bird's eye view of the port, Gardens by the Bay, and the double helix bridge. 
Singapore Zoo
A memorable adventure to take in one of the world's best rainforest zoos. Even breakfast with orangutans is available on request.
Botanic Gardens
From staring up at the giant heritage trees to wandering through the beautiful orchid garden, it is a must-live experience for all foreign tourists coming to Singapore. Open day and night.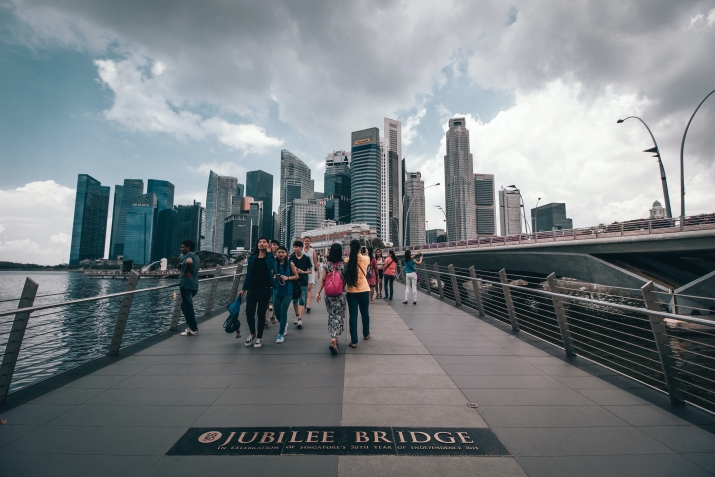 5. Vietnam
More than meets the eye, that's the best phrase to define Vietnam! A country is full of potential, energy, and warmth in its people. Holy pagodas, vast paddy fields crowned with limestone islands, and ancient heritage sites will lead you on a brilliant journey in this charming country. Not to mention the delicious Vietnamese cuisine. What's more tempting is that all of these come at a relatively low cost. Vietnam is one of the most inexpensive countries you can visit in Southeast Asia.
Best Time To Visit
While still a year-round destination because of the changing temperature and climate conditions from North to East, it is best to come in springtime (March to April) to visit Vietnam. In spring temperature is mild and there is less rain probability. During the other times of the year,  tropical rains and strong winds can make you feel uncomfortable. You might as well wish to avoid the high level of humidity and stickiness in the air.
Hanoi
One of the rarest cities on earth where tradition and natural landscapes embrace each other in such a harmonious manner. Make sure to visit the old quarter of the city. You will come across exotic handicrafts, well-preserved colonial buildings, and great culinary spots as you go further into the depths of the old city center.
Ho Chi Minh City
Chaotic, fast-paced beauty of Vietnam, also the largest city in the country. You just feel like everything happens in one place here. It has various choices to offer for the visitors to indulge in the vibrant nightlife and possibly the best street food in the country.
Halong Bay
A World Heritage Center accommodating more than 1,600 islands, mostly unaffected by human touch, topped with rain forests. Do not miss taking a boat trip to cruise over the emerald waters, discover enchanting caves or even spend a night at sea. It's one of the most popular tourist spots.
Phu Quoc
Picture yourself on a palm-lined shore with azure waters rippling onto the white-sand beautiful beaches. Phu Quoc is the largest dream island in Vietnam. A perfect getaway deal for tranquility seekers. It's a great visit destination for natural beauty.
Phong Nha-Ke Bang National Park
Adventurer's paradise. Underground rivers, jungle-clad mountains, and pristine, colossal caves all around. Also home to the biggest cave on the planet, Hang Son Doong.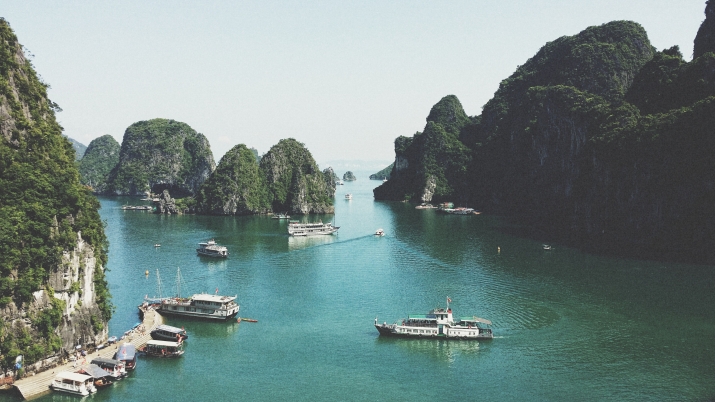 6. Taiwan
The island nation of Taiwan, which is situated southeast of China, is one of the most populous countries in the world. Its busy town is full of magnificent old temples, excellent museums, and vibrant street markets that serve up an incredible variety of delectable cuisines. Many tourists love experiencing Taiwan's outstanding natural beauty, like the stunning Sun Moon Lake and breathtaking Kinmen Island, far from its congested streets.
Best Time To Visit
The majority of international visitors are aware to stay away from the rainy, hottest summer months. Taiwan's temperature is moderately warm from October to April, which is the greatest season to travel, and rainfall lowers to a manageable low.
The major reason to avoid traveling to Taiwan in July and August is that the summer is the island nation's busiest travel season. It is preferable to go during the off-peak months of November to March when prices are 50% less than in the summertime.
Taipei
There are many sights and activities for tourists in Taiwan's capital, which is a wonderful destination to visit. It has a thriving culture and arts scene, making it the city's intellectual as well as economic and political center. It is a fascinating city to explore with a seductive blend of old and new to be found in the delectable cuisine and gorgeous buildings. The soaring Taipei 101 was formerly the world's highest structure, and among the skyscrapers are ancient temples.
National Palace Museum
One of the most significant treasures of Chinese art in the world, spanning over 8,000 years of Chinese culture and history, is kept at the museum in Taipei. It has over 690,000 items and includes everything related to Chinese art, like sculptures, bronzes, jade, paintings, calligraphy, and antiques.
Sun Moon Lake
The biggest lake in the country, the charmingly called Sun Moon Lake, is a well-liked tourism site for both domestic and international visitors. As a result, the lake's shoreline is lined with a ton of hotels and resorts. Also, it has a ton of eateries, stores, and pubs that can meet every demand that a guest may have.
Taroko National Park
This national park, which is named for the magnificent canyon that flows through it and is full of stunning scenery, is definitely worth visiting while in Taiwan. Including the deep valleys, mountains, and other attractions found throughout the park. Taroko Gorge is certain the area's most notable feature. It was carved out over hundreds and millennia by the twisting Liwu River.
Lukang
The island's one of the oldest towns is a captivating destination that is especially well-known for its delectable regional food and magnificent architecture. It is a city in the northwest of the nation that originally served as a significant seaport and commerce hub. However, its status has long since deteriorated. Its old structures are still standing, and astonishingly, there are over 200 temples for visitors to see, with Longshan and Matzu ranking among the most well-liked.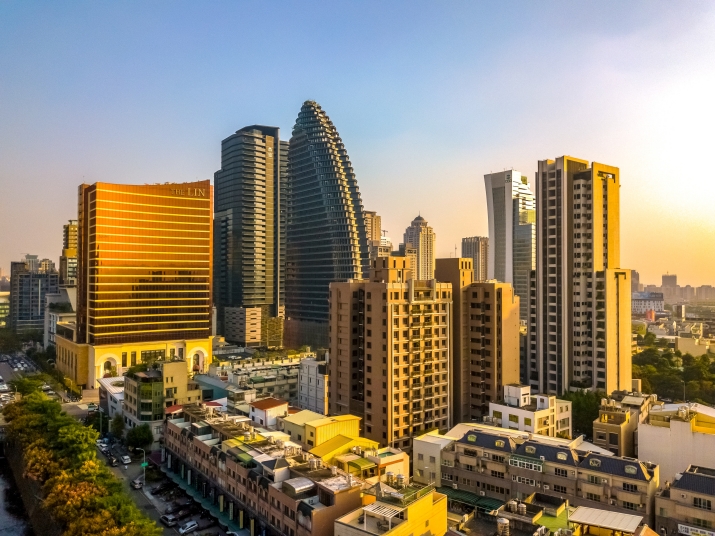 7. Indonesia
The largest archipelago in the world, with islands straddling two continents, Indonesia is a truly multicultural country with a rich heritage. It's like you find yourself looking through a kaleidoscope of people, beliefs, customs, and traditions. Spirituality is the key word here. People are kind and welcoming, and the country is a true dreamland for the leisure seeker. Besides having popular tourist destinations with traditional architecture, there are a lot of natural landscapes like idyllic beaches and national parks. 
Best Time To Visit
While April to October is the dry season, May to August is a perfect catch for travelers. The weather is excellent for spending time on the beach relaxing. It is generally hot throughout the year, with the exception of November to March when rainfall is extensive, especially in the southern region.
You can make the most of Indonesia in the low season, especially if you'd like to get cheaper hotel rates and prefer to take some rest away from the crowds. Heavy rains usually drop in the evenings or at night and they are strong but quick passes. Plan your trip for sightseeing in the morning hours or early afternoon. Sunshine usually stays with you through the day. 
Bali
No doubt why it is one of the most dreamed-of places to visit. "Island of the Gods" stands out with all of its spiritual glamor and immaculate landscapes among the countless islands of Indonesia. Lush paddy fields and spectacular beaches offer a laid-back atmosphere for you to relax and watch the wonders of beautiful nature.
Lombok
Lombok is a great alternative to Bali if you're looking for less crowded beaches. There are some really enchanting waterfalls bursting from misty jungles on this paradise-like island. Make sure to take a guide with you if you'd like to go trekking the pathways of the volcanic Mount Rinjani and its idyllic crater lake.
Yogyakarta
Major bustling tourist attraction in the Java region. The famous temples of Borobudur and Prambanan are in close proximity to the city. Yogyakarta is well known to be a fine arts educational center.
Komodo National Park
Ever came face to face with a dragon? Well, maybe not exactly, but...Komodo National Park of Indonesia is home to the largest reptile on the planet, the Komodo dragon! The park is spread across Komodo, Rinca, and Padar islands and you get a chance to see these dinosaur-like cute animals strolling freely over the islands.
Kerinci Valley
If you're seeking adventure, then this mysterious highland valley is just the right place for you. Mount Kerinci is the highest volcanic mountain in Southeast Asia. Though not easy to reach, the valley contains in itself a unique traditional culture, dense jungles, and colorful natural beauties like hot springs and waterfalls. Perfect match for passionate trekkers.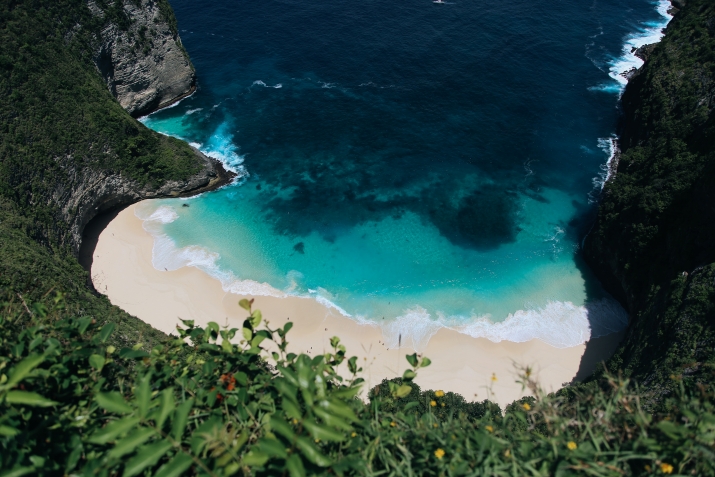 The Bottom Line
There you have it…Some of the best places to visit in Asia…We've tried to give you a glimpse of this beautiful continent and it's now your turn to decide where you're going next! Enjoy!