19 Best Places To Visit in Italy
One of the most beautiful routes for a pleasant holiday in Europe is Italy! Italy is a wonderful country, where history and natural beauty are intertwined, full of charming villages that attract many tourists every year. While Roman ruins offer a wonderful visual feast for history lovers, romantic couples also prefer Italy because of its wonderful romantic atmosphere.
The natural beauties of this country are also amazing. You will feel yourself in a different world. But don't worry, you're not going to get lost! Because we've prepared a list of places for you to see. 
Best Places To Visit in Italy
Italy offers a great holiday opportunity with its easy transportation in and out of the country, beautiful accommodation facilities, and friendly people who are accustomed to tourists. When your trip is over, you will realize that you have made one of the best trips of your life. 
So, what should you see? Let's read our article to find out and discover!
1. Tuscany- Full of Greenery
Tuscany is one of Italy's most famous places today and welcomes a sizable number of visitors every year. First of all, Tuscany is home to some of the best cultural cities in Italy, including Florence, Pisa, and Lucca, which are known for their spectacular historical structures and top-notch museums. In addition, the Tuscan countryside is breathtaking and a great destination to visit.
Handcrafts are also very common here. You can find all kinds of handcraft materials such as wood, leather, and marble in the region. 
Things To See
Chianti Vineyards
Siena and the Palio view
Leaning Tower of Pisa
Piazza Dei Miracoli
Best Time To Visit: September – October, and April – June
2. Bologna- The Red City
This city is known as the Red City. It is located in the north of Italy and the region of Emilia Romagna. Bologna is also very inspiring for history lovers. The medieval architecture houses are gorgeous and they are beautifully preserved which makes Bologna one of the best places to visit in Italy.
Bologna also has the oldest university in Europe. We strongly recommend that you add this city to your list. 
Things To See
Bologna University
Piazza Maggiore
Palazzo Comunale
Basilica of San Petronio
Fountain of Neptune
Leaning Tower
Basilico of San Domenico
Via Rizzoli
Tombe dei Glossatori
Lamborghini Museum
Best Time To Visit: September-October, and March-May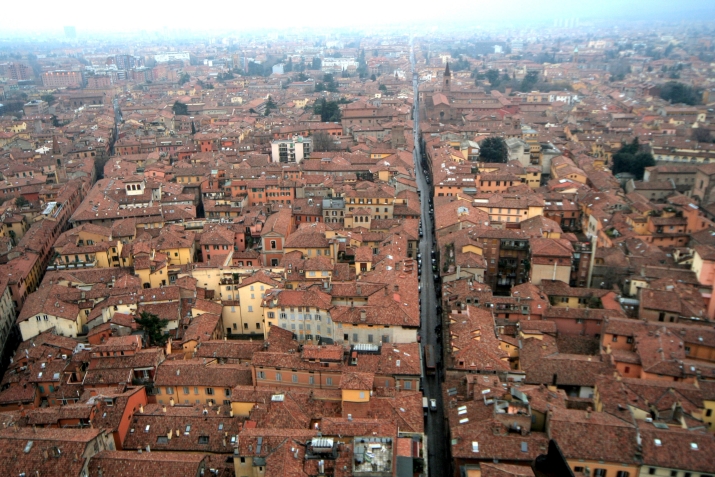 3. Naples – A Colorful City
Let's get some color! Naples is located in the Campania region in Southern Italy. One of the most iconic features of this city is the Phlegraean Fields and its location in the volcanic region of Mount Vesuvius. The local people of the city are very friendly. In addition, it is a very rich city in terms of history and culture. With these features, it attracts many tourists every year.
While you are in Naples, do not forget to visit the famous churches here. Because many world-famous churches are located in Naples. 
Things To See
Capodimonte Museum
Castel Sant'Elmo military fortress
Lungomare Amphitheater
National Archeological Museum
Naples Cathedral
Palazzo Reale
Gothic Santa Chiara Church
Piazza San Domenico Maggiore
Amalfi Coast
Best Time To Visit: September – October, and March-May
4. Genoa – A City Worth Knowing
Genoa is located in the Liguria region of Northern Italy and is a historic port city. This city was named the European Capital of Culture in 2004. It can be confused with the city of Geneva in Switzerland from time to time. Add Genoa to your itinerary if you're visiting Italy.
Genoa is one of the best places to visit in Italy with its art, music, gastronomy, architecture, and culture. It is also the city where the famous explorer Christopher Colombus was born. 
Things To See
Via XX Settembre
Piazza San Matteo
San Matteo Church
Palazzo Bianco
Palazzo Rosso
Porto Antico
Acquario di Genoa
Best Time To Visit: June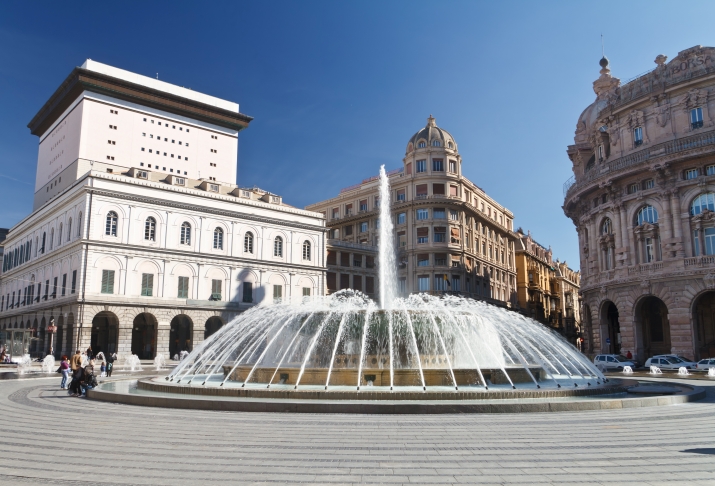 5. Italian Lake District – The Region of Beautiful Lakes
Welcome to the capital of fashion and rivers! This place is located in the north of Italy and is known as the Italian Lake District. As the name suggests, there are lakes here and they are beautiful. The touristic history of this region also dates back to the past. Thanks to its natural beauty, it has been Italy's most famous tourist attraction since Roman times. A large number of tourists visit this area every year. It is impossible not to be impressed by the magnificent view.
This place is also a frequent destination for fashion lovers. There are many boutiques here and you can follow the latest fashion in these boutiques. While you are in the Italian Lake District, do not forget to try delicacies from the famous Italian cuisine.
Things To See
Lake Garda
Lake Como
Lake Iseo
Lake Maggiore
Lake Lugano
Lake Orta
Medieval Castles
Fishing Villages
Renaissance Palazzi
Craggy Peaks of Dolomites
Best Time To Visit: September and May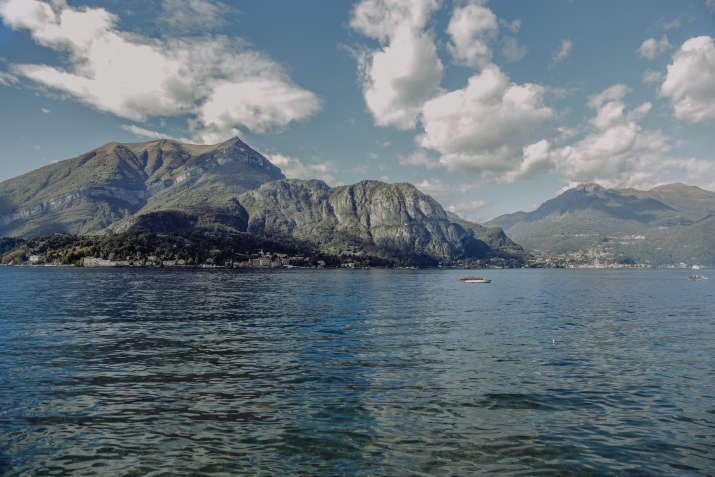 6. Cinque Terre – Great Walking Route
Cinque Terre is a region known for its beauty. This region consists of five villages called Monterosso al Mare, Vernazza, Corniglia, Manarola and Riomaggiore. The region is located in the Liguria region of Italy. The houses on the rocks offer an amazing visual feast. In short, if you are looking for the best views, definitely go here. The magnificent natural structures of this region are on the UNESCO World Heritage List. 
Cinque Terre is also a very nice region for walking. There are walking paths between the villages. If you wish, this will be a great trip for you. On the other hand, if you do not want to walk, it is possible to reach the villages by train. 
Things To See
Monterosso al Mare Beach
Vineyards of Cinque Terre
Blue Trail Hike
Sunset from the rocks of Riomaggiore
Best Time To Visit: September and October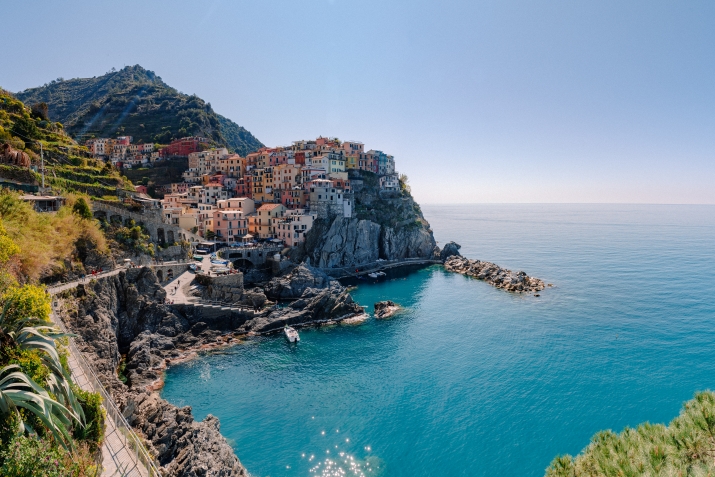 7. Sicily- Island Life
Sicily is among the most popular destinations in Italy. One of the biggest reasons for this is that Sicily is very historical. There are ancient ruins in Sicily. The island was also ruled by Romans, Vandals, Byzantines, Arabs, and Ostrogoths. While visiting the ruins, you will feel the remnants of those empires to the fullest.
Architectural ruins from the Norman period will also attract you. This architecture is one of the things that makes the island most attractive. In short, if you are into history and want to follow a route full of history, add Sicily to your list. 
Things To See
Aeolian Islands
Archaeological Area of Agrigento
The Valley of Temples
Cefalu Cathedral
The Hilltop Town Erice
Mount Etna
Nebrodi Mountains
Best Time to Visit: Late September – October, and April – Early June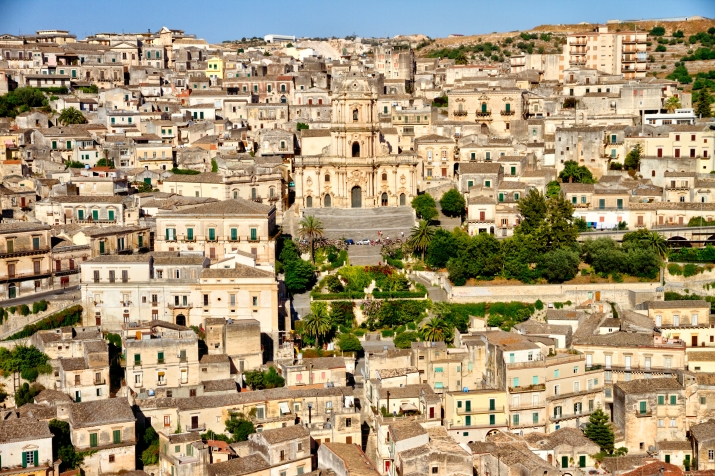 8. Florence – City of Inspiration
Florence, located in the north of Italy, is one of the most important parts of our list of the best places to visit in Italy. Florence is the capital of the Tuscany region. It is one of the most important trade centers in Italy and even Europe. This city was also home to the Kingdom of Italy in the past.
You can smell art in this city. Famous artists such as Leonarda da Vinci and Michelangelo grew up in this city. So, walking the streets of this place, you will feel as if you are walking in a museum.
Things To See
Duomo Square
Florence Cathedral
Giotto's Bell Tower
St. Giovanni's Baptistery
Ponte Vecchio
Santa Croce Basilica
Santa Maria Novella Basilica
Uffizi Gallery
Best Time To Visit: Between May and September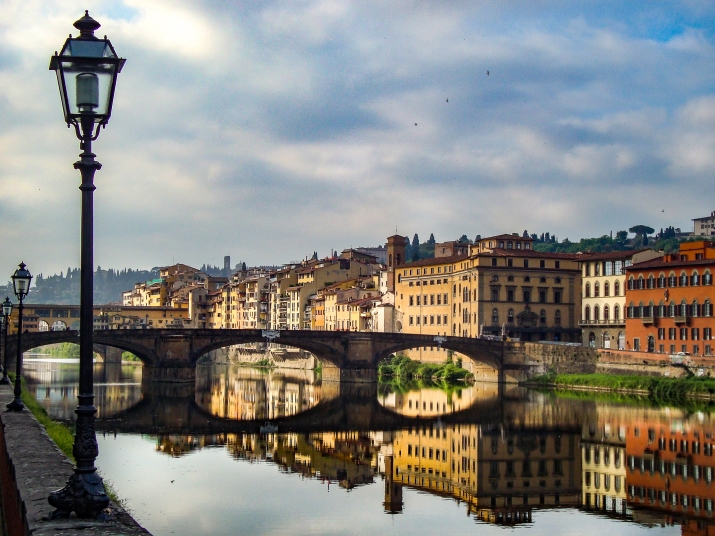 9. Amalfi Coast – An Exotic View
Now, we are taking you to the most exotic shores of Europe. The Amalfi Coast has coastlines surrounding the Mediterranean. If you are interested in exploring nature and beautiful landscapes, Amalfi Coast is the place to go. Here you can go on many nature trips and discover the wonders of nature.
Positano and the Fiordo of Furore are great attraction centers nearby. 
Things To See
Ravello
Positano
Sorrento
Spiaggia di Arechi
Best Time To Visit: July and August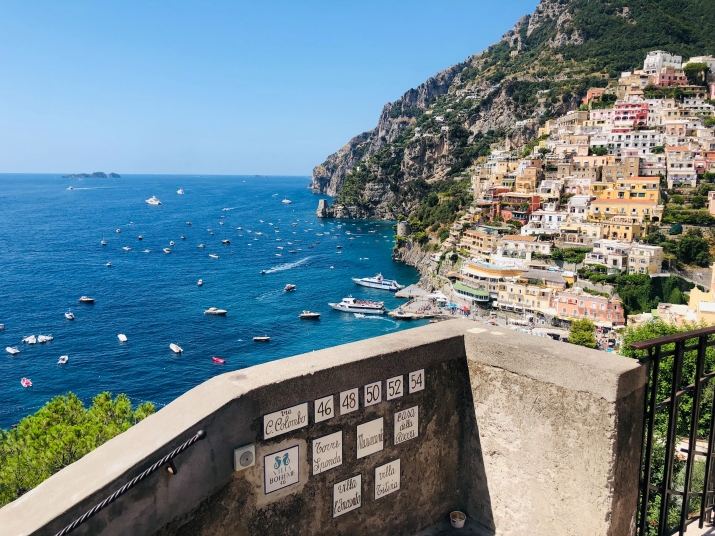 10. Lucca- An Underrated Beauty
Lucca is another city in the Tuscany region. You may not have heard its name before. However, we put this place on our best places to visit in Italy list because we think you should see it. The history of this city dates back to the Etruscans and Ancient Roman times.
The most beautiful period of Lucca is known as the Gothic period before the Renaissance. The walls of this city were designed by Leonardo da Vinci. Spend your day in Lucca either by taking a walk or riding a bicycle inside the walls. 
Things To See
Roman Amphitheater
Lucca Cathedral
San Michele in Foro
Via Guinigi
Guinigi Tower
San Frediano Church
Best Time to Visit: April-June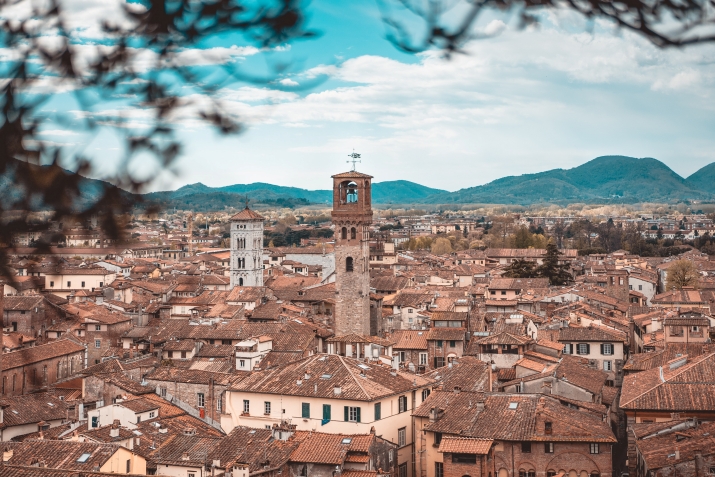 11. Milan- Fashion Center
This cosmopolitan city of Italy is famous for its football and fashion. Fashion shows are held twice a year and attract many tourists to this city. These tourists include designers from all over the world. Milan is a great source of inspiration for fashion designers all over the world.
You should see Milan when you come to Italy. This is also one of the richest and most developed cities in Italy and Europe. 
Things To See
Basilica Sant'Ambrogio
Monumental Cemetery
Piazza Mercanti
Pinacoteca di Brera
Navigli Lombardi Canal
Best Time to Visit: Late September – October, and March-May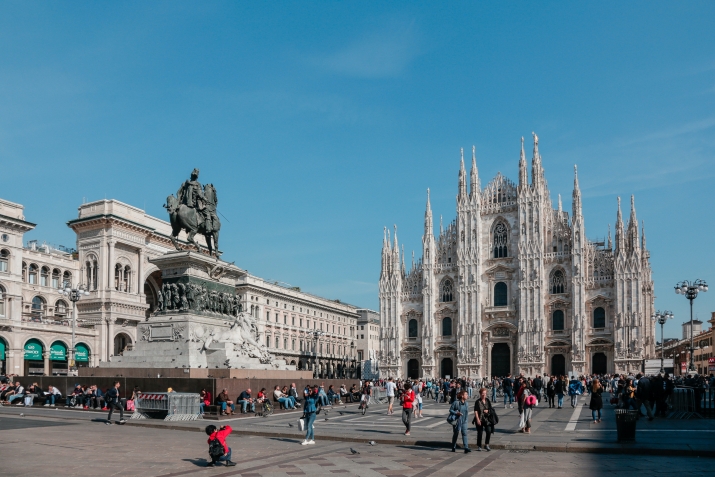 12. Pompeii- An Ancient Site Around Volcano
Pompeii is an ancient site located around Mount Vesuvius. This was a major port city around 80 BC. It is still possible to see the remains of Roman rule on it. Today Pompeii is a UNESCO World Heritage Site.
An interesting detail about this site is that it was discovered in 1748 and revealed a lot of information about the Roman Empire when it was discovered. Yes, another paradise for history lovers! 
Things To See
Antiquarium Museum
Forum Roman Town Square
Temple of Jupiter
Teatro Grande
Teatro Piccolo
House of Menander
Best Time to Visit: November – April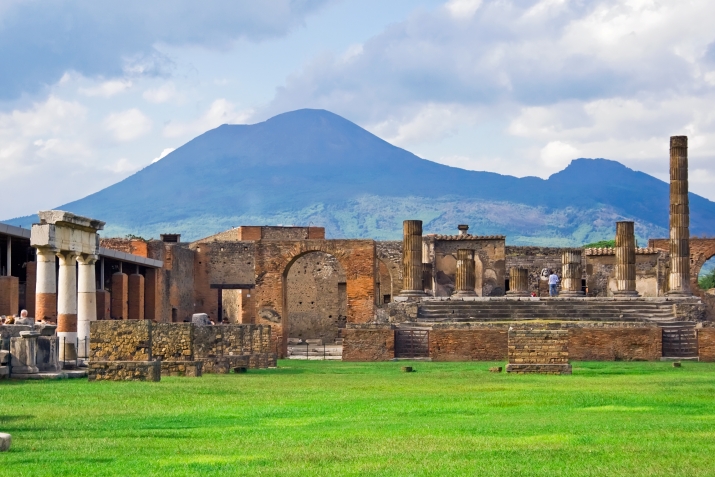 13. Venice- A Romantic City
Venice…The floating city… Venice is pure beauty and this beauty attracts thousands of tourists every year. It is among the most preferred cities for honeymoon. Many canals are running through the city and they look very romantic.
It will be nice if you visit Venice during Carnival time. Because during this period, the city becomes more lively and beautiful with colorful costumes and tourists with Venetian masks… The bad news is that by 2050 Venice is forecast to be submerged, so hurry up! 
Things To See
Piazza San Marco
The Drawing Room of Europe by Napoleon
Saint Mark's Basilica
Doge's Palace
Torre dell'orologio Clock Tower
Scuola Grande di San Rocco
Grand Canal
Best Time To Visit: Late February – Early May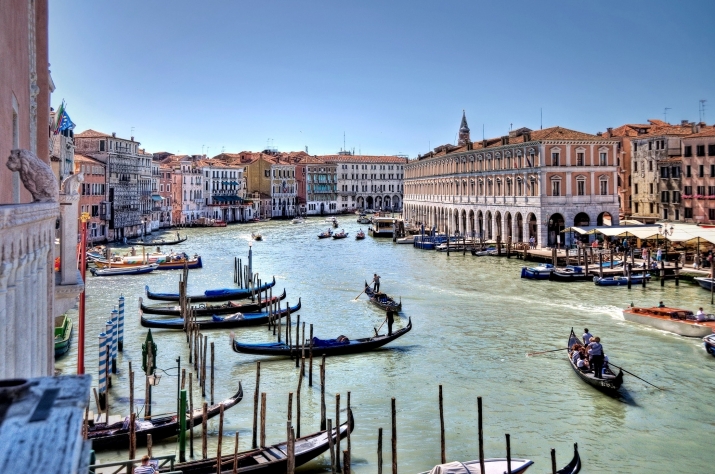 14. Parma- Appetizing City
This city is famous for its ham and special parmesan cheese! In addition, Parma draws attention with its different architecture and the beauty of the surrounding countryside. It is located in the Emilia-Romagna region of Italy.
At the same time, this city is home to one of the oldest universities in Europe. Also, the football team has marked an era and is one of the symbols of the city. 
Things To See
Piazza del Duomo
12th-Century Cathedral
Bell Tower
Baptistery
Benedictine Convent
Best Time To Visit: March to May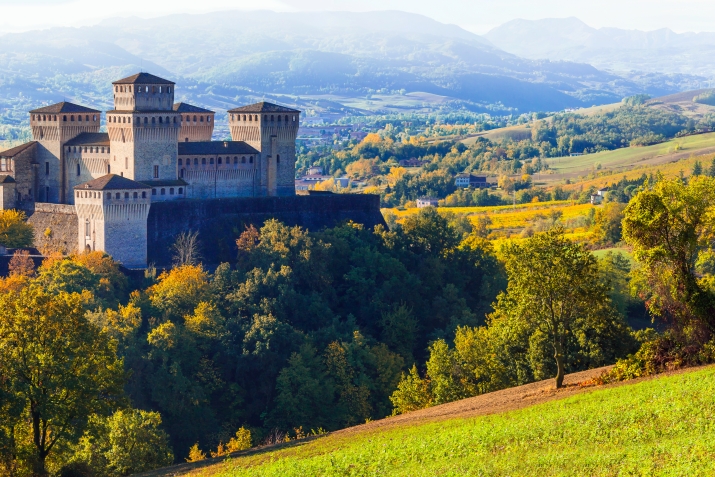 15. Rome- City of the Lovers
You did not think we are not going to put Rome, the capital city, on the list of the best places to visit in Italy, did you? Of course, Rome, the city of romantics, can't be missing from this list! With its stunning scenery and attractions, Rome is a favorite destination for tourists that flock to Italy.
With its many museums, art galleries, and theaters, Rome is still a great place for culture enthusiasts. It is impossible to leave this city without learning something. 
Things To See
St. Peter's Basilica
Colosseum
Piazza Navona
Pantheon
Trevi Fountain
Best Time To Visit: October – April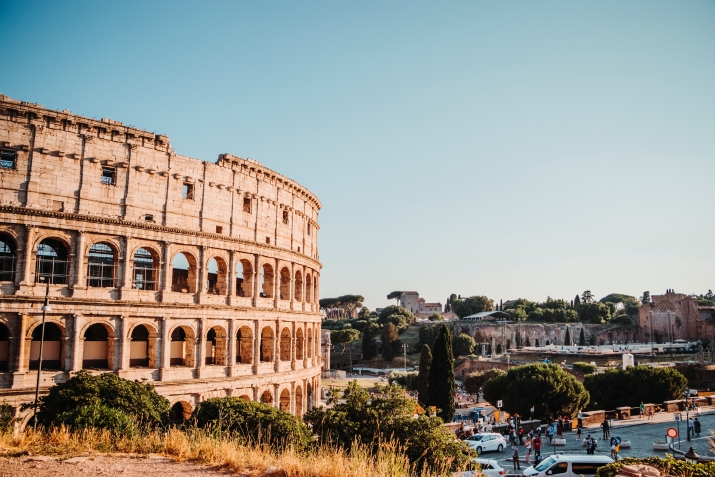 16. Perugia- Jazz Fans Unite!
Perugia is located in the center of the Umbria region. It is a city famous for its historical center and the jazz festival held every July. This is also a very lively city because of its university. Thanks to the students, this place is alive for most time of the year. There are many important sightseeing points in Perugia so make your itinerary wisely.
Things To See
The Town Hall Palazzo dei Priori
The Large Fountain Fontana Moggiore
Galleria Nazionale dell'Umbria
Etruscan Arch
Nobile Collegio del Cambio
Best Time To Visit: March or April to October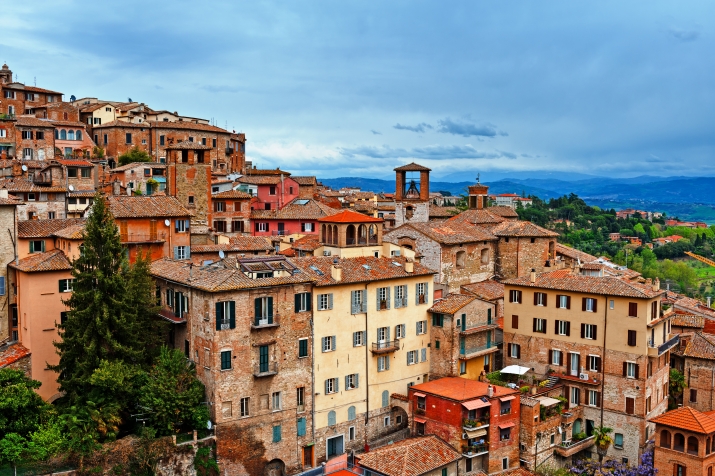 17. Pisa- Small, But Very Famous
Many of us know this place because of its tower. It is most likely on your route, but we want to add it anyway so you do not forget. Pisa is located in the Tuscany region of Northern Italy. This city lived its heyday in the 11th and 13th centuries. The population of the city is normally not very big, but it increases a lot every year due to the tourists.
The landmark of this city is of course the Leaning Tower of Pisa. The area where the tower, cathedral, and baptistery are located has been on the UNESCO World Heritage Site since 1987.
Things To See
Leaning Tower of Pisa
Caroveno Castle
Museo Nazionale di San Matteo
Best Time To Visit: April- May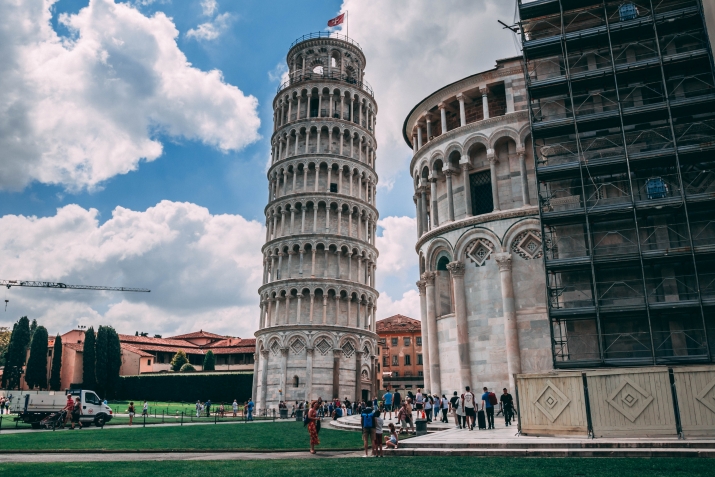 18. San Gimignano – Medieval City
San Gimignano is a very beautiful medieval town surrounded by walls in the Tuscany region. This place is also on the UNESCO World Heritage List. This is an underrated place but we recommend that you spare at least half a day during your trip. The town is known for its towers, however, unfortunately, many of them have not survived. While in San Gimignano, don't miss the famous gelato.
Things To See
Piazza del Popolo and its Tower
Piazza del Duomo
Torre Grossa
Torre Grossa
Iglesia de Sant'Agostino
Best Time To Visit: July and August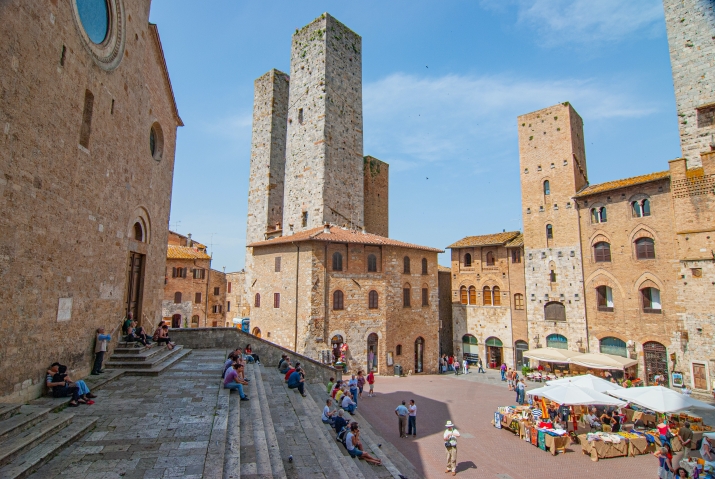 19. Verona- The City of Romeo and Juliet
We end our list with another romantic city. Known as the city of William Shakespeare's famous work Romeo and Juliet, Verona is located in Northeast Italy. This is one of the important tourism centers in the region. With its architecture, culture, and historical riches, Verona is on the UNESCO World Heritage Sites list. The city is also close to places like Milan and Venice. You should see this city, especially if you are on an Italy holiday with your partner.
Things To See
Roman Arena
Casa di Giulietta
Piazza Della Erbe
Basilica of San Zeno Maggiore
Best Time To Visit: July and August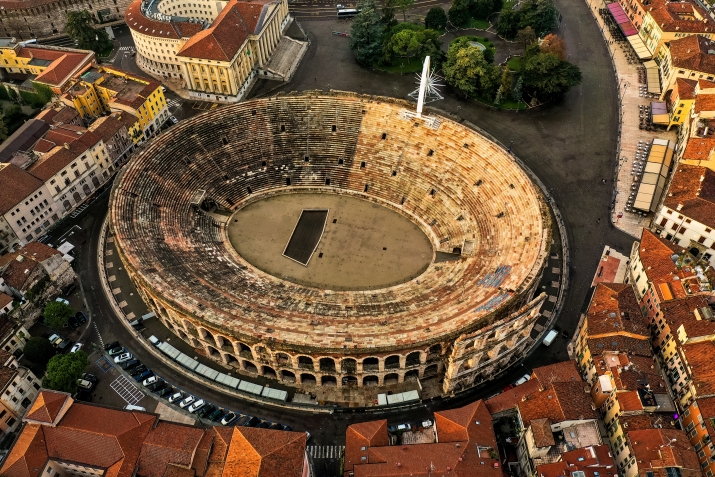 Best Places To Visit in Italy: The Bottom Line
There you have it…Some of the best places to visit in Italy. Of course, this list is just to give you a general introduction to Italy. It's a beautiful country with a lot of nice places to visit.
Have you ever been to Italy? Let us know…
Frequently Asked Questions About the Best Places To Visit in Italy
What is the most visited place in Italy?
Italy thrills and inspires every visitor who visits since it is home to many of the finest pieces of art, architecture, and cuisine in the entire world. It is the location of numerous magnificent works of art, architecture, and historical landmarks. But how does one begin? It can be difficult to see them all while on vacation in Italy but we can list the most visited places in Italy as:
Colosseum

Venice Canals

Pompeii

Leaning Tower of Pisa

Lake Como

Amalfi Coast 
With so many different landmarks, Italy is one of the best places to travel to.
What are three famous places in Italy?
It's not easy to name only three famous places but we'll do our best. See below st three famous places in Italy:
What is famous in Italy to buy?
Italy boasts many cities that are famous for fashion. There are a lot of famous things that you can buy. We can list the most famous 5 items to buy for you. 
Wine: It is one of the classics bought when traveling to Italy. Almost all vineyards in Italy will send you a bottle to your home if you wish. If you are a wine lover, be sure to pick up a few of your favorites. 

Olive Oil: Olive oil, of course, is a classic. Olive oil is delicious in Italy. Although they are beautiful all seasons, you are much luckier if you have reached the autumn olive harvest. They are much better this time around. 

Truffle Oil: This might sound a little interesting. But you should try it! Once you cook with this at home, you'll find yourself wanting to go back to Italy and get it in boxes. In addition, if you have friends who are passionate about food, this is one of the best gifts to buy for them. 

Limoncello: It is Italy's most famous liqueur. It is mostly found around the Amalfi Coast. Yet, it is sold all over the country. 

Footwear: A bit of fashion. When it comes to what to buy from Italy, it is impossible not to mention the handmade shoes of famous designer brands. Shoe stores in Italy offer a wide range, so you do not have to worry about the size. 
What is Rome famous for?
Rome is one of the most famous cities in the world. It's mainly famous for:
Colosseum

The Roman Forum

The sprawling metropolis of Classical architecture

Its ancient history

World-famous film industry

Food
But of course, this list doesn't do justice. Capital city Rome is much more than landmarks and tasty food. It's an ancient city which should be on the top of your list if you're visiting Italy for the first time.
What is Venice famous for?
Venice is one of the first cities that come to mind when people do their Italy itinerary. It's very popular with tourists who visit Italy for the first time. Venice is famous for:
Canals

Bridges

Gondola Rides

Glassmaking

Carnival

St. Mark's Square

Its streets
What are the best places to visit in Italy for the first time?
Italy is full of famous landmarks and historic cities. The best places to visit in Italy for the first time will be different for everyone, but here's our take:
Rome

Venice

Florence

Tuscany

Cinque Terre

Amalfi Coast

Lake Garda

Lake Como

Verona

Milan

Naples

Pisa

Sicily
Is Italy beautiful in winter?
Well, if you're going to visit museums and spend time indoors, winter can be a great time to visit Italy. In winter, hotels and flights are cheaper. Plus, you'll avoid the tourist flocks in winter. So, the answer is. Italy is beautiful in winter. It's in every season.