18 Best Places To Visit in UK
If you've been trying to plan a trip to the UK, you've come to the right place! The UK is among the popular tourist destinations in Europe. It's a very enjoyable country with its wonderful landscapes and rich culture where you can spend a few days or even weeks.
There are so many places to visit in the UK. So where do you go first? We've prepared a list so that you don't get confused!
The UK is a great country and it's so valuable that they're protecting their heritage. The historical properties in the country are very well preserved. Besides that, there's a lot to see here with castles, art galleries, and museums.
You'll enjoy exploring this country. It's so big and magical! Transportation in the country is also extremely easy. You can easily go from one corner of the country to another by train, bus, or ferry. For example, it takes only 90 minutes by train from the capital city of London to Salisbury. You can reach many other attractions with a bus ride from here.
Let's not get wordy any further. Let's get started with our list of the best places to visit in the UK! 
Best Places To Visit in the UK
1. London
If you ever come to the UK, you have to start in the capital city! Period. London has many attractions. Here you can also find many nice places to stay. There're many beautiful resorts and hotels in the city. Especially if you're interested in UK history, you should visit London. There're many places to visit related to UK history in this city. And, of course, royal fans! You want to see the royal house, right? However, it's only open a few weeks a year so check before you come and be sure to make a reservation. 
Places To Visit
The Tower of London

Buckingham Palace

Big Ben

Victoria and Albert Museum

Trafalgar Square

British Museum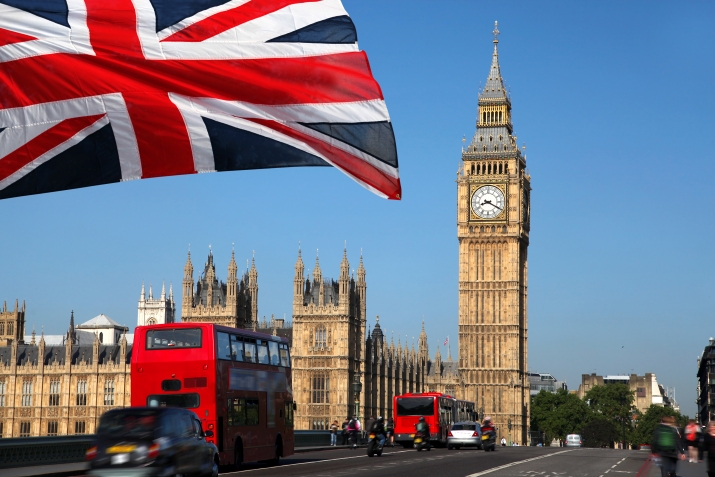 2. Edinburgh
We're going to one of Scotland's beautiful attractions, Edinburgh! It's also one of the UK's most famous tourist destinations. Historic buildings are very well preserved here. The city is home to magnificent landscapes. Don't forget to visit the old town when you arrive. A city that's like paradise for history lovers! There are also many beautiful places for those who like to explore. There're many boutique stores in the city. You can get lots of gifts for your loved ones! Moreover, there're many cafes, restaurants, and art galleries. When you come to the UK, Edinburgh should be among the places to visit.
Places To Visit
Edinburgh Castle

Royal Place

Scottish National War Memorial

Stone of Destiny

The Palace of Holyroodhouse
3. Bath
It's a small city, but worth a visit! Bath offers you very important things to see. The city, which has been one of the favorite destinations of tourists for many years with its healing waters, takes its name from the historical Roman baths. Its water consists of 43 different minerals and flows from three hot springs. Unfortunately, it's no longer possible to bathe in the original Roman baths, but there're many thermal places here and you can enjoy the water to the fullest. Besides the rich history here, its architecture is also very famous. You'll see wonderful Georgian architectural examples. You'll feel enchanted by this city.
Places To Visit
The Historic Roman Baths

The Bath's Georgian Roots in Royal Crescent

The Bath Abbey

The Pulteney Bridge

The Thermae Bath Spa
4. Ancient Stonehenge and Medieval Salisbury
This is one of the oldest World Heritage Sites in the world. And, it's been a pilgrimage route for over 4500 years. It's believed that this place was built as a place of worship. For a long time, it has been full of tourists who come to see this magnificent monument. We recommend that you plan your visit here in advance. It'll be in your best interest to decide on the day you'll visit and buy a ticket accordingly. When planning your visit, also take time to visit Medieval Salisbury. Here you'll see many beautiful places. Make sure to visit the old city center. 
Places To Visit
Old Sarum

St. Thomas's Church

Salisbury Museum

Magna Carta Chapter House
5. Windsor
You can reach here by a short train ride to London. There're many things tourists can do here and this is why it's an extremely popular destination among tourists. While walking on its streets, you'll feel as if you're walking 1000 years ago. You won't be able to count how many medieval buildings you see as you walk through its cobblestone streets. After breathing the air of history enough, stay alone with nature! It has such large and beautiful land! If you come with your family, we suggest you go to your family resort called Legoland Windsor, which you can reach with a short bus ride. 
Places To Visit
Royal Windsor Castle

Frogmore House&Gardens

Visit Windsor Festival and Theatre Royal

Legoland Windsor Resort

Eton College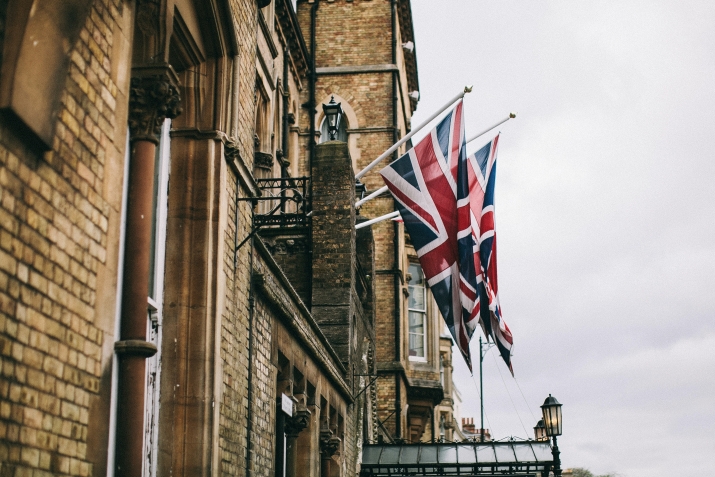 6. Cotswolds
Untouched countryside! You won't be able to get enough of taking pictures when you come here. It has a wonderful view. This place is definitely among the most beautiful places in the UK. You can easily reach there from London. Many travelers choose this place for an idyllic experience. A very good choice for experiencing rural English life. It's like straight out of the movies! Country houses from ancient times are very well preserved. Popular activities here include horseback riding and cycling. 
Places To Visit
Bourton on the Water

Cotswold Way

Castle Combe
7. The Lake District
Magical! Lake District located in the northeast of England is close to the Scottish border. It's worth coming just for the lake views, but there're other things to do here as well. This is already one of the UK's most famous tourist destinations. If you're planning a UK visit with your partner, we recommend adding this place to your list because it's such a romantic place! Its culture is also very rich. The Lake District is home to the country's 12 largest lakes. It has delightful routes for walking.
Places To Visit
Scafell Pike

Grasmere

Lake District National Park

Lake Windermere

Beatrix Potter's Hill Top 
8. Medieval York
This is one of the most famous places in Northern England. It has long been the capital of the Church of England. This is a medieval city and home to many magnificent cathedrals. The country's largest medieval church is located here. It takes its roots in the 3rd century. Yet, the building found now takes its roots from the Gothic building. You should do a walking tour here. A walk intertwined with history! There're many things worth exploring here. It's also a great place for those who love to shop. There're many boutique stores. Moreover, there're many restaurants and tea gardens. You should visit its galleries and museums! 
Places To Visit
York Minster

Ancient City Walls

The Shambles

National Railway Museum

Clifford's Tower
10. Canterbury
If you don't visit the historic Canterbury, a UK visit is not complete! You shouldn't neglect to visit this beautiful city. You can get here by train, which will take just one hour from London. This place has been a frequent destination for pilgrims for a very long time. There're many attractions in the city, but the most famous is the Canterbury Cathedral, the home of the Archbishop of Canterbury. This cathedral, which is on the UNESCO World Heritage Site will fascinate you. You should also visit the old city.
Places To Visit
Canterbury Cathedral

Cathedral Precincts

St. Augustine's Abbey

The Old City of Canterbury

The Beaney House of Art and Knowledge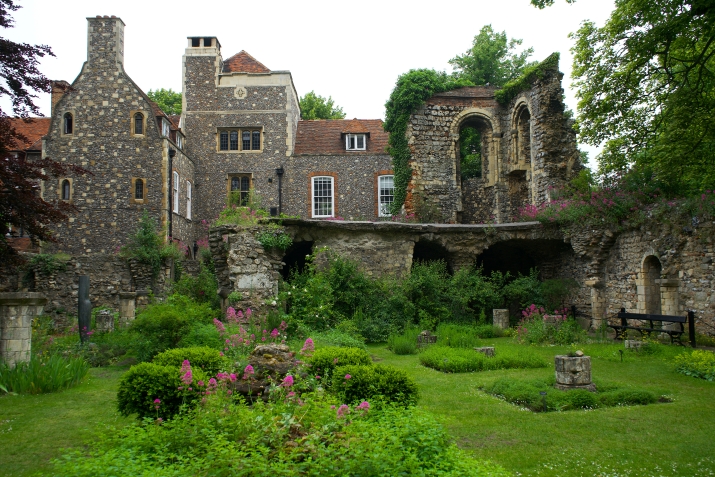 11. Loch Ness
Loch Ness is full of legends! Loch Ness in Scotland is an extremely popular tourist destination. Don't believe the myths about monsters! On the contrary, you'll see very beautiful views here. One of the most striking features of Loch Ness is its historical parts. It's home to one of Scotland's largest fortifications. If you want to learn about the legends told about the region, you should visit the Loch Ness Centre and Exhibition. Go a little further north and you'll find Inverness. You should add this place to your list. Especially great for history buffs.
Places To Visit
Urquhart Castle

The Village of Drumnadrochit

The Loch Ness Centre and Exhibition

Fort Augustus

The Caledonian Canal
12. Giant's Causeway
You should take the time to explore Northern Ireland. This place is full of beauties waiting to be discovered! You should see the Giant's Causeway, just a walk from the capital city of Belfast. This place is among the UNESCO World Heritage Sites. It consists of basalt columns that protrude upwards from the sea and the shore. It got this name because it resembles the stairs of a giant. If you want, you not just only see this place, but also climb it. What a wonderful sight! If you want to learn about the legends of this place, you can get help from guided tours. 
Places To Visit
The Giant's Causeway

The Causeway Coast and Dunluce Castle

Carrick-a-Rede Rope Bridge

The Titanic Belfast

The Glens of Antrim 
13. Liverpool
Do you like The Beatles? If yes, welcome to the city where The Beatles originated from! Liverpool takes three hours by train from London. If you're a culture-savvy traveler, it's a great option! Music lovers love this place, especially because of its relationship with the Beatles. The house where the band made its debut is located here. There're numerous walking tours and bus tours in the city. Besides being a city of music, there're other reasons to visit this place. For example, the city has many historical buildings, wonderful gardens, and parks. You should visit its museums and galleries. Also, if you like football, you can go to the game of the city's team while you're in the city.
Places To Visit
Royal Albert Dock

Tate Liverpool

Merseyside Maritime Museum

Victoria Gallery and Museum 

Pier Head

Beatles Story Museum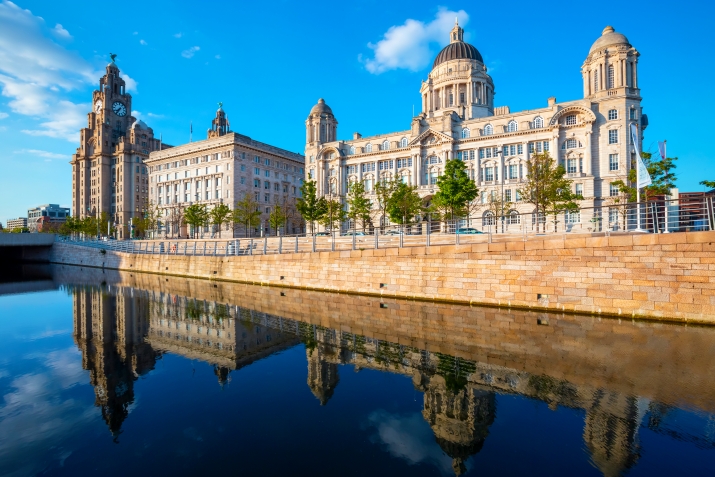 14. Manchester
Speaking of football, this is indeed the city of football fans. It's a very popular destination thanks to the international airport. For this reason, it's often the first stop for those visiting the UK. Manchester is home to two major football clubs, Manchester United and Manchester City. They are also very famous around the world. Therefore, we say that you should see at least one team's stadium while you're here. You can't leave without smelling the air! Especially if you come when there's a match, it's even more wonderful. Like many other places in the UK, old historic houses are very well preserved here. You can also find many popular shops, hotels, and restaurants. 
Places To Visit
The Canals of Castlefield

The Science and Industry Museum

The Imperial War Museum North

The Manchester Cathedral
15. Glasgow
Let's go to the Scottish city of Glasgow and get some air! This is a natural cultural attraction. It attracts many visitors every year. There are great museums in the city. After touring the places to visit in Glasgow, if you've time, you should explore the nearby Loch Lomond. The famous writer Walter Scott once called Loch Lomond ''Queen of the Scottish Lakes'': Wouldn't you like to see this queen? There are many hiking trails here for you to explore the city comfortably. At the same time, activities such as sailing, canoeing, and fishing are very common in the city. This place is also great for those looking for some quietness. 
Places To Visit
Glasgow Cathedral

Glasgow School of Art

Kelvingrove Art Gallery and Museum

George Square and the Merchant District

University of Glasgow
16. Snowdonia
This place has one of the most interesting sights in the world. Plus, it's a great place! This place has England's second largest national park. Namely, Snowdonia National Park. This park spans a very large area and is great for adventure seekers! If you're not an adventurous person, it'll be very enjoyable for you. There are also options for hikers. By choosing from the trails, you can either take a more challenging walk or take a quieter walk. If you don't want to struggle to see the magnificent view of the rolling hills, you can choose the Snowdon Mountain Railway. On this journey, you'll see some of the best views in the world. 
Places To Visit
Snowdonia National Park

Hafod Eryri, Britain's Highest Visitor Center

Llanberis Pass&Village

The National Slate Museum

The Beddgelert
17. Belfast
Are Titanic photos ready? You should see Belfast. There are many historical attractions that you can visit. Moreover, there are many cultural experiences that you'll learn from. The people are so friendly. The most important thing that has made the city famous is its role in the construction of the ill-fated ship Titanic. Every year this event is commemorated in the Titanic Quarter. Who knows, maybe you'll come across it. We think you'll also enjoy and learn a lot here from the interactive exhibits that deal with the many people involved in the ship's construction and its sinking. 
Places To Visit
Titanic Belfast

Waterfront Hall

Ulster Museum

Belfast City Hall

The Botanic Gardens
18. Cardiff
Despite being a relatively small city, Cardiff is an extremely popular destination. There are many interesting things to do here. There are many options for history buffs. Whether you visit the castle or look at the Roman ruins… Then, spend time in city passages. There are many nice stores in its historic passages. Finally, have your meal at one of the beautiful restaurants on Mermaid Quay. There are many theaters and galleries in the city. This place is also famous for its ship collection. It has a unique collection of ships from around the world. 
Places To Visit
Cardiff Castle

The National Museum of Cardiff

The Principality Stadium

Victorian Arcades

Bute Park
There you have it. Here is a list of the best places to visit in the UK. Have you ever been to the UK? Have you ever thought of visiting there? Let us know!
What is the most beautiful part of the UK?
There are many beautiful places in the UK. However, if we need to list the three main ones, we can say Northern Ireland, Wales, and Stonehenge.
Where should I go to the UK for 3 days?
London, Belfast, Glasgow, and the Lake District would be logical choices for a three-day trip.
What is the number 1 tourist attraction in the UK?
It is the Tower of London. It's also one of the most famous castles in the world.
What is the prettiest town in England?
There are many prettiest towns in the UK's countryside. However, we can say that Keswick, which is located in the Lake District, is the prettiest.
Where is nice for a weekend break in the UK?
If you're thinking of a weekend getaway, there's nothing better than the Cotswolds! Country number one in the UK for weekend breaks, with beautiful villages and great food.
What are the best beaches in the UK?
The three best beaches are Blackpool Sands, Seven Sisters, and Sennen Cove.
Why is the UK famous for tourism?
In addition to the iconic city symbols that the UK has managed to protect very well, it offers tourists wonderful views, historic buildings, and wonderful restaurants. In addition, many music festivals are held in the country.
What is the UK famous for?
The main ones could be sports and literature. Football is very common in the country. And, many great writers are from the UK.