21 Best Places To Visit in the Summer
When it comes to planning our summer vacations, we usually tend to go to the places where we've already spent our summer season and had a pleasant experience before. However, this summer, after pulling through the winter, is the right time to break out of our comfort zones and some new vacation spots!
Whether you want to spend a tranquil holiday, isolated from all the chaos or you want to spend all your time having crazy fun, our picks will do the job. By introducing you to our exclusive picks of vacation spots below, we are offering you a new and daring summer vacation this year. Let's explore summer holiday destinations!
1. Maui –  A Heavenly Spot for a Hawaiian Dream
Maui with all its white sand, palm trees, and gorgeous sea is one of the best summer vacation spots and probably the most heavenly spot on earth to have a week off.
With the island not being as popular as other spots in Hawaii, it is a great spot for both relaxing and socializing without too much hustle going on. This is your go-to spot for a recreational holiday.
Keep in Mind
Transportation: Flights to Kahului Airport in Maui
Currency: US Dollar (USD)
Accommodation Options: The Tiki Beach Hostel, The Mauian Hotel, Weilia Beach Resort
2. The Maldives – An Aquatic Wonderworld
The islands of the Maldives, which count over 1,200, are all perfect spots for an all-inclusive tropical summer vacation. While there are too many options to pick from, every island, from the most popular ones with crazy tourist attractions to hidden gems is all hosts to wonderful aquatic life.
The Maldives is one of the best summer destinations for adoring nature and relaxing as well as having crazy fun and partying at the beach. It is really all-inclusive! 
Keep in Mind
Transportation: Male International Airport (MLE) (the major airport in the Maldives)
Currency: Rufiyaa (MVR)
Accommodation Options: Meeru Island Resort and Spa, Kuda Villingili Resort Maldives, Kani Maldives Spa Island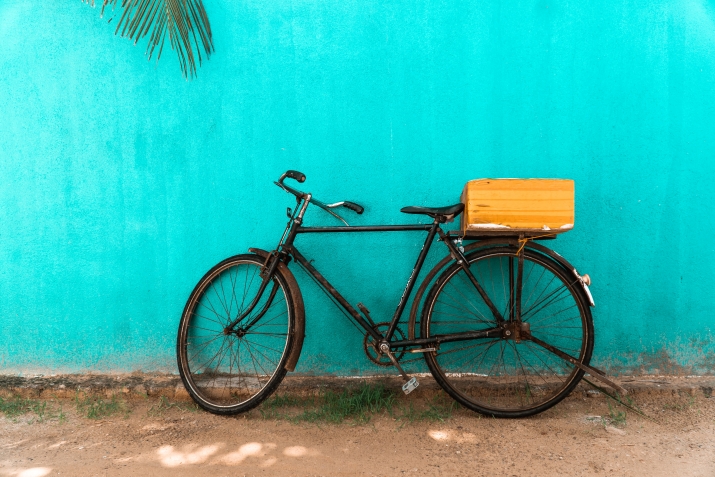 3. Koh Samui – Perfect Heaven for Beach Parties
If you want to stay in a calm paradise but join parties at night, Koh Samui in Thailand is the best possible vacation spot for an unforgettable summer vacation. In the daytime diving and sea-kayaking really offers you a thrilling time while at night the non-stop Full Moon Party at Koh Phangan offers you a memorable dance feast.
There are also great spots for spa therapy in case you ever get overwhelmed by the journey, but we're sure that you'll just keep wanting more of this paradise.
Keep in Mind
Transportation: Flights to Samui Airport and ferries to various ports
Currency: Baht (THB)
Accommodation Options: Chaweng Noi Pool Villa, Melati Beach Resort and Spa
4. Iceland – A Heatless Paradise
Iceland is surely one of the best summer vacations on earth if you are an enjoyer of natural views, as it offers to show nearly every kind of natural beauty in one place, from Northern Lights to breathtaking hill-views. Also, instead of being overwhelmed by drowsy summer heat, you are more tenderly to accompany a cool relaxing breeze through your journey.
Iceland is the greatest spot if you're looking for both adventure and relaxation in the miracles of nature during your summer vacation.
Keep in Mind
Transportation: Flights to Keflavík International Airport in Reykjavik
Currency: Icelandic króna (ISK)
Accommodation Options: The Moar Guest House, Hotel Ranga, Hotel Kea
5. Jamaica – Dance of Waves
If you are looking for a tropical summer vacation with some breathtaking views and both unique and welcoming cultures, Jamaica is a whole other world waiting for you to explore. It is the host of some most beautiful sunrises and sunsets as well as some crazy heat! However, when you experience diving in the crazy waves of the ocean, all that heat is worth it.
Keep in Mind
Transportation: Sangster International Airport (MBJ)
Currency: Jamaica Dollar (JMD)
Accommodation Options: S Hotel Jamaica, Jewel Grande Montego Bay Resort and Spa
6. Machu Picchu- Hiking up the Hills!
Machu Picchu is a center for tourist attractions, especially during summer vacations, however, if you don't mind the crowd, this place has some great painting-like views beneath! For adventurer hiking lovers, the hills of Macchu Picchu are absolutely heaven with a kaleidoscope of colors!
Inca Trail is the go-to spot for your hiking adventures, but you can take your friends or family up there through Inca Rail if they're not that interested in hiking trails. It's all suitable for everyone in Machu Picchu.
Keep in Mind
Transportation: Alejandro Velasco Astete (nearest airport in Peru)
Currency: Peruvian Sol
Accommodation Options: Inti Punku Machu Picchu Hotel and Suites, Tierra Viva Machu Picchu
7. Mauritius –  Recreational Tropical Vacay
Our other tropical summer vacation favorite is not-so-much-known Mauritius. This place is more of a ''Honeymooner's Paradise'', however, it is calming nature and beautiful aquatic views are worth seeing for everyone. Trying more recreational activities such as hiking trails and undersea walking amidst breathtaking views will definitely mark one of the most memorable moments in your life.
Keep in Mind
Transportation: Flights to Sir Seewoosagur Ramgoolam International Airport in Mauritius
Currency: Mauritian Rupee (MUR)
Accommodation Options: Coral Azur Beach Resort, Hennessy Park Hotel
8. Monaco – Feel Elegant
Monaco may not be a tropical vacation spot, but it perfectly blends its upbeat city life with casinos to the breathtaking views of its seasides and gorgeous boats. Monaco's elegant calmness and thrills will surely make you feel relaxed and pleased. It's one of the best summer destinations in Europe. 
Keep in Mind
Transportation: Nice Côte d'Azur airport (NCE) (closest major airport)
Currency: Euro
Accommodation Options: Hotel de Paris Monte-Carlo, Fairmont Monte-Carlo
9. Bali – An All-Exclusive Vacay
Bali not only has a very thrilling culture and nightlife, but it is also the hometown of some of the most diverse natural views. From mountains and volcanoes to beaches and beautiful sunsets, Bali can both be paradise and a party-house depending on how you want to spend the day! It's all up to you and broadly versatile in Bali. Bali is one of the best places to visit in Asia.
Keep in Mind
Transportation: Bali Ngurah Rai International Airport (in Southern Bali)
Currency: Indonesian Rupiah
Accommodation Options: The Kuta Beach Heritage Hotel Bali, Grand Hyatt Bali, Novotel Bali Nusa Dua Hotel and Residences
10. Arizona- Grand Canyon
Over the past 6 million years, the Colorado River has carved the famous Grand Canyon, which is its crowning achievement. Known as a desert wonderland and among the most visited national parks in the US is the Grand Canyon. It's also a UNESCO world heritage site.
Whatever your preferred mode of transportation, a fantastic experience is ready for you. The Grand Canyon offers both challenging descents to the river itself and several easily available walks to breathtaking vistas. Let everyone lead them through the top activities in the Grand Canyon, whichever suits their tastes. A little town called Desert View may be found on the South Rim, 23 miles (or 37 km) east coast of Grand Canyon Village and close to the eastern tip of the Grand Canyon.
Keep in Mind
Transportation: Grand Canyon Shuttle Service
Currency: US dollar
Accommodation Options: Yavapai Lodge, Yavapai Lodge, Maswik Lodge
11. Nicaragua – Meeting Point of the Waves
Nicaragua is a treasure of both the past and the present. Carrying and crashing waves of both the Pacific and Caribbean seas is a great place for surfing and exploring some colonial history in the depths of its nature. This is a perfect spot for adventurers and curious ones. For more calm ones you always get perfect sunsets to watch at the end of the day! It'd be a perfect choice for summer vacations.
Keep in Mind
Transportation: Augusto C. Sandino International Airport
Currency: Nicaraguan Cordoba
Accommodation Options: Aqua Wellness Resort, Hotel Monzonte, Surfing Turtle Lodge
12. Amalfi Coast – Charming and Romantic Side of Italy
Italy is surely a classic spot for summer vacations, with dreamlike romanticness and charm. Luckily, Amalfi Coast in Italy is both romantic and a charmful place to spend your holiday in. Whether you want to plunge yourself into the romantic beauty of the beach of Amalfı Coast or have fun with your friends or family with a tender breeze coming along the coast, Amalfi is the right choice for some time off.
Keep in Mind
Transportation: Salerno Costa d'Amalfi Airport
Currency: Euro
Accommodation Options: Palazzo Ferraioli, Hotel Raito Amalfi Coast, Palazzo San Giovanni Amalfi Coast, NH Collection Grand Hotel Convento di Amalfi
13. Marseille – Cruise Boats and Memories
France is really a great spot for a memorable vacation with your loved ones, with a lot of its regions. However, Marseille probably holds the crown for being the most enjoyable spot in France for summer vacations. It surely has a lot of tourist attractions, which only make boat cruises and cultural tours more enjoyable. Marseille is surely a city of memories.
Keep in Mind
Transportation: Marseille Provence Airport
Currency: Euro
Accommodation Options: Hotel La Residence Du Vieux Port, Grand Hotel Vieux Marseille, Inter Continental Marseille- Hotel Dieu, Sofitel Marseille Vieux Port city
14. Zermatt – Wonderland of Hiking
Visiting Switzerland in the summer vacations is surely like catching nature in its most vivid youth years. Zermatt has such magical greenery views all around, it makes you feel mesmerized as you hike through its land. With its location, its cute houses beside huge mountains, and its warm village atmosphere, you will really have time to discover the wonders of the natural wonders around here. In Zermatt, it's all about hiking and breathing the air in!
Keep in Mind
Transportation: Sion Airport ( closest airport, approximately 2h to Zermatt by train)
Currency: Swiss Franc
Accommodation Options: Hotel Bahnhof Zermatt, Grand Hotel Zermatterhof, Mont Cervin Palace, Hotel Carina
15. Anchorage –  A Summer in Alaska
What is greater than making long summer daytimes even longer! With reasonably comfortable heat during summer, Anchorage in Alaska offers you a daytime close of 22 hours! With more time you don't need to hurry into visiting a bunch of wonderful natural views. Also, there are tons of suitable activities for everyone here and the greenery makes everything even more enjoyable. Great place to have some rest from all the chaos, especially with your family for the best summer vacations.
Keep in Mind
Transportation: Ted Stevens Anchorage International Airport (5 miles away from Anchorage)
Currency: US Dollars
Accommodation Options: The Lakefront Anchorage, Hyatt Place Anchorage-Midtown, Microtel Inn and Suites by Wyndham Eagle, Marriott Anchorage Downtown
16. Aspen, Colorado –  Have the Nature All to Yourself
This time we are checking in for another family-friendly and calm destination surrounded by mountains. However, this place is a great opportunity to enjoy every inch of Aspen's green nature freely as you usually have lesser tourists to deal with. Reasonable hotel prices make this spot even more charming! Aspen is a hidden gem in summer to have it all to yourselves. Great choice if you want some calmness and fun both depending on your mood– with your companies of course.
Keep in Mind
Transportation: Aspen/Pitkin County Airport (approximately 6 km away from the center of Aspen)
Currency: US Dollars
Accommodation Options: Winter Park Mountain Lodge, The Padge, The Lodge at Breckenridge, Grand Hyatt Vail
17. Whistler  — Paradise of Meadows
If you are an enjoyer of endless meadows, rhyming with a wonder of different colors and also interested in some thrilling wildlife tours Whistler in Canada is perfect for you this summer. Whistler is calm but far from being dull or boring; it has a reasonable blend of adrenaline and relaxation. Along with hiking, it is the hometown for many interesting water sports too. Worth checking out.
Keep in Mind
Transportation: Vancouver International (Approximately 2.5 hours drive from Whistler)
Currency: Canadian Dollar
Accommodation Options: Four Seasons Resort Whistler, Fairmont Chateau Whistler, Hilton Whistler Resort and Spa, Pangea Pod Hotel
18. Playa Del Carmen – Gorgeous Beach of Mexico
Back with some stunning beach views and beach fun! Exploring snorkeling and watersports on this hidden gem beach in Mexico will surely be memorable. It is also a hometown for some colonial history so this spot is thrilling in every way. Plus, seafood is amazing and you can have some pretty cool time in the nightlife as midnight draws near! It'd be one of the best summer vacations.
Keep in Mind
Transportation: Aeropuerto Nacional de Playa del Carmen
Currency: The Mexican Peso
Accommodation: Grand Hyatt Playa Del Carmen Resort, Hilton Playa Del Carmen, El Taj Oceanfront and Beachside Condo Hotel, Hotel Riu Palace Riviera Maya
19. Cape Town — A Must-See Natural Wonder
Cape Town is the greatest spot for a budget yet unforgettable vacation. Cape town has tourist attractions, especially the penguins in Boulder Beach, however, it also has some cool museums and wonderful nature reserves to discover. Any sort of activity like hiking, shopping and watersports are available according to your interests. Cape Town is surely a must-see in every travel lover's life.
Keep in Mind
Transportation: Cape Town International Airport
Currency: South African Rand
Accommodation Options: Hyatt Regency Cape Town, One&Only Cape Town, Grande Kloof Boutique Hotel, Mojo Hotel
20. Pokhara, Nepal – Hidden Gem for Adventure Seekers
Pokhara has a bunch of great lakes and breathtaking mountain views to see in Nepal. It may be considered a hidden gem however it is a favorite spot for both adventure seekers and nature lovers. Prices are also reasonable so Pokhara would definitely be an enjoyable spot for everyone this summer.
Keep in Mind
Transportation: Pokhara Regional Airport
Currency: Nepalese Rupee
Accommodation Options: Hotel Lake Paradise, Hotel Portland, Hotel Pokhara Paradise, Hotel Visitors Inn-Pokhara
21. Colorado – Rocky Mountain National Park
The Rocky Mountain National Park should not be missed when you're seeking one of the top destinations in the US to explore in the summer. Long before you ever reach the park, magnificent peaks clad in snow, many of them over 12,000 feet tall, welcome visitors. A world of adventure and mystery truly draws you within thanks to its meandering roads and paths (there are more than 300 miles), ancient pine woods, animals, flowers, ponds, and expansive views.
Keep in Mind
Transportation: Denver International Airport
Currency: Dollar
Accommodation: The Estes Park Resort, Gateway Canyons Resort & Spa, and The Cliff House
Summer Holiday Destinations: The Bottom Line
There you have it. We've tried to give you some of the best summer vacation ideas. Summers are great times when you spend time with your loved ones while you boost energy. Wherever you go, make sure you make the most of it! Enjoy your best summer!
Frequently Asked Questions About Summer Holiday Destinations
Where is the best place to visit in the summer?
There is no definitive answer to this question as everyone's preferences are different. However, some popular summer destinations include beautiful beaches, mountains, lakes, national parks, and amusement parks. Wherever you choose to go, make sure to pack plenty of sunscreens and enjoy the warm weather!
What are the best US states to visit in the summer?
The best US states to visit in the summer are Alaska, California, Colorado, Montana, and Wyoming. These states offer a variety of activities for visitors to enjoy, from hiking and camping to fishing and kayaking. For those looking for a more urban experience, cities like New York, Chicago, and San Francisco offer a wealth of cultural attractions.
Where is the best place to go in July for summer vacations?
There is no definitive answer, as there are many wonderful places to visit during the summer months. However, some destinations tend to be more popular than others during this time of year. Some of the top places to consider visiting during the summer include:
The beaches of California - With its warm weather and beautiful coastline, California is a top summer destination for many people.

The national parks of the United States - From Yellowstone National Park to Yosemite, a national park is a great option for those looking to get away from the hustle and bustle of city life.

Europe - With its numerous rich history and picturesque villages, Europe is a top summer destination for many travelers.
Where is the cheapest place to summer vacation in the US?
There are many affordable vacation spots in the United States, including Myrtle Beach, South Carolina; Niagara Falls, New York; and Orlando, Florida. For even more budget-friendly options, try visiting some of America's smaller cities, such as Memphis, Tennessee; Albuquerque, New Mexico; or Boise, Idaho. You can also find great deals on summer vacations by looking for package deals that include airfare, hotel, and rental car. No matter where you choose to go, there are plenty of ways to save on your summer vacation.
What are the best islands to visit in August?
Some popular islands that are often visited during the summer months include Maui, Hawaii, Kauai, and Lanai. These islands offer a variety of activities to keep visitors entertained, such as hiking, swimming, sunbathing, and exploring. So, if you're looking for a summer getaway destination, any of these islands would be a great choice.
Where can I travel with fewer crowds in summer?
If you're looking for places with fewer crowds in summer, check out the following destinations:
Croatia

Montenegro

Greece-The Peloponnese

Turkey-The Black Sea Coast

Albania

Romania

Bulgaria

Georgia

Armenia

Azerbaijan