The Six Best Mediterranean Islands
Are you thinking of going to the Mediterranean next summer? You're making the right decision because the Mediterranean, with its almost 200 islands, is full of wonderful places to visit. Thanks to this list, you can find the most beautiful islands in the Mediterranean.
Most of these islands are great places. Turquoise waters, white sandy beaches, lively port cities, and lush nature… They also offer pleasant places for history and culture lovers.
They're very rich in history because most of the islands have hosted many different empires throughout history. Greeks, Byzantines, and Ottomans are some of them. 
You can be sure that when you go to the Mediterranean, all the islands will have one thing in common: a wonderful sight and a striking history. One of the best things about their being ruled by many states is the wonderful architectural monuments preserved all over. Also, the food culture is amazing!
Without further ado, here are the best Mediterranean islands you should visit on your Mediterranean visit….
The Best Mediterranean Islands To Visit
1. Sicily
As you can imagine, Sicily is at the top of our list. Sicily is like the jewel of Italy! There are many five-star hotels here, and visitors prefer to stay in these chains.
Sicily looks like the kick of the boot on the map of Italy. It's the largest of the Mediterranean islands and one of the autonomous regions in Italy. The human settlement of Sicily dates back to ancient times. For this reason, history lovers will also love the island. One of the symbols of Sicily is that it has the highest active volcano in Europe, Mount Etna. 
Many states ruled there at the time. But, one of the most important is Syracuse, which witnessed many wars in its time. Later, this region was taken by the Visigoths and Byzantines. It has a rich history, doesn't it? Therefore, many places await visitors to see and explore. 
When you come to Sicily you'll get the most out of the wonderful Mediterranean climate. Its lands are very fertile. When you come here, don't leave this land without buying lemons, olives, and artichokes. We don't even need to mention the wine! 
This Italian island is the third largest wine producer in Italy. There are even those who come here just to buy wine!
Access to the island is also easy. You can easily reach it by plane or by boat from Malta. Finally, Sicily is home to many UNESCO sites. Don't forget to visit these areas when you come.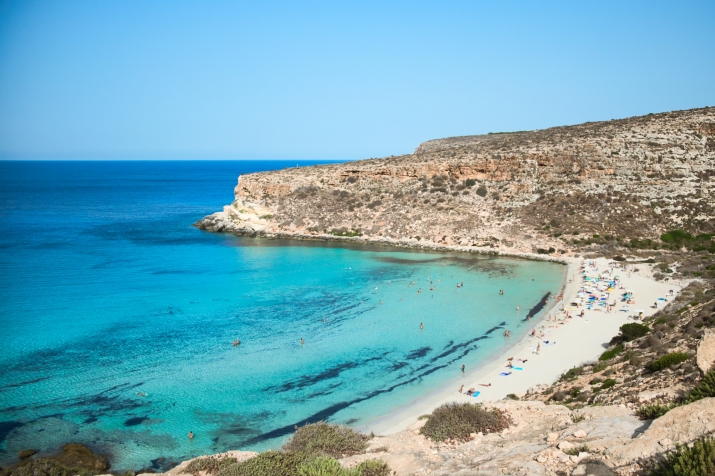 2. Santorini
Sardinia, the most spectacular island of the Cyclades archipelago, is second on our list. This is an interesting area because it consists of remnants after an eruption about 4,000 years ago. It appears among the high black cliffs. Therefore, here you'll find wonderful beaches with black sand. It has dazzling bays. 
This Greek island is also a paradise for shopping lovers! Don't forget to visit the jewelers who get their inspiration from Ancient Greece. After you finish shopping, go to a boutique coffee shop with a wonderful view and sip your coffee. Santorini offers many activities to its visitors. You should definitely visit Akrotiri. This is a region buried under volcanic ash. After the 1960s, excavation began here and there is a lot to discover! You'll never regret doing this trip because you'll see many wonderful works, frescoes, houses, and streets. 
Another must-see place is Oia. This place is located at the opposite end of the island. You can take great pictures here because the blue-domed church and the black cliffs combined provide a great background. You can also find many shops in this beautiful town. There are also many galleries for art lovers. Also, don't forget to buy wine! 
In fact, you should definitely attend a wine-tasting event when you come to Santorini. The three main things to do in Santorini are wine-tasting, watching the sunset, and taking a boat tour. 
Santorini is especially preferred by couples going on their honeymoon. Because this place is so romantic!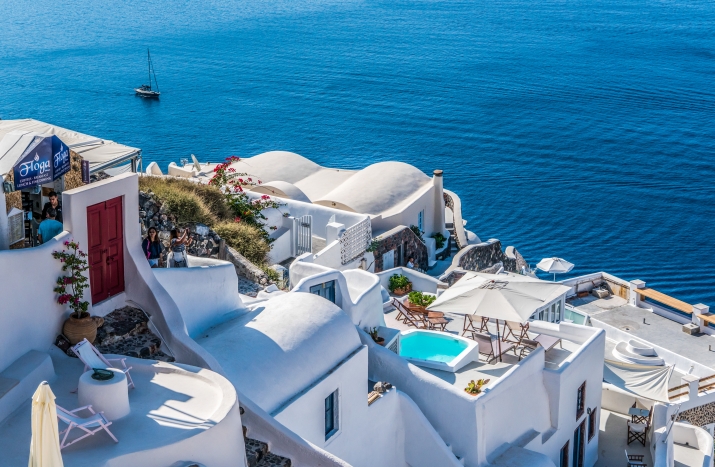 3. Sardinia
And of course, we continue the list with Sardinia! This is the second largest island in the Mediterranean. It's located in the western part of Italy. Like Sicily, Sardinia is among the autonomous regions in Italy. 
One of the interesting things about this place is that it's one of the countries with the highest number of sheep. It rivals England and New Zealand at this point. Agriculture on this island is very developed. For this reason, if you want to buy fresh fruits and vegetables, definitely visit here. 
Access to the island is easy. Those who want to visit can reach it by flight or by boat. In addition, the rail system and road networks in Sardinia are very developed. 
When you come here, don't forget to visit one of the main cities, Cagliari. This place is famous for its cathedral as well as its magnificent view. Tourists who come here don't return without visiting this place. 
Settlement in Sardinia dates back to ancient times. According to research, human life has existed here since the Paleolithic era. One of the most important civilizations that lived on this land was the Nuragic, they built many stone castles and walls on the island. Later, the island changed with Cartaca and the Byzantines. It was ruled by the Byzantines and Aragons in the Middle Ages. We mean, this island smells of history everywhere! 
In addition, Sardinia has many untouched areas and in this sense, it's one of the most private islands in the Mediterranean. In this way, the diversity of ecosystems is also very rich and it's also called a micro-continent. Also, note that the island is home to beautiful white sand beaches.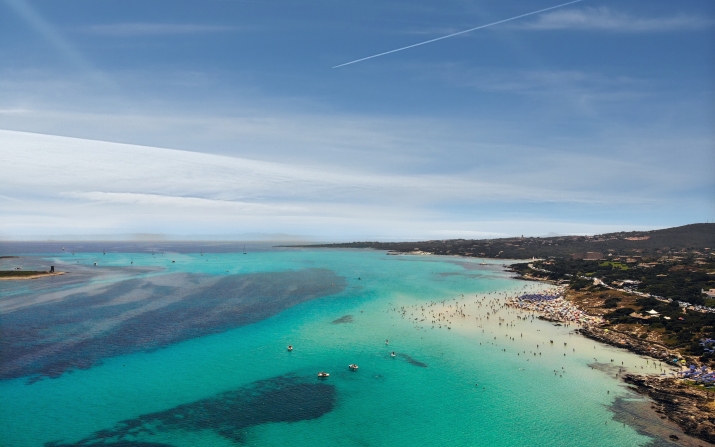 4. Ibiza
Party island Ibiza! Yes, this place is known as the party island and there are some great parties. Yet, if you're more of a calm-seeker, don't let that affect you. Ibiza is also a suitable Mediterranean island for those seeking tranquility. In fact, we wouldn't be wrong to say that it has a very spiritual air. This place changed a lot in the 1960s when hippie culture was prevalent. It also houses many yoga and retreat areas. Especially working people come here a lot to take a break and relax. In fact, the rocky spot in the Balearic archipelago has been believed to have healing powers since ancient times.
Ibiza offers great views. There are majestic mountains and wonderful caves. The beaches are wonderful. On the south side is Ses Salines. The clear waters of this place, and the wonderful long beach is very beautiful. You can also find many colorful bars and restaurants here. 
You should also visit Cala Conta beach. Its dwarf pine trees and dunes offer a wonderful visual feast. Swimming and snorkeling in turquoise waters are very enjoyable. You should definitely visit the cathedral, which is surrounded by strong walls. 
When you get bored of swimming, you should definitely go out and take a tour. Wandering down the streets, you'll find whitewashed houses and winding cobblestones that reflect a lot of Mediterranean flairs. There are also many great boutiques for shopping lovers. When you're tired, sit in one of the cute bars and sip your drink. You should definitely add Ibiza to your list when you come to the Mediterranean.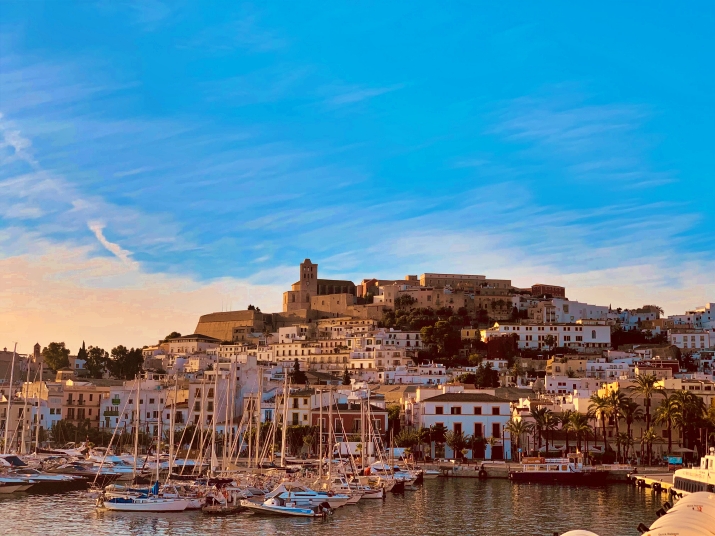 5. Malta
And, Malta! The trendy island lies between Sicily, Libya, and Tunisia. The island, which is actually quite a small place, offers a lot and takes its place in the list as the 10th smallest country in the world. 
Its small size is ideal for calmness, but this place also appeals to action seekers. In other words, it attracts tourists of all types.  This place is very rich in history.  You'll find many historical buildings when you visit Malta. For example, some of the world's oldest freestanding structures are located here. You'll want to see the megalithic temples. In addition, Valletta, the capital of the island, has many attractions. You'll feel the Mediterranean climate in Malta. 
The other islands on our list were inhabited islands from time immemorial. Malta is different from other islands in this respect. The settlement here doesn't date back to ancient times. Yet, we can still say that it has been inhabited for a very long time. In fact, due to its central location, Malta served as a naval base for communities such as the Phoenicians, the Romans, etc. The island was also a long British colony in more recent times.
One of the historical importance of Malta is that it hosted the Crusaders in its time. For this reason, it's often associated with knights. With its wonderful waters, famous Blue Grotto, bright beaches, and magnificent scenery, Malta is definitely one of the best Mediterranean islands to visit.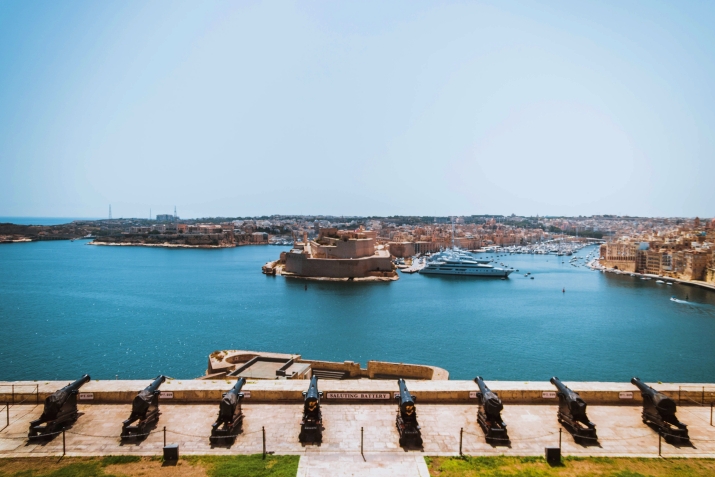 6. Mallorca
At the end of our list is Mallorca, a Spanish island, with natural beauty. Also known as Majorca, this island is located in the northeast of Spain and is an autonomous region. Palma is the capital of both this island and the whole region. This is one of the most popular destinations in Spain. 
This island, like many other islands on our list, has hosted many states. In fact, it is known that there are settlements related to the Neolithic period during the studies carried out here in recent years. Phoenicians and Romans and Muslims lived here at the time. So, the island is a paradise for history lovers. 
Aside from its history buffs, this island is definitely for beach buffs with its golden beaches. Here, you'll often come across cyclists. We recommend that you experience cycling on mountainous roads. You'll not have a problem with accommodation here. There are many five-star hotels in the surrounding area. Don't forget to take a walk through the wonderful neighborhoods of this island. During this walk, you'll be greeted by beautiful buildings and streets. Moreover, definitely eat tapas during this walk! 
When you get a little further from this island, you can go to Place Major. We recommend going here, especially for those who love shopping, because there are very nice stalls in the bazaar. When you go a little further west, you'll find activities and water sports.
And finally, if you want to take great pictures and discover a beautiful place, go to Bellver Castle. Here you'll be greeted by a wonderful mountain view. Take the train from Palma and watch the pine forests and orange groves along the way.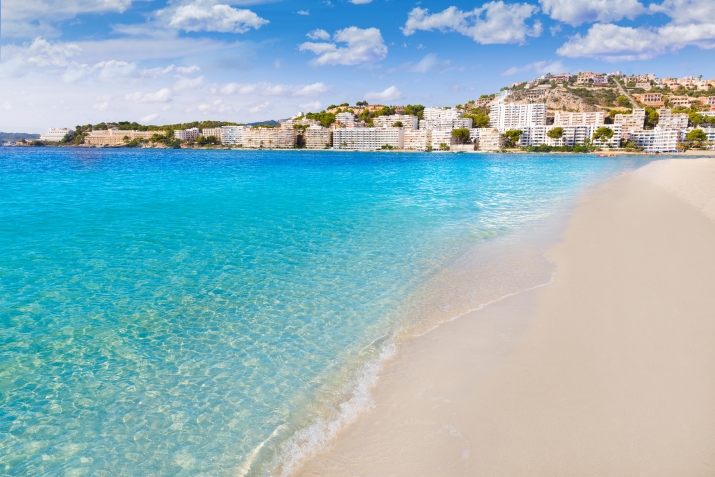 Here's the list of the best Mediterranean islands…Have fun on your vacation! 
Frequently Asked Questions About the Mediterranean Islands
What are the five major Mediterranean islands?
The 5 major Mediterranean islands are Sicily, Santorini, Sardinia, Ibiza, and Malta. They're also in the top 10 Mediterranean islands.
How many Greek islands are in the Mediterranean Sea?
Three Greek islands are in the Mediterranean Sea. They're Crete, Euboea, and Gavdos. Greece has also islands in the Ionian sea.
What are the two large islands off the coast of Italy?
Sicily and Sardinia. These are Italy's two largest islands, and here you can sample great food and wine and lie on their pristine beaches.
Which Mediterranean country has the most number of islands?
According to a study, Sweden is the country with the most islands in the world. In the Mediterranean, it can be said that it's Italy.
Which is bigger Sicily or Crete?
Sicily is bigger. Crete is the largest of the Greek islands. Here's the ranking:
1. Sicily
2. Sardinia
3. Cyprus
4. Corsica
5. Crete
Why is the Mediterranean Sea so blue?
One of the reasons for this is that the Mediterranean is oligotrophic. It means that the nutrients needed for the algae's growth are missing. For this reason, the upper layer of water can retain sunlight better to better absorb and distribute sunlight. This gives it a vividly clear and blue appearance.
Which Mediterranean beaches are the cleanest?
It's Cyprus. Cyprus was previously awarded the cleanest waters in Europe. Cyprus is indeed one of the best islands in the Mediterranean. It is home to many hotels along the coastline, beautiful beaches, turquoise bays, and crystal-clear waters.
Is Mallorca part of the Balearic islands?
Mallorca is the largest of the Balearic Islands, which are located in the Mediterranean. Balearic islands are part of Spain.