Bucket List: A Guide for Beginners
Everyone dreams of experiencing the thrill and joy that comes with crossing off items on a bucket list. It's an amazing feeling to round up all your friends for the ultimate adventure or take a solo journey deep into nature. Maybe you have dreamed of taking a trip around the world, skydiving from high altitudes, or simply swimming with dolphins in a tropical paradise – whatever it is that inspires you to create your very own personal bucket list; it would be worth pushing yourself out of your comfort zone in order to make these experiences happen!
Here we will elaborate on how you can kick-start an incredible journey toward achieving those precious moments that are worth building lifetime memories. What's next? Let's get started crossing things off the bucket list!
This guide covers:
What Is a Bucket List?
A bucket list is a to-do list. It's a list of what you want to achieve in your life. This may include your goals, professionally or personally. So, whether the position you want will be on your bucket list or the countries you want to visit, it's up to you. We can say that it's a kind of life-planning method. 
Bucket lists don't have to be identical. So, if you've seen a friend's bucket list, you don't have to wonder why your isn't like that. In the end, it's something that everyone equips with their own dreams, and how to design it's up to the individual. The important thing in your bucket list is that it reflects your values in life and what you want to achieve. 
Pros of Having a Bucket List
It Allows You To Progress
Having a bucket list means you know what you want in life. This ensures that you always strive for your dreams. In this way, you can work harder and even create a budget for your dreams. 
It Keeps You Excited
One of the things one needs most in life is hope, isn't it? Having a bucket list keeps you hopeful. Because you'll always see something to reach on your list. This list is a great source of motivation. 
It Adds Meaning to Your Life
Thanks to the bucket list, you stop looking at your life as a routine that goes the same way every day. Because you're working towards your goals. You become aware of the experiences that await you. 
It Reduces the Feeling of Fatigue
If you feel a loss of motivation and exhaustion in your life in general, the bucket list is very good for you. Because not being able to do anything while feeling drained is the worst, and it damages your mental health. But, when you have a bucket list, you always have something to get excited about. 
Cons of Having a Bucket List
You May Feel Like a Failure
When you have a bucket list in front of you, you can feel bad if you don't complete them. Therefore, it'll make you feel like a failure unless you delete or fulfill the items on the list. It kind of makes you doubt yourself. 
It Can Cause You To Disconnect From Daily Life
Some tend to interpret the bucket list as a show-off. This can lead to a kind of interpersonal rivalry. This may reduce the enjoyment you get from the life you're currently living and cause you to focus only on realizing those dreams and sharing them with people.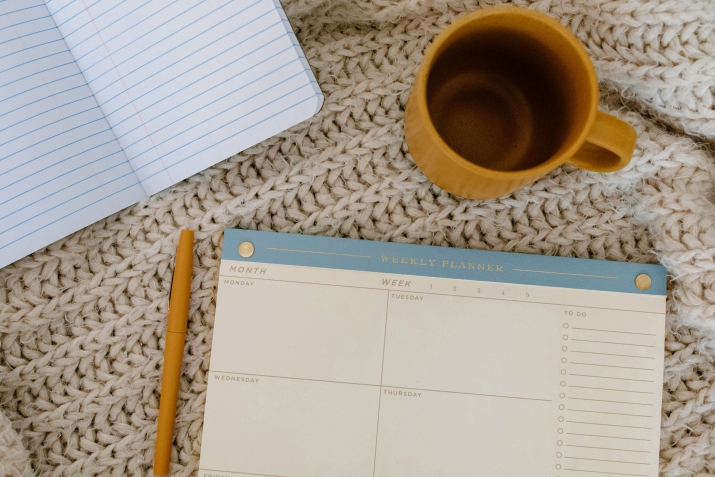 How To Create a Bucket List
You can have anything you want on your bucket list. This can be a career goal or a travel destination. If you have goals for your health or relationships, they can be on the bucket list. The length of time you want these to happen is also up to you. You can add your short-term or long-term plans to the list. The important thing is that the bucket list contains your dreams. 
Creating the list can seem a little tedious the first time. But, when you start creating and adding to it, you'll see how enjoyable it becomes. 
Types of Bucket Lists
One of the most important tips for not getting tired or bored while preparing a bucket list is to try not to write everything in one go. If you try to write down all the goals in every area of your life at once, it'll tire you out. Therefore, there are types of bucket lists. As prime examples, we can list the following:
Places you want to travel

Your career goals

The food you want to taste

Hobbies you want to learn

Concerts you want to go to

Fears you want to destroy
These examples could go on like this. Whatever your primary goals are, you can start here. Think about what you've been dreaming of, then you'll realize what kind of bucket list you need.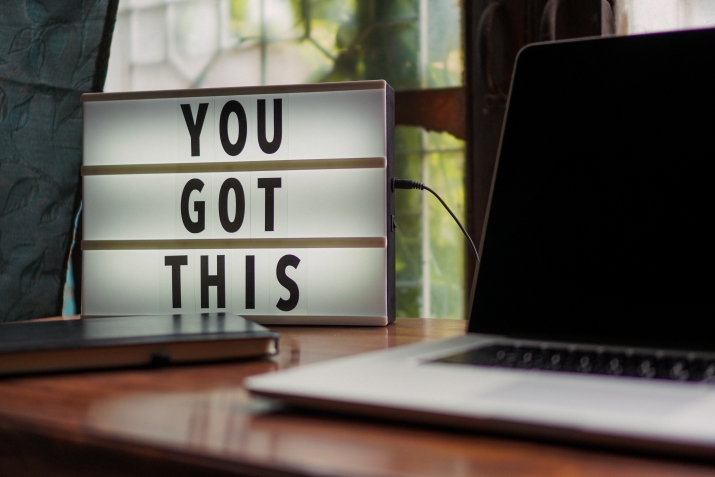 18 Fun Bucket List Ideas
If you've decided to make a bucket list so far, but haven't decided where to start, here are the bucket list examples for you! 
#1
Traveling to All Continents
This is an item on many travelers' bucket lists. Seeing all seven continents. One of the biggest advantages of this is being able to get to know many cultures. Traveling seven continents makes you feel like you've traveled the whole world! 
In addition, when you make such a trip, your self-confidence will increase and you'll make friends from many regions. This also means many memories. What do you think, isn't it nice as a bucket list item?
#2
One of the Greatest Natural Phenomena: Watching the Northern Lights
The Northern Lights fascinate everyone who sees them with their wonderful beauty. With this marvel, it often finds itself at the top of the bucket lists. There are many good places to see the Northern Lights.
One of the best options to see the Northern Lights is to go to Norway, Iceland, or Finland in the winter. Seeing these lights will be one of the best experiences in your life. 
#3
See the Wonders of the World
Great Wall of China, Petra, Machu Picchu, Christ the Redeemer, Taj Mahal, and more…
These are one of the most iconic places in the world. Very popular tourist areas. The goal of seeing all these 7 wonders on a bucket list will look so good! Also, you feel great when you do it because it's a goal that will make you feel successful. You'll travel and you'll be intertwined with a lot of history and culture in a foreign country.
#4
Go to the Top of the Eiffel Tower
The Eiffel Tower is one of the most recognizable landmarks in the world. Visitors to Paris don't leave without seeing this magnificent tower.
A magnificent view awaits those who climb to the top of the Eiffel Tower. It is one of the best bucket list ideas to inspire you.
#5
See the Pyramids
The Egyptian Pyramids are one of the most iconic structures in the world with their deep-rooted history and magnificent stance.
We recommend adding these huge pyramids, whose roots go back thousands of years, to the bucket list. Especially if you're interested in archeology.
#6
 Go on Safari
Serengeti National Park is very good for a great safari experience with lions, elephants, and zebras. It's one of the most famous safari destinations in Africa. You'll find yourself in the wild. Seeing the animals in their natural habitat will be an unforgettable memory for you. 
The Park is located in northern Tanzania. Easy access. Also, it's open year-round, so you can make your trip whenever you want. 
#7
Scuba Dive
There are lots of great places to scuba dive around the world. But, we especially recommend the Great Barrier Reef on the Australian side. It's an incredible feeling to dive into the world's largest coral reef here!
You'll be fascinated by the wonderful marine life here. You'll have an unforgettable experience. 
#8
Tour the Ruins of Pompeii
Pompeii is a city that was destroyed in 79 AD. It was subjected to a volcanic eruption. The ruins of the city here are incredible. It offers a wonderful view and also a cultural experience.
You'll be a guest in the lives of the people who lived here at the time. Pompeii is located in Italy, close to Naples. If you wish, you can make your dream come true by participating in a tour or by taking this tour individually. 
#9
 See All Oceans
This a perfect bucket list suggestion for adventure lovers.
If you're a water lover, how about challenging yourself? It'll be great to see all the oceans in the world. You'll collect many wonderful photos while being enchanted by the beauty of the oceans.
#10
Go Camping
One of the purposes of camping is to free yourself from the hustle and bustle of everyday life for a while. Therefore, you don't need to think of this item on your bucket list as just going to nature. If you wish, it's possible to camp at home.
It'll be very good for you to distance yourself from the phone and technological devices, even for a few hours. You'll feel alive.
#11
Retire Early
Early retirement isn't something everyone can achieve. What's more, it's not for everyone's character. But, if you have the plan to travel the world and you think you can achieve it financially and morally, first of all, you can add early retirement to your bucket list. 
This will mean extra time in your life to travel and enjoy many more things. If you have questions about early retirement, you can talk to a professional. 
#12
Bungee Jumping
If you want more action on your unique bucket list ideas, this is for you! Bungee jumping is on many action lovers' bucket lists.
You can find many places to do this, but one of the most beautiful is the city of Macau in China. This is the highest bungee-jumping place in the world. Keep in mind, this place offers an experience you'll never forget, but it's not ideal for those with a fear of heights. 
#13
Climb the Highest Mountain in the World
This a recommendation for action lovers, not for those who're scared of heights. After a trip to the Himalayas, you'll have an unforgettable experience for the rest of your life. 
Everest, the highest mountain in the world, is not a mountain to climb actually. However, even a trip there will add a lot to you. You'll find yourself in the wild nature. If you wish, you can go on a tour, or you can go individually. 
#14
Swimming with Sharks
No worries, you won't be baiting sharks! In this activity, they'll lower you into the water with a metal cage and you'll see sharks. Although it's an activity where you'll not be harmed, we don't recommend it to those who'll be very scared. 
But, swimming with sharks is a wonderful experience. There are few places in the world where you can do this. One of the best in South Africa. You can also see different types of sharks in the Great Barrier Reef in Australia. 
#15
Join the Tomato Fights
Another great suggestion for the bucket list. You'll find lots of tomatoes here!
La Tomatina held in Spain is the world's largest tomato fight. It happens every year and offers a truly wonderful experience. Don't forget to bring goggles and spare clothes to protect yourself. 
#16
Fly First Class
Since there are suggestions for everyone on this list, we don't forget the luxury lovers! How would you like to have a great flight experience by flying first class?
It means being as comfortable as you can be on a first-class airplane. You fly in a wider seat, with better food and drinks. Perfect to be one of the ideals in life!
#17
Ride in a Hot Air Balloon
One amazing bucket list idea is riding a hot air balloon. This once-in-a-lifetime experience allows you to take in unique views from up high and truly appreciate the beauty of nature. A hot air balloon ride will give you time to reflect and create memories that will last a lifetime. With the right weather conditions, you can float over forests, valleys, lakes, and towns. If you're looking for an exciting bucket list experience, riding a hot air balloon is definitely something to consider!
#18
Visiting New York City for a Big Event
Visiting New York City is a bucket list item for many and there is no better time to do it than for the iconic New Year's Eve celebration. Imagine watching the ball drop in Times Square with thousands of other people, all crowded together in anticipation. There are also amazing rooftop bars and pubs around town that can make your night even more special. During the day, there are plenty of iconic landmarks and attractions to visit like the Statue of Liberty or the Empire State Building. No matter what you choose to do, New York City is sure to make your bucket list memory one that will last a lifetime.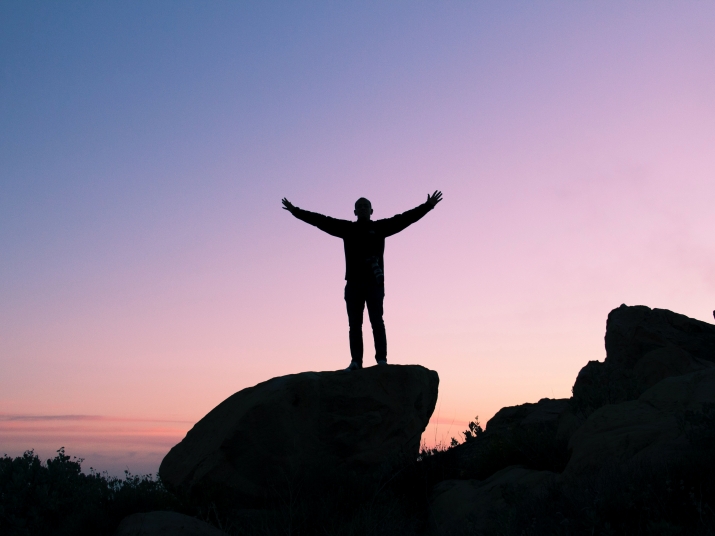 Best Bucket List Ideas: Conclusion
In this article, we've tried to offer some suggestions for you. We hope that it has helped you and you can easily start preparing your bucket list. However, remember that everyone's bucket list is different, which is perfectly normal. For example, a bucket list doesn't have to be something that appeals to only adventurers. The important thing is that it reflects the ideals in your life. 
We wish you to create your own bucket list with pleasure and make your dreams come true!
Bucket List Ideas – Frequently Asked Questions
What is a bucket list?
A bucket list is a compilation of experiences and dreams that one wishes to accomplish in their lifetime. It could be anything from bucket list travel such as visiting Machu Picchu or swimming with dolphins, to bucket list experiences like skydiving or zip-lining.
An individual's bucket list should express their unique life goals, whereas bucket lists shared between friends or family can define shared experiences with long-lasting memories. It is truly up to the individual to create a bucket list that is meaningful and achievable.
Why is it important to have a bucket list?
Having a bucket list is a great way to stay motivated and inspired. It helps create an actionable plan for pursuing your hopes, dreams, and bucket list goals. Having a bucket list also makes life more exciting and allows you to look forward to accomplishing something special each day. Bucket lists help keep things in perspective – knowing that you have something even bigger you are working towards makes every daily accomplishment more meaningful.
Not only will having a bucket list challenge you to be the best version of yourself, but it can also help prevent you from feeling stuck in your day-to-day routine. Having a bucket list can remind us that the world is full of possibilities and provides motivation to take risks and try new things in pursuit of our dreams.
How can I create my own bucket list?
Creating your bucket list should be an incredibly personal and meaningful experience. Start by taking some time to reflect on what truly resonates with you in life and what experiences give you lasting joy or push you out of your comfort zone.
What hobbies have you always wanted to explore, places have you wanted to visit or unique feats have you wanted to attempt? Once you've thought about the kind of bucket list items that best suit your personality, get creative and start writing them down. Use a journal or a computer – whatever works best for your situation! Once everything is documented, don't forget the importance of going out there and actually achieving those dreams on that bucket list – make it happen!
What are some items that I can put on my bucket list?
Some bucket list items can include learning a new skill, traveling to different countries, trying out a variety of cuisines, visiting popular landmarks and monuments in your area, participating in extreme sports or activities, giving back to the community, going on an unforgettable adventure with friends or family, running a marathon – the possibilities are truly limitless.
Ultimately think of bucket list items as any experiences that will bring you joy and lasting memories. Don't be afraid to think outside the box – bucket lists are about pushing yourself to do something new and daring.
What is the best way to track my bucket list progress?
The best way to track your bucket list progress is by writing it down and keeping it somewhere accessible and visible. You could buy a bucket list journal or find an online bucket list tracker to document your bucket list goals and check them off as you accomplish them. Additionally, you could also create a bucket list wall in your home where you can hang pictures of places you've visited or hang souvenirs from different bucket list experiences.
Whatever method works best for you, make sure to keep it up-to-date and track your bucket list progress so that you can stay motivated and on track to accomplishing your bucket list goals!
How can I share my bucket list with others?
If you're looking for a fun way to share your bucket list with others, there are many ways to do so. You can start by creating a blog or website where you chronicle your bucket list items and how you are working towards achieving them. Not only is this an interactive experience with your readers, but it will serve as a way to keep yourself motivated and accountable.
Additionally, sharing your bucket list goals on social media can be an excellent way to start conversations about dreams and bucket list experiences with like-minded people who might even be interested in joining your bucket list journey. Don't forget another great option: make sure you share your bucket list with friends and family – after all, what better place to get advice and support from individuals who have known you the longest?
What are some bucket list ideas for couples?
A bucket list for couples is a great way to add some excitement to your relationship and create lasting memories. Adventurous activities like skydiving, sailing, or rock climbing can be combined with romantic excursions like visiting a winery or watching the sunset from atop a mountain summit. For those looking for cultural experiences, attending plays and ballets, taking cooking classes together, or exploring an ancient city are all good bucket list ideas.
Couples can also vow to travel to exotic destinations, embark on road trips, or sign up for charity events – there really is no limit when it comes to creating bucket list items that are both meaningful and fun!
What are some bucket list ideas for families?
Families can make bucket list dreams a reality with some simple but fun bucket list ideas. A common bucket list adventure for families is a camping trip – it could be a tent and stars in the backyard or take a road trip to get lost in nature. Many families also enjoy setting world records that capture those special moments like building the biggest sand castle or having the most people rock-painting at the same time.
Another classic bucket list idea is participating in a mud run as a unit to complete an obstacle course – guaranteed excitement, laughter, and teamwork! Families can also find culture and adventure abroad, exploring exotic cities and tasting new cuisine hand-in-hand. Ultimately, what matters most is creating memories that will last forever, whatever bucket list dream you choose!
What are some bucket list ideas for kids?
Having a bucket list is a great way for kids to focus on things they can do or places they can explore. Whether it's a journey near or far, bucket list items should always encourage them to use their imaginations and step outside of their comfort zones. Aspirations can range from attending an amusement park to exploring new cultures around the world—whatever interests them!
Kids might also want to challenge themselves by facing fears Head over heels into a bucket list adventure, try skydiving, hiking up a mountain peak, racing in a go-karting tournament, or learning how to pilot an airplane. For those who prefer something more laid back, they could explore underwater wonders as they scuba dive in tropical waters. The possibilities are truly endless!
What are the best places to add to a bucket list?
There is no shortage of incredible places to add to a bucket list. From sprawling cities to the most remote locations on Earth, there are endless possibilities for adventure, exploration, and a dream vacation.
For those seeking culture, history, and art, European capitals like Rome, Paris, and London provide unforgettable experiences. Visitors can explore ancient ruins such as the Colosseum in Rome or the Acropolis in Athens. They can also take in works of art at the Louvre or Vatican City's Sistine Chapel. The vibrant nightlife and range of activities available throughout Europe make it an ideal destination for both family trips and romantic getaways.
Those who prefer nature's beauty may choose to traverse tropical islands off the coast of Southeast Asia or explore the deserts and canyons of Western U.S. states such as Arizona and Nevada. Adventure seekers will revel in thrilling activities like white water rafting through the Grand Canyon or snorkeling amid coral reefs near Bali.
A bucket list should not be limited by geography either — travelers could find themselves riding snowmobiles across frozen tundras in Lapland or ascending into higher altitudes with a trek through Patagonia's Torres del Paine National Park. Those looking for an even greater challenge may choose to climb Mount Kilimanjaro, the tallest freestanding mountain in the world located in Tanzania, Africa.
No matter what type of destinations are chosen for a bucket list, there is always something new and remarkable awaiting discovery around every corner — whether it's taking part in traditional celebrations like Holi Festival in India or witnessing majestic wildlife up close on African safaris — making each journey one that promises a lifetime of memories!