Staying at Hostels: A Guide for Beginners
Are you planning to stay in a hostel? Will you be alone?  Do you have some questions? Welcome to this blog, where we will answer the questions in your mind one by one. I must say that I am experienced in this matter. During my college years, I spent a summer in a hostel. I will shape this blog in light of all the bittersweet experiences I have gained.
First of all, if you have not had such an experience before, you should set aside your fears and prejudices. As in all areas of life, there are some difficulties in living in a hostel. But if you leave the negativities aside, you can spend your most enjoyable time in a hostel. Now let's dig deeper into what a hostel is, the pros and cons, and the possibilities. Welcome to hostel life!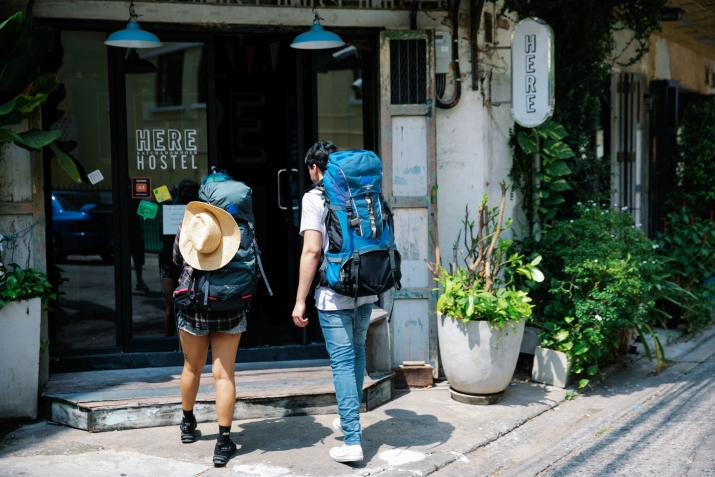 What Is a Hostel
Hostels are generally cheap accommodation for young people and budget travelers. You can think of hostel rooms as dormitories with bunk beds. Rooms are usually for 4-20 people. A bed is generally reserved instead of a room when staying in a hostel. For example, I was sharing my room with an Argentinian woman going on a world tour. People from different places stay together in hostels.
Bathrooms and kitchens are common areas. You can have private bathrooms in the room or share them with other rooms. Usually, there are several showers and toilets. You can compare this usage style to dormitories. However, there are also hostels with private rooms and bathrooms. Hostels have developed and modernized over the years.
Hostels are places where privacy and personal space are scarce. They may not be suitable for luxury lovers either. However, you can be sure that they are pretty comfortable. It is cheaper than other accommodation options. Although it is generally thought to be preferred by young people, you can meet people of all ages. It is a great option to meet different cultures and make new friends.
Let's take a closer look at living in a hostel that makes a difference with its style.
Pros and Cons of Staying at a Hostel
Budget-Friendly
Hostels are much cheaper than many accommodation options, hotels, or Airbnb. Although it differs depending on your country, it is usually the most suitable alternative. Because you rent a bed instead of a room, hostels with more modern single rooms may be more expensive.
Safety
Hostels are safer than you think. People who do not stay in the hostel are generally forbidden to enter the hostel. There are also locked safes for valuables.
Social Activities
Especially hostels in Europe have various opportunities for socializing and partying. Events are held in the evenings in different concepts or directly affiliated with nightclubs.
Share a Room With Your Friends
If you are traveling with friends and going to stay with a large group, you can share the same dorm room. In this way, the problem of who will stay in which room is eliminated, and you can have more fun.
Availability All Over the World
You can find hostels on all continents except Antarctica. Although not very common in the Americas, there are many hostels in the European cities.
Free Breakfast
Many hostels include breakfast. Although the free breakfast option is perfect, I recommend you not expect much in terms of variety.
Communal Kitchen
Most hostels have an open kitchen. In this way, if you want to save money, you can cook your meal. You can even split the costs with other travelers who want to join the meal.
Opportunity To Meet Different Cultures
People of different nationalities frequent the hostels. They become open people who are willing to talk and share their experiences. In this way, you will meet other travelers and make good friends living in different parts of the world and get ideas for places you have not seen.
Free Walking Tours
Most hostels generally offer free walking tours. This is a great opportunity to explore the city while mingling with other travelers.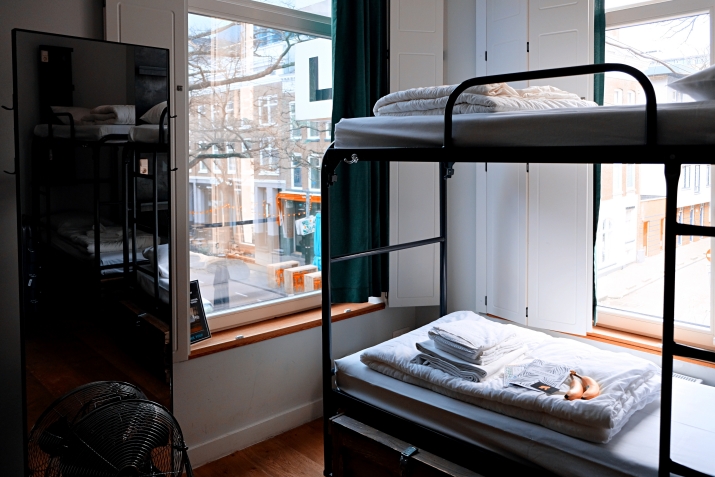 Lack of Personal Space
Since the dorm rooms are usually for 10-15 people, you will not have your own space. You may not be able to find a place for single or double rooms as there is a lot of demand.
Shared Bathroom Use
Bathrooms and toilets are usually one on each floor. Private bathrooms are available in very few hostels.
Working Hours
There is no 24-hour reception. Employees generally do not work at night. Therefore, you may have to solve any problem yourself at night.
Theft Risk
Although hostels are highly protected against danger from outside, the possibility of theft is high inside the hostel. Your belongings can be stolen by people or employees with whom you share a room.
Living With Strangers
Since the rooms in the hostel are open to public use, you may need to stay with people you do not know in your dorm room. This cannot be comforting for some people, especially in the beginning.
Old Buildings
Hostels are generally old buildings. For this reason, you may experience setbacks such as bad plumbing or the elevator not working.      
A Simple Interior Design
Hostels have cheap and simple furniture. Sometimes you can also stay in old furniture. One of the reasons why hostels are cheap is their simple decoration.
Difference Between a Hostel and a Hotel
The similarity between hotels and hostels is that they both offer accommodation. Other than that, they are entirely different. Hotels have private rooms and no extra activities for socializing. It is also quite expensive compared to hostels. Hostels, on the other hand, have crowded rooms.
Generally, travelers prefer hostels to meet different people. As a result, hostels provide opportunities to socialize and cheap accommodation. On the other hand, hotels are more suitable for spending your time individually with different types of accommodation and price options.
Hostel vs. Airbnb
Airbnb offers you a selection of homes in different styles and prices. If you want to be completely alone and spend time in home comfort, Airbnb is for you. On the other hand, hostels provide an environment for socializing and entertainment.
Who Stays in a Hostel?
Of course, anyone can stay! Some hostels have restrictions, though For example, some only accept guests between 18-25 years old or some don't accept over 40.
Hostels accept everyone, but the population is primarily young people under 35. They are especially accommodation for young and solo travelers. On the other hand, it is not preferred by the elderly and families with children because they usually need more space, and hostel rooms are not very comfortable.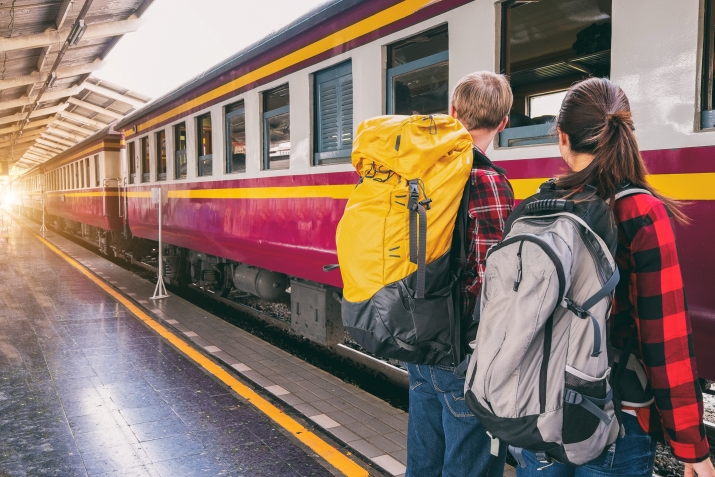 People who stay in hostels are generally open-minded, young travelers. In this way, you can meet many travelers like yourself. That's one of the best things about having fun while you're there. You can be friends with people who share the same lifestyle, and maybe these friendships will last forever.
Hostel Life: Are Hostels Clean?
Depends on the hostel. I recommend reading the comments while doing research. There are opinions that hostels are generally filthy. However, this varies according to the style of hostels and the understanding of the business. There are also hostels where fewer people stay and care about cleanliness.
Since there are common areas, people who come to the hostel are expected to pay attention to cleanliness. It can take time to wait for the hostel staff to clean up. Be sure to leave the common areas clean after using the hostel.

Amenities 
Hostels do not have televisions, personal toiletries, and towels, unlike hotels. You probably wouldn't even think of watching TV. Also, there is no tea or coffee maker in the rooms. It is generally available in the kitchen for everyone's use.
Many travelers may prefer to carry their toiletries and towels with them. Some hostels provide supplies like this but don't change towels every day. Sometimes they will give you a towel for a deposit when you enter the hostel. You can also get your money back when you leave. I think it's a logical solution instead of taking up space in the bag.
Of course, such facilities vary according to hostels. Maybe the hostel you will go to will meet such needs. I recommend you to pay attention to these while researching hostels.
Party Hostels
A party hostel is similar to any other hostel in that it offers dorm rooms, is inexpensive, and caters to a younger clientele. Party hostels, on the other hand, cater to travelers who want to enjoy a city's nightlife as well as its cultural and historical attractions. Party hostels cater to this by providing a variety of entertaining activities for their visitors.

A party hostel will usually have a bar or a pub built within it, and the hostel activities will usually focus on pub crawls or nightlife-based excursions. They're also great for meeting new people.


Tip: If you want a restful night's sleep, they're not the best option.
Types of Rooms
There are different types of rooms in hostels. The rooms are usually arranged to have a minimum of four people. There are also hostels with single, double, or triple rooms.
In hostels, rooms vary according to the number of people and are also divided according to gender. Some hostels have gender-neutral rooms, while others also have a male or female only dorm. You can find a suitable hostel according to your preferences.
Some hostels also offer private rooms but they can be as costly as a hotel room. If you want to stay in a private room, a hotel can be a much more reasonable choice.
How Much Do Hostels Cost?
While prices vary greatly, you may expect to pay between $10 and $40 per night for a hostel. Hostels vary in terms of the number of amenities, privileges, comfort levels, and location, so keep this in mind when booking.
Can You Live in a Hostel?
It depends on the style of hostels. Some hostels have a minimum or maximum length of stay. It would be better to discuss this situation with the hostel you want to stay in.
For example, I worked as a volunteer in a hostel for one month. In return, they provided my accommodation and meals for free. This is a style often preferred by young travelers. You can take a holiday and explore at an affordable price. If you are thinking of more extended stays, I recommend renting a house.
How To Choose a Hostel
First of all, if you are comfortable and looking for luxury accommodation, hostels will not be suitable for you. If you want to try it, there are many hostels of different styles. For example, your age can be a determining factor for the hostel you choose. I suggest you pay attention to hostels with an age limit.
If you are a big family with children, maybe it would be better to rent all the beds in the room. You will be together, and you will be more comfortable.
If you are a young traveler and looking for an environment where you can socialize, you can choose a hostel that hosts events and parties or is close to nightclubs.
As a result, when looking for a hostel, examine its location, room types, and facilities in detail. I think one of the most critical points is to read the comments! Reviews of people who have been there before will help you find the right hostel.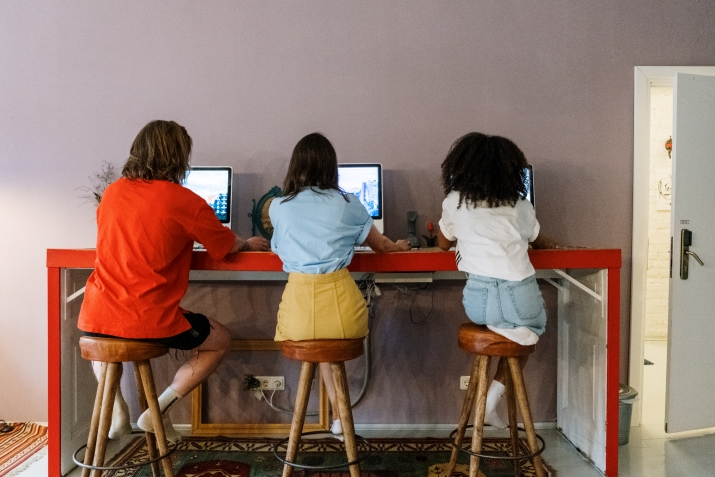 Hostel Booking Sites
There are a variety of hostel-specific booking platforms and websites available, which are a terrific resource for locating the best hostels.
Some of the most popular ones include:
Hostelworld
Hostelz.com
Booking.com
Hostelling International
Tip: Some hostels, especially the famous ones, have their own websites, where you can find better deals.
Tips for Staying at a Hostel
Read Reviews
The most important thing to consider when choosing a hostel is the reviews. No matter how well the business describes itself, reading the reviews of people who have stayed there before will show you the truth.
Get a Lock
It is essential for security to lock your belongings while staying at the hostel. It provides peace of mind when you leave your belongings at the hostel or shower. Also, keep your phone with you and do not leave it on charge when you are not present.
Prepare a Sleeping Kit
If you stay in a crowded room, you may have difficulty sleeping at night. An eye patch and earplugs will be the best to avoid being affected by sound and light.
Bring Your Own Toiletries
Most hostels do not provide towels, shower gel, and shampoo, unlike a hotel does. This is why you should definitely put a bath kit in your bag.
Be Mindful of Your Communication With People
Since you stay in hostels with other backpackers you don't know, it's essential to be compatible and communicate well. Even if you don't intend to be friends with your roommate, you will reduce your chances of having problems if you communicate respectfully.
Don't Hide Your Unhappiness
Contact the manager if you are not satisfied with your room, roommate, and hostel. No one can give you back a vacation you were unhappy with. Try to solve your problems; at least you will have tried.
The Bottom Line
There you have it. Hope this introduction to hostel life has been helpful. Hostels are a great accommodation option. They help you get out of your comfort zone and become a better traveler.
Do you like staying at hostels? Let us know.
FAQ
What is a hostel?
A hostel is a type of low-cost, short-term shared lodging where you can hire a bed, usually a bunk bed in a dormitory, as well as the use of a lounge and, in some cases, a kitchen. Rooms can be mixed or single-gender, and bathrooms are private or shared.
What's the difference between a hostel and a hotel?
The primary distinction between hostels and hotels is that hostels offer dormitory-style accommodations, whereas hotels offer private rooms with more privacy. In contrast to the solidarity of a hotel room, a hostel provides a sense of community.
Are hostels only for young people?
Hostels aren't just for youngsters. They are appropriate for persons of all ages but hostels are popular among boomers, elders, Gen Xers, and Millennials alike. But in general, people who stay in hostels are under the age of 30 and are solo traveller.
What is it like to stay in a hostel?
Hostels are typically less expensive and more basic. They'll have fewer amenities than hotels, which will help you save money. Hostels are ideal for those who do not require a high level of luxury. Don't be misled, though; hostels can be extremely comfy!
What does hostel life teach?
Hostel life teaches you to be tolerant of individuals who have different perspectives than you and to let go of things that irritate you. With such a large group of people together, there will always be some misunderstandings, especially with individuals from so many different places.
You will always be sharing space with others, whether you are in a room of four or twenty. You learn to let go of tight personal space boundaries and become more at ease with having others constantly around you, as well as becoming less self-conscious about doing things in front of others because.
How much are hostels?
Hostels vary in price, but most are between $10 and $60 per night. Several factors can influence this range, for example, hostels in the major Western European cities are often pricier than in Eastern European cities. If there are more beds in a room, the price becomes less.
Can I stay in hostels alone?
Yes, you can. You'll learn a lot about yourself, including what an amazing person you are to spend time with! However, just because you enjoy spending time alone doesn't mean you wouldn't enjoy doing some sightseeing, local food tasting, or outdoor adventuring with a new companion or two. Hostels are full of social, solo travelers looking to meet new people, making them ideal venues to meet people who will join you on your explorations around a new city if and when you decide you want company.
Can I stay in a private room in a hostel?
Yes, you can. If you're looking for more privacy, you can get a private room. While private rooms are available at most hostels, staying in a shared dorm is the greatest way to meet other travelers and stretch your trip budget. Also, private rooms are more expensive than dorms.
Can I eat in hostels?
Fortunately, hostels in Europe and the United States frequently offer shared kitchens. If you wish, you can prepare complete dinners there. The amount of work you can accomplish in a hostel kitchen varies greatly.
Is it good to stay in hostels?
Hostels offer more than simply a place to sleep; they allow you to meet new people, save money, and reduce your environmental footprint. Hosteling enhances your vacation experience while being cost-effective. All travelers should consider staying at a hostel.
Can you permanently live in a hostel?
The majority of hostels have time limits on how long you can stay. They're designed for short-term visits, and if you're using them as your primary residence, you may be forced to leave. Although hostels provide everything you need to survive, it is not recommended.
Can I stay in a hostel for a month?
Hostels with 30-day policies are available. However, most hostels allow you to stay for one to six months. Some are for short-term visits, while others are for longer periods.
Can couples stay in a hostel?
You certainly can! Many people believe that you must get a private room, but this is not the case. Staying in a shared hostel room as a couple can be a terrific way to meet new people while traveling and save money on hotel fees.
Obviously, hostels aren't always appropriate for couples, but they are great ways to save on money.