Are Hostels Safe? Myths and Tips About Hostel Life
What comes to your mind when your friend says "On our next trip, we should stay in a hostel! Anxiety? Fear? Been there, done that. People who have had terrible experiences in hostels used to terrify me too…Filthy rooms, drunk people, lost bags, and sleepless nights. It's normal to picture a hostel like this if you've never stayed in a hostel before.
Wherever you are in the world, people don't trust hostels. Especially women don't want to stay alone in a hostel room because they think they're not safe. However, many things have changed in recent years, and people finally realize that hostels aren't scary.
From backpackers to comfort lovers, many people now prefer hostels. In this article, we'll share the myths about hostels and give you tips about staying in a hostel.
Leave your fears and worries aside and get ready to experience hostel life!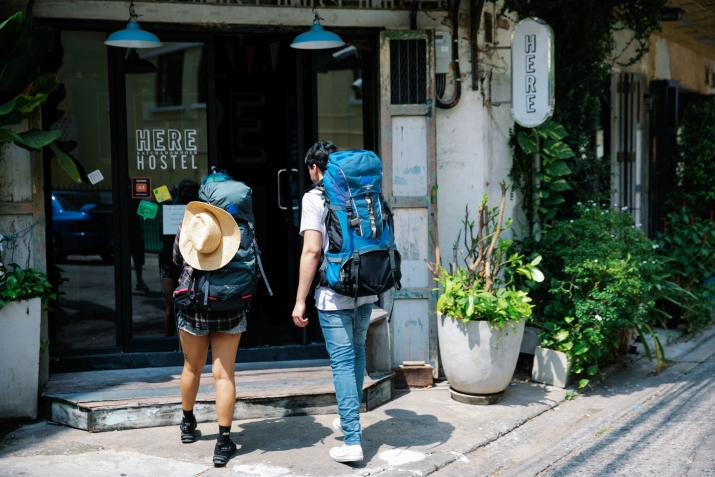 Are Hostels Safe?
Generally speaking, yes, hostels are safe. Contrary to the urban legends you've heard about dangerous hostels, we can't say all hostels are unsafe. But the reliability of hostels also varies according to the region, their managers, and the people who stay there.
Of course, there are certain things that you should pay attention to. Primarily, make a detailed research on the hostel you want to stay in before you go and read reviews of people who have stayed in that hostel. Thanks to the reviews, you can learn about the hostel managers, cleanliness, social environment, and more in the most reliable way.
Some hostels also have private rooms. It will be cheaper than hotel or Airbnb options, and a private room will be reliable. On the other hand, if you stay in shared rooms, you can also take precautions such as locking your belongings.
Before we proceed, note that nowhere is 100 percent safe, including your hometown. But with some precautions and using your common sense, you can ensure safety…
Myths About Hostels
Think about what you've heard so far about hostels. How nasty it was, how dangerous it was, or what happened to someone else's friend in the middle of the night…
Forget all the generalizations you've heard. Once considered "unreliable" hostels are one of the most preferred accommodation styles today.
As the awareness of hostels has increased, the negative urban legends spread by word of mouth have decreased. To clear your mind, let's look at the unreal things that cause hostels' bad reputations.
1. Only Drunk People and Students Stay in Hostels
No, it is wrong to say that all hostels have people partying. Of course, some hostels cater primarily to young people and organize parties for them to socialize. But some hostels appeal to different age groups and styles. At this point, the choice is yours. You can find a quieter or more social hostel according to your style.
Also, hostels are not just for students and teenagers. Frequent travelers, digital nomads, seasonal workers, and professionals prefer to stay in hostels today.
Some hostels also have private single or double rooms that are more suitable for visitors disturbed by noise.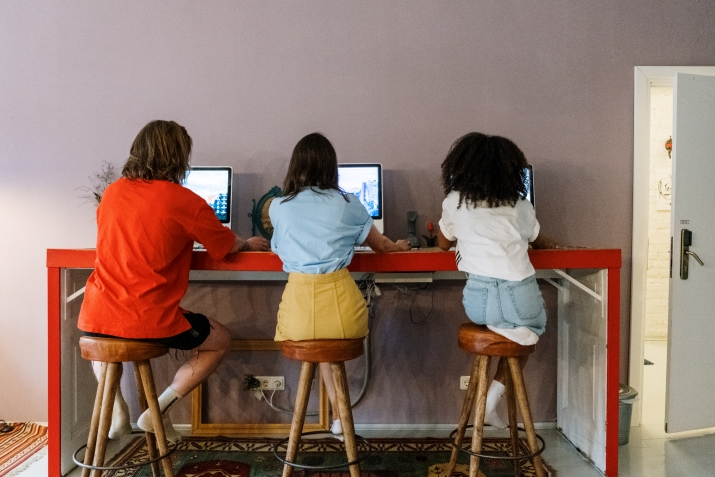 2. Hostels Are Untidy and Dirty
Absolutely wrong. With the increased social media and booking sites, cleaning has become a must. If visitors aren't satisfied with the hygiene, they leave their comments and this is how other travelers can be aware of the issue.
We can say that as the people have started to review the hostels, the competition also increased. Today, hostels, at least the popular ones, put a lot of focus on cleanliness. When you like a hostel, check out the photos and read the reviews. You can check out other hostels if you don't like them. This competition makes hostel owners, who do not want to lose customers, take care to be clean, tidy, and well-maintained.
3. Hostels Are Traditionally Furnished
Today this is no longer possible. There are so many hostels that one of their distinguishing features is their decoration. Rooms for 20 people with a bunk bed and a closet are now a thing of the past.
Now hostels are increasing the opportunities they offer in order to see more demand. For example, comfortable beds, WiFi, and hostel bars are essential. Some hostels provide laundry, kitchen, TV, and free breakfast options. There may even be a bar and a pool in good and luxurious hostels. 
Hostels aim to become more attractive by offering the comfort of home to travelers. Contrary to the classic decorations, you will love today's boutique hostels' attractive and tasteful style!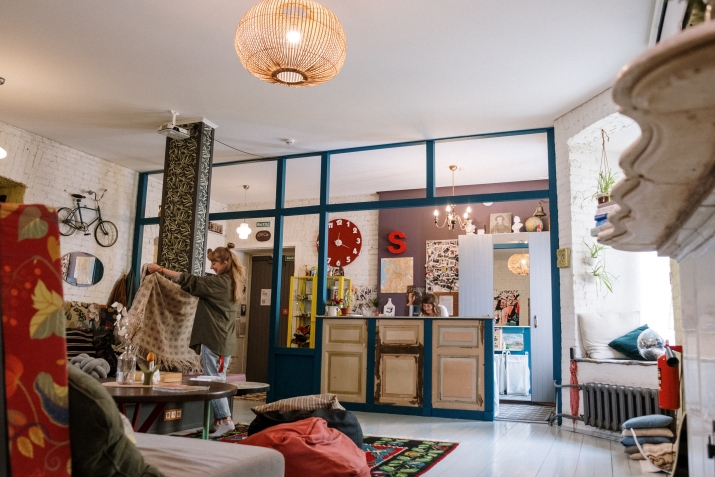 4. Hostels Are Far From the City Center
Another absolutely false myth is that hostels are in the middle of nowhere, far from the city. Contrary to what you see in the movies, almost all hostels are in central locations.
They are close to the public transport route and within walking distance of the bazaar. This way, you do not have to carry your bags for long hours. In fact, most hostels in Europe have better locations than famous hotel chains. 
5. Hostels Are Full of Marginal Types
It is a myth that has some truth. Hostels are usually preferred by people artists, yogis, hippies, and travelers. In general, such people are open to socialization and are friendly.
However, it would be unfair to say that only marginal people stay in hostels. As I've mentioned, digital nomads, professionals, or freelancers also prefer to stay in hostels.
Hostels are great places for meeting new people, making friends, and even lifelong friendships. Don't be prejudiced, and mingle with people. Being open to people and new experiences will save you many good memories.
Top Eight Tips for Staying Safe in Hostels
This part of the article will give you some important tips to help you stay safely in hostels.
When you stay in a hostel, you need to be prepared for some situations. If you are going to stay in a hostel for the first time, we have listed the eight most important points you should pay attention to. These tips will come in handy for a safe and comfortable stay!
#1
Do Your Research, Read Reviews, and Look at Photos
Before staying at a hostel:
Read the reviews of people who have stayed there before

Check the rating on Google Maps

Review the photos. Even if the photos shared by the hostel owner are insufficient, review the photos in the comments
Information and facilities provided by hostel owners can be misleading. On the other hand, reviews of people who have stayed at the hostel before will be the most reliable reviews for you. Visitors who write about every situation they dislike and are satisfied with are the best! Benefit from their experience.
#2
Choose the Right Location
It will make your job much easier to look at the location in advance and choose a hostel close to the city center. If your preferred hostel is in the city center, you can participate in social activities more easily. In addition, due to its location, a well-located hostel will be in a safer area.
Hostels a little outside the city center will be more affordable. However, finding transportation to a deserted area at night and wasting time on the way to entertainment centers can create difficulties for you. Plus, when you're trying to save money, you'll have to spend on transportation.
#3
Check Out the Room Options 
Many hostels have mixed dormitories or male/female-only rooms. You can choose which type of room you'll feel more comfortable in.
Nowadays, many hostels are only for women. In addition to crowded rooms for 10-20 people, there are also rooms with two, four, and six beds. If you want to stay alone or with a group, you should search for suitable hostels.
#4
Protect Yourself Against Germs
Actually, most hostels are pretty clean nowadays. As I've explained before, one of the most important things for businesses is cleanliness.
Although the hostel staff does their part, the people staying in the hostel often do not maintain a clean environment. Therefore, it is up to you to take care of your health.
Here are some things you can do to take care of your health:
Avoid extremely cheap hostels and choose hostels that care about cleanliness

Use sandals or slippers in communal showers

Before using the communal kitchen, clean the area where you will cook. Also, carry soap and cloth for the dishes
#5
Carry Padlocks With You
If you are considering staying in a hostel, padlocks are the best way to protect your belongings. You can get a few padlocks to lock your bags and your locker.
I hope you never have to deal with theft while staying at the hostel. However, we do know that there are occasional thefts in hostels. That's why you should lock your belongings while you sleep at night or when you leave your stuff at the hostel and go out. Locks will be a deterrent for thieves. We also recommend that you carry as few valuables as possible with you.
#6
Travel With a Group
Traveling alone is very enjoyable to gain experience and socialize. However, if you are going to experience staying in a hostel for the first time, you may want to consider traveling with your friends.
It will be safer for people who will experience traveling and staying in hostels for the first time to be with a group. You can also explore new places together and travel more confidently.
After gaining some experience, I also recommend staying alone in hostels. When you stay alone, you are more open to meeting new people and can enjoy the fun without depending on anyone.
#7
Chat With Hostel Staff and Locals
Generally, people avoid chatting with people they don't know. However, one of the most valuable tips we can give you is to chat with the locals.
Hostel staff and locals, like shopkeepers, will give you the most accurate recommendations. Note down the restaurants and activities they recommend. They are the ones who know the best and most affordable places in the region. If you want to travel like a tourist and avoid the expensive price policy applied to tourists, locals will be your best friend.
#8
Drink Responsibly
This totally depends on your preferences. However, no matter how much you like to drink, I advise you not to get drunk when staying at a hostel for the first time.
If you want to party, hang out with people you trust, and choose places where you can safely go to your room. Also, write down your room number and hostel address so you can easily reach your room. If you are too far from the hostel, I suggest you take a taxi. In short, if you are going to drink, create a safe space for yourself and make sure you are safe.
While drinking and partying, think about your health and safety, even if everything is great.
The Bottom Line: Are Hostels Safe?
People shy away from hostels because of bad experiences, misconceptions, and myths in the past. They think hostels are unsafe, dirty, and too far from the city center. But as we've tried to explain these are mostly wrong and prejudiced thoughts.
The past bad reputation of hostels has been shattered by the extensive use of social media and booking sites. Now people are reviewing hostels online, looking at their photos, and reading reviews from people who have stayed before. According to these evaluations, they can choose the right hostel for themselves.
In this article, we have tried to show you that hostels are safe places to stay. Of course, there will be problems everywhere, but we have seen that it is wrong to impose this on all hostels. 
We have also given some essential tips to consider when staying at the hostel. If you pay attention to these tips, you can minimize the problems that may occur while staying at the hostel. The community spirit, social atmosphere, and optionally having collective or private rooms make hostels attractive. Give them a try!