Slow Travel: A Guide for Digital Nomads
Has traveling turned into a passionate desire for everyone? I think yes!
But, when was the last time you came back from a holiday fully rested and fresh? In general, we all feel like we need another vacation to rest after travel. Pretty ironic, right? When we travel, we think that our soul and body will rest, but we don't even feel well on our way back.
At this point, I would like to introduce you slow travel. It is not only a travel style but also a mentality. Leave your must-see list aside and immerse yourself in the flow of slow travel.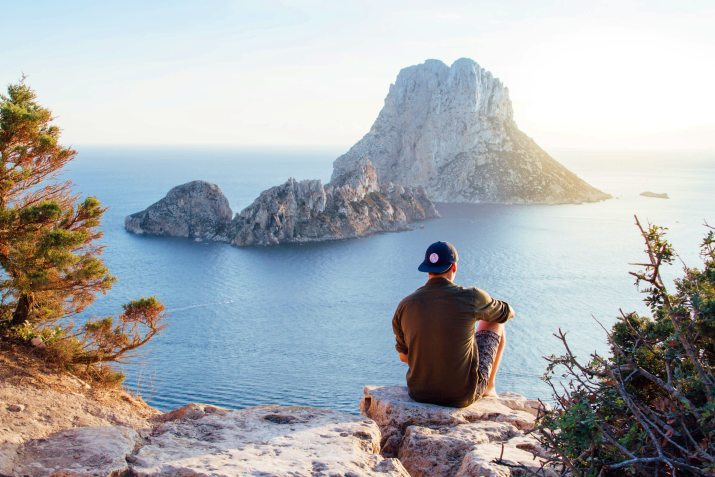 What Is Slow Travel?
Slow travel is a type of travel that means getting to know the area you are traveling to and connecting with the local people. It is to explore the local culture, music, food, and historical places in detail without being bound by time. Slow travel is thought to mean leaving an emotional mark on the traveler while leaving a sustainable impact on the local environment and the public.
The slow travel that emerged from the slow food movement in the 1980s aims to show local producers, farmers, artifacts, and traditions. They have been influential in different sectors by sharing the same views with the slow food movement. Slow travel has a different mindset for travelers than many tourists' to-do lists and posts to share. The important thing is to live like the locals, keep up with their daily life, and adapt to their tastes. So, it is quite different from resorts or boat tours.
The emphasis with slow travel is not to change the way you travel. What matters is the mindset. The quality and fun of travel are not about the abundance of sights or how fantastic they are. Experiences and intellectual culture, language, and food determine the quality of your travels.
Being spontaneously involved in the adventures that await you without a to-do list is part of the slow travel mindset. Participating in activities you do not do in your everyday life and following the advice of the locals you meet will give you different perspectives.
When you go to a city, it is almost impossible to do everything in a short time. Maybe you can see everything, but at the end of the day, all that is left is Instagram stories and fatigue. Instead, slow travel emphasizes the need to enjoy where you are going. Instead of visiting all the museums, you need to give yourself time to understand a work of art.
Slow travel is after an experience that will touch your soul. The important thing is not the places visited or the works seen. It is to be a part of the experience that will make you feel something—meeting new people and learning from them. Slow travel shows the way to be involved in an adventure that will expand the limits of your mind.
History of Slow Travel
Slow travel is an extension of the slow food movement that emerged in response to fast food. Slow travel began in the 1980s in Piedmont, Italy. In opposition to constructing a Mcdonald's in Rome, local food producers came together to try to draw attention to local farmers, chefs, and artisans.
The slow food movement that started in Italy, including slow travel, created today's slow movement term.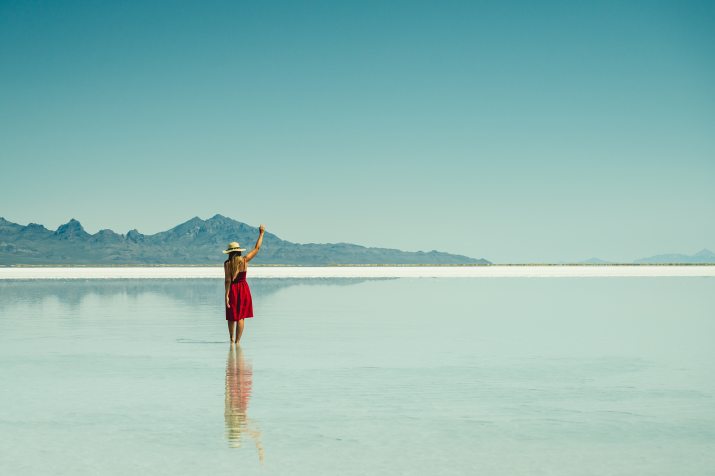 Pioneering slow travel, Europe offers a variety of slow travel activities such as camping, slow food tours, and glamping. We can say that Europe has become popular for slow travel and attracting worldwide attention.
Slow travel, which has been growing and popular since the 1980s, also benefits destinations. It is movement-sensitive to the environment, supports local producers, and develops the local area. With the contributions and demands of travelers, the share of slow travel in the tourism sector is increasing. 
How To Travel Slowly?
To start slow travel, you need to be open to changes in your travel style. As you experience slow travel, you will create your style. I can give you a few tips to have a unique travel experience at the beginning.
Take a Slow Walking Tour
Taking nature walks or riding a bike in a park is the first step to slow travel. It allows you to internalize the landscape and gain a natural perspective. When you look back, the path you have left behind gives a sense of accomplishment. Also, walking tours are a popular style of slow travel. You can learn about local foods, drinks, and cultures on tours between cities. Beyond traveling, you capture the details, which becomes a kind of education for you.
Don't Make a Must-see List
Another feature of slow travel is to let yourself go with the flow. Leave things to chance and don't plan every minute. Be open to offers and coincidences. Experience the path that travel has drawn for you. Stay close to the idea of ​​meeting new people and exploring new places.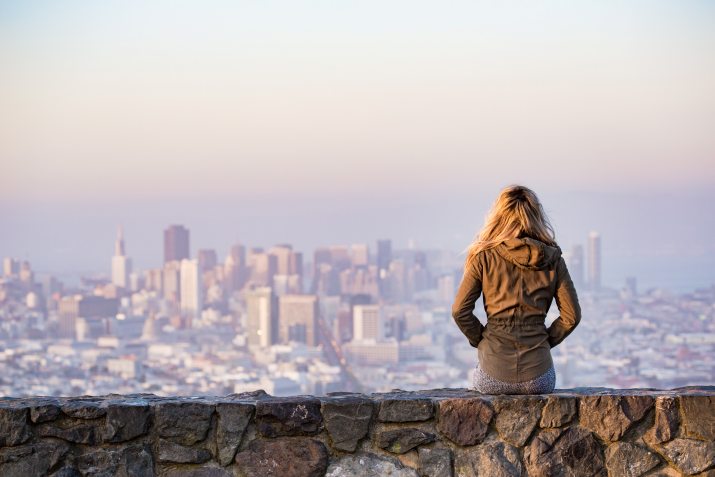 Live Like the Locals
Talk to locals wherever you are going. Find out about their favorite places and foods. Listen to the advice of locals instead of tourists. It is a fact that they know the city better than tourists. You will see that you get to know the city better when you act with them—the best way to discover cheap and good restaurants and hidden places.
Be Open to Growth
See slow travel as a chance to get to know the world's people up close and discover the different ones. Slow travel is a very convenient mode of travel to avoid the cliché. Instead of staying at a hotel, live with locals who will volunteer to host you. Of course, be careful, but don't stay away from new experiences because of anxiety.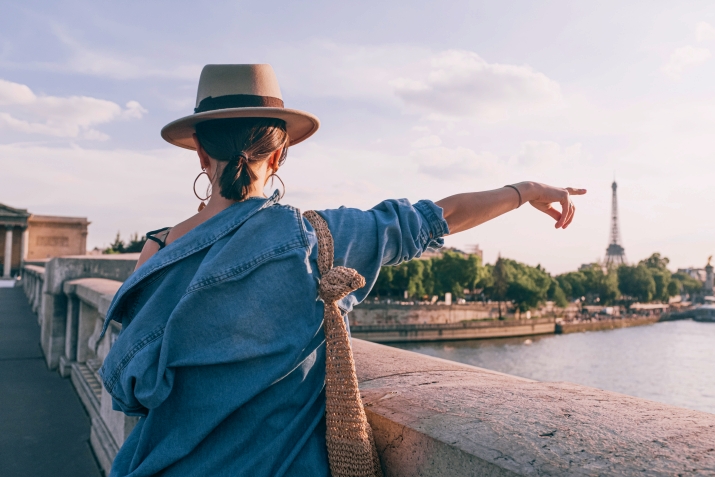 Experience Slow Travel at Home
You don't have to experience slow travel only in other places. After you become a part of this movement and understand its essence, you can apply it wherever you know. You can also travel slowly to places you have visited before or in your hometown. You can discover details you missed before and places that have existed for years. You have a new alternative to make new connections and get to know where you live from a different perspective.
Going beyond classic travel experiences may not suit everyone. You may want to stay in an all-inclusive hotel or have a photo taken in front of the Eiffel Tower. Unlike these, slow travel offers you the opportunity to get to know a place up close and get acquainted with the local culture. Thus, you need to change your mindset and be open to changes.
Benefits of Slow Travel
Slow travel has many benefits for travelers, destinations, and locals. Let's take a closer look at the benefits of slow travel for people and places.
Inexpensive Travel Style
Slow travel is cheaper than fast travel. Sometimes affordable restaurants and bars may not be available in your destinations. In cases where you have to eat from outside for every meal, your food will be quite expensive. But if you're traveling slowly and on long-term travel, you'll have the opportunity to cook your meals or share a meal with the locals. Also, your accommodation costs will significantly decrease if you stay with volunteer hosts.
No "Tourist Burnout"
"Tourist burnout" is a term travelers call when they finish their trip tired. Trying to see and experience everything in the region you visit in a short time is quite tiring. You can see any place you want, but you will have negative thoughts on the way back. On the other hand, in slow travel, you put aside this extraordinary fatigue. Instead of a list of places to see, you immerse yourself in the culture and the flow. 
Making Deep Connections and Living Like a Local
With slow travel, you can experience cultures, gain historical information and grow yourself. In fast travel, you have limited time, so you cannot learn many things. In slow travel, you have time to dine and talk to make deep connections with the locals. You can even learn the local language. To get to know the culture better, you can visit the places of worship and historical places of the region. You can spend time with the locals and get to know them better.
Minimum Stress Level
You don't have to keep up with a schedule when traveling slowly. You don't have to rush to keep up with reservations. As a slow traveler, you have ample time, and you can move freely. This gives you calmness and relaxation. You will experience a stress-free journey where you can enjoy every moment.
Getting Out of Your Comfort Zone
Slow travel is not scheduled. But, you need to be confident that things will work out in time. You may experience scary moments during the experience, and learning from them is important. You will have to leave behind the life order and habits you are accustomed to. You will need to adapt to cultural and linguistic differences. These actions, which are pretty difficult when viewed from afar, will give you a universal perspective. It will develop your ability to empathize as a slow traveler and get out of your comfort zone.
Best Destinations for Slow Travel
Destinations for slow travel do not have specific features. An exotic place, beach town, hiking route, or national park can be a slow travel destination. The important thing is to love the places you go to and enjoy the moment. It's about experiencing the places you go to like a local.
Still, there are some popular destinations for slow travel in different parts of the world. Let's get to know 10 different destinations.
Tulum, Mexico
Tulum has turned into a seaside town frequented by visitors in recent years. The formerly quiet town has been replaced by visitors who want to enjoy the local culture. You can still enjoy the beaches and Mayan ruins in Tulum, despite turning into a crowded and noisy tourist destination. Also, hotels on the beach can be somewhat crowded. Instead, Tulum's boutique hotels will be for you. You can reach this area, which is half an hour from the city center, by walking or renting a bicycle. A few nights will be enough to enjoy Tulum.
There are many activities to do, and you do not need to book days in advance.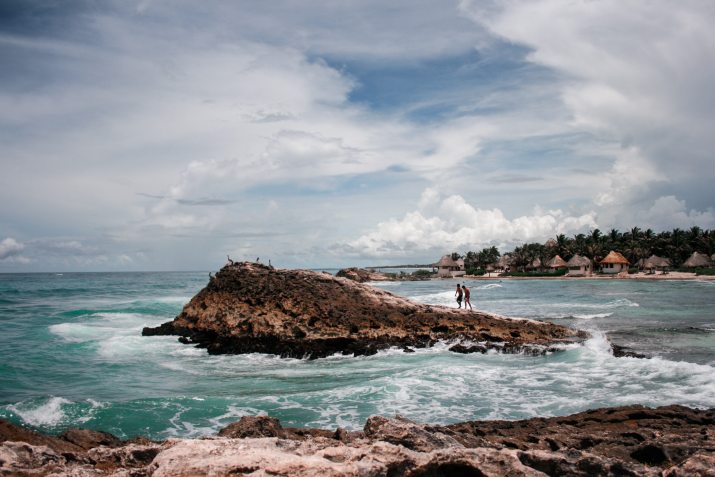 Isle of Skye, Scotland
The Isle of Skye, which has a cinematic look and soul, is also very popular in the film industry. You can enjoy the magnificent mountain scenery, which gives it more than the feeling in the movies. You can easily reach here from the Skye Bridge.
You can also take the ferry from Armadale Harbor, rent a car or take the bus or train from Inverness and Glasgow. Talisker Distillery is one of the famous centers of the region. You can take a pleasant stroll in these unspoiled parts of Scotland.
Matera, Italy
Until the 1980s, the almost deserted region of Southern Italy even entered a UNESCO World Heritage Site with the improvement investments of the Italian government. The popularization of the area by the visitors increased the investments.
If you want to live like locals in Matera, the first step is to stay in a cave house. These properties inside the cave offer an authentic way to enter the underground city.
Cappadocia, Turkey
Located in the Central Anatolian region of Turkey, the city is somewhat overshadowed by the coastal cities to the north and south. However, Cappadocia has a fantastic view and is home to countless caves, different geological features, and natural parks. If you're new to slow travel, you can visit Cappadocia as a start.
Most of the caves are used as hotels. You can also enjoy the view of Cappadocia with hot air balloon tours that start at sunrise.
Wanaka, New Zealand
A popular summer resort and ski resort, Wanaka makes a scenic offering for outdoor lovers. In addition, the region where strict rules are applied has thus remained undisturbed. Wanaka has historically been used as a hunting and fishing site. You can still do these activities.
Also, Wanaka has several activity centers, including Roys Peak, Treble Cone Ski Area, Puzzling World, and Skydive Wanaka. One of the things to consider when visiting Wanaka is to keep the carbon footprint to a minimum. For eco-friendly accommodation and a slow travel experience, Wanaka is one of the best choices.
Granada, Spain
It is a city with a high historical texture with the Alhambra Palace, Alcazaba Castle, and Granada Cathedral. Complementing the unique appearance of El Mirador de San Nicolas, the Sierra Nevada mountains are home to Europe's southernmost ski resort.
For accommodation, there are wonderful hostels, hotels, and apartments that you will find in the city. I would also recommend visiting the cities of Cordoba and Seville to get to know the North African heritage and the Andalusia region.
Vancouver Island, Canada
You can visit Vancouver Island in western Canada by plane or ferry from the Strait of Georgia. In addition to watching whales in the open sea, you can take a walk in Butchart Gardens and Beacon Hill Park.
You can see dinosaurs at the Royal BC Museum, which has an IMAX movie theater. You can experience different places such as historical castles and attractions such as Miniature World.
California, USA
Offering a relaxed experience in the Downtown district alongside the glitz and glamor of Hollywood, California is an amazing place to visit. Discovering street food in California, which has become the symbol of the American dream, has a distinct pleasure.
You can take a pleasant journey between San Francisco and San Diego. There are many places to explore, including the famous Golden Gate Bridge, Yosemite National Park, Disneyland, and Alcatraz Island.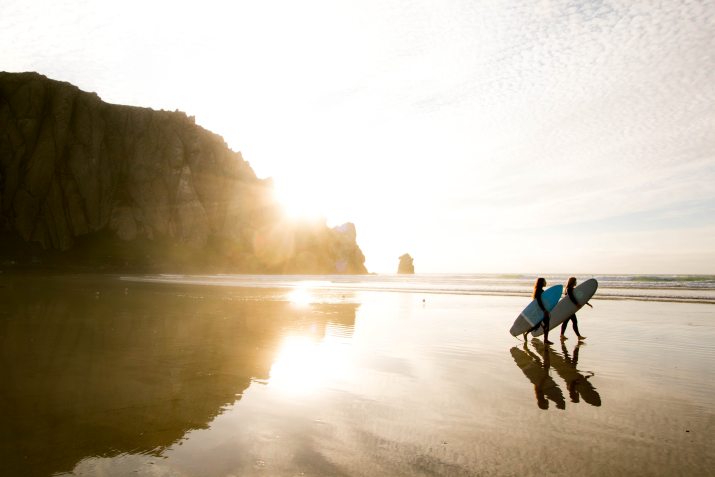 Sri Lanka
One of the most popular destinations for slow travel, Sri Lanka is full of cultural treasures as part of the Silk Road. Ruins and temples in the ancient Anuradhapura region offer a different travel experience with fascinating railways and hermitages integrated with nature.
Sri Lanka has different natural and human areas, such as Yala National Park, Sigiriya, Temple of the Tooth, and Galle Dutch Fort.
Kyoto, Japan
A destination that can be crowded for slow travel, Kyoto has an essential place as the cultural capital of Japan. There are traditional ryokan and onsen facilities and modern hotels and accommodation options for local living.
Also, there are delicious street foods that you should try while in Kyoto. Its favorite places in the city include Okochi Sanso Garden, Kurama-Dera Temple, Katsura Imperial Villa, and Arashiyama.
Slow Traveling: The Bottom Line
There you have it…An introduction to slow travel. It's a great concept for those who want to explore the country they travel to in-depth, meet local people, enjoy local life, and discover what it has to offer apart from tourist attractions.
Have you ever traveled slowly? How was it? Let us know…
Frequently Asked Questions About Slow Travel
What is slow travel?
Slow travel, a mentality issue beyond traveling, means connecting with the places you go and getting to know the place like a local. Unlike fast travel, it is a travel style that is not compressed into a specific program and does not include reservations. It supports getting to know the places you visit better, getting involved in the culture, learning the language, and meeting the locals.
It expects you to go with the flow without programming, adapt to the activities of the people you meet, and be open to different things. Instead of searching on Google, you can choose restaurants or places to visit based on locals' suggestions. In short, learning the texture and spirit of the place you are going to is essential.
How to slow travel?
Walks are the first way to learn to travel slowly. These slow walks, which require you to focus on the landscape and nature, will give you a particular perspective. Traveling without making a list of places to see or do is another feature of slow travel. No one expects you to be punctual; you can participate in activities as you wish and adapt to others.
Also, another part of slow travel is learning to live like the locals. The best way to get to know where you are is to communicate with the locals and adapt to their ideas. No one knows a region better than the locals. You should be open to growth. Instead of staying at a hotel, try visiting a volunteer host that opens up their home for you. It will contribute to the development of perspective. Finally, you don't have to travel far to travel slowly. Take a tour and look at where you have lived for years from a different window. You will encounter things you have never seen before.
Why should you slow travel?
When you come back from fast travel, sometimes you don't even realize how the trip went. You can squeeze a busy schedule into a short time and visit many places. When you return, only photos and fatigue remain. Slow travel, however, will change your perspective, improve your empathy skills, and allow you to get to know new cultures. Even if you don't see every place you go, you will know the spirit of the place. It allows you to connect with an artifact in a museum you visit. It helps you become friendly with the locals and form a deep bond. You will also come back rested, experienced new things, and open different doors in your mind.
What is sustainable traveling?
Sustainable tourism considers the needs of the local people, the region, and the visitors and pays attention to its social, economic, and environmental effects. It covers all the activities made for the revival, demand, and protection of the economy of the regions. 
What is Slow Food tourism?
Slow Food is a movement that emerged in Italy in the 1980s against fast food. Food producers in Rome started bringing local chefs, dishes, and farmers to the fore. In addition to the cooks, local farmers, produce, butchers, shepherds and bakers also come to the fore with Slow Food tourism. In other words, each factor that makes up the region's food culture is emphasized. Slow Food tourism, which started this way, also revealed slow travel tourism.
Is slow traveling for everyone?
To be honest, solo traveling may not be for everyone. If you're a traveler who wants to explore everything in the country you're visiting in a short period, you might think that slow travel is boring for you. However, slow travel doesn't mean you will not do anything. You'll still visit attractions, explore the city, try local food, meet local people, and get a real taste of the place you're visiting.
Do I have to stick to one destination if I'm a slow traveler?
No, you don't. But to absorb and explore destinations in full, sticking to one or two places will be good. This way you can fully grasp the concept of slow travel and enjoy local life more.
Is it okay to see a tourist attraction if I'm traveling slowly?
You can of course see a tourist attraction on your slow travel, but slow traveling is more about avoiding tourist crowds and exploring local life instead. For example, you can visit a local market instead of visiting a tourist attraction if you want to give slow travel a go.
Is slow travel good for families with children?
In fact, slow traveling is a great concept for families. When you're traveling with your children, the most common issue is that they get tired easily. When you adapt to the slow travel concept, you'll be traveling slowly and have time to relax and rest without spending too much energy.
Is slow travel doable in every country?
It's true that some countries and cities require too much energy. But slow traveling can be adapted to every destination depending on your travel style.
Do slow travelers prefer small cities?
Not necessarily. Slow travelers can be comfortable in each city and keep their travel style as they wish.
How can I meet locals as a slow traveller?
One route to being a part of local communities is visiting local places. In these places, you can make acquaintances and get tips from them. Especially if you're speaking their language, they'll be happy to help.