Responsible Tourism: Definition, Benefits, and Examples
What is the first thing that comes to your mind when you hear "responsible tourism"? What meaning does this term, which we frequently hear today, imply?
As a part of development and change, responsible tourism takes decisive steps to create a better environment and responsible tourists. You may not have apparent information about this issue yet. Still, it's good to have an introduction to responsible tourism's scope and purpose, from travel agents to travelers and attractions.
It's time to understand the value of responsible tourism for a sustainable and green life: Increasingly eco-friendly tourism businesses, hotels, destinations, and more. Let's take a closer look at the components of responsible tourism.
What Is Responsible Tourism?
The tourism sector is a significant force that contributes to the development of the economy and employment worldwide. States are now turning to tourism to achieve economic growth. As the tourism sector develops, it becomes easily accessible to everyone.
The decrease in travel costs and the development of the transportation sector also make it possible to travel to even the most extreme points of the world. In addition, after people have started to use social media actively, "influence" has increased as much. Social media channels such as Instagram and TikTok strongly encourage people to travel. People from all over the world visit destinations, and they significantly impact the environment.
Essentially, responsible tourism pushes tourists and businesses to exhibit their actions within the framework of responsible behavior. The purpose of responsible tourism can be defined as minimizing the negative effects of travel and directing them in a positive direction. It includes striving to prevent overcrowding, damage to nature, and increased harmful social interaction.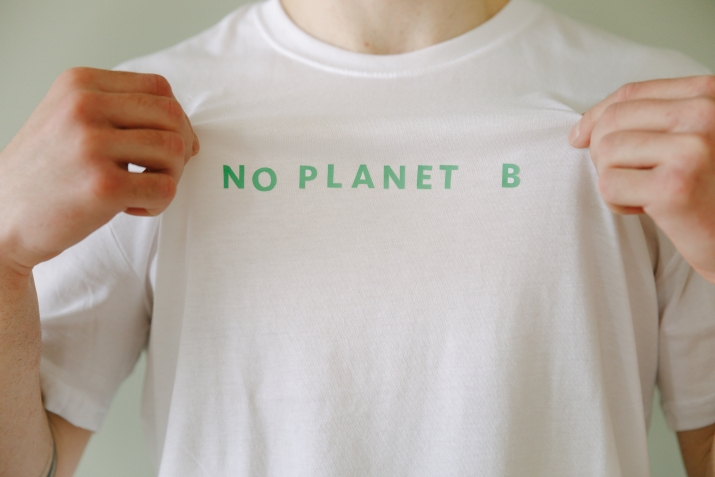 Difference Between Responsible Tourism and Sustainable Tourism
Responsible tourism has much in common with ecotourism, sustainable tourism, and ethical tourism. But it also has a different consciousness and is not the same as other forms of tourism that instill social consciousness. The terms responsible tourism and sustainable tourism are used interchangeably in common usage and are therefore misunderstood.
Sustainable tourism is divided into three main branches: society, environment, and economy. In addition, the World Tourism Organization (WTO) determines the scope of sustainable tourism and what it should do as follows:
Make optimal use of environmental resources that constitute a key element in tourism development, maintaining essential ecological processes and helping to conserve natural heritage and biodiversity.
Respect the socio-cultural authenticity of host communities, conserve their built and living cultural heritage and traditional values, and contribute to intercultural understanding and tolerance.
Ensure viable, long-term economic operations, providing socio-economic benefits to all stakeholders that are fairly distributed, including stable employment and income-earning opportunities and social services to host communities, and contributing to poverty alleviation.
Responsible tourism does not have such specified prerequisites, while the WTO determines what sustainable tourism should do. Responsible tourism is more about dealing with the sense of "responsibility" in its sincere form. In short, responsible tourism encompasses and implements the elements of sustainable tourism, but these are not conducted within the framework of specific rules and are based on individual responsibility.
Responsible tourism involves tourists and travelers beyond being spectators and making them a part of it. It allows tourists and travelers to connect with indigenous communities. Responsible tourism encourages tourists to respect local traditions and protect natural and cultural heritage.
The Growth of Responsible Tourism
The concept of responsible tourism, which has become more popular today, goes back much further. One of the critical debates of the 1980s was the scope and vision of responsible tourism. Subsequently, responsible tourism has gained a rapidly developing place in sustainable tourism.
The concept of responsible tourism, which has been on the agenda for many years, emphasizes the importance of nature and social resources in the tourism sector. Over the last decade, it has become a matter of responsibility, embraced by tourists, travelers, and industry subjects.
According to recent studies, most tourists support responsible tourism and want more sustainable tourism in the future. Tourism companies and other sector members think that environmental awareness will become more active in the future. We can say that the awareness of responsibility increases because increasing natural disasters, like forest fires, show frightening scenarios about the future.
Why Is Responsible Tourism Important?
The tourism industry continues to overgrow as it is the largest industry in the world. Of course, this rapid growth also has many adverse effects. It leaves irreparable damage to nature, socio-economic elements, archaeological sites, and more. There is almost nowhere left in the world that has survived the growth of the tourism industry. Local economies and cultures, natural resources, and even indigenous populations are adversely affected by the development of the tourism sector.
With the integration of a sense of responsibility, the tourism industry has had a chance to compensate for these damages. Responsible tourism does its best to minimize the damage caused by the industry. It includes tourists and travelers in the sense of responsibility to reduce litter, crime increases, and erosion while preserving cultures. As a result, we need to act responsibly if we want to protect and preserve the environment, natural heritage, wildlife, and more for the future. This is very important for building a future and sustainable life.
How Can We Become Responsible Tourists?
The best we can all do for the world is to take responsibility for our actions. Of course, we can never be fully responsible for the universe or the actions of other people. However, there are many actions we can take to protect society, nature, and the economy we live in.
Being responsible tourist enables us to protect the environment from the harmful effects of the developing tourism sector. Here are some key behaviors that can help you become an ethical tourist:
Don't be a part of unethical wildlife tourism
Experience slow travel
Don't litter
Do not buy animal souvenirs
Turn off unnecessary lights
Recycle
Avoid wasting water
Prefer environmentally friendly means of transportation
Do not use plastic
Shop at local markets
Support ecotourism
Respect local customs and traditions
Try to learn the local language
Try to keep economic leakage to a minimum
Don't take pictures of people without permission
Don't support sex tourism
Bargain fairly and honestly
Use the main roads
How Can the Tourism Industry Be More Responsible?
The critical points for sustainable tourism are the management and the planned work of each subject. Every stakeholder in the tourism industry, from taxi drivers to international businesses and the government, is responsible for delivering responsible tourism.
There are many examples of responsible behavior that must be followed for responsible tourism. Some of these behaviors are listed below to give you an idea:
Use and promote local products and services

Employ local staff

Involve the local community in the decision-making process

Support recycling

Prefer environmentally friendly products and services

Provide employee training and development opportunities

Collaborate with other industry stakeholders

Strengthen the understanding of corporate social responsibility
Examples of Responsible Tourism
Fashion for Good, Amsterdam
Let's start with an example of responsible tourism that includes the fashion industry: Fashion for Good. Fashion for Good, an Amsterdam-based foundation, aims to move the clothing industry to a circular economy rather than a fast fashion model.
Fast fashion, at the root of the clothing industry, creates an economic and environmental crisis that consumes resources, exploits workers, and drives people to buy constantly because of poor quality clothing.
Alongside this industry that is getting worse every day, Fashion for Good aims to bring together elements of the industry to implement sustainable innovations. Fashion for Good has created a platform that enables elements of the supply chain, researchers and inventors, to work together and do business with corporate brands. You can see the principles of Fashion for Good below:
Good Economy – thriving, circular and shared, benefiting all

Good Materials – Reusable and recyclable, healthy and safe

Good Water – Clean and accessible to all

Good Energy – Clean and renewable

Good Lives – Safe and fair working conditions and a dignified life
Fashion for Good as an Example of Responsible Tourism
Collaborating with the big brands of the industry, such as Adidas, Chanel, and Tommy Hilfiger, Fashion for Good puts forward its work with a visionary as well as bold purpose. It sets an example of responsible tourism by targeting consumers and cooperating with the sector's giants.
Its unique museum in the center of Amsterdam is the focus of visitors' attention. It also sheds light on the history of the fashion industry.
Fashion for Good reveals examples of a sustainable life with its interactive exhibitions. With the programs in which concrete steps are taken, and fashion habits are adjusted, people are shown how they can be a part of the future. It also offers visitors the opportunity to create sustainable t-shirts.
While creating its space, Fashion for Good has considered the sustainable and circular economy and designed the furniture. In addition to using recycled and second-hand carpets, walls, and printers, sunlight is often used to reduce electricity use.
An inspiring resource for responsible tourism, Fashion for Good introduces a new lifestyle to its visitors and enjoyable activity.
Gardens by the Bay, Singapore
One of the best examples of ecological sustainability, Gardens by the Bay, is an elaborate icon set in the middle of the city.
Opened in 2012, Gardens by the Bay was built to improve the quality of life for Singaporeans and tourists. For this purpose, it has created areas such as themed botanical gardens, 250 acres of tropical plants, greenhouse areas, water features, and closed forests by increasing Singapore's vegetation.
The most striking formation in the Gardens, which welcomes more than 50 million visitors, is the 18 tree-type sculptures varying between 25 and 50 meters in height and the neon light show surrounding the walking path. Gardens by the Bay has many more important functions beyond these shows.
Gardens by the Bay as an Example of Responsible Tourism
Gardens by the Bay is a good example of responsible tourism. It takes sustainability and responsibility seriously and sees it as its primary purpose. The whole complex is built from the ground up with the idea of ​​responsibility.
As an example of sustainability, Gardens feed on waste such as fallen branches, dry leaves, and bark from other trees inside and in the city. Clean electricity is generated from this horticultural waste. This advanced mechanism works just like a life cycle.
Gardens by the Bay includes many systems within the scope of responsible tourism. Another example is that Gardens often water themselves. It also bears the burden of Singapore's national water networks, thanks to clean water recycling.
In addition to the examples above, Gardens by the Bay has many more environmentally friendly applications. In addition to being a pioneer for responsible tourism, Gardens is also a source of inspiring principles and philosophies.
Botanical Gardens and Pyramids of Guimar, Tenerife
While the mystery of the Pyramids of Guimar has yet to be solved, the researchers' consensus is that it was a side project of clearing 19th-century farmland. But at this point, it would be unfair to say they are just pieces of rock that come together. The Pyramids of Guimar are an example of a great effort.
The 12-meter-tall Pyramids of Guimar are oriented towards the sun at the Summer and Winter solstices. Even if you want to see a double sunset, you can watch the extraordinary view from the top of the biggest pyramid. One after another, the sun setting behind the peaks offers a unique visual feast.
Although not the work of ancient civilizations, the Pyramids of Guimar shed light on Tenerife's history. The fact that Tenerife was not a popular destination for visitors and that they did not see cultural tourism as important seems to have started efforts to make the region attractive. Work was beginning significantly as the effects of the economic crisis seriously affected Tenerife's tourism. The starting point of these studies is sustainability!
Botanical Gardens and Pyramids of Guimar as an Example of Responsible Tourism
A large garden of endemic and native flora is found around the Pyramids of Guimar. For a long time, this area, which was seen as a pleasant garden for decorative and aesthetic purposes, will turn into an eco garden years later.
The Pyramids of Guimar and its surroundings have been transformed into a unique botanical collection and a responsible tourism site at the initiative of museum staff. Thanks to work carried out with the Department of Botany of La Laguna University, the area, which has become an eco garden, has expanded significantly.
Botanical Gardens is now an open-air botanical exhibition where you can find many examples of sustainability. One of Europe's best examples of responsible tourism, the Pyramids of Guimar also showcases and inspires nature's glorious return.
There are many distinctive routes around the garden, and they are home to rare symbolic plant species. The routes, where you can get to know the extensive flora and ethnographic history unique to Tenerife, attract visitors to the region. Volcanic Route, Cultural Route, and Poison Garden, which make it possible to see poisonous plants, and revitalize the area within the scope of responsible tourism.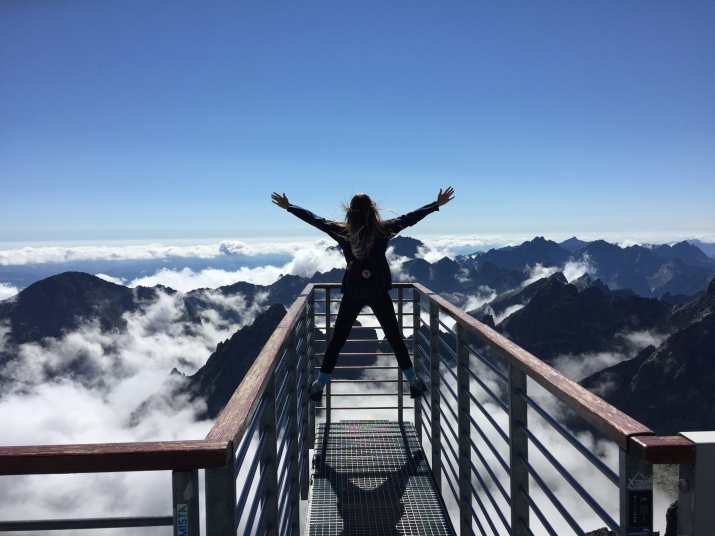 Conclusion
Responsible tourism is a tourism approach that has emerged especially in recent years for preserving, improving, and transferring nature, local cultures, and human relations to the future. In addition to the elements of the tourism sector, it also includes tourists and travelers and aims to develop a responsible behavior model.
Responsible tourism, which functions like other tourism understandings within the scope of sustainability and aims to sustain the socio-economy and the environment, does not operate within the framework of the rules. It is the product of a mentality formed entirely by responsible behavior, investments, and creations of the elements of the tourism sector.
In this article, we've discussed the scope, importance, and responsible tourism examples. If we want natural and cultural heritage, economic structure, and social life to be sustainable and transferred to the future, we should continue our lives as a part of responsible tourism.