Living on an Island and Best Islands To Live on
In the modern-day, many people are sick and tired of the hustle and bustle of living in urban areas. If you find yourself sick of this lifestyle too, then maybe moving to an island is on the agenda. Islands can be one of the best places for solo digital nomads. 
In this article, we'll be going over what the advantages and disadvantages of living out life on an island can be, as living on a tropical island can be quite a mixed bag in terms of lifestyle and needs to be effectively weighed up before committing to such a large lifestyle change.
This content includes: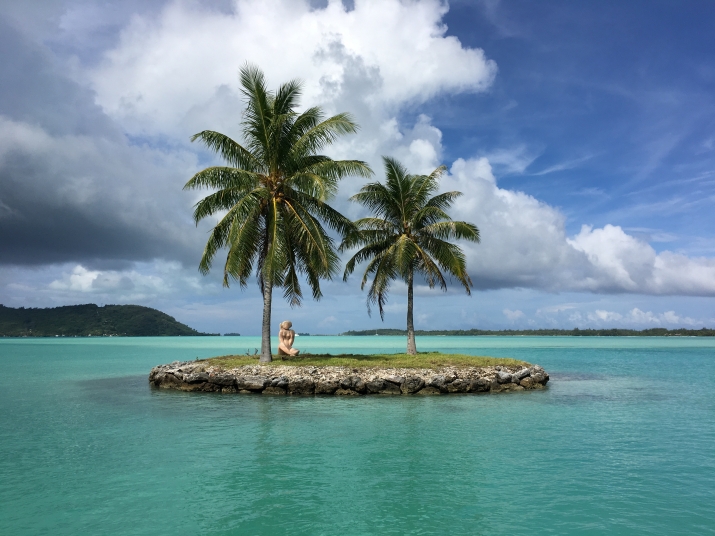 What Are the Advantages of Being on an Island
To start with, we'll be jumping straight into some of the most prevalent advantages of living on an island can be. So without any further delay, we'll get straight into some of the main pros of living this lifestyle in an island setting.

1. Being more connected to nature
2. A slower life
3. Better weather
4. Easy visas
1. Being More Connected to Nature
Life on an island's biggest benefit is being connected with nature. If you're living on a tropical island, you'll find there is most likely a multitude of fantastic beaches around, as well as this, there may also be beautiful natural scenery just sporadically laced around the island to take in. You may be working remotely, so picture the perfect balance of both work and tropical paradise. There is no better way to recharge between workspaces. 
2. Slowing Your Life Down 
When living in an urban area you may find that life never seems to have any downtime. It is a never-ending race to get things done. However, in life on an island, you'll find that your daily life will begin to appear slower than that of the urban city.
Having a slower-paced life will also help you remain focused and keep up to date with the more important daily tasks of your life. With the beautiful scenery, you'll also be spending less time online on your computer or mobile device, and that is always a plus in terms of taking in the great world around us, recentering ourselves, and appreciating the life we have been given. 
3. Fantastic Weather Conditions 
Most people from countries such as the UK know all too well the drab of the weather. Well, in your new tropical abode, say goodbye to that issue. Even in the winter, you'll find that the sun is still shining when taking in that island lifestyle. Warm and sunny weather is also of benefit to your work life as these conditions breed productivity and creativity. These are some of the advantages of islands.
With that being said, there are also tropical showers, which can be quite unpredictable but for the most part, you'll see the weather quality is much better!
4. Residence 
If you're a digital nomad, most tropical islands will offer you digital nomad visas. This is especially the case in the Caribbean islands. So long as you meet the necessary criteria you should have no problem gaining temporary residency to live out your daily life in a tropical paradise. This is a perfect workation opportunity.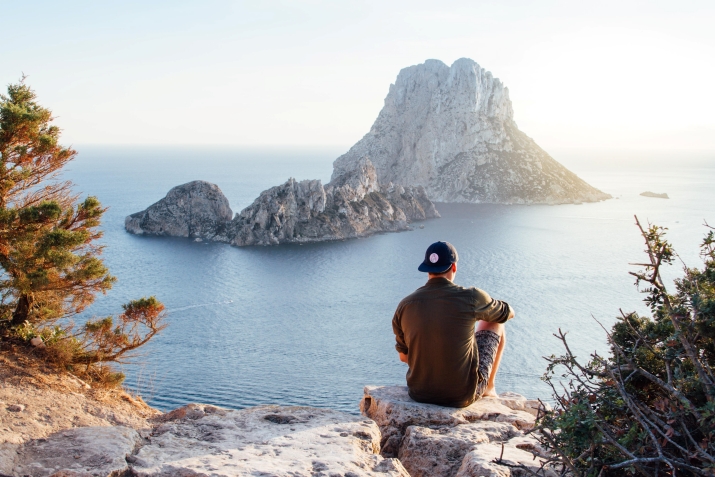 The Cons of Living on an Island 
Now that we've gone over some of the main pros of living that island lifestyle, what are the cons? Everything has a negative aspect to it, regardless of how good it may seem. Below we have gone through just some of the main negative aspects of island life.

1. High prices
2. Digital issues
3. Wildlife
 
1. Pricing
Living a life of luxury comes with a cost. Your daily life will most likely cost significantly more than the prices you were paying when living in your country of origin. As well as daily prices, rent is usually incredibly high also. So, ensure you have all the necessary knowledge you'll need before committing to moving to an island. 


2. Digital Issues 
This is a problem that is changing very quickly. However, it remains an issue as of now. When living on an island, you'd better be ready to experience a slower connection to the Wi-Fi, and just a generally poor signal all around. This is important to note as if you're a digital nomad you will most likely be relying on a consistent and stable internet connection to carry out your daily workload. 


3. Wildlife Interference 
Living on an island means living in the same space as insects and bugs. You'll find that many of the usual insects you're used to will be around in abundance, as well as some creatures you may have never even heard of.
Mosquitoes are notorious for being a problem on tropical islands. If you cannot handle insects and bugs, then maybe the island lifestyle isn't the one for you after all. 
4. Lacking in the Community Feel 
Most islands do lack a sense of community, and you'll probably find yourself feeling isolated at times. This is especially the case in the digital nomad community, of which they are few and far between on islands. There are some locations that will offer communities to digital nomads, but be realistic and acknowledge that if groups of people are what you're looking for, then living on an island will most likely not be the place to find them.

However, Bali is a tropical location that can offer all the benefits of daily island life, whilst also being one of the most popular locations on the planet for digital nomads. So, if you're planning on a move to Bali as your chosen destination, then your chances of having a digital nomad community to relate to just significantly increased!
Best Islands To Live on
Not sure which island is right for you? Here are four of the best islands to live on if you're a digital nomad, complete with everything from stunning beaches to active volcanoes. No matter what your ideal island lifestyle looks like, one of these destinations is sure to be perfect for you.
Best islands to live on:

1. Fiji
Fiji is one of the most popular islands for digital nomads, and it's not hard to see why. With its white sandy beaches, crystal clear waters, and friendly locals, Fiji is the epitome of a tropical paradise. What's more, there are plenty of coworking spaces and cafes dotted around the islands, making it easy to get work done even when you're surrounded by such stunning natural beauty.
If you're looking for an island with a more laid-back vibe, then Fiji is definitely worth considering. Just be warned that accommodation can be surprisingly expensive— although there are plenty of affordable options if you're willing to sacrifice some luxury.
2. Bali
Although Bali has become somewhat touristy in recent years, it's still one of the best islands for digital nomads thanks to its large expat community and abundance of coworking spaces. With its surf beaches and lush jungle interior, Bali offers something for everyone— whether you're looking to relax or stay active during your time on the island.
One downside of Bali is that it can be quite crowded, particularly in areas like Canggu and Ubud which are popular with tourists and digital nomads alike. However, if you venture off the beaten track a little bit there are still plenty of quiet beach towns and villages where you can escape the crowds.
3. Barbados
Barbados can be considered the best Caribbean island to live in. It was one of the first islands to introduce a new visa program for people who want to live on the island whilst also working remotely for a foreign corporation. The new Welcome Stamp enables participants and their family members to stay in Barbados for up to a year. To meet the criteria, you must be able to show an average yearly income of at least $50,000 from sources other than Barbados, or adequate funds to provide for yourself and any dependents. A single visa costs $2,000, while a family visa costs $3,000 per person.
4. Oahu
Looking for the best Hawaiian island to live on? Check out Oahu. Oahu has many neighborhoods, magnificent scenery, and well almost all of the facilities of a city in the mainland United States of America. The world-famous North Shore of Oahu, including its iconic surfing sports, in addition to Hanauma Bay, Diamond Head, military facilities, and the main campus of the University of Hawaii, are all located on the island.
Oahu has the single highest property prices of any island, and the real estate market is fiercely competitive. There are thousands of condominiums available for those attempting to enter the housing market, providing lower-cost housing choices. Oahu may be the island for you if you wish to enjoy paradise with all of the expected luxuries.
5. Santorini
Want to live like a celebrity? Then Santorini may be the island for you. This famous Greek island is popular with A-listers looking for somewhere romantic to escape the hustle and bustle of Hollywood—and it's not hard to see why. With its dramatic cliffside views and traditional whitewashed buildings, Santorini looks like something straight out of a postcard.
Of course, all that beauty comes at a price— both figuratively and literally. Santorini is one of the most expensive places to live in Greece, so it's not ideal if you're on a tight budget. However, if you can afford it then this Mediterranean idyll is definitely worth considering as your next home base.

6. Vanuatu
If finding somewhere affordable is your top priority, then Vanuatu may be the perfect destination for you. This archipelago nation in the South Pacific offers stunning white sand beaches and azure ocean waters— but at a fraction of the cost of somewhere like Fiji or Hawaii. The cheap cost of living also extends to accommodation; you can easily find apartments and houses for rent at very reasonable prices.
Vanuatu does have one potential downside: it's located quite far from major cities, which can make travel logistics difficult (and expensive). However, if you don't mind being based in a more remote location then Vanuatu should definitely be on your radar.
How To Live on an Island: Conclusion 
Overall living on an island, especially a tropical one, can come with a lot of positives to your daily life, but also a lot of negatives that can often go unmentioned. There truly is a lot to consider before committing to such a life-changing move abroad.

That being said, we hope this article has achieved its goal of giving you a more comprehensive insight into what daily island life may be like, warts and all, in hope that you can make a more leveled decision before upping and changing your life completely.