Camping in Europe
Have you dreamed of camping for years but could not make it happen? Now, it's the time! Camping in Europe is a delightful activity.
Of course, there are some tricks you should know before camping in Europe. Here is our article on camping in Europe!
Key Takeaways
Here, we'll mention some general points about camping in Europe. However, we would like you to note that fees and rules vary per country and campground. For this reason, make a detailed search about the camping area you'll go to.
If you're looking for places similar to campgrounds in the USA, you should consider France and Spain. The campgrounds are very similar to each other.
If your budget is limited, you can skip Germany. Camping places in Germany are very strict on prices. For this reason, it may not be suitable for big families.
On the other hand, if hygiene is your priority, check out the camping sites in Germany. Especially bathrooms at campsites in Germany are always spotless.
Campsites in Croatia can provide a resort experience because many campsites in Croatia have amenities such as restaurants, bars, and swimming pools.
In the UK and Ireland, places defined as campgrounds are often residents' farms or backyards. Those looking for a different experience can choose, it'll be nice to camp together with friendly people.
However, you shouldn't look for too much luxury in the bathrooms of campsites in Ireland and the UK.
Campsites in Norway are in nature and the scenery is beautiful. People are also very used to campers, so campers will not find it difficult. There are also many things to make life easier around the campsites.
However, camping is a very popular activity in Norway so if you go during the camping season the prices will be expensive.
Finding Campgrounds in Europe
In general, finding a place to camp in Europe is not a painstaking process. You can search for campsites online. There are many sites on the internet that advertise campgrounds. You can even visit the camps on these sites. You can also see the facilities at the place, and the average prices. 
Many of the campsites in Europe are open year-round. It doesn't change according to the season. When you head towards the Mediterranean side, almost all campsites are open year-round. From the sites that provide information about the campsites, you can also make your reservation, of course, after being sure that it's safe! Especially if you're going in a crowded season, it will be good for you to make your reservation before it's too late.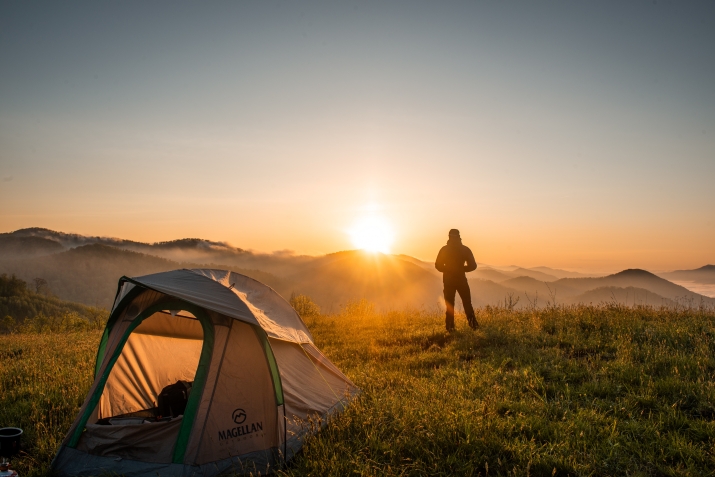 Pricing
It's possible to say something general about the prices of campsites in Europe. However, each facility offers separate facilities and prices vary accordingly. It's good to do good research before you go. Even when you go by making a reservation, in some cases, you may be asked to pay for tents, people, or vehicles when you go.
Be careful when searching the prices of the facility you're going to. Check the prices per person. Moreover, factor in the extra money you'll pay for things like your tent or car. If you're a caravan owner, there may be different situations. The fee may increase.
But in general, camping in Europe is not very expensive. This is one of the best parts of camping in Europe. Even if you cannot find the exact price information for some facilities, you'll find an average price. We can say that the average price is $20 per person per day.
The pricing system in Europe may seem a bit confusing initially, but after this article and some research, it'll get easier. For example, you know right now that you may have to pay extra for your car when you go. 
Facilities
Like the price issue, there are also differences from facility to facility. It differs slightly from North American campgrounds in this regard. For example, not every campsite in Europe allows tents. It may sound strange, but it's what it is. Some just allow a caravan, for example. Therefore, before you go, be sure to check whether the facility you're going to allows tents. 
Equipment
You can bring your gear or purchase it in Europe. Large European superstores sell tents, sleeping bags, and cook gear at lower prices than specialized hiking businesses. A light "three-season" sleeping bag with a shuttered sleeping pad is preferred by European travelers. You can begin without a stove and eating basic meals. If you prefer not to deal with equipment, look for a location that can set up a tent spot for you, sometimes known as a "turn-key camp."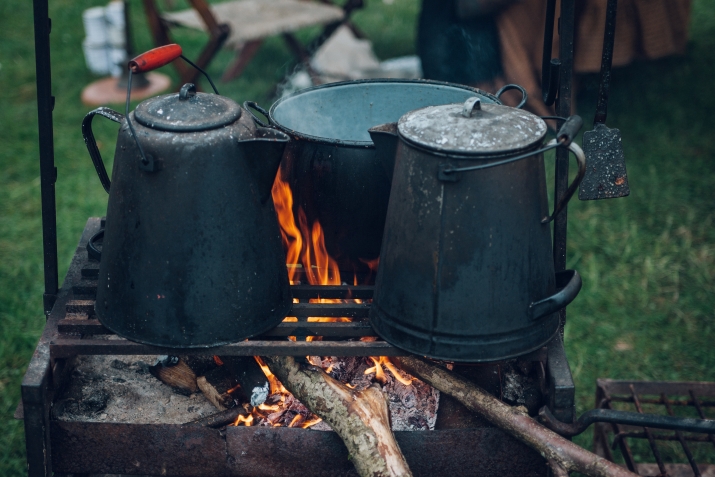 Le Clos du Lac, Provence, France
If you like fishing and swimming, this camping area with a wonderful view of the mountains is for you! It's located right on the edge of the Écrins National Park. When you come to this campground, you'll not be able to get enough of taking pictures. It's almost like painting… It's also a great place to take short walks and relax. Moreover, there are many walking areas around it. There are also many activities available at the campsite. For example, there's a volleyball court, a children's playground, and a botanical garden. Go out at night and watch the stars. 
D'Olde Kamp, Ansen, Netherlands
Who can say no to a great camp in the forest? This is not a very large area and is an ideal place for those seeking tranquility. Don't be fooled by the quietness because there are many amenities here. Coffee on tap, fire pits, free WiFi. And, that's not all, the hot pieces of bread on your order and the open-air pizza oven are amazing! All the facilities you can find in a rural place are available in this camping area. Moreover, one of the best parts of this place is being with the animals. You can feed them. There'll be lots of goats, donkeys, chickens, and rabbits around you. This place is great, especially for families with children. 
Camping de la Cascade, Coo, Belgium
Let's go a little further to the riverside. This campground is also not in a very large area but it's in such a wonderful place… In the forests and hills, it hosts a view of the river. It's like straight out of a postcard. Great for fishing and swimming. You can also take a walk in the quiet fields and relax. Vehicles aren't allowed in this area. After you get your belongings, you have to put your car at a certain distance. When you leave the campsite and walk a little further out, you'll be greeted by wonderful waterfalls. Of course, don't leave without drinking Belgian beer while you're in Belgium. There are many bars around.
Zur Mühle, Black Forest, Germany
A wonderful camping site in the forest, this time in Germany. Located among shady trees, this campground is a great place. This is a small space and ideal for relaxation. It's quite a peaceful place. There's not much noise and crowd around. On the other hand, if you want to do activities, many options are also available. You can go for a walk or ride a bike. We hope you'll be interested in rowing because it'll be so much fun here. When you get hungry, you can order ready-made fresh bread! In addition, there are many dining options in the facility in general, so you don't have to worry about cooking. 
Camping Mexico, Bregenz, Austria
A great campground by the lake. Ideal for cycling, hiking, and swimming. There's something special about this place. It's located on the border of Germany and Switzerland. You can get out of your tent and look at the other two countries! There's so much to see. You'll not be able to get enough of the view of the lake. Another activity you can do is to hop on one of the trains and tour the area. 
Tartaruga Camping, Zakynthos, Greece
Let's make our last suggestion for camping in Europe from the sea. This place is located on the beach. So, enjoy the beach and enjoy the camp together, what else can you ask for? It's a dreamy place, you can watch turtles and snorkel. The view is wonderful. Have a nice dinner with fish caught by local fishermen. Even sleeping in this camping area is enjoyable because the sound of cicadas will sound like a lullaby to you. 
Is Camping in Europe Safe?
Camping in Europe is generally safe. However, there are some things you should pay attention to, as there are when going camping all over the world, we'll mention them briefly. 
1. Check the Updates
Especially after the pandemic, many campgrounds had to close. This is because they don't fully comply with government rules. For this reason, some of the campsites that you intend to research and visit may be closed. Before you go, check to see if the campground will be open that season. 
2. Beware of Regional Restrictions
Before you go, check if you can go to that area so that your plans will continue. In some countries, this is not a problem at all, but some countries still don't accept tourists. For example, in some regions, only domestic tourists are allowed to camp and don't accept foreigners. In some areas, only campers from neighboring countries are allowed. 
3. Make Your Reservation Before You Go
We sometimes want to go our way and stop at a random place, find a comfortable site, etc. Unfortunately, this is not very safe. When you go without a booking, the probability of encountering a setback is very high. Many businesses require reservations anyway. You may also need to show your booking while crossing the border, so getting the booking done will make you safer.
4. Go Prepared
Many campgrounds have places such as shops and bars. However, this differs from region to region. It may not be everywhere. Therefore, if you're not sure that it's where you're going, it's better to go prepared. That means: have enough food with you, get a camping stove, and have cooking fuel. If you don't have a place to use in the vicinity, take enough glasses, cutlery, and plates for yourself when you go.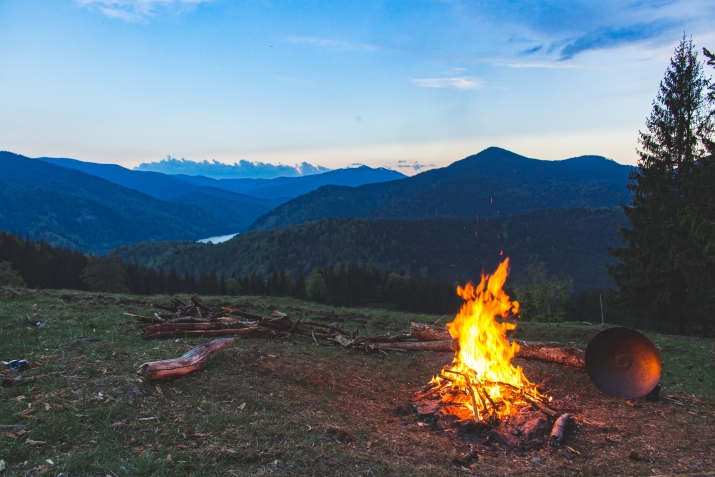 Wild Camping in Europe
If you've ever wondered if there are any wild camping sites in Europe, there are so many great ones. Moreover, some aren't just wild campgrounds, they're also home to some of the best hiking trails. So, if you want to have a real summer adventure and you've already decided to go camping in Europe, we would say consider the wild camping sites.
Don't forget to research the details, but the top five European countries with the best wild camping sites are:
Sweden

Scotland

France

Turkey

Latvia
Europe camping is fun. We hope this article has enlightened you enough about camping in Europe and brought out your inner camper! We are wondering where you'll camp.
Have a great holiday in advance!
Frequently Asked Questions about European Campgrounds
Can you camp anywhere in Europe?
You can do it almost anywhere, except for some restrictions. However, if you're looking for wild camping, it may be prohibited in many countries. You need to research this before you go.
Is it safe to camp in Europe's major cities?
It can easily be said that it's safe. Theft rates at campsites in Europe are extremely low. In general, after a while, everyone meets at the campsites and there'll be no problem. Many campers leave their camping equipment in their vans.
Where can I camp for free in Europe?
This is something that may vary by country and facility. Before you go, you should do your research accordingly. For example, in Norway, you can park and sleep on public roads at night. It's also free in Sweden.
Is Switzerland expensive for camping?
Switzerland has some great campgrounds, but unfortunately, most campgrounds in the country are a bit pricey.
How much does it cost to camp in Germany?
This depends on the campsite you're going to. Wild camping is also prohibited in Germany, so the fees can be a bit expensive. And, you'll also be fined if you don't follow certain rules.
Are you allowed to wild camp in Spain?
It is forbidden. But it has certain limits. For example, parking is free. But if you set up a tent where you park, maybe even open the windows when you park, it can be considered camping. You should be careful about this.
Is camping in Eastern Europe safe?
Camping is unquestionably less popular in Eastern Europe than it is in the West. As a result, finding a campsite in many nations might be difficult.
If you do discover a campsite, it may simply be someone's field that has been converted into a "campground." As a result, services and experiences can differ greatly.
Wild camping is generally free in Eastern Europe. Even if it isn't strictly legal, you'll seldom have any issues.
The eased laws for wild camping do not generally apply to national parks. You will be expected to pay to camp in approved locations in a national park. If you wish to backpack through the park and camp overnight, you may need to obtain a permit.