How To Plan a Road Trip: The Beginner's Guide
Have you ever gone on a road trip? Have you ever planned one? If yes, good for you. If not, don't worry because we've got you covered.
First things first. It is good planning that makes a road trip perfect. A spontaneous road trip can be as fun as it can be disappointing. Nobody wants a bad trip if you are not prepared and have limited time.
In this comprehensive guide, we'll discuss the points you should pay attention to when planning a road trip. There will be some useful resources and tips for planning. I recommend you take note of these tips, which will save you time and money, guide you to the best planning apps, and help you find the best venues.
We'll highlight everything you might need for a road trip. Once you have all the details, all you need to do will be to have fun.
Let's begin!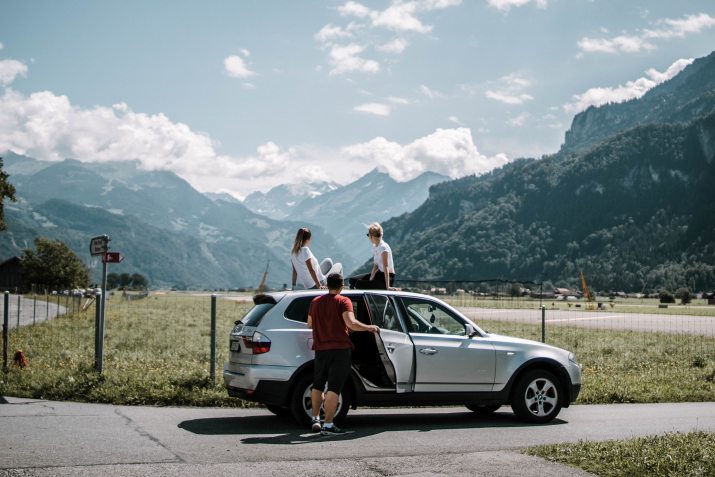 Tips To Plan a Road Trip
Outline the Road Trip
The first step in planning a road trip is to outline. You have to plan where you want to go, how much time you want to spend, and what you want to see. The better you plan your road trip, the more productive you can spend your time. Otherwise, from the first day of your trip, you may spend time thinking about what to do. 
Of course, you don't need to plan to the minute. Planning down to the smallest detail can cause you to miss spontaneous plans. The important thing is to draw a general route and decide what you need to have with you. The rest will take shape during the road trip.
#1
Choose a Travel Companion
Choosing who to travel with is very important. Whether a road trip goes well or not depends on your compatibility with the person who sits next to you. You can experience tension if one of you wants to see new things and the other wants to sunbathe, or if one wants to talk for hours on the road and the other wants to listen to music. For your road trip to go well, you'll need to adapt and go with the flow. You may not get along on the road, even with the person you love the most. A road trip should be enjoyed by the whole crew.
#2
Decide How Many Hours You Can Comfortably Drive
Before going on a road trip, you should decide how far you can drive. You may like to drive, but you may not be used to driving for hours. In this case, you can choose a route where you can take shorter and more frequent stops. It's also a good alternative to go on a road trip with two or three drivers. This way, you share the route, and no one gets too tired.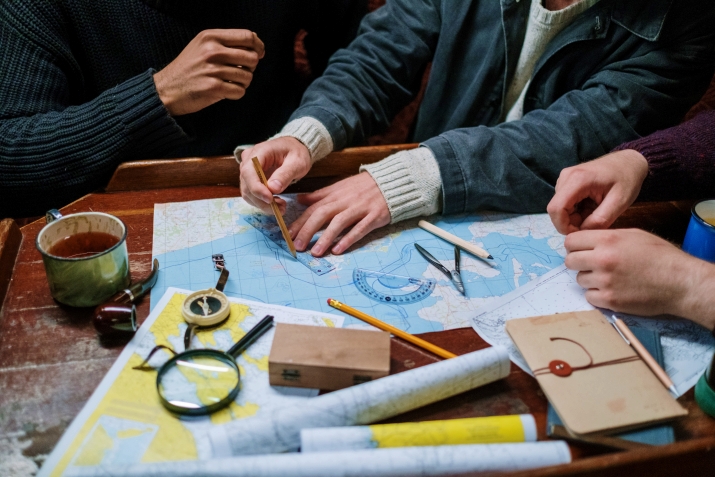 Plan the Road Trip Route
One of the first steps when planning a road trip is deciding which cities and countries to pass through. At this point, you can choose according to your tastes or get inspiration from Pinterest, Instagram, and travel blogs. You can also Google the popular tourist attractions in your destinations. This way you can find many options, from high-rated restaurants to the most recommended beaches.
#1
Choose Your Road Trip Destinations
If you have enough inspiration from Google and a few ideas have sparkled in your mind, let's determine the destinations you will go to. Many people know where to go before they go on a road trip. They even keep a list of places they want to see. If you have such a list, make sure it fits the people you are traveling with. You can sort by your interests if you haven't decided where to go. For example, if you want to enjoy nature, you can plan a trip to the national park.
#2
Decide on the Places You Want To See
After choosing the destinations, you must decide on the places you want to see. You can put the places that will be fun at the top of the list. If your companions add a few places, your list will be complete. You can also leave gaps for last-minute plans.
#3
Plan Where You'll Sleep on Your Road Trip
The most important part of a road trip is deciding where to spend the night. To avoid wasting time, you should make a good timing between the stops and choose the right place. Of course, you may want to leave the road trip open-ended. You can select where you will go to sleep on the road or when tired. However, that would be pretty risky. Consider the possibility of not being able to find a place, so book at least a few places.
#4
Plan Your Road Trip With Google Maps
Before going on a road trip, it is possible to draw the route from Google Maps, enter all the stops, and calculate the total distance and time. It also draws out potential routes between the points you will travel to. Of course, you should also allocate an estimated time for traffic and breaks. In this way, you'll get an average time for the road trip.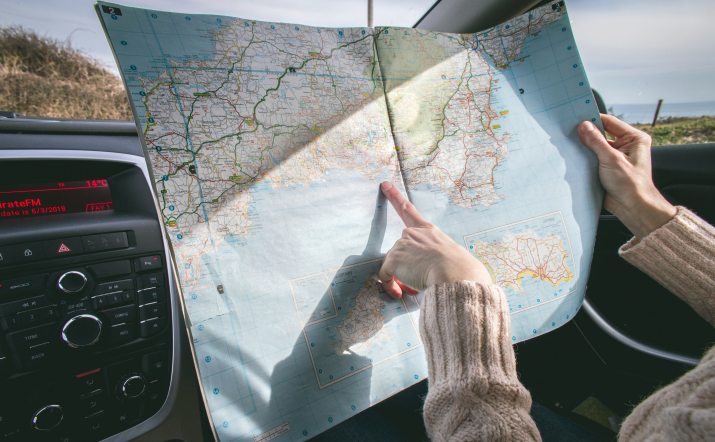 Create a Road Trip Budget
Some people want to splurge on a road trip, while others want to be frugal. Decide how much you want to spend on a road trip. Then calculate the average travel, accommodation, and meal costs. If you have a traveling companion, determine the costs of the places you will decide according to your shared tastes. Compare the average total price with your budget. Accordingly, you may have to waive some things or you can make adjustments in your budget.
#1
Make Early Reservations for the Road Trip
You should make some reservations to save money and deduct costs before the trip. You can start checking a few months in advance to catch the early booking discounts. In addition, you can use the installment option for early reservations to avoid being stuck financially. If you are flexible about dates, you can see the most suitable periods through reservation apps.
#2
Carry Some Cash
You should carry cash with you in any situation when you are on the road. Credit cards can now be used everywhere, but sometimes they may not work. You may need cash for tolls or small needs. Make sure you have some cash to stay on track.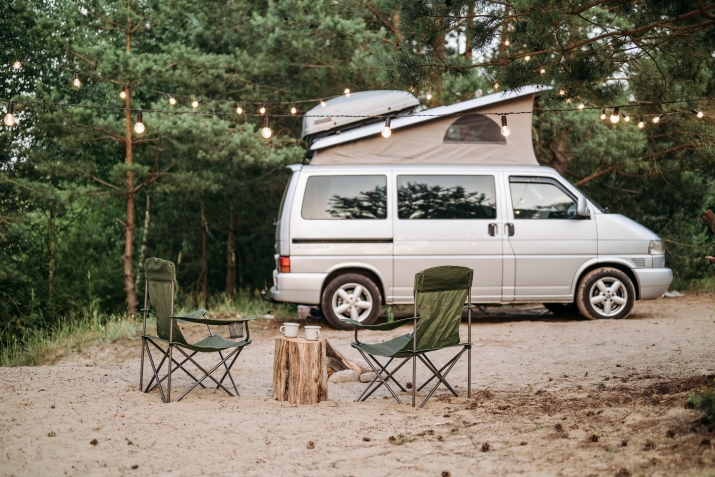 Complete the Packing List for a Road Trip
After you have determined your route and the accommodation, you can start packing your suitcase. What are the must-haves to take with you? How do you pack your things wisely? Let's go through the list of what you need step by step.
Essentials
In-car charger
Phone holder
Dashcam
AUX music cable
Roadside emergency kit
First aid kit
Spare dash
Flashlight
Documents
Passport
Driving license
Insurance
Vehicle registration documents
Spare key
#1
Get Organized Like a Pro
Don't want to deal with excess stuff on the road trip? Then you need to do your packaging wisely. After packing personal items according to their categories, you can put them in a large suitcase. It will be helpful to know what is where and find it easily. After preparing the suitcases, you should systematically place the baggage. You will need even the tiniest gaps in the trunk for everything to fit in for good road trip planning.
#2
Create a Basic Needs Package
It may not be easy to open suitcases during a road trip constantly. For this reason, you can put the items you will frequently need in a small bag and put them in an easily accessible place. You can also put anything you need in this bag in an emergency, such as:
Pajamas and some clothes

Charger

Toiletries

Hand wipes and hand sanitizers

Flashlight

Map
Take the Opportunities While Booking
So far, you have created your route, separated the items you need to take with you, and you have decided what you want to do. Now I will advise you about the reservations you need to make for the road trip. There are many important details, from accommodation to insurance transactions.
#1
Flight Reservation
I highly recommend checking Online Travel Agencies (OTA) and metasearch to find the most suitable flights if you need to fly somewhere to start your road trip. You can see prices on multiple airlines and OTAs based on the dates and destinations you're searching for. You can compare and get the most convenient flight for you. Kiwi, Skyscanner, and Kayak are some of the best flight booking sites you can use.
#2
Rental Car Reservation
If you are planning to travel to more than one country, you may consider renting a car instead of using your car.
Let's evaluate the pros and cons of using a rental car.
Pros of Using a Rental Car
It has location flexibility. Fly to any airport and pick up your car right there.
The total driving time is also reduced if you take a flight that shortens the distance on the route.
If you rent a new model vehicle, the risk of malfunction is also low.
You can rent a car suitable for the type of travel you want to make, such as an all-terrain vehicle.
You can deliver the vehicle to a different point from the point of delivery.
Cons of Using a Rental Car
You must make a reservation.
It costs more than using your own car.
#3
Road Services Club
You can join an association or a road services club at your destination. It's reassuring to know that if you're stranded, the battery is dead, or your car breaks down, there's someone who will come to help you. It is the safest method to avoid the stress that will occur in adverse situations and to save money.
#4
Accommodation
In terms of accommodation, using reservation sites is more economical than using agencies. There are different applications according to the type of accommodation. If you want to rent a house or apartment, Airbnb lists the most suitable options; you can use Hotels.com for hotel reservations and Hostelworld to find cheap hostels.
#5
Car Parks
There are various applications to not search for empty parking lots in the city for hours and to find a cheap parking lot.
JustPark

Parkopedia

Park Me Parking
Apart from these applications, I recommend you look at the local applications of the place you are going to.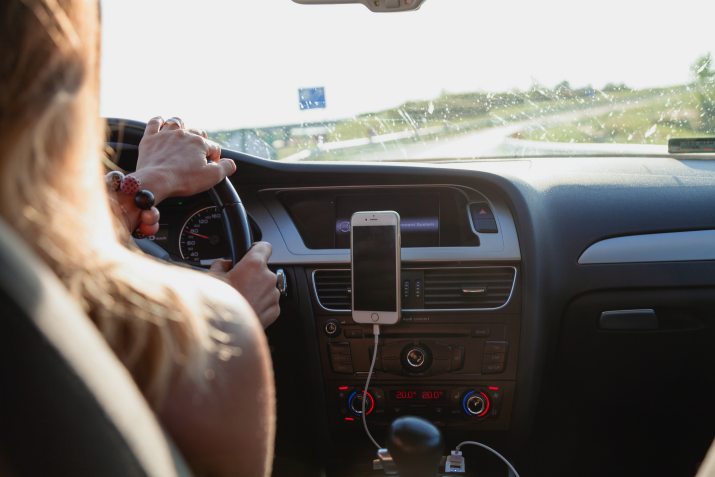 Best Tools and Apps for Road Trip Planning
Road Trip Inspiring Tools
An inspiring site for outdoor adventures, camping, and hiking.
For a road trip, you can use social media like a search engine powered by images that inspire every step of the way.
There are travel bloggers where you can draw inspiration for a road trip. You can read their blog and follow it if you want. They have a variety of blog posts, from national park excursions to a Pacific Northwest trip.
Tools for Planning Road Trip Route
An application where you can create your own map. You can create a route as well as categorize the places you add.
An application where you can create your route consisting of multiple stops. It has filtering options, free road trip creation, and the ability to print the route you make.
Roadtrippers, one of the most popular tools, creates the best route between your destinations. You can also see fun places, restaurants, or campsites on your route.
You can list road trip plans thanks to Google Docs. It can be used offline and saved instantly. You can easily access it from your phone or computer.
#1
Airbnb
You can find your private apartment with Airbnb, a popular rental site. With advanced filtering options, you can find accommodation according to your budget.
#2
Booking.com
Booking.com, one of the most advanced rental sites, offers hotel reservations, car and house rentals, and flight search services. With its filtering features, you can find options that appeal to every budget.
#3
Hotels.com
Hotels.com, one of the favorite hotel reservation sites, offers good princes along with a loyalty program.
#4
Hostelworld
It's one of the most advanced hostel search sites in the world.
#5
Couchsurfing
Application with volunteer hosts whose hosts are not allowed to charge. It offers economical accommodation options for travelers.
#6
Yelp
You can find places with the best reviews in the city, from restaurants to mechanics, on Yelp. Markets, malls, restaurants, the best nightlife venues, and more.
The Best Foods for a Road Trip
Eating healthy while on a road trip can seem complicated. You need to pay attention to your diet, so your body resistance and immunity do not decrease. Getting sick is also pretty easy while traveling. Fatty and sugary foods cause fatigue and are harmful. For this, you should eat healthily and keep your resistance high. In particular, you should drink water and consume fruits and vegetables. Let's take a look at my other suggestions for healthy eating on the road.
Get Healthy Snacks
You can have healthy snacks instead of consuming junk food during the road trip. Or you can prepare your snacks before you set off. In addition, fruits, nuts, protein bars, and vegetables such as cherry tomatoes and carrots are easy-to-eat healthy snacks.
Prefer Local Cafes and Bistros
Another suggestion is to choose local bars and cafes instead of fast-food chain restaurants. You can ask locals about their favorite restaurants. They know best where good food is. You can also contribute to local businesses rather than spending money on a chain restaurant. You also have many options where you can find healthy home-cooked meals.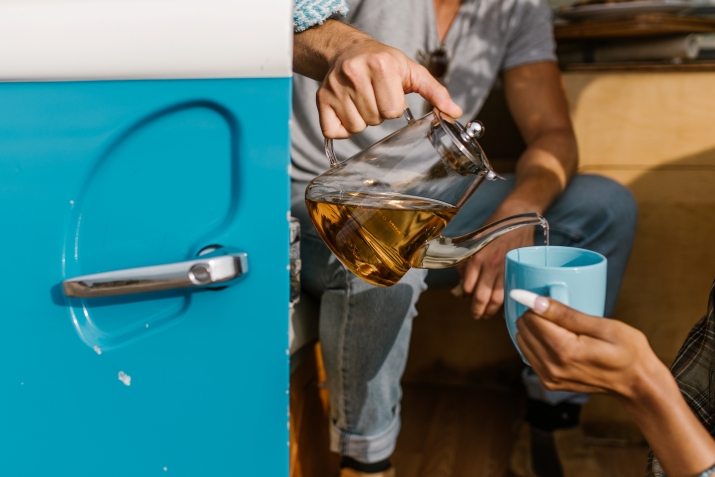 Things To Check Before the Road Trip
How about doing one last check before you go on a road trip? The preparation for the road trip is over, but let's make sure it's completely ready. Make a road trip checklist, and make sure you check everything out. If you're ready, let's start the list.
#1
Reservation Information
Download all the applications you use while making reservations on your phone. You can create a folder on your smartphone for easy access. Also, print your reservation information and put it in a safe place in the car which you can access even if you don't have internet.
#2
Vehicle Control for the Road Trip
For the preparation of the tool, you should make sure to check the entire list below.
Spare tire and changing tools

Vehicle water and oil

Tire pressure and condition

Washer and brake fluid

Coolant

Checking windshield wipers, air filters, and spark plugs

Vehicle cleaning

Working status of all lights and features in the vehicle

Spare key

Documentation of road trip insurance
#3
Individual Travel Insurance
Having travel insurance makes you feel safe during your road trip. Put your travel insurance documents in a safe place so you can quickly get help in any mishap.
#4
Car Documentation 
Car registration and ownership certificate

Car insurance documents

Copies of driver's license and registration
#5
Personal Documents and Visas
Visas

Passport

International driving permit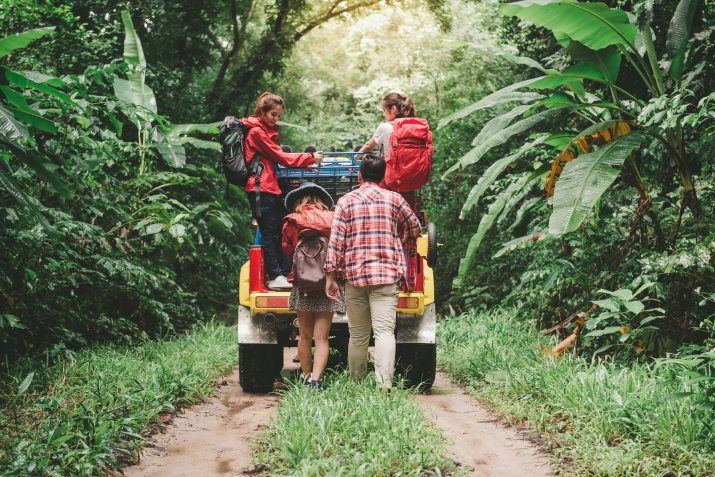 Road Trip Planning: The Bottom Line
There you have it. We've given you the basics to plan a good road trip journey. Hope this will give you what you need when you're planning road trips and starting traveling.
Have you ever taken road trips? Are you planning to? Let us know. Have fun on your next trip!
Frequently Asked Questions About Road Trip Planning
How do you plan a road trip cost?
First, set an average budget for yourself. Then, subtract the costs according to your accommodation and car choice and calculate according to the number of days. There is also an average price for food and beverage and extra expenses. Compare the average total cost with your budget. You may have to give up some places if your cost is high. You should have extra cash with you just in case.
How long should you drive each day on a road trip?
Most people should drive between 8-12 hours a day. You should also take a break 2-3 times during this time. If you are tired and sleep-deprived, I suggest you take shorter road trips. In addition, it will be more comfortable for you to drive more than one person on a road trip.
How do I create a road trip itinerary?
You can draw your map with Google My Maps. You can also plot your route by adding multiple stops from Google Maps. This way, the average time is calculated, and you can see alternative routes.
Can Google Maps plan a road trip?
Yes, you can plan the itinerary with Google Maps. You can see alternative routes if you add the stops you want to go to. You can also download your route without internet access, thanks to the offline use of Google Maps.
How do you budget gas for a road trip?
Calculate how many liters of gasoline you need based on the total kilometers of your journey. Then multiply this result by the current gasoline price. In this way, the average cost of gasoline will come out.
How often should you let your car rest on a road trip?
You should rest your car for at least 15 minutes every 2 hours. Also, you'd better not drive more than 8 hours daily to rest the car.
Is a 12-hour drive too long?
People should drive a maximum of 12 hours a day. More than 12 hours will be tiring and unhealthy for everyone.
Can I drive 1000 miles in a day?
While it is possible to drive 1000 miles a day, it is not healthy. That means you get around 16 hours without taking rest periods into account. However, for safe driving, a person should drive 12 hours daily.
Is there a free road trip planner?
You can use apps like Google Maps, Google My Maps, Rand McNally TripMaker, and Roadtrippers for free.
What is the best free route planner?
Google Maps is the most used route planner. It is also very easy to use with its advanced features and options.
Is there an app to plan a road trip?
Google Maps and Roadtrippers have apps for both Android and iOS. You can use them for your road trip maps.
How to plan a road trip with friends?
First, you can set your route, destinations, and places you want to see and share them with your friends. You can shape this plan according to their wishes. On the other hand, you can make the whole plan with your friends and add the places you have decided to the program. The important thing here is that everyone is compatible. Friends will probably argue when going on a trip because you can disagree anytime. So being constructive and compatible are things to follow when on vacation with someone.
How to plan a road trip across the US?
First, you have to decide what kind of road trip you want. Would you like a tour of Europe or an outdoor trip? At this point, you can browse Pinterest and travel blogs for inspiration. Then you have to decide on your destinations and draw the route. You can add many things to your list, from places you want to see to restaurants. You should create a budget and take cash with you. Then you can use the apps and tools to plan your road trip and make reservations. It would be best not to forget to have the car serviced and take your personal documents. After completing the to-do list, I recommend creating a checklist.