Virtual Mailbox: How It Works and Why You Should Use One
Today, remote work has been made permanent by many companies. Of course, this brought with it many benefits for employees. For example, many people no longer have to leave for work early in the morning. 
However, remote work has made staying connected more important. Although online tools are used more and more now, like Zoom, mailboxes have never lost their importance! 
In this article, we'll give you information about virtual mailboxes – or virtual business address – and discuss their importance and tools.
What Is a Virtual Mailbox?
A virtual mailbox is a special service. This special service allows you to use it as your permanent address to send mail or parcels, even when you're out of the country. In this way, you can use it as a physical mail address or a virtual mailbox.
Services usually include:
Online mail notification

Ability to view envelopes and packages online

Ability to open and scan the contents of your mail

Forwarding mails

Shred, discard or recycle mail

Storing and transporting packages

Check deposit service

Signature delivery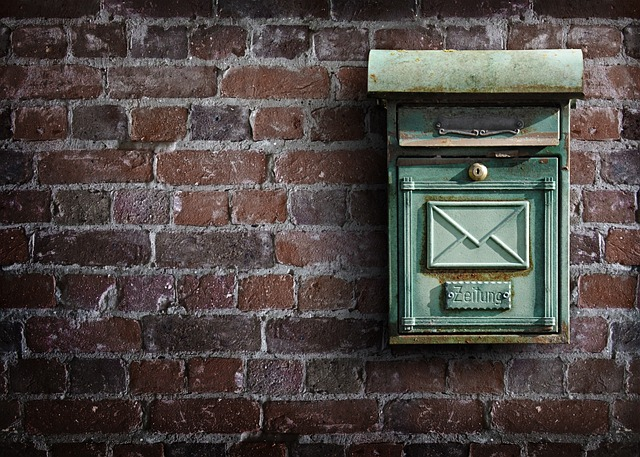 How Does a Virtual Mailbox Work?
As you know, everything changes and evolves every day. Therefore, it's not just about learning what a virtual mailbox is. If you have a question about how it works, we'll try to help you now. 
A virtual mailbox is especially ideal for remote workers. Let's put it this way, let's say you're going to Portugal as a digital nomad for a while, but you need to show a fixed postal address in the USA while you're there. At this point, a virtual mailbox helps you a lot. As a virtual mailbox owner, you can keep your home address in the USA, and stay in Portugal as a digital nomad for as long as you want. 
So, how does a virtual mailbox achieve this? It allows you to receive your postal mail no matter where you live. It does this by making your mail completely virtual. This provides many conveniences for you, such as eliminating the pile of paper in the first place. These applications scan your mail as soon as it arrives and presents it to you as a PDF. Moreover, there is no limit to doing this. It does this for everything from your legal documents to your daily mail. How the process works depends on which virtual mailbox application you're using. Therefore, we recommend that you review your plans thoroughly when purchasing. 
What Does a Virtual Mailbox Look Like?
How you access the virtual mailbox usually depends on your provider. However, overall it can be said to be easy. A virtual mailbox automatically eliminates the junk mail that comes to you, thus removing another burden from you. You'll see the ranking more easily. Also, many providers offer the option to shred incoming spam directly.
You log in when you enter your virtual mailbox. You'll see the contact information of those around you. You can choose what you want to share with your customers, friends, family, or colleagues. Your provider receives your mail, scans it, and sends it to you.
At this point, many people have questions about security. However, virtual mailboxes also have security measures. If you don't feel comfortable with it, you may prefer to get more detailed information from them.
Best Virtual Mailbox Services
Anytime Mailbox
Cost: Starting at $5.99 per month. 
Anytime Mailbox is one of the best international online mail services. It's a mailbox that offers scanning, recycling, and shredding services for your mail. Anytime Mailbox has over 1,200 addresses worldwide, including the USA, Africa, America, Asia, Europe, and the Middle East. 
Another advantage of this application is that it can be accessed from a smartphone. You can check postal mail online all the time. They have apps for both iOS and Android. 
All you have to do in Anytime Mailbox is to choose the level of service you want to receive and specify your address. It's also one of the cheapest mailboxes. You also have the option to receive your mail in person if you wish, because there are addresses that allow physical access.
Earth Class Mail
Cost: $69-179 per month
One of the best virtual mailboxes especially for online workers is Earth Class Mail. The reason for this is that its features are very advanced. It has centered mostly in the USA. 
It has much more advanced online software, features, and speed. However, you may have to pay extra for some of these services. 
This app may be a bit more expensive than the others, but its features are worth it. It can be considered if you have a sufficient budget. It'll make your work much easier, you can get the document you want and manage the check works. 
Moreover, it works with many plugins including Google services. 
Traveling Mailbox
Cost: $15-159 per month
There is a considerable gap in the price range, yes. But, the advantage is that you can choose the plan according to your needs. It includes five different plants. Thanks to this application, similar to other applications, there are basic envelope scanning, junk mail filtering, unlimited storage, and free mail shredding services. It's especially for those who are based in the USA.
Similar to Earth Class Mail, you may have to pay extra for some services here. For example, using check deposit services requires an extra payment. It can also happen if you exceed your monthly limits.
It works with apps like Evernote and Dropbox.
US Global Mail
Cost: $10-20 per month
This is one of the oldest virtual mailboxes. They have been working since 1998. You have the opportunity to choose the plan that suits your needs. Here, you can make monthly plans, or you can make long-term plans such as one or two years. They also have plans like an individual and family plans.
You also have the chance to try the app before signing up. There are 180-day trial packages. It's a good option to give this program a chance. You can store your e-mails free of charge for 180 days. Additional packages here are also quite affordable. For example, mail forwarding. 
Unfortunately, the only downside of this app is that they only have addresses in Texas. If it's not close to you, it may not be ideal for you. 
Post Scan Mail
Cost: $10-35 per month
Post Scan Mail is the last virtual mailbox we'll recommend to you in this list. With this app, you can virtually open, scan, forward, store or destroy your mail.
They offer unlimited shredding and recycling services. You don't have to pay extra for this feature, which is one of the biggest advantages of this app. 
Post Scan Mail is one of the virtual mailboxes that'll make your work extremely easy with all these features.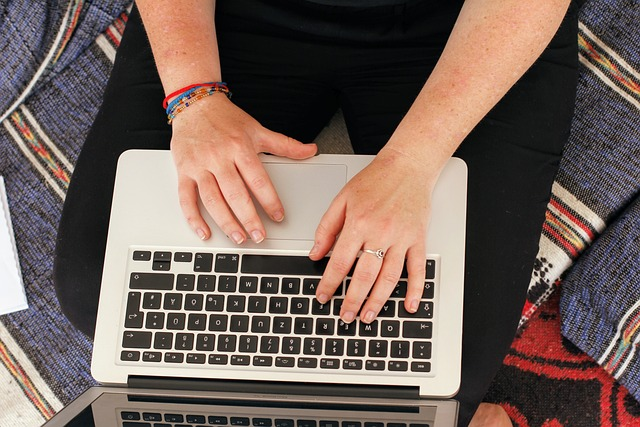 Who Should Consider a Virtual Mailbox?
So, should you use a virtual mailbox? If you belong to one of the following groups, you might consider using it:
Long-term travelers

: You don't have to think about your mail on that long trip you've been saving for a long time and finally taking off. A virtual mailbox is a perfect option for you. You can access all your mail with one click without bothering anyone.

Online businesses:

If you're a home office worker or have a virtual office, a virtual mailing address will save your life. Thanks to the virtual mailbox, your junk mail will be filtered and you'll save time very well. It'll be even better for you if you live in the big city. And, providing an anonymous mailbox will also be safe for you.

Digital nomads:

The number of digital nomads is increasing day by day. If you're one of them, the virtual mailbox will be one of the best things for you. You'll say that you've made the right decision.

RVers & Vanlifers: Those living in vans have extra difficulty in receving their mail. But, thanks to the virtual mailbox, you'll be able to get your mail wherever you're in the world.
Expats:

Virtual mailbox is ideal, especially for people who live in a foreign country and travel frequently for their job. A physical mailing address in the US is required for billing, voting, or tax purposes. A virtual mailbox will help you at this point.
How To Set Up Mail Forwarding
To get started with the virtual mail service provider, browse through the real street address in the US and internationally. You can preview what your future digital address will look like for each location. Then, choose a service plan that suits your needs, whether you are a business owner, a frequent traveler, or an expat. The provider offers plans tailored to each of these groups. There is no lengthy procedure to take advantage of the virtual mailbox service. All you have to do is fill out USPS Form 1589 and have it notarized.
Some of the applications we've listed above also offer notary certification. For example, if you're going to sign up for Earth Class Mail, they offer free notarized online activation. However, to benefit from sites that don't offer this service, you have to notarize yourself. 
If you're outside the USA, you can get an online notary service from places like NotaryCam for as little as $25. 
Where To Pick Up Your Mail?
So, after you set up your virtual mailbox, where will you be forwarding your mail? This is especially the question on the minds of people who live in a van or travel for long periods using virtual mailboxes. Here's the answer…
Hotels
Many hotels allow you to forward mail packages to them if you have a reservation there. For this system to be more secure, it's better to have a reservation at that hotel for at least a few days.
Coworking Spaces
Coworking spaces, one of the biggest friends of digital nomads, offers this opportunity to its members. However, it would be better if you become a member of that coworking space at least for a week or a month to make the system more reliable.
Local Post Offices
Some post offices in your country may allow this process.
FedEx, UPS, DHL
These popular shipping companies also accept delivery. However, you have to do this through their dedicated service. It would be good to communicate with them before making a deal. This way, they keep the package for you.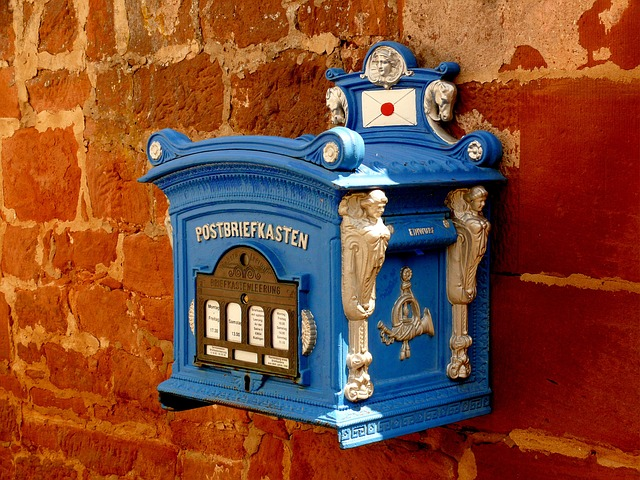 Virtual Mailbox Tips & Advice
It would be good to know some tips when using a virtual mailbox. Here are the tips we'll give you…
Sign up for paperless billing and online statements. You reduce the amount of physical mail. This is good for nature and saves you from clutter.
Many institutions require a physical mailing address and don't approve mailboxes. Therefore, when choosing the virtual mailbox application you'll use, make sure that it includes this plan.
When joining a virtual mailbox service, it's important to examine the plans well, for example, take into account the average mail volume you have.
This is good for taxes if you reside in a state with no income tax. In such a case, choose a virtual mailbox accordingly.
Are Virtual Mailboxes Safe?
Let's take a closer look at the security issue. First of all, have absolute peace of mind because most of them are safe to use if you work with a reputable virtual mailbox.
Companies that offer virtual mailbox services offer a physical address as well as a virtual address. On the other hand, some companies offer this. If you want to take more precautions about safety yourself, virtual mailboxes that offer this possibility may be better for you.
Are Virtual Mailboxes Legal?
Of course, to become a virtual mailbox user anyway, you have to go through some legal processes. You need to fill out USPS Form 1583 to set up your address. After that, your address is officially defined. Then, you can receive your mail legally wherever you're in the world. 
Conclusion
As you can see, you can rent a virtual mailbox service from $7 to $160 per month depending on your needs. 
These virtual mailbox services are both secure and offer unlimited advantages such as filtering, storage, and access to your mail wherever you're.
You have both a physical address and a virtual mailbox! Access is very easy. Your mailbox is just a phone or computer away…When the mail arrives, the virtual mail service provider scans the envelopes and uploads them to its system for tracking purposes. This allows the provider to keep track of your correspondence.
All in all, virtual mailboxes are something that makes things incredibly easy, especially for professionals working remotely. It's not only good for individuals but also for companies.
We hope that with this article we've helped you with a virtual mailbox. Now, is the time to review the options and choose the most suitable virtual mailbox option for you!