Traveling as a Couple: Tips To Remember
There is nothing like traveling to rejuvenate your heart and soul. And when you travel as a couple, it rejuvenates your relationship as well. After all, traveling as a couple is vastly different than traveling solo. You not only share the budget, but also the memories, experiences, and responsibilities. Overall, it is a deeply fulfilling experience that makes your bond stronger than ever. 
So, if you have been planning to travel together as a couple, you have come to the right place. Here are some ideas and advice on how you can see the world together. Let's get started!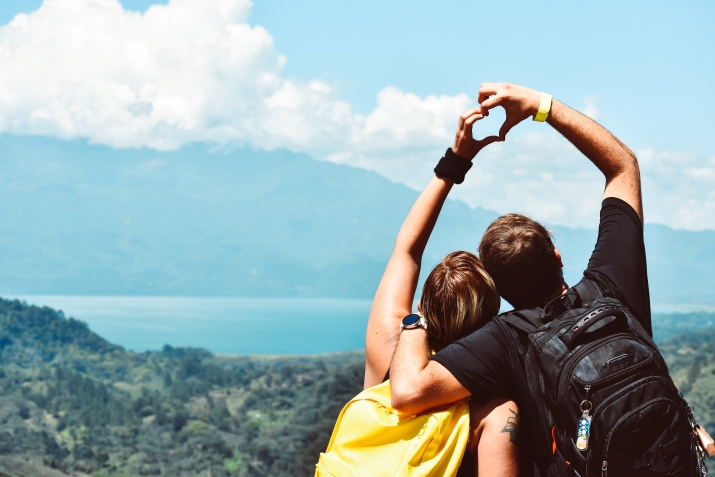 The Importance of Traveling as a Couple 
Traveling together as a couple is nothing like anything you have ever experienced before. You are not traveling alone, and you are not with your friends. It is a lot more than that. When you are traveling as one unit, you get to share all the experiences and downsides of traveling together. 
You get to see places together for the first time, and there is joy in knowing that you have done it together. It helps you create memories to look back on for the years to come. 
When you are with another person 24/7, you get to know them on a much deeper level. You can't hide who you are when you are traveling together. Though it can be tough at times and there will be trying times, it will make your bond stronger at the end of the day.  
Another important factor to consider about a couple's travel is compromise. Though both of you can have similar interests, you may also disagree on many things. One of you will have to compromise, but that's a good thing as well. 
Couple travels are all about sharing such experiences and creating memories. You both might experience something that you might have never tried on your own.
Tips for Couples Who Want To Travel Together
Divide the Responsibilities When Traveling as a Couple 
Trying to do everything on your own is not how traveling as a couple works. It is important to divide the responsibilities, and know how to divide them. 
When planning a trip as a couple, there are loads of tasks that you need to perform and focus on beforehand. You need to constantly answer questions like: 
Where are you planning to stay? 

What about the visas needed? 

What currencies are accepted? 

When to book the flights? 

How to arrange for transport? 
Split up the tasks at the beginning to make traveling together less stressful and easier than taking a disorganized approach. It will give you time to pay more attention to the experiences and thrills instead of the nitty-gritty and mundane aspects of travel.  
Besides, it will also save you some time. After all, why would both of you keep looking at flight tickets at the same time as the one you can book the hotel in the meantime? 
Figure out which job is more suitable for whom. Is your partner better at finding cheap accommodations? Are you better at organizing the transport details? Split the work accordingly, and you will see the work gets done faster. It will make your travel a lot more organized.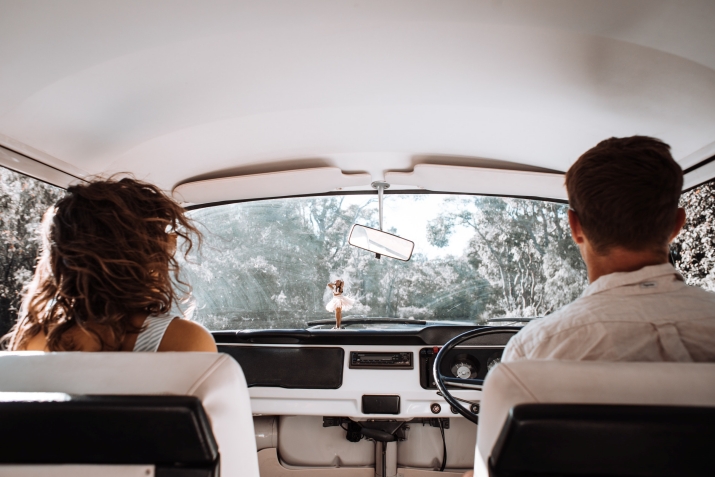 Stay Away From Fighting While Traveling 
Fights are going to happen when you are traveling together as a couple. After all, traveling for hours, tiredness, hunger, and so on can make you unhappier than usual. This is one of the toughest parts of traveling as a couple. 
Moreover, fights during your trips are nothing like the ones you have at home. At home, you have work and friends to keep your mind off that fight you had in the morning. But when you are traveling, there is no escaping your partner. You will have to face the situation, talk about it, and come to a resolution. 
There will be situations where it would be hard for you or your partner to keep their calm. In such situations, it is important to hold on to the honesty on which your relationship is based.  
Do not be afraid to express the way you feel, and also understand why you are feeling that way. Are you annoyed because of something your partner did or, are you simply tired because of having to walk in the sun for so long? Also, it is equally important to listen and take both advice and criticism to heart. Gradually, you will develop a way to resolve your fights, and that'll make traveling even easier for you both.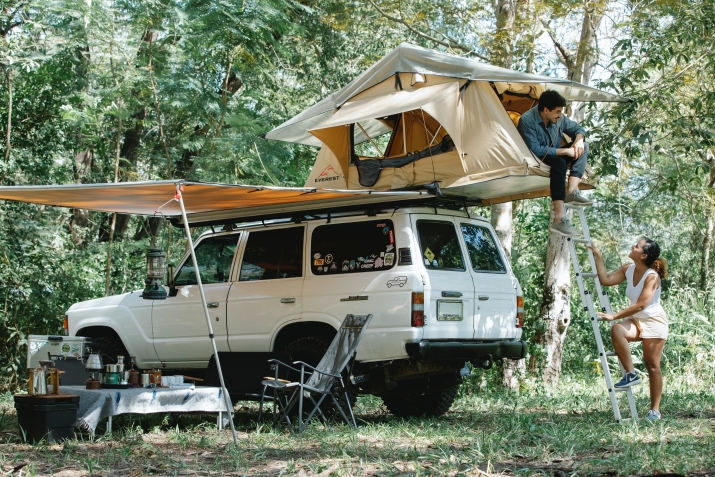 Understand the Importance of Personal Time 
Lastly, remember that personal time is just as important as traveling together. Taking some time away from traveling together and just doing what you feel like gets you time to recharge and rejuvenate.  
In the end, it makes your relationship stronger. After you have done your thing, you will feel more ready to compromise, listen, and be a loving and understanding partner with confidence. 
So, why not plan a short solo trip just for yourself? Your partner can help you make the arrangements if you want, but you will go on that trip on your own. Take a few days off to relax and be by yourself. Do all the activities that you want to do or maybe do nothing at all. Read a book, go fishing, or go on long walks alone during your trip. 
Remember that space is an important factor in letting a relationship breathe. Therefore, it is necessary to take some personal time and go on trips alone. 
The Endnote
That's all you need to know about traveling as a couple for now! You will find out more about the nuances of couples trips as you go on more trips together. So, where do you plan to head out together with your better half?