Travel Tips for Globetrotting Seniors
Traveling is an exciting and fun experience for every age. But it's more exciting when you are taking that long-awaited trip to Hawaii with your retirement saving, or going on a long cruise for your 70th birthday. Traveling is an activity for everyone but senior travel can present its own challenges and you might need to take a few extra precautions.  
These tips will not only make traveling more enjoyable but also safer for you in the long run. Here are a few traveling tips for our globetrotting seniors.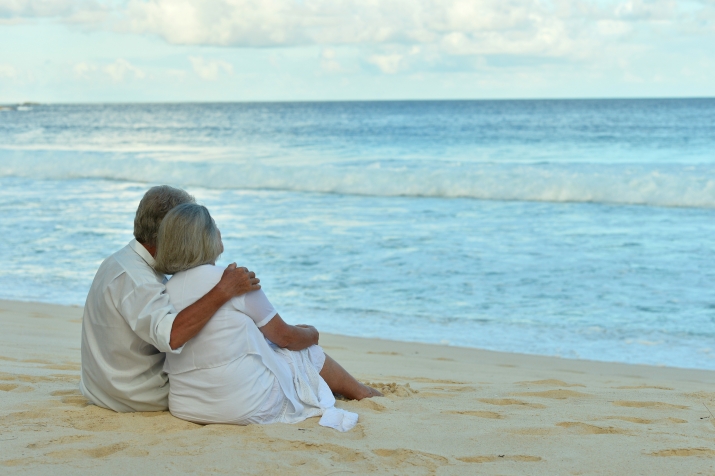 1. Purchase Travel Insurance 
Travel insurance can help you stay financially secure and physically safe. In case you get an injury or get sick during your trips, travel insurance makes sure that you receive the medical attention that you require without dealing with surmounting medical bills. Your usual medical insurance won't most likely offer you coverage abroad. 
So, though travel insurance for the seniors is a bit expensive, it will still be worth it as a preparation for emergencies. Hopefully, you'll never need the insurance, but there is no harm in staying prepared. 
2. Get Aisle Seats on Long Flights 
During long flights, you wouldn't want to keep requesting other seatmates to use the restroom, stretch, or talk to the flight attendants.  
You will find it easier to move from the aisle seat. In case you're on the flight with another senior person, select seats across the aisle from one another to make sure that both of you are sitting nearby and have the same mobility. 
3. Keep Your Medicines in Your Hand Luggage
You always need to keep several days of crucial medicine in the carry-on to make sure they are near at hand. You can also consider having them in your purse if possible. Now, why do you need to carry several days of medicine? 
If your medicine bag goes in the checked luggage and the flight is late, you may miss your medicine time. So, keep enough medicines to make it through your flight and the trip. 
4. Get Your Travel Documents Printed and Shared 
When you print your travel documents, make sure you get two copies and send one set of the copy to the ones you're visiting. They will know your time of arrival and can make the necessary arrangements. If no one is waiting there to receive you, keep a copy with your family back at home.
You need to print copies of the passport ID, travel insurance, visas, medical information, and emergency contacts.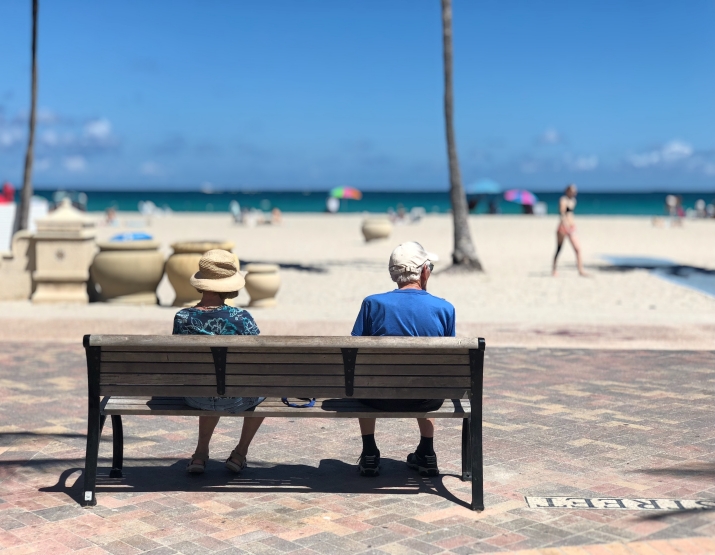 5. Reach the Airport on Time 
Reach the airport early so that you are not rushing to find the way to the right terminal and gate. You should avoid walking long distances. As you would need help, make sure to arrange for wheelchairs or similar assistance on time. 
Generally, the airlines let passengers arrange for assistance at the time of booking the tickets. 
6. Get a Clear Idea of What To Expect 
Gather all the details about the trip, including your flight timings, terminal maps, details of immigration, and so on to make sure any surprises aren't waiting for you. You might have to fill up the customs or immigration forms on the flight. In that case, ask flight attendants for assistance before landing so that the forms are filled in properly. 
Also, you have to know more about the customs regulations of the destination country to avoid carrying things that aren't allowed. 
7. Drink Water and Skip Alcohol 
Flying at such high altitudes is dehydrating and a majority of people are under the impression that they won't need to drink so much water as they are quietly sitting. This is where the problem starts – you accidentally get too dehydrated. 
Keep an empty water bottle handy and get it filled at an airport café after passing through security. Also, take small sips of water throughout the flight. Drinking enough water will also make you get up and move – even when it is only to the lavatory. 
8. Don't Hesitate To Seek Help From the Attendants 
There is no reason for you to hesitate about asking for help regarding lifting your bags, getting a glass of water, or walking to the lavatory. The passengers sitting near you would also be happy to extend a helping hand. 
9. Keep Healthy Snacks in Your Bag
Do not let yourself get too hungry, and keep some healthy snacks with you. A few good options are energy bars, sliced fruit, and nuts. Though most airlines have snacks already available for you to buy, you should keep what you like near at hand, instead of taking a chance with airline food carts. 
Also, pack the snacks in a plastic zippered bag, so that they do not start leaking into the bag. Keep the bag handy so that you don't have to get the bag from that overhead bin. 
10. Don't Forget To Stretch
Deep vein thrombosis is a major risk for seniors, and it sets in simply because the person didn't stretch often or move frequently. When you're cramped in a flight or train for several hours, it is best to stand, stretch, wriggle, and move around as much as you can. 
If the seatbelt sign is on and you can't get up and stretch or move around, keep seated and at least stretch your toes and do some foot exercises.
11. Inquire About the Luggage Delivery
There are some delivery services that can carry heavy items to hotels or cruise shippers in more than 200 countries. It enables you to walk through the airport without having to carry any extra luggage or baggage. This might also save a lot of time in customs when you're traveling internationally.
The Endnote
Follow the tips given above and you will see how easy traveling becomes for you. You will get the desire to travel more because these tips will keep the trip fun and safe for you at the same time. 
Do you have any more tips that you want to share with senior travelers? Feel free to share…