Travel With Family: The Ultimate Guide
A family vacation is a complex experience as it is enjoyable. Many memories are accumulated during the holidays with family elders and children, and family ties are strengthened. You should pay attention to some points to have a lovely holiday with your family, though.
Creating a travel environment that appeals to all family members is also tricky. If family elders other than the nuclear family are going to participate in the holiday, it is necessary to plan a comfortable and peaceful trip for them as well.
In this article, we will discuss the tips you need to pay attention to a pleasant trip away from arguments and the pros and cons of going on holiday with your family. We will also talk about the best destinations where you can go on a vacation with your family.
Hope this guide will give you inspiring travel ideas for you to travel with your family!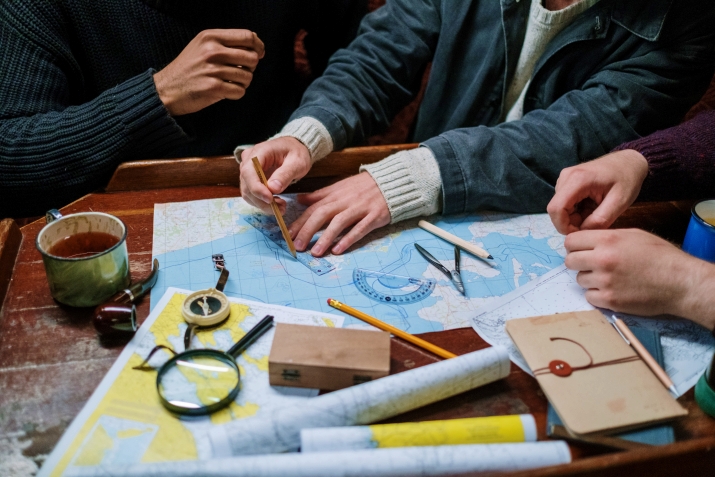 Travel With Family: Pros and Cons
Traveling with your family is a different story than traveling solo or with a friend. Although every family is different, there are some common advantages and disadvantages of a family trip. Let's see what they are.
Pros of Family Vacations
Sharing Quality Time as a Family
You can spend quality time in a quiet and comfortable environment away from the hustle of daily life on family trips. It's the perfect time to catch up and bond with grandparents whom you only get to visit on special occasions. You have plenty of time to watch movies, talk or cook together. You can also make up for the time spent at work or school all day.
Collecting Precious Memories
Traveling brings many experiences and memories. Of course, sharing these memories with your family also makes it more valuable. The best thing about taking your parents or grandparents on vacation is recapturing moments that have been overlooked for years You can take a walk in the forest or have water fights with the children in the pool.
Doing New Activities Together
One of the best things about traveling with the family is doing an activity that you have never experienced before. You can visit museums and art galleries together. When you go to the theme park with your children, you can also take your elders. You can diversify these activities according to your family's hobbies and passion for adventure. The important thing is to act together and enjoy the activity.
Getting To Know Each Other Better
Time left from work in the city is restricted. However, there is plenty of time when traveling. On family vacations, children and grandparents can have movie nights together or spend time on the beach. In this way, everyone gets to know each other better. You can find out what they don't like or what their hobbies are. Get ready to meet your family again!
Going on a Date With Your Spouse
The best part of family travel is leaving the kids with the grandparents and being able to go out for dinner with your partner. In addition to the special time you set aside for yourself, you will leave them a night to pamper their grandchildren. 
Cons of Family Travel
Being Restricted to Child-friendly Family Resorts 
If you are traveling with your children, you should choose resorts that provide them with safe spaces and activities, such as theme parks. Otherwise, it will be a very stressful holiday for you. For this reason, you'll be restricted to child-friendly hotels.
Keeping Pace With Slow Movements
If you are traveling with your grandparents, you should prepare yourself according to their physical conditions. They may have difficulty walking or need a nap. You have to keep up with such physical constraints. You might also have to give up on hiking trails if you're traveling with the elderly. If you are traveling with your baby, you should also plan the sleep times.
Difficulty in Making a Reservation
When traveling with a family, finding a place for dining reservations may be challenging as you will be a large group. Having trouble for booking dinners after traveling all day can make family members angry and nervous.
Finding Common Interests
When traveling with family, it can be very difficult to bring children and seniors together at the same event. While children want to go to the water park, grandparents may want to visit historical places. It can be overwhelming to plan travel that everyone will enjoy and fit together. 
Tips for Traveling With Family
Traveling with the family can be tiring at first. Although you will solve these difficulties as you travel, you may want to get help for your first trip. It is crucial to be fully prepared for the trip, especially if you are a family with children.
I can't wait to share tips to protect you from unexpected problems and spending too much money during your trip. Let's prepare you for a trip with children and parents!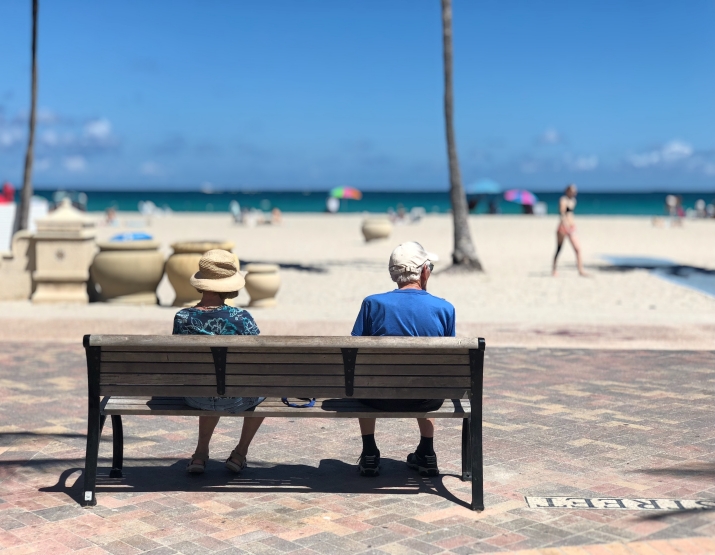 Pre-book Everything You Can
You may like to explore the places you travel to by yourself without researching beforehand. However, this hobby can turn into a nightmare on holidays with the family. Especially families with children want to leave their bags directly when they arrive at their accommodation. Children also need to rest. Before you go, you should thoroughly research the area you will travel to. If you are going to stay at more than one hotel, visit amusement parks, or go to restaurants, pre-booking will make your life easier.
Make a Flexible Schedule
If you're traveling with your kids, I recommend keeping your schedule loose. It is much easier to get somewhere when traveling alone. But everything will take much longer if you are traveling with children. You will need more time to check-in and go through security. It can take hours, not just when you're catching the flight, but even when leaving the hotel or spending time on the beach. A flexible schedule allows you to have a more stress-free and happy travel.
Tell Your Children About the Itinerary
Traveling for kids is quite different, and they are not happy when they don't feel comfortable. Giving information helps them understand the situation to adapt quickly. It will help if you tell them what will happen on the trip, what awaits them at the airport, on the plane or at your accommodation. In this way, they can more easily follow what is going on around them and do not become restless. They won't overwhelm you as you eagerly follow the next step.
Pack Some Snacks
When traveling with your family, I recommend you to take snacks with you for your children and other family members. Hunger makes people cranky, and it's hard to put up with while traveling. Having snacks with you while waiting in line at the restaurant or during a flight or traffic will also make your children happy. Light and healthy snacks will be more nourishing, rather than fast-food.
Benefit From Child Discounts
Taking advantage of children's discounts throughout the trip allows you to save money. Even if there is no specific information or guidance, ask wherever you go. Some people are hesitant to ask for a discount, but you'll get used to it after a few tries. Child discounts are mostly applied in hotels, museums, transportation vehicles, and restaurants. Child discounts allow you to spend much less money on a family vacation.
Accept That Things Might Go Wrong
When traveling with your family, you should accept that things can go wrong. Especially if you have children, you may not be able to do many things you planned. Something may be lost, some events can be missed. If you accept this from the beginning and let yourself go with the flow, you will experience less stress. Don't worry about the disruptions in your trip, and enjoy the moment. 
Put a Phone Number On Your Child
Your child might get lost for a moment in the hustle and bustle and crowd while traveling. So don't get nervous because it's a common occurrence. Instead of being stressed, make sure your child has your contact information. If you have a baby, you can place your contact information in the pram, such as name, phone number, home address, and mail. Or, if your child is older, help them memorize your phone number or you can write it on your child's arm. In this way, it will be easier to find your child.
Don't Forget Your Medicines
One of the most important things when traveling is to take your medicines. Having a family member sick can easily make a trip terrible. For this reason, if someone in your family uses prescription drugs, be sure to remind them to take them with them. If you feel nauseous on bus journeys or take sedatives to fly comfortably, you need to be prepared. Also, don't forget over-the-counter and must-have medications, such as pain relievers or allergy medications.
Take Toys and Books
It would be great to take toys and books with you for your children when you travel. They will attract children's attention and make them spend time in the places you go. You can also buy souvenirs wherever you go—having new items they will love while traveling allows children to have a more enjoyable time.
Don't Forget Your Electronic Devices
If you allow your children to use electronic devices, such as phones, tablets, or video games, be sure to have them with you while traveling. When your child is restless, it will be a saving force by your side. For example, it allows your child to stay calm while waiting for food in a restaurant or while waiting in line for a museum. In addition, while your child is playing games on the tablet, you can spend some alone and quiet time.
Teach Your Children How To Keep a Travel Diary
Encourage your children to keep a diary while traveling. Have them write down what they've done during the day, what they've liked, and which place has impressed them the most. Keeping a journal will help them remember the pleasant times and activities they've enjoyed. Also, keeping a diary strengthens children's imagination and written language. Maybe this will not be limited to travel and they'll build the habit of keeping a journal.
Give Your Kids a Camera
Besides keeping a diary, you can also give your children a camera while traveling so they can take photos of historical artifacts, landscapes, or nature. In this way, they see the details in what they are looking at and this allows them to focus. Also, like keeping a diary, taking photos is another way to record travel. They'll have many moments to remember when they return home.
Stroller vs. Baby Sling
Using a stroller or baby sling on your trip depends entirely on your preferences. For example, if the weather is hot, a stroller may be better because carrying your baby in a sling makes you sweat a lot. But, driving a stroller will be challenging if you're going to an area with cobblestones. You have to decide according to the travel conditions.
Let Your Kids Carry Their Bags
Generally, families traveling with their children do not allow them to carry bags. They think that they will get tired or cannot carry it. However, carrying a small bag or rolling suitcase allows your child to take responsibility. Plus, your load will be lessened.
Let Your Kids Choose the Activities
It would be better if you decide on your trip itinerary with your family. If you are traveling with your child, listen to their tastes and likes. You can make travel plans together and offer them options as well. If you include your children in their travel plans at an early age, they will be more excited about the trip.
Best Family Travel Destinations
Havana, Cuba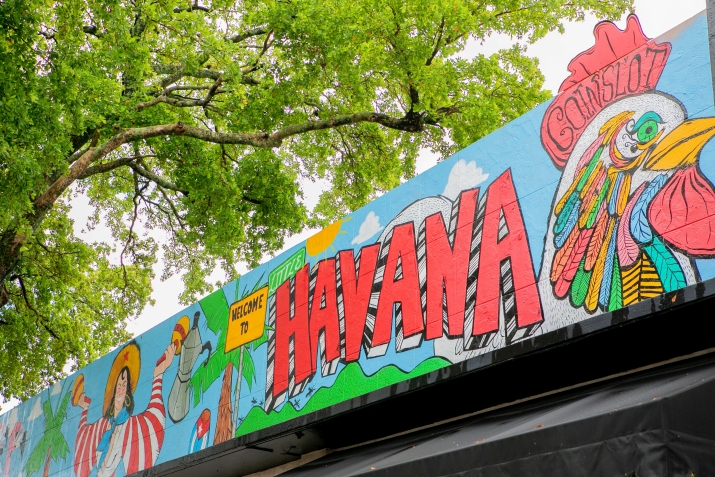 If you are traveling with your family, there are many places you can visit. Parque Almendares is one of them. Besides the lush picnic areas, you can play golf or paddle along the river. You can also book private family trips to Havana. You can spice up your trip with cultural trips or beach trips.
Isle of Wight, England
If you want to go on a nostalgic family trip, the Isle of Wight is for you. There are various places you can visit, from steam train tracks to historical sites like Osborne. Moreover, the Blackgang Chine Theme Park is one of the oldest amusement parks. Monkey Haven – Primate Rescue Center, a kid-friendly wildlife park, can also be an exciting sightseeing spot.
Reserva Monteverde, Costa Rica
If you are into wildlife and want to observe it closely, Reserva Monteverde is one of the best places to travel with your family. One of the premier destinations for adventure tourism, this area is surrounded by trails, rainforests, and lush cloud forests. Camping is a place for outdoor activities such as ziplines, high-rope trails, horseback riding, and hiking. In addition, Reserva Santa Elena, where you can walk around comfortably, has unique tracks for baby carriages. With the personalized tours of Costa Rica, you can make tours where you can see rare animals as a family.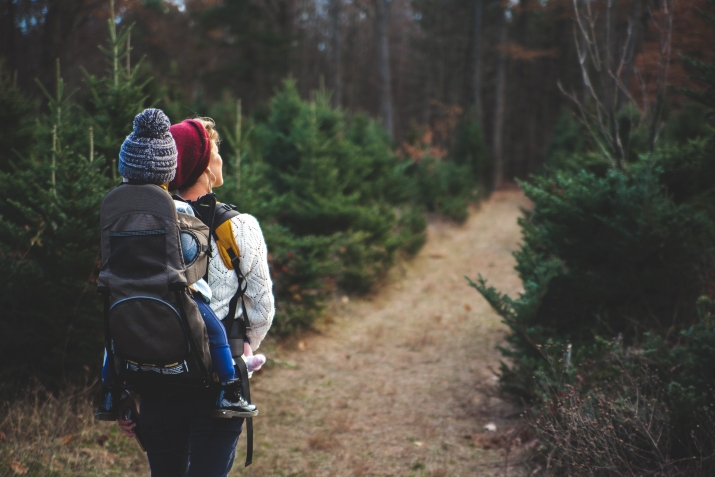 Zion National Park, USA
One of the perfect places for a family vacation is the magnificent Zion National Park in Utah. You can introduce your children to nature, offer a break from wildlife, ride an ATV and show waterfalls. You can make a campfire and ride a horse with your child. Don't forget to check out Zion National Park for an unforgettable and different experience in nature!
Reykjavik, Iceland
A wonder of nature, Reykjavík is one of the significant travel areas where geological movements are seen. It's a family-friendly place to visit, even for the colorful display of the Northern Lights. Reykjavík, where you can see many places with day trips, has exciting sights such as Blue Lagoon, Magic Ice Bar, and Sun Voyager. You can also do family-specific tours.
Tobago, Caribbean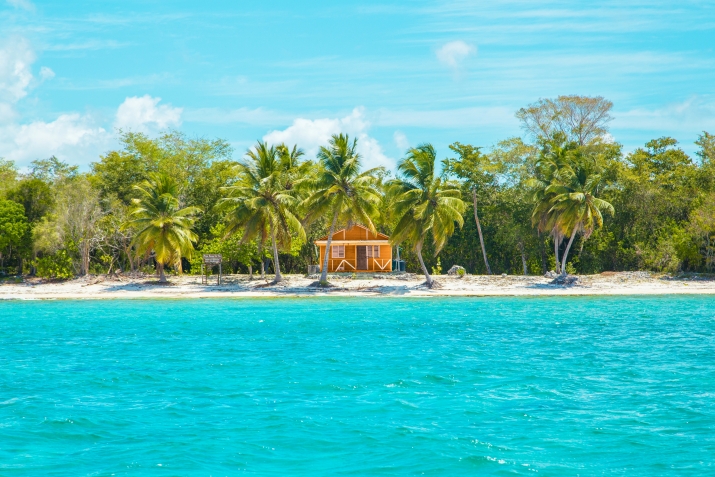 Various activities await you in Tobago, one of the holiday paradises of the Caribbean and the most suitable region for children. Besides luxury hotels, there are also tiny hostels ideal for families. You can go horseback riding or observe wildlife up close on the beautiful beaches of the Caribbean. Fresh juices and delicious street food will also accompany your trip.
Brittany, France
For a family trip, Brittany in the northwest of France offers a beautiful rowing holiday and seaside resorts. There are many places to visit, from family-friendly campsites to unique coves. In St-Malo, you can go to a beautiful beach from the streets covered with old walls. You can also give your children a sailing catamaran and windsurfing experience. You can also taste fresh oysters accompanied by local cider.
Antalya, Turkey
Antalya has many activities in the south of Turkey for a fun family trip. Long beaches highlighting the city's beauty, Antalya Aquarium, and Wild Park are entertaining areas for children. The Toy Museum in the harbor, which you can visit as a cultural activity, will attract your children's attention. Also, the Land of Legends Theme Park is an excellent option for adrenaline-hungry families.
Puglia, Italy
Puglia is one of the most beautiful places in Europe where you can have a holiday with your family. The unique and endless beaches of the Salento peninsula or the historically beautiful town of Otranto offer great reasons to go here. The town of Alberobello is one of the most famous places, with Trullo structures protected by UNESCO. You can also do tours where you can hire a private guide and get to know the area better.
Toronto, Canada
Toronto is on this list too thanks various activities it offers. It offers many different options, such as the famous CN Tower, the Royal Ontario Museum, or the Toronto Islands. The islands in Georgian Bay and Niagara Falls will be a different excursion experience for your children. If your kids are over seven years old and love adrenaline, they can try the zipline in Niagara. 
The Bottom Line
There you have it. Hope this guide will inspire you on your next family vacation. Here is the main point: Things may and will go wrong, people will be upset, and everything will take longer than you've thought. If you spend your vacation stressed out about getting to the next item on your to-do list, that stress will affect your entire family.
Relax instead. Make your schedule as flexible as possible. The most important aspect of any trip is to keep your family pleased.
Enjoy your family vacation!
Frequently Asked Questions for a Family Trip
Why is it important to travel with family?
It is crucial to travel with family to make good memories with your family, get to know each other better, and spend time together. The saying that we can get to know people best on a trip certainly applies to the family. 
Can you travel the world with a family?
Of course, you can travel the world with your family. Although there is more to be considered than traveling alone, you can make a world tour with your family. The important thing is to provide material and moral conditions and take precautions.
Which is the best country to travel to with family?
There are many beautiful countries where you can travel with your family. It is up to you to choose which of them is the best. Set your expectations for a family trip to select the best country suitable for children. Do you want to see historical places, or do you want to experience adrenaline? Many countries meet these criteria.
But it's true that the United States and many Western European countries are very suitable for family travel.
Is it better to travel with family or friends?
Traveling with family or friends has different benefits. When traveling with friends, you can be freer or have adrenaline-packed plans. While on vacation with your family, you may need to plan and choose areas suitable for children. So, you can experience different wonderful things while traveling with family or friends.
Perhaps the essential issue when you're going on a family vacation is the safety and comfort of children. Especially if you have kids, you want them to play games and run freely in a safe environment.
Are there any benefits of going on holiday with family?
The most significant benefit of taking a family vacation is strengthening family ties. You can get to know each other closely and collect pleasant memories. In addition, you can have a quieter and more peaceful holiday while spending time with your family. It is more organized and programmed. Benefits like this will also rest your mind.
How much will it cost to travel the world with my family?
The cost of traveling the world with the family varies from person to person. You can world with an average cost starting from $20,000 per person. You can calculate this average price based on your family members. But of course, family vacation prices increase depending on what you want to visit, eat or experience. Many factors determine the average cost, from accommodation to plane or train tickets.
How do you travel more with kids?
You can travel more together by giving your kids travel experiences and adapting to their preferences. It's also essential to get the ideas of older kids when planning travel. They feel like part of the program and may want to make new travel plans frequently.
Where are the best theme parks for children in the world?
There are many theme parks around the world that you can visit on your family trips. Some of the most famous ones include the following:
Walt Disney World Resort

Europa Park,

Disneyland Resort

Disneyland Paris

Universal Orlando Resort

Tivoli Gardens

Universal Studios Hollywood

Cedar Point

Universal Studios Japan

Efteling

Hong Kong Disneyland

SeaWorld Orlando

Tokyo Disney Resort

Six Flags Magic Mountain

Ocean Park

Dollywood Parks & Resorts

Alton Towers

Universal Studios Singapore
Do the kids ages matter when we go on a family vacation?
We have to accept that a family vacation with a newborn baby will be difficult. Especially, if you're going to visit another country. But in general, traveling with children over two years old will be okay depending on your personal situation.
What is the best national park in the US for families?
Acadia National Park, Arches National Park, Bryce Canyon National Park, Death Valley National Park, Everglades National Park, Glacier National Park, Grand Canyon National Park, and Zion National Park, are some of the best national parks for families in the US.