Moving Abroad Checklist
Don't make the mistake of not using a checklist when moving to another country! The moving process is intense: You'll get tired of applying for a visa, looking for an apartment, dealing with goodbyes, etc. You'll even realize that you forget your daily routines from time to time. 
Moving abroad is great excitement. Remember that you're lucky to have this opportunity when you get stressed. Moreover, remember that we're here for you. We've prepared a checklist to ease your process of going abroad. 
Let's have a look at our moving abroad checklist.
1. Act Early
The sooner you start, the sooner you get things done. The probability of encountering problems in this process is very high. Therefore, acting early will do you good. It's best to start the transactions at least six months before you move. Even researching your destination will take a long time. Start packing your suitcase early when you have time. Moving abroad can cause a whole new level of stress but when you reach the end of the process, you'll thank us for cautioning you to start early.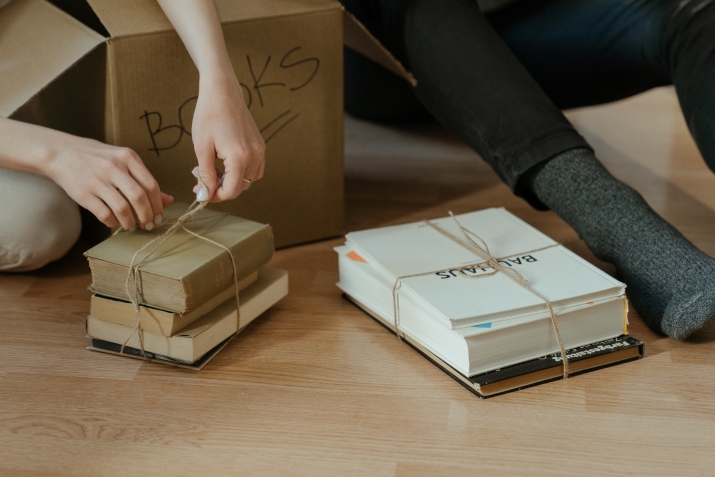 2. Make Sure to Apply for the Right Visa
Doing thorough research and applying for the correct visa is crucial. If you're an EU citizen, the process will be pretty much effortless for you while it's a bit challenging for non-EU citizens. Of course, this depends on the country you're moving to. Your destination is a determinant factor during the visa application, so there's no single way to do this. 
Comprehensive research regarding different visas will come in handy at this point. For example, some types of visas may hinder your work. You should pay attention to this. 
3. Book Your Ticket
Unfortunately, flying to another country is not cheap; we all know this. For this reason, start researching flight prices for the country you're going to as early as possible. You may need to check the flight booking sites frequently in order to be prepared to buy a ticket when there is a suitable flight. Some websites make price comparisons that can be helpful. However, make sure that the websites you use are safe and trustworthy. 
4. Get in Touch With an Immigration Professional
In addition to typical documents, sometimes specific documents are required to move to another country. In such cases, it's in your best interest to contact an immigration expert so that you learn about these documents and can get things done quickly. Since these people know the immigration laws, they can help you with any questions you have in mind—for example, deadlines for documents, required vaccinations, etc. 
5. Research the Costs
Before you go, you should have a budget plan in mind, albeit a rough draft of it. Finding out the average cost of living in your destination prior to the move will help you plan your budget easily.
If you do your research in detail, you'll encounter fewer surprises when you get there. It's good for you to learn about public transport fares, average prices in grocery stores, cafe prices, and even internet packages. This way, you can also predict how much you'll spend on average per month. There are many websites to help you with your research.
6. Have Extra Copies of Documents
We hope this doesn't happen to you, but if you lose your personal documents, it can be extremely difficult to prove your identity. To avoid such situations, make copies of your passport, driver's license, birth certificate, medical records, and marriage certificate. This way you'll have a backup plan. Taking a step further to get them laminated will protect them from rain or abrasion, as well.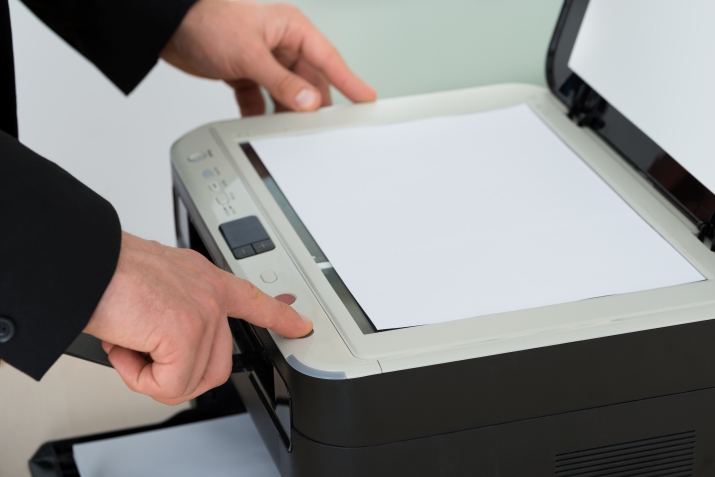 7. Find Professionals To Help You With Accommodation
Arranging accommodation remotely can be a challenging process because you can't see the house for yourself. Yet, there's a solution to this problem: contacting real estate agents or consultants to assist you in finding an apartment that'll meet your needs. Hiring a professional takes a huge burden off of you. 
8. Start Saving Money
Yes, you have to spend a lot of money throughout this process. However, you'll still need money after you leave and have to economize accordingly. Since international relocation can be extremely costly, you need to save money before you go abroad. 
Unfortunately, unexpected expenses may arise following your arrival at the destination you're relocating to. For example, the apartment you want to rent may turn out to be a scam (if you haven't worked with a real estate agent), or there may be complications regarding your new business if you've started one. However, if you have an emergency fund, it can save you in case of such mishaps. 
9. Make Sure You Are All Set For Your First Night

Your first day abroad will be extremely tiring. You'll most likely be dealing with a jet-lag and, of course, the stress of being in a completely new place. Thus, even if you have trouble finding permanent housing, make sure you arrange a place to stay for at least your first night. This place could be the home of an acquaintance if there are any, or it could be a hotel room. Knowing that you have a place to sleep on the night of your arrival will reduce your stress to a great extent.
10. Don't Forget About Your Pet
This part of our checklist is for those who live with pets. Pets should be taken into consideration in the process of preparation for the move, as well. It's best to do some research on the subject in advance because each country has different regulations concerning pets.
Although showing a health certificate demonstrating the implementation of the required vaccinations for your pet is often sufficient, some countries may not even allow the entry of certain breeds or pets in general; some, on the other hand, may take pets into quarantine upon entry for a while for safety purposes. 
11. Try To Travel Light
Trying to fit things into your luggage while moving abroad is very difficult. Generally, people want to take everything they own with them. However, this is hardly possible. Our advice to you is to pack light unless you've contracted an agent for the transportation of your stuff. 
You might as well see getting rid of the excess as a step toward a minimalist life. However, if you prefer to take all your stuff with you, you may want to consider contracting with reliable companies that provide relevant services.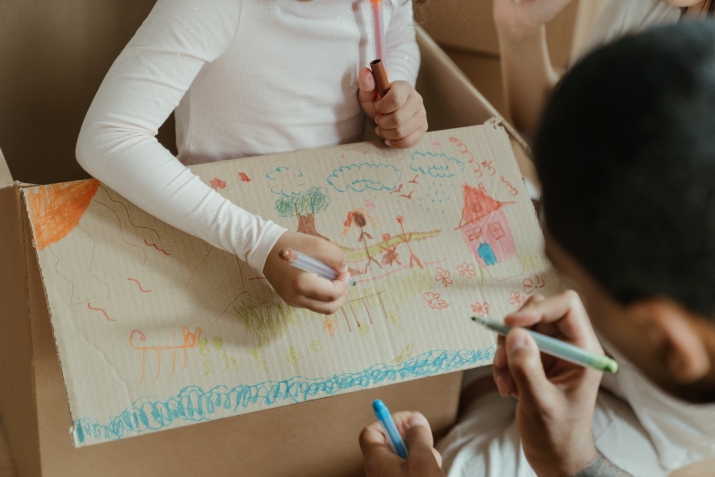 12. Get Health Insurance
You never know when accidents or illnesses come. You need to make sure you have access to healthcare services in case of any health issues. 
We recommend doing thorough research before getting a health insurance policy. You can review global health insurance packages to compare insurance plans and decide which is the most suitable for you. 
13. Find Out the Vaccination Requirements
There may be mandatory vaccinations in the country of your destination. In case there's a risk of contracting certain diseases in the said country, you may need to get certain vaccinations to be able to enter. You can consult your health clinic or health department as to which vaccinations you need to get done.
We recommend that you do your research in advance because some vaccines may take a certain period to take effect. Don't forget to keep the vaccination card you receive following the procedure. 
14. Sort Out Taxes and Retirement Plans
Despite taxes and retirement plans being among the most important things to consider while moving abroad, people can forget to include these in their checklist. 
Each country has its specific laws regarding tax and retirement, so there's no general truth. Thorough research is your best option to get familiarized with the regulations of the particular country you're moving to. We can give you a tip or two, though. For example, you should find out which taxes you're responsible for paying or what income is eligible for taxation.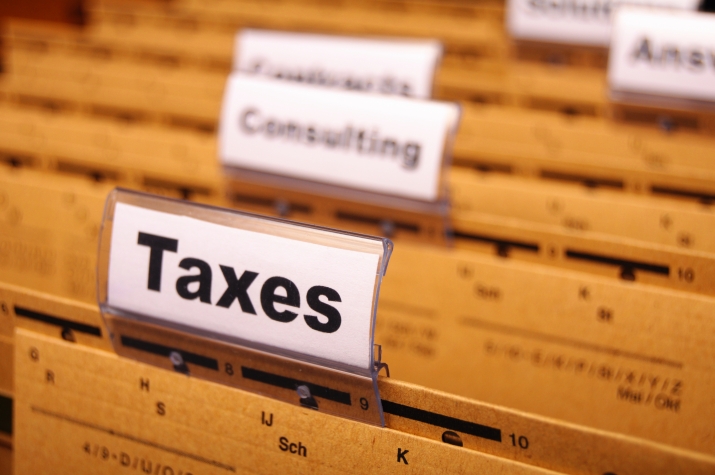 15. Set Up a Bank Account
First and foremost, check with your financial institution to see if it has branches in your destination country. If not, opening a new account in a national bank is another option. 
Many institutions offer online banking, which makes opening an account and accessing your funds easier, regardless of whichever part of the world you're in.
16. Set a Mobile Phone Plan
You can contact your mobile phone provider to see if they offer affordable service in the destination country. If they don't have a suitable plan, you can unlock your phone and get a local SIM card when you get there. It would be good to set this up in advance. After all, it would be nice to be reachable as soon as you get there, wouldn't it?
17. Make Your Payment Plans
We know that dealing with bills is very tedious. But you need to sort this out before you move abroad. And rest assured, you don't want to leave it to the last minute! 
Make a list of your annual subscriptions that includes all your payments, from your Netflix subscription to your electricity bill. As your next step, see how to get utilities abroad and how you can pay for them.
The Wrap Up
There you have it… Your moving abroad checklist. 
Moving to a new country is an uneasy task, but if you pay attention to details and prepare thoroughly, it can go quite smoothly.
Now that you're opening a new page in your life, we wish you the best of luck in your new adventure!