Best Pacific Islands to Visit
Are you thinking about where to go on vacation this year? Whether alone, with family, or with friends… The Pacific Islands are a very peaceful option. Especially if you're a busy worker, the probability of returning from here without rest is zero. Turquoise waters, wonderful climate, trees… It's so beautiful.
With these wonderful beauties, the Pacific Islands attract many travelers every year. It appeals to both those who want a restful holiday and those who seek options such as snorkeling. It's also good to meet different cultures.
In this article, we'll try to give you information about the best Pacific islands to visit. Without further ado, let's get started. 
9 Best Pacific Islands to Visit
Popular Destinations of Pacific Islands
Hawaii
Maybe that place we've all dreamed of since we were little: Hawaii! Isn't it time to take a trip to this place of our dreams? We think yes! If there is a disadvantage to this place, it's that it's a bit difficult to reach. Flights are usually from Los Angeles. If you're far from there, transportation can get you a little tired. But after reaching it, it's just great! Even for this reason, if you're clear about going to Hawaii, we recommend spending a few days in Los Angeles before you go. 
The sea here is wonderful. Turquoise waters… Hawaii consists of 8 islands. On each of these islands, you can find something else. For example, you can have a luxury vacation if you stay in Oahu, located in the capital city of Honolulu. There are many luxury hotels, shops, and restaurants here. If you prefer a quieter trip, consider Turtle Bay. This is at the far end of the island and is quite an isolated place. It is also very pleased to join a ship tour around here. If you're looking for a more ideal place to swim, you can consider Halona Blowhole. 
Bora Bora
Bora Bora, which is in second place on our list, again appeals to all kinds of holidaymakers. That wonderful island where turquoise waters meet with lush greenery… This is like the paradise of the Pacific. While sitting by the water and having a nice rest, raise your head and you'll be looking at the majestic green peaks of Mount Otemanu and Mount Pahia. It's so peaceful…
We meant it when we said this place appeals to everyone. This place also appeals to adventure lovers. Would you like to snorkel with sharks? Then, consider Bora Bora. Many activities can be done here both on land and at sea. Wooded slopes are a great option for an adventurous hike. And, great food! You'll love the cuisine of this place. You can have a great evening getaway with French-inspired dishes. If you're coming here for a honeymoon, we especially recommend Four Seasons Resort Bora Bora and InterContinental Resort & Thalasso Spa. These are luxury suburbs located above the sea. Great options for a romantic honeymoon. If you want a little quieter and less luxurious, we recommend the sister island of Moorea. This is a very unexplored place, but it deserves attention. With its white sandy beaches, lush mountain peaks, and turquoise water, this place is also a wonder.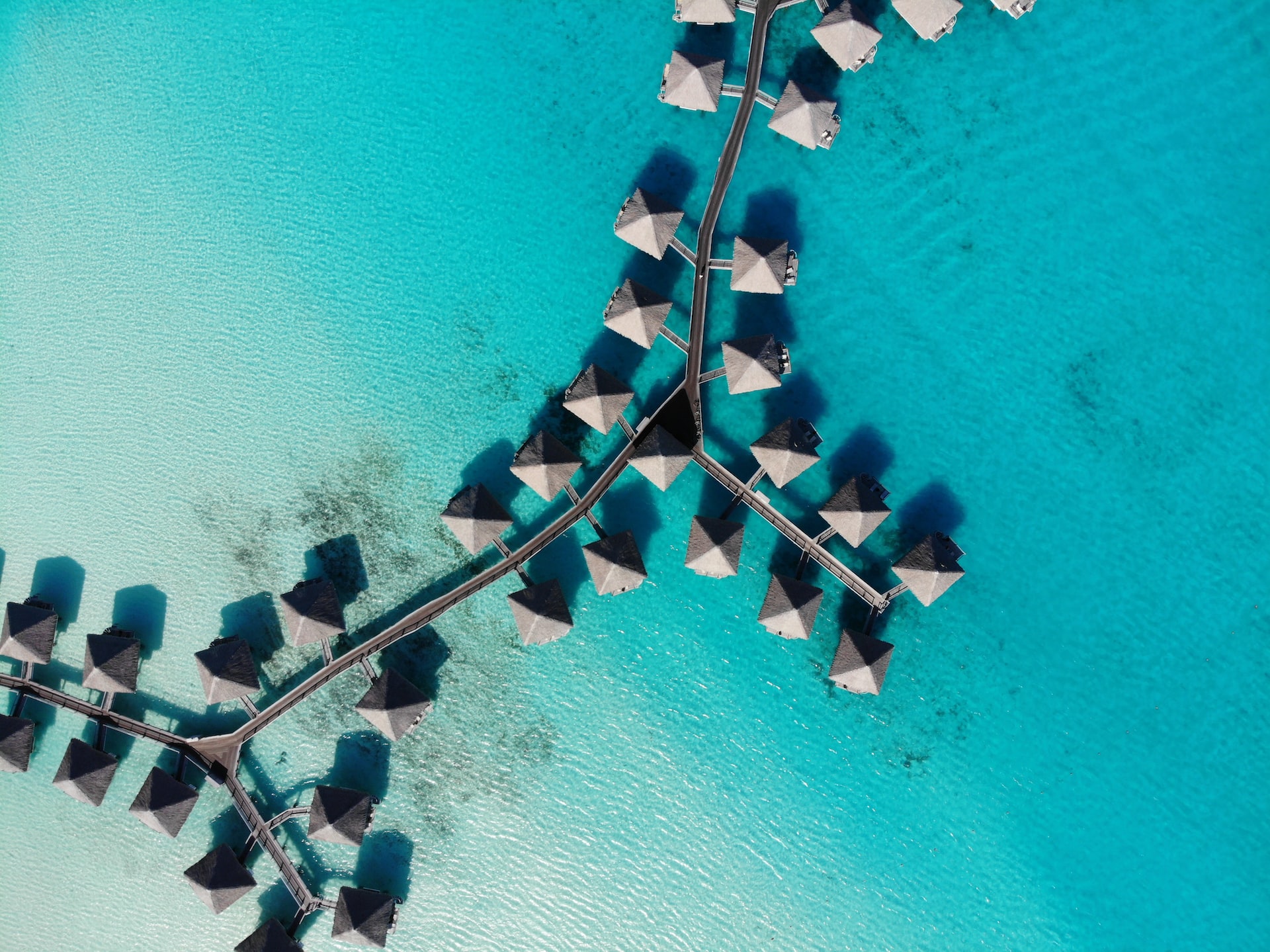 Palau
Palau, which is one of the most striking places not only in the Pacific but also in the world, is ideal for those who want to snorkel, besides its many beautiful features. There are many canoes in the sea. You can row here. It's also a great option for those who like to relax. It has white sandy beaches. If you want to add some fun, we recommend you take a boat trip to the Rock Islands. 
When you go to Palau, we recommend you take a trip to the commercial city of Kotor. This place contains memories of World War II. Its museums and the World War II Memorial are worth seeing. As you can see, this place offers many beautiful options not only in water but also on land. Moreover, these aren't just limited to cultural activities. There is a lot of forest and mangroves in the land of this place. It would be great to walk to the waterfalls by passing these routes. You can also take a trip to Polynesian stone monuments. But, it's necessary to talk about the water in detail because it's amazing! Colorful and hard corals, turtles, sharks, sea snakes, giant oysters, and more… The marine life here is very lively. That's why it's one of the most preferred destinations for snorkeling. Unfortunately, some of the creatures here are in danger of extinction. 
Tahiti
If you want to have a cultural and sea holiday in a region where cultures are intertwined, we say think about Tahiti. These South Pacific islands combine French and Polynesian cultures. And, such a romantic place! If you're going on a holiday as a couple or if you're going on a honeymoon, we suggest that you consider this place. Tahiti has azure lagoons. For this reason, it's an ideal place for snorkeling. For romantic getaways, you can stay in overwater bungalows. Also, this place is located close to Bora Bora. Therefore, you can combine two holidays. This is one of the largest islands in the Pacific. 
This is home to the capital, Papeete. The fact that this place is so close to Bora Bora leads to competition with each other. Usually, those who want a little more silence prefer here. However, another reason for the preference is that the accommodation facilities are more convenient than Bora Bora. There are as many locals as there are tourists on the island. Furthermore, the locals are also very understanding towards tourists. The underwater life here is very lively. Moreover, suitable for adventure lovers. You can join a tour with sharks and stingrays. This is one of the best South Pacific vacation places.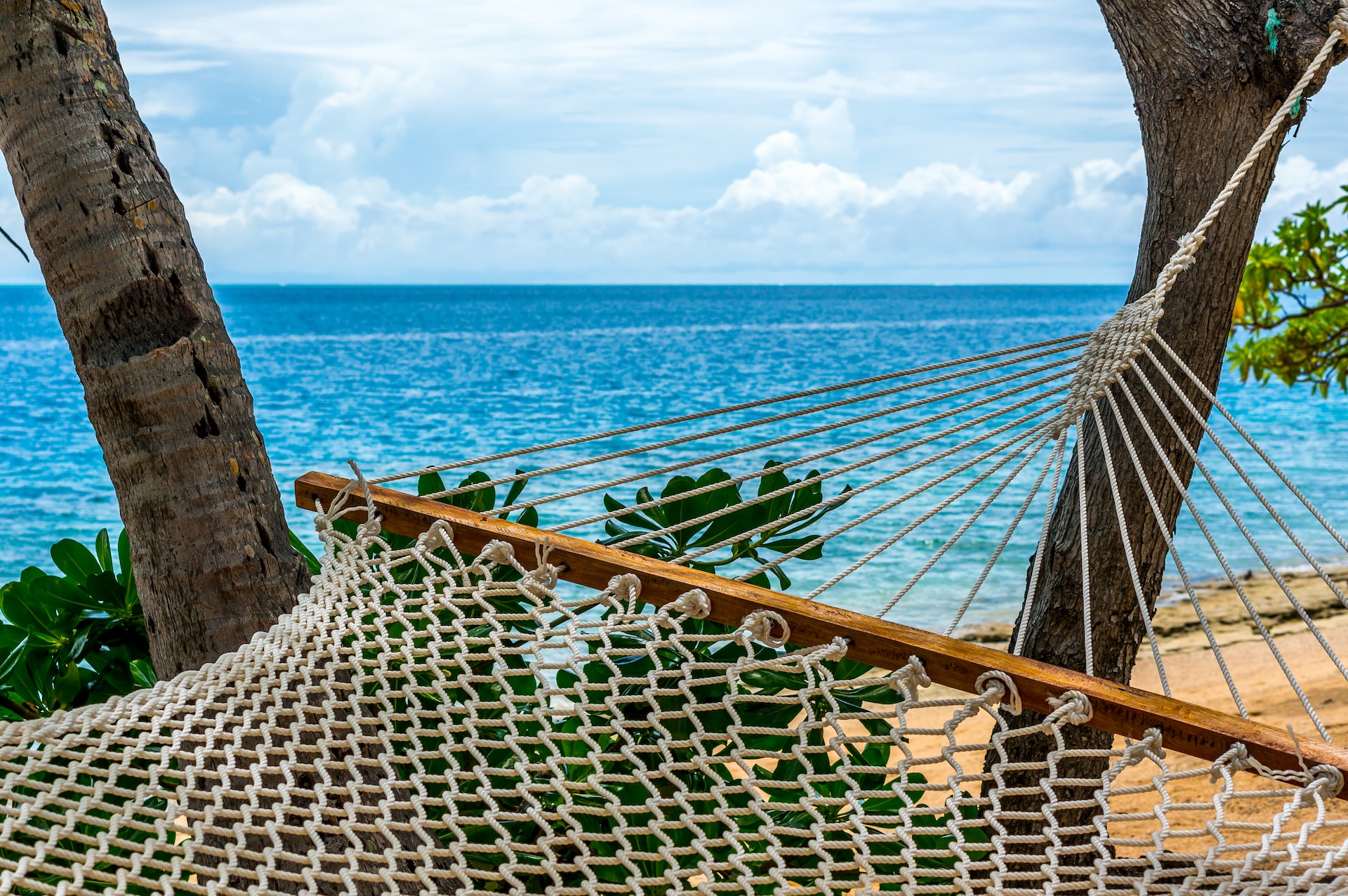 Fiji
If you ask which is the most developed island in the Pacific Islands, our answer will be obvious: Fiji. Here the tourism infrastructure is very developed and the island and the locals are very used to tourists. Tourism determines a large proportion of the economy of this country. The number of tourists coming here every year is increasing year by year. Tourists aren't wrong either because this place is amazing and deserves all the attention. The capital of Fiji, Suva, is a popular place to the island's tropical adventures.
There are more than 330 islands here. It's a very big island. It's a center of attraction thanks to its many features. Snorkeling, diving, rowing, surfing, and many more activities… The tropical fish life here is magnificent, which makes snorkeling and diving a pleasure. Its waters are also ideal for swimming because it has calm waters. Well, did you know that this place is called the Land of Smiles? Not for nothing! The people of this place are very friendly and their doors are always open to travelers. You can come across backpackers on every street corner here. In addition, many options such as accommodation and transportation here are affordable. On the other hand, this place also appeals to luxury lovers. There are also luxury accommodation options on the island. Therefore, we can easily say that it appeals to everyone.  
The Cook Islands
If all these islands we've listed still don't seem to give you the quietness you want, this suggestion may be good for you: The Cook Islands! It consists of 15 small islands. It's a really small island and a quiet place at the same time. You can have a comfortable holiday here and return to your hometown completely discharged. With this feature, it's mostly preferred by families. It'll also be ideal for those who want to relax alone. There is no pile of buildings here. This is because of government protection. According to government policy, buildings here cannot be made taller than the tallest coconut tree. Palm trees determine the measurements. 
This place has a walking route of 32 kilometers. Great place for snorkeling and scuba diving. Walking on this island is very enjoyable. It's also one of the most ideal islands for hiking. Walking barefoot on the white sandy beaches will give you peace of mind. In addition, renting a scooter to get around the island is also a popular option here. The thing you shouldn't forget when coming to this island is to bring flip-flops. Because if you don't bring it, you might feel a little bad among a lot of people wearing flip-flops. 
Guam and the Northern Mariana Islands
We continue with another paradise of the North Pacific Islands. This is a crescent-shaped archipelago. Fifteen volcanic mountains frame this island. This is called two separate regions because there are two separate jurisdictions. Guam is at the southern end of the chain while the Northern Mariana Mountains are in the northern region. The island takes its name from the 17th-century Spanish Queen. So, this is also a good choice of holiday destination for history lovers.
This place is home to the indigenous people called the Chamorro. Research on these people is still ongoing because it's thought to be one of the first settled communities in the world. Yes, this place is truly a paradise for history lovers… It also contains many memories from the Second World War. This is the area where the planes that bombed Nagasaki and Hiroshima took off. For this reason, for those who want to learn in detail about the Second World War, there cannot be a better place than here. Access to these islands is extremely easy. You can come here with a short flight from Tinian and Rota regions. It's necessary to see the archeological sites, beaches, and lush nature here. This place is also very good for those who expect entertainment. The city has many casinos and fun nightlife.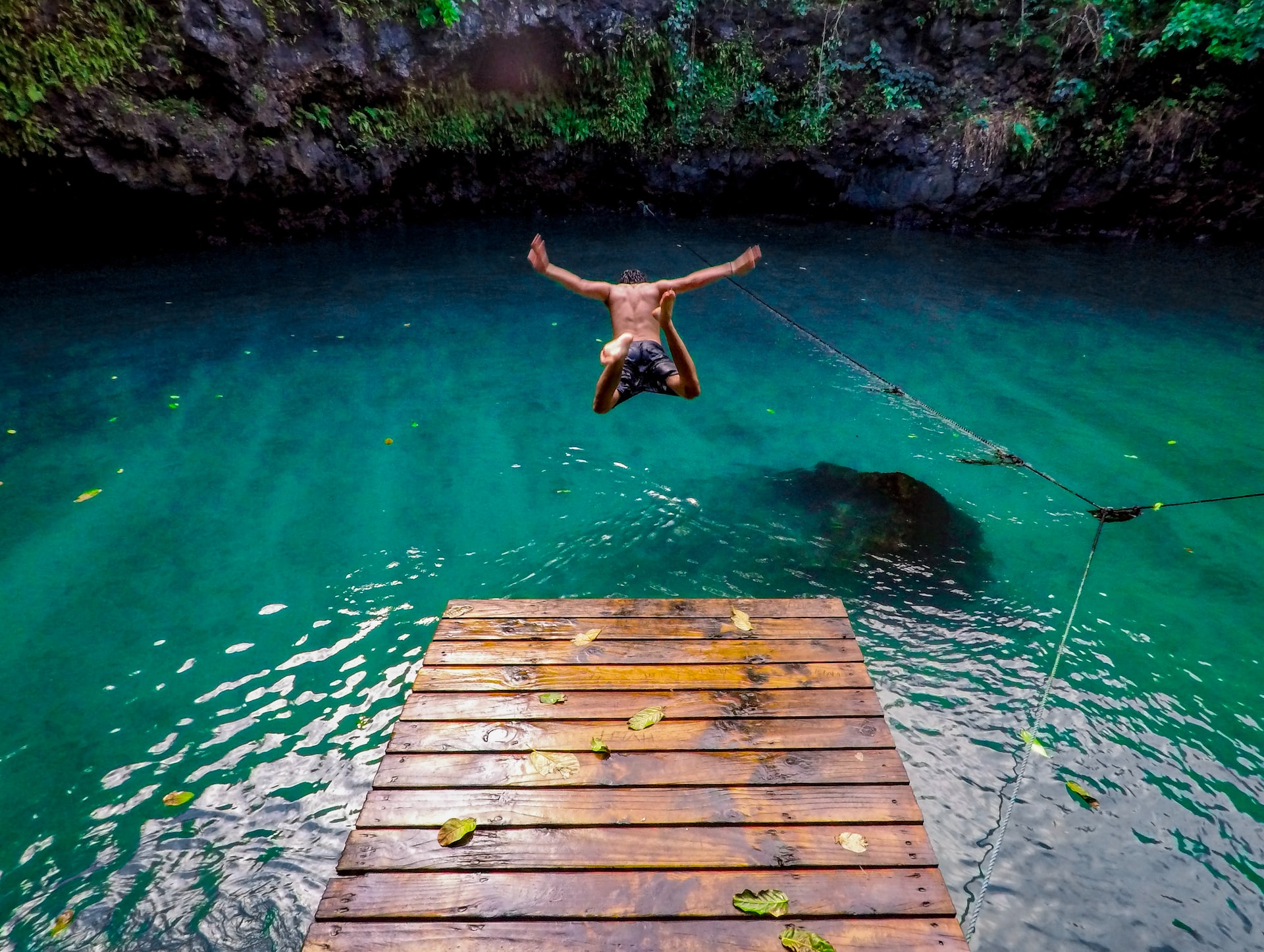 Samoa Islands
If you're thinking about where to go, especially at the end of a tiring holiday, this place will relax you. Samoa is a South Pacific island that is highly regarded as one of the best in the region. Many travelers prefer these sparsely populated rainforest islands of Samoa to take a breather after long trips. This place has a volcanic view. There was a big explosion at the time that destroyed many villages. However, it interestingly presents a beautiful sight today. These areas are open to tourist visits. This place is pretty well-guarded. 
It offers great hiking routes on the rugged cliffs and peaks here. Moreover, lush forests and coral reefs waters. It's such a magnificent place. Snorkeling is great. You can also fish or canoe. So, it offers many water activities. Surfing is also possible here. However, since the water is a little wavy, it doesn't appeal to amateurs. It's mostly preferred by experienced surfers. This place not only offers you natural beauty but also promises a wonderful cultural trip. The people of this place are very loyal to their traditional culture and they like to show them to tourists. The people love tourists and are very friendly. Here, you'll save memories by taking lots of photos! For accommodation, if you like luxury, we recommend Sinalei Reef Resort & Spa.
 Solomon Islands
The Solomon Islands, located in the South Pacific Ocean, are a tropical paradise. On the islands, there are several magnificent sites to view and activities to participate in. The crystal pure seas of Honiara, the capital city, are a must-see site for snorkeling and diving. Another popular site is the World War II Museum, which teaches tourists about the islands' history. The Solomon Islands include various hiking paths through lush jungles and waterfalls for individuals who enjoy nature. There are several resorts and hotels to select from, ranging from luxury to cheap alternatives. In addition to these activities, the islands are famed for their great seafood, so sample some native meals while you're there.
The Solomon Islands have a number of stunning beaches to explore, including Marau Sound and Ghizo Island. Visitors may learn about the habits and traditions of the indigenous people in the Solomon Islands' traditional villages for a really unique cultural experience. On the islands, there are several options for fishing, surfing, and birdwatching for outdoor enthusiasts. Overall, the Solomon Islands provide a varied choice of activities and attractions for visitors, making it an ideal Pacific Island vacation.
Tips and Tricks for Planning a Trip to Pacific Islands
Now that we've counted the places you can add to your list, let's consider what we need to pay attention to. These islands are all amazing, but we always need tips when we're going on a vacation. Come on, let's start…
Here are four important tips:
The Pacific Islands are great for backpacking if you don't have a lot of money to travel or don't want a luxury vacation. You can travel almost all the islands with just a backpack.
The water of all these islands is wonderful. It's azure. However, when you come to these islands, we recommend that you not just focus on having a beach holiday. Many of them are also home to many fields such as cuisine, culture, or history. Before you go, we recommend that you research it and see them. 
Each island is different. It's a big mistake to think that they're all the same because it's an island.
If these islands are far from your home, it's important to pay extra attention to transportation routes and accommodation before you set off, and you need to research thoroughly and hit the roads. 
Conclusion
In this article, we've listed the most beautiful islands in the Pacific for you and tried to give tips on a trip. Therefore, you now have information about a vacation in the Pacific. So, where will you go first?
Wherever you go in the Pacific, you'll be greeted with a paradise. We hope that we've helped you in preparing the route. Have a nice holiday in advance!
What are the best Pasific Islands to visit?
Some of the most popular Pacific Islands to visit include Fiji, Tahiti, Lord Howe Island and the Cook Islands. These islands offer beautiful beaches, crystal clear waters, and a range of activities such as snorkeling, diving, and hiking.
What should I consider when choosing a Pacific Island destination?
When choosing a Pacific Island destination, consider your interests and budget. Some islands may be more expensive to visit due to their luxury resorts, while others may offer more budget-friendly accommodation options. It's also important to consider the type of activities you want to do and the climate of the island.
How do I get to the Pacific Islands?
The most common way to get to the Pacific Islands is by plane. Many major cities have direct flights to the islands, or you can connect through a hub such as Los Angeles or Auckland. Some islands may also be reached by boat, but this option may take longer and may not be as convenient.
Are the Pacific Islands safe to visit?
Overall, the Pacific Islands are safe destinations to visit. It's always a good idea to exercise caution and be aware of your surroundings, but crime rates are generally low on the islands.
What is the best time of year to visit the Pacific Islands?
The best time to visit the Pacific Islands depends on your preferences and the specific island you are visiting. Some islands have a wet and dry season, while others have a more consistent climate throughout the year. It's a good idea to do some research and consider the weather and crowds when planning your trip.