The Best Language Learning Apps for Digital Nomads
As a digital nomad, you have the opportunity to live in different parts of the world, work with international companies, and meet various cultures  But are you learning their language?
In a place where you do not know the culture, communicating with the locals and getting yourself familiar can be pretty challenging. Learning the target language in small steps will be very useful for you. Otherwise, you may encounter obstacles in your social and business life.
Digital nomads who show an effort to learn a second language encounter these difficulties at a minimum level. By nature, they are open to socializing, trying new things, and communicating. Therefore, they are generally enthusiastic when learning a second language. However, they sometimes do not know where and how to start when learning a second language. 
In this guide, we'll present our fellow digital nomads with the best language learning apps. But before we begin, here's a quick rundown of why you should learn a new language! 
Reasons To Learn a New Language as a Digital Nomad
Your Network Expands and Job Opportunities Increase
As a digital nomad, you most likely establish international relations. When you learn another language, you can strengthen these relationships and develop long-term global networks. Another advantage of speaking the local language is the increase in job opportunities. They can better understand business needs, communicate more efficiently with partners, and are willing to work with you for your effort. Speaking the local language will make you stand out for building trust and intimacy in business life.
You Will Not Feel Alone
Many digital nomads complain of longing for loved ones and hometowns. In addition, it is challenging to always start from scratch in the places you go and be alone. It will be tough for you to get used to life and make friends, especially in a place where the language is unknown. Learning a new language offers opportunities such as learning the traditions, getting used to daily life, making friends, getting to know a new culture, and meeting the locals. It allows you to warm up to the places you go more quickly and shows that you are a social person who is open to communication.
You Make Deeper Connections
When you know the local language, you can make deeper connections in social relationships. You can gain close friends who will reduce your longing for family and friends. You will have an environment that will connect you to the local area and make your life enjoyable. Making deep connections is one of the most enjoyable and social reasons for learning a second language.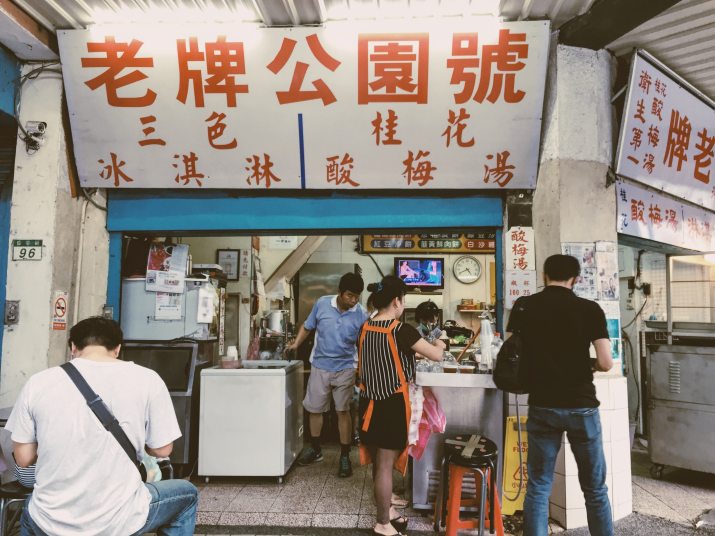 You Get To Know and Tour the Local Area Better
Knowing the local language allows you to easily follow local newspapers, TV channels, and events. Thus and so, you can be aware of the region you live in. Knowing the local language helps you find your way and not get lost. You can follow the signs or easily ask the locals for directions. In addition, you can solve the health system more quickly. Making an appointment at the hospital and telling the doctor about your problems does not turn into an ordeal.
You Save Money and Time
The better you know the local language, the more you will adapt to that region's local culture and lifestyle. You'll use public transport, accommodation, and shopping centers more conveniently. You can find various options in a short time for cheaper, such as cheap markets, fast transportation options, and affordable homes. You can also negotiate and compare prices. 
It Makes You Treat the Locals More Politely
Even if you are not social, you will still need to interact with the locals, such as during grocery shopping. Of course, your native language won't be enough to blend in the society. For these situations, you can learn some essential words that will allow you to be polite and show them your respect. For example, words like hello, thank you, good day, and please will make you look likable. You don't need to spend extra effort to learn these essential words. But you'll leave a positive impression on the locals.
Your Horizon Expands
The saying "One language is one person, two languages ​​are two people" shows that the more languages ​​you know, the broader the horizons of your mind will be. Learning a language is vital to creating a diverse social environment and viewing the world from a broader perspective. It allows you to form deep bonds with local people and meet new ideas. You meet new food, music, ideologies, books, and movies. This will significantly contribute to the formation of your personality.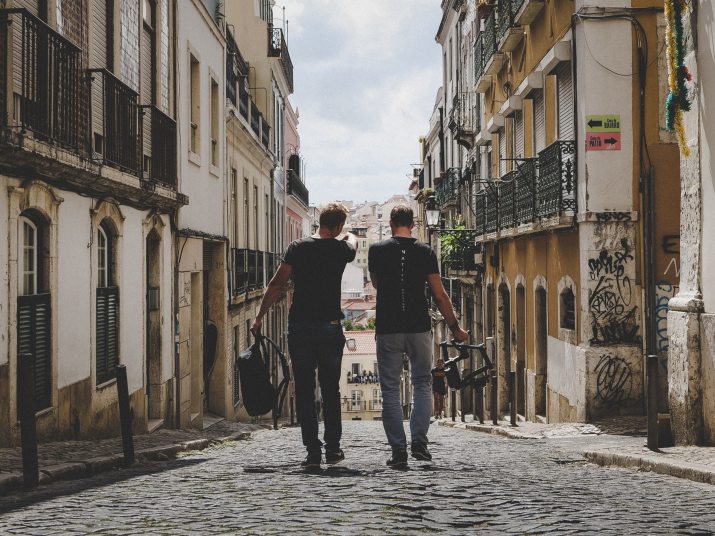 A New Language Activates Your Brain
Learning a second language allows your brain to work in different ways and learn new skills. When learning a language, you use both parts of your brain, so your brain muscles develop. The development of brain muscles helps you focus on being creative more easily. As both parts of your brain work, your memory gets stronger, and your analytical thinking skills improve. 
10 Best Language Learning Apps
Finding out a language learning app can be tricky for newbies. Thus, we listed the best language learning apps for you.
#1
Babbel
Offering 14 multiple language learning options, Babbel allows you to learn at your own pace. The application, created by more than 150 language experts, has mobile and desktop usage options. It hints at the pronunciation of the languages ​​it offers, improves speaking skills, and provides guidance. With various subscription options, you have the learning options you want, such as a real instructor and determining the duration of the lessons.
#2
Drops
With more than 45 language options, Drops aims to make learning possible for everyone. It offers a free trial option and membership options. It has mobile and desktop options and a colorful theme. Also, if you wish, you can get gift memberships for your loved ones with the "Gift Drops" option. You can also play word games with connotations to expand your vocabulary. With the opportunity to try different languages, you can start with the language that suits you best.
#3
Tandem
Tandem continues to work with the idea of an application where millions of people teach languages ​​to each other. There are 12 sign languages ​​among more than 300 language options in Tandem. Chatting with people can improve your colloquialism, vocabulary, and pronunciation. Tandem, which has a working system in the style of "letter friendship", offers you options according to your interests and the language you want to learn.
#4
Rosetta Stone
Rosetta Stone, which has 25 different language options, offers mobile and desktop use. It has 3-month, 1-year, and lifetime membership options. The content of the modernized application can also be easily used in mobile applications. You can take private lessons or use cultural techniques that make you feel like you are living in the country to facilitate learning.
#5
Duolingo
Duolingo has free and paid membership plans and 39 language options. With Duolingo Plus, you can try the ad-free and fast learning membership for 14 days free. It has desktop and mobile application options with the motto of learning wherever and whenever you want. It keeps you motivated with simple and fun lessons that you can practice daily. It allows you to progress by increasing the difficulty level step by step. It also includes courses, tests, and teacher tools. Duolingo remains among the most popular language-learning apps. 
#6
Mondly
Mondly is a language learning application used by 100 million people with 33 language options. There are ways of working that appeal to different people, like professionals or children. Focusing on improving your vocabulary and progressing fast, Mondly is one of the first language applications to provide learning with chatbot and speech recognition. The application also has different language options for users who are not native speakers of English.
#7
Busuu
You can even study for 10 minutes a day on Busuu, which provides the opportunity to learn effectively by doing live lessons with native speakers. It offers one-month, one-year, and two-year paid membership options. It has a student community of 120 million people. In addition to motivating points such as collecting points and earning badges, there is also a mini-course for you to gain quick language skills during your travels.
#8
Memrise
Memrise, which has 23 different language options, has 60 million participants. It makes language learning simple with techniques for memory and learning pronunciation and speech patterns from a native speaker. It also aims to teach you the points you need to pay attention to your tone of voice while learning a second or third language. You can become a free or paid member of Memrise, which also has a mobile application option.
#9
Beelinguapp
It is an application that aims to teach languages ​​naturally by reading news and audiobooks and listening to songs. Beelinguapp is one of the best apps if you have a basic knowledge of the language you want to learn and want to improve yourself. You can learn unfamiliar words in the texts you listen to and read with flashcards techniques. You can open a paid or free account in the application, which has 13 different language options. You can be sure that the free account option includes many features.
#10
Italki
With more than 150 language options, Italki helps you learn languages ​​with different methods such as free practice, one-to-one lessons, and language tests. It is an application where you learn from certified teachers online. In addition to improving your language skills, you can also join the community that provides connections around the world. Italki, which also allows you to get to know different cultures, allows you to get an education at your own pace. 
We hope you like this guide and find out your best language learning app. Good luck!
Frequently Asked Questions About Best Language Apps
Which language should I learn?
English and Spanish are the most spoken languages ​​in the world. Learning these languages ​​will benefit you in international business. At the same time, learning the local language of where you live or the language of the partners you work with will put you at the forefront. 
How to learn a foreign language if I do not have money?
There are many ways to learn another language without spending money. For example, you can practice with your foreign friends or join volunteer groups practicing speaking. However, one of the best ways to learn a language is to use free language learning apps. Language learning apps allow you to talk to locals and take lessons from certified teachers at times that suit you. Many language learning apps will enable you to take advantage of free opportunities by just advertising during the breaks. 
Why you should learn another language?
There are many reasons for learning another language. It provides the expansion of your network and increases job opportunities in the sector you work in. You can get along better with the locals where you are going, allowing you to be kind to them. It allows you to save time and money and build deeper relationships with people. It broadens your view of the world and helps your brain muscles to work actively. 
Learning a new language will be beneficial in every moment of your life. Especially if you are a digital nomad, it can make you a happier person and make your work and social life more practical. It improves your relationships with people and makes you a more social person. Learning a new language is getting easier thanks to language learning apps.
Which apps are useful for self-study?
Many language learning apps have different techniques, tests, and games for you to practice yourself. If you are looking for an app for self-study, I can recommend Beelinguapp. In Beelinguapp, you can listen to audiobooks, news, and songs in any language by plugging in your headphones. It is a helpful app for improving yourself if you have some foundation.
Is there a free language learning app?
Yes. Many language learning apps have free trial options for the members.