The Best Cities to Live in Europe for Remote Workers
There are many perks to being a remote worker, but the best is the ability to choose where you live. You'll find plenty of European cities that are ripe with opportunity and have a thriving tech scene. With its endless parks, lively nightlife, and convenient public transportation, it may get hard to pick just one place.
You'll find both small cities with lower living costs and prominent cities with a lively lifestyle. With a sunny climate, culture, and relaxed lifestyles, these cities make up for an ideal place to work and unwind.
Each of these cities offers plenty of opportunities for networking and collaboration while also providing a relaxing and enjoyable atmosphere. So why not consider packing your stuff and making a move?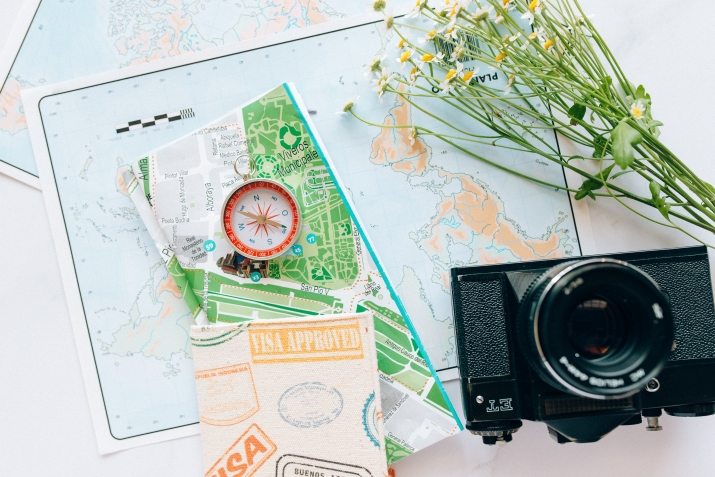 Top 6 Places for Remote Workers 
Check out these top destinations if you're searching for a great place to live in Europe as a remote worker. We'll discuss information such as cost of living, internet speeds, and access to public transport. This will help you choose the best remote work destination even if you are a solo traveler.
1. Zagreb, Croatia
Zagreb is an excellent choice for digital nomads on the go who are looking to live comfortably within budget. There are plenty of activities available, such as exploring its best museums, historical sites, and good restaurants. The weather in Zagreb is ideal for those who like mild summers and cold winters.
This bustling city offers fast WiFi, reliable healthcare facilities, and various cultural events that will entertain you all day long. The cost of comfortable living is about $1,300-$1,800 per month. Your rent may range from $500-$1,000 per month, which is very cheap compared to many European cities. It's recommended to get health and travel insurance for a safe stay in Croatia.
Public transportation in this city has consistent bus service and bike-share programs. You'll easily get around and outside the town quickly.
2. Prague, Czech Republic
Prague is perfect for a digital nomad searching for the best city to live in while working from home. The low cost of living ranging from $1,800-$2,200 per month makes it an attractive destination for remote workers.
Prague has hot summers and cold winters so you'll get to enjoy both kinds of weather. The city also has beautiful architecture and historical monuments. You can visit galleries, and opera houses and explore the town square in your free time. The best way to commute in Prague is via public transport using trams, buses, and the metro.
The average rent cost here may range from $700-$1,000 a month and comes with plenty of amenities. Remote workers will find good internet connectivity that works on old-fashioned cable internet. Moreover, Prague has the best healthcare, and it's easy to get a Czech health care card.
3. Tallinn, Estonia
Tallinn is a blend of affordable amenities and high quality of life. Remote workers can live here comfortably for around $1,800-$2,000 per month. The rent starts from $1,000 per month.
The city has plenty of galleries, museums, and cultural attractions to explore. You can enjoy your summers visiting old towns and opera houses in the city. Use public transport to explore the city center.
While working on the go, it's better to get a stable internet connection or use cellphone data to have all-time connectivity here. Besides, you can get the Estonian Health Insurance Fund for healthcare.
4. Budapest, Hungary
The city of Budapest is a mecca for digital nomads and professionals alike. It has eclectic mix-antique buildings from all periods and modern boutiques with outdoor cafes. You'll find people working in these cafes and coworking spaces while relaxing over lunch and coffee.
Budapest has one of the best government healthcare, transportation, and internet connectivity. The city's metro system will provide you access to all the corners. Depending on your lifestyle, the cost of living may range from $1,600 to $1,900 per month.
The rent can be anywhere from $400-$1,000 per month. While living in Budapest, you can enjoy summers outside and winters with a Furdo hot water bath. You may get by with English in the city; however, learning Hungarian may help you communicate easily.

5. Lisbon, Portugal
The most youthful and vibrant city in Portugal, Lisbon is inviting for young people who want to escape cold winters. With an average temperature of 18 degrees Celsius year-round, Lisbon offers expats and remote workers great relief from Europe's winter. However, Lisbon gets heavy rainfall during the winter months, so it's good to prepare for the downpour in advance.
Moving here will guarantee a high-quality life. It's best for people who wish to explore ancient city's history while living on a budget. The living expenses for a digital nomad average about $820 monthly. Full-time living costs could range from $1,600-$2,200 per month. Besides, the average rent cost is between $650-$800 per month.
In addition, healthcare is easy to access with the European Health Insurance Card (EHIC) and private facilities. Most people speak Portuguese here, so learning at a basic level may help. The city is well-connected with bus and tram services. Another benefit is the good WiFi speed all over the town, especially in the Baixa quarter.
6. Barcelona, Spain
Barcelona is a go-to destination to experience the Mediterranean climate, gorgeous architecture, and delectable cuisine. It offers several amenities and high-quality life at an affordable price. You can explore the city using public transport and bikes. Besides, you may rent a bike or cover small distances on foot.
You can work in cafes and restaurants offering high-speed WiFi; however, get a cellular connection for commuting or home. While remotely working at Nomad House and Turista Libre, you may come across the digital nomad community.
Many locals are fluent in English, but learning Spanish will help you enjoy more conversations. The rent may range from $800-$2,000 a month with an average cost of living of $1,800-$2,500 per month. Getting a Spanish health care card is a fantastic idea to receive the best services.