Balearic Islands: The Ultimate Guide
Majestic Balearic Islands! Wonderful islands in the east of Spain. Surrounding here are four fascinating islands: Mallorca, Ibiza, Menorca, and Formentera. The economy's main driver, tourism, only provides seasonal employment, leaving a large portion of the workers unemployed throughout the winter. History Varied civilizations have left their traces on the island. In 1833, the Balearic Islands became a Spanish province.
We'll talk about each of these islands in detail for you in a little while. However, you can be sure that each of these islands is wonderful and appeals to all kinds of vacationers. Some appeal to those who're more fun-loving, while others appeal to those who seek silence. And, they all have a wonderful sea. Soft sands and turquoise sea…
Now, we'll tell you about these wonderful islands. So, let's start. 
Popular Tourist Destinations in the Balearic Islands
The Balearic Islands offer a diverse range of popular tourist destinations for visitors to explore. In Ibiza, party-goers can dance the night away at the island's famous clubs and beaches. Mallorca boasts picturesque towns such as Palma and Alcudia, as well as beautiful beaches like Cala Millor and Cala Mayor. Menorca, known for its tranquil atmosphere, offers scenic beaches like Cala Pregonda and Cala Turqueta. Formentera, the smallest of the Balearic Islands, is a paradise for those looking for a peaceful getaway with crystal clear waters and white sandy beaches such as Platja de Migjorn. Each island offers unique experiences and attractions that are sure to delight visitors.
Here is the list of Balearic island you can find on this post:
1. Ibiza
2. Mallorca
3. Menorca
4. Formentera
Ibiza
We think you've often heard of Ibiza as a party venue. This is true. This place is truly a party paradise and one of the largest islands. However, it would be a mistake to think that Ibiza is all about crazy party nights. There is much more here. For example, it's home to world heritage sites. So, for example, we can easily say that it appeals to culture lovers as well. If you're looking for calmness, it's important not to come here during the full season. In the off-season, this place is quieter and many digital nomads prefer it. In fact, Ibiza is extremely common among digital nomads. 
First of all, this place has a wonderful sea. It has magnificent bays and clear waters. So, if you like swimming, we would say to you consider this place. In addition, since this is a very popular place as a tourist attraction, you'll not have any problems with the language. You'll probably come across someone who speaks the same language as you at every corner. 
The only downside of Ibiza for a digital nomad is that it has fewer co-working spaces than the other islands here. However, this brings another advantage. You can choose to work in the wonderful cafes here. In this way, you can have the chance to expand your network by acquiring a network from other fields. You'll not have any difficulties while working here. 
Mallorca
Speaking of the island of Mallorca, it's necessary to add Palma, its capital. Every week, there are about 150 ferries that travel between Mallorca and other destinations, with the majority heading to mainland Spain. In fact, we can safely say that Mallorca is the most suitable island for digital nomads. 
The digital nomads, which have recently migrated here, also show that we're right. This place has always been quite popular with tourists anyway. What's more, it has become very popular lately as it's also a suitable place for digital nomads. Internet connection is quite good in most parts of the island. On the other hand, the capital city Palma is preferred. There are also many co-working spaces here. Also, create free days for yourself and visit the historical places of this place. Gothic Cathedral is among the must-sees. 
One of the main reasons digital nomads prefer this place is that it's a quiet place. Although there are many tourists here, everyone usually hangs out on their own. For this reason, it's one of the most preferred places for digital nomads who live in big and crowded cities and want to escape from there. The local people here are wonderful. They're so friendly… You won't be able to get enough of chatting with them. Attention, you can get lost in the conversation and forget about the job. One more thing that can make you forget about work: the stunning view! But, besides making you forget, this place also offers great views to focus on. You'll witness an increase in your creativity. Here, you can relax and work to the fullest. 
Menorca
Another Balearic island that digital nomads are discovering day by day: Menorca! This is a very popular place among tourists. In recent years, digital nomads have also started to prefer this place frequently.
One of the main reasons for this is that it has a large number of co-working areas and their number is increasing day by day. Island loved digital nomads and works for them. Ciutadella is the largest city here. There is a very rich historical heritage in this region. For this reason, we recommend that you visit these areas while spending time in the co-working areas, which are numerous in this region. 
Compared to other islands, we can say that this is a much quieter place. A very safe and peaceful environment prevails. Local people are also very friendly. They can invite you to their house for tea at once. Here, you can meet many people and create a very wide network. We can say that this place wouldn't suit those who're looking for an intense holiday atmosphere. Because this is a really quiet place. But, if you're looking for peace, Menorca can be at the top of your list among the Balearic islands. You can find the opportunity to work in front of wonderful landscapes. A coastline is a wonderful place for walking. You'll feel the smell of pines to the fullest. This place is famous for its long beaches.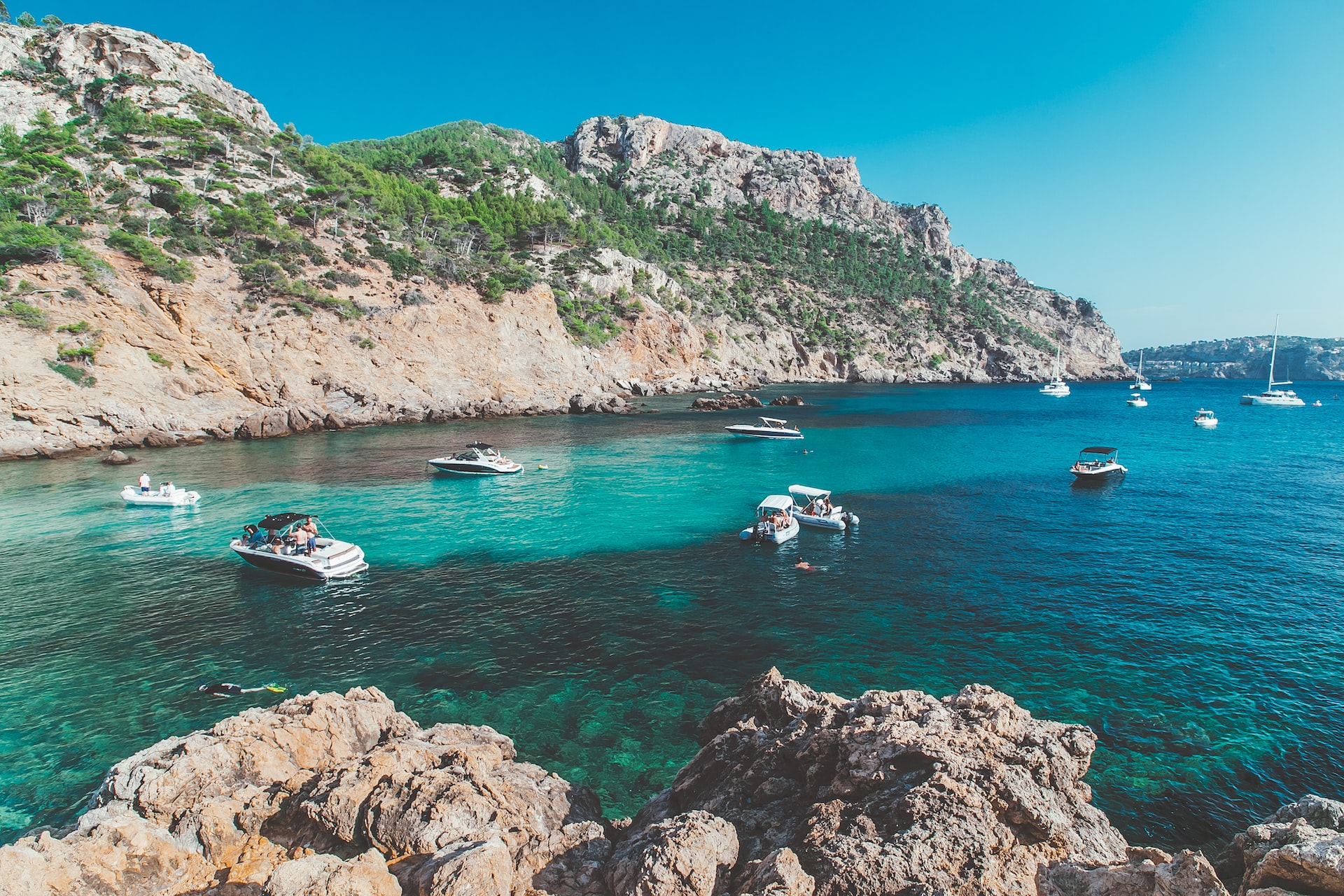 Formentera
And, we came to the last island, Formentera! This may be the smallest island on the Balearic. For this reason, there is no airport. If you're okay to come by boat, you won't regret it. The only way to reach this tiny wonderful island is by boat. But, when you're inside the island, you'll not feel its smallness. Because it offers many things to do to its visitors. If you have a bicycle, we say bring it with you when you come here. It'll be very enjoyable to travel on this island with a vehicle such as a bicycle or a scooter. If you don't have these, there are many places to rent. 
The locals of this place are just as sweet and friendly as those on other islands. If you go to them to rent something, you'll see it. There is a very high probability that they'll rent their property without even asking you who you're. Because it's small, everyone trusts each other here. This is one of the main reasons why this place is so beautiful. 
Exploring the island can be done in a few days. For this reason, if you're planning a short holiday, you can consider this place. Moreover, I would be very pleased to come to this island for a day. The beaches here are wonderful. Deep blue waters, soft sands… You can lie down under the sun and relieve the tiredness of a whole year. We also recommend you stop by the small farmer villages. Must take pictures here with wildflowers! 
Activities and Experiences to Enjoy in the Balearic Islands
Beach and Water Activities
Let us tell you a little secret. Not many people know this, but all beaches in Spain are free. That is, you don't charge to enter any beach. However, things like sunbeds and resort properties are expensive. But if you bring your towel, there shouldn't be a problem. 
The Balearic Islands cover a very large area. For this reason, there is a lot of sea activity here. The cliffs spilling into the sea form wonderful sea caves. Especially in the capital Palma, the long beaches and warm water are great for swimming and walking. We recommend that you choose between spring and autumn to come. During this period, water activity opportunities increase here. 
Here are the water activities you can do here:
Sea caving
Coasteering
Snorkeling
Jet skiing
Stand-up paddling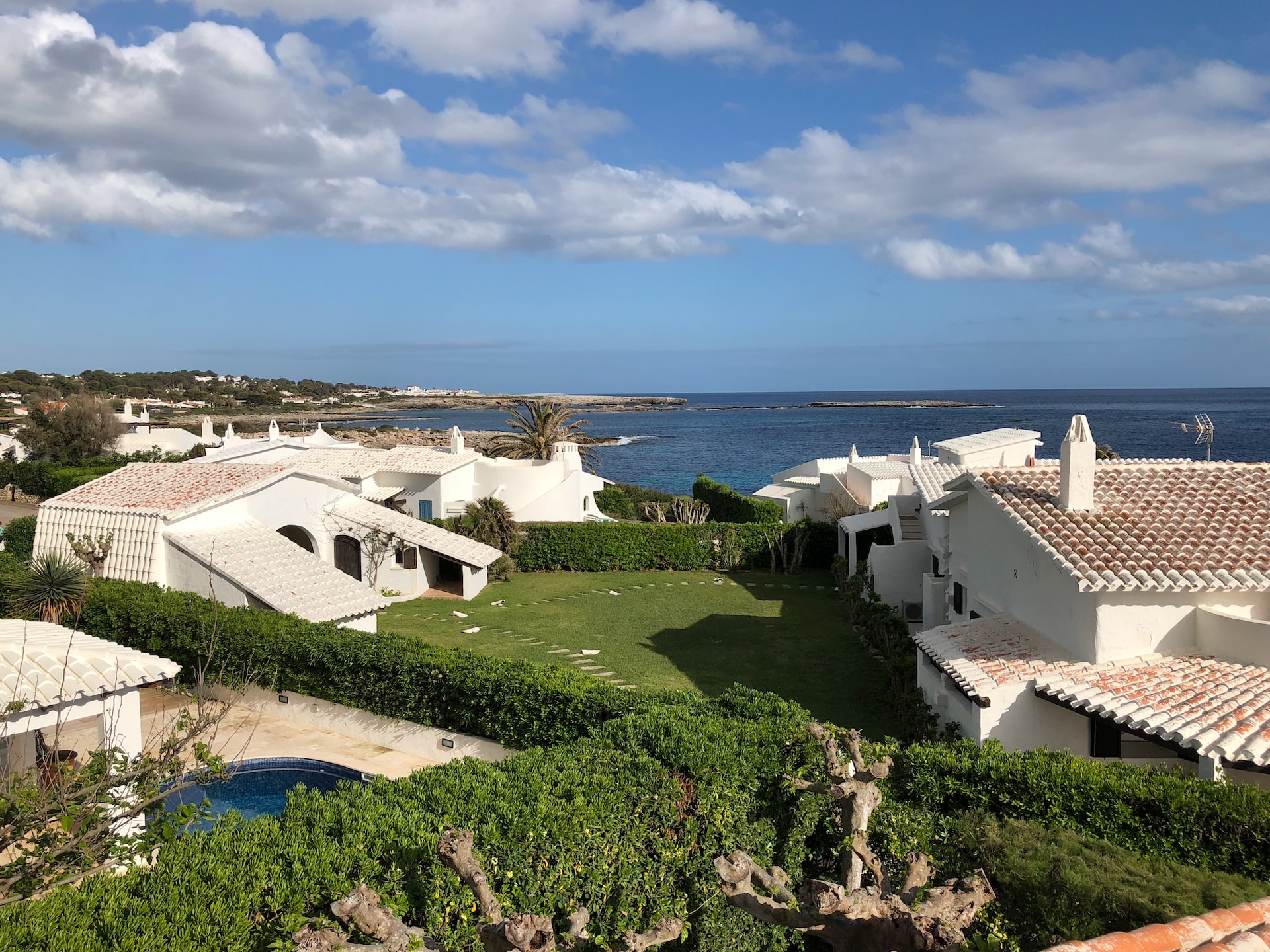 Hiking and Nature Activities
One of the most beautiful nature activities to do here is to go on a bicycle tour. You'll meet with such beautiful views that you'll never regret it. High mountains, virgin waters, farms, vineyards, trees… It has a wonderful nature. It'll be very good for you to take a break in quiet villages. Perhaps one of the locals will invite you to their vineyard for a meal. The chance to chat with the locals is another good one. 
Some places offer cycling tours. If you want to be with a group rather than alone, you can also consider these options. In this way, you join a tour with people who know the way. You go by suitable roads for bicycles. If you're new to cycling or aren't very experienced, these tours will be good for you. They also offer support tool facilities for those who need more help. 
Here are the things we recommend you do during this bike tour:
It's important to not miss the sights. All around you'll be beautiful blue waters, mountains, wetlands, farmland, and more. You can take lots of photos.
Here, the tradition of farming is very deep-rooted. We recommend you visit these villages during the breaks. The integration of buildings and mountains is wonderful.
Olive oil production on the island is very extensive. It'll be a very pleasant experience to stop by one of these vineyards and meet the owners on this nature tour. 
Cultural and Historial Activities
Besides the beaches, there is another reason why the Balearic Islands are so popular as a tourist attraction. It has a wonderful culture and historical heritage. Each island has a different heritage. Here, you'll see many archaeological sites, old streets, walls, monuments, and wonderful architecture. Be careful, don't lose yourself among these beauties! Now, we'll tell you about some important places. 
Son Fornes

Santuario LLuc

Catedral La Seu
Sant Francesc Xavier Church
Torre Cap de Barbaria (Torre Garroveret)
Faro La Mola
Sant Llorenç de Balafia Church
Sant Bernart Bastion
Historical complex 'Dalt Vila'
Taula i Talaiot de Trepuco archeological site
Naveta Es Tudons
Town of Talati de Dalt
Food and Drink Experiences
The opening and closing hours of the restaurants here change according to the seasons. In addition, they vary by location. For example, many restaurants in Mallorca and Ibiza are open every day during the summer months. However, Minorca and Formentera, they're usually closed on Sunday and Monday. 
If you're here on holiday during the high season, we recommend making a reservation before going to the restaurants because they're usually very busy. If you're going out of season, you don't have to worry about it. However, you need to check the opening hours before going out of season. For example, some restaurants don't work at all except during the summer season. 
Now, we'll talk about what you need to taste on which island.
Mallorca
Cocktail dates are very popular here. For this reason, dinner parties usually last until late at night. Therefore, you can find many kinds of cocktails in the bars. For example, we recommend Beatnik Restaurant & Bar located in Puro Hotel. This is an elite place and they prepare some very good local cuisine and cocktails. Sky Bar is located in Hostal Cuba. This place offers a great food dining experience with a great view. If you like wine, we recommend La Cabana Pool Bar and Lounge. This place has over 2000 wine and champagne options. 
Menorca
Do you like wine? Then, we say go to Bodegas Binifadet, which has been working since 1979. This place contains world-famous brand wines. When it comes to wine on the island, we can say that it's number one. It'll also be very nice to visit the vineyards here. You'll see wonderful caves during this time. We suggest you try the white merluzo with goat cheese and wine-based jams. This wine offers a combination of three kinds of fruit. If you want to sip wine in a quiet and beautiful view at the beach bar, we recommend Sa Cova. This is a beach bar located between the cliffs. We recommend you also taste the seafood dishes of this place. 
Ibiza
We say drop by Cotton Beach Club directly. Here, you can taste great snacks with international wines and cocktails. They make delicious Asian-inspired snacks. The halls of the places here are usually filled with white cushions and this reflects the season. After all, we're in party heaven! We recommend sitting in the glittering places on the shores of Cala Tarida. The wonderful chef of this place prepares great meals with the wine of your choice for an extra fee. We recommend that you experience it. You can also eat great food and drink great drinks in an airy way in the country-house-style venues. 
Formentera
We want to start with a restaurant by the sea. Es Moli de Sal. This place is located in a nature reserve a little distance from Illetes Beach. Seafood is great. Also, the design of the place is very nice. If you like noodles and want to mix them with seafood, we recommend Juan y Andrea. However, it can be very busy here. So, be sure to make a reservation. Do you think about where to go at sunset? La Savina! This place is located at the marina and the sunset is great here. You can watch the magnificent sunset with classic snacks, fresh seafood, and cocktails. Make sure you book the loft. This place also prepares a great breakfast. There are many kinds of cheese.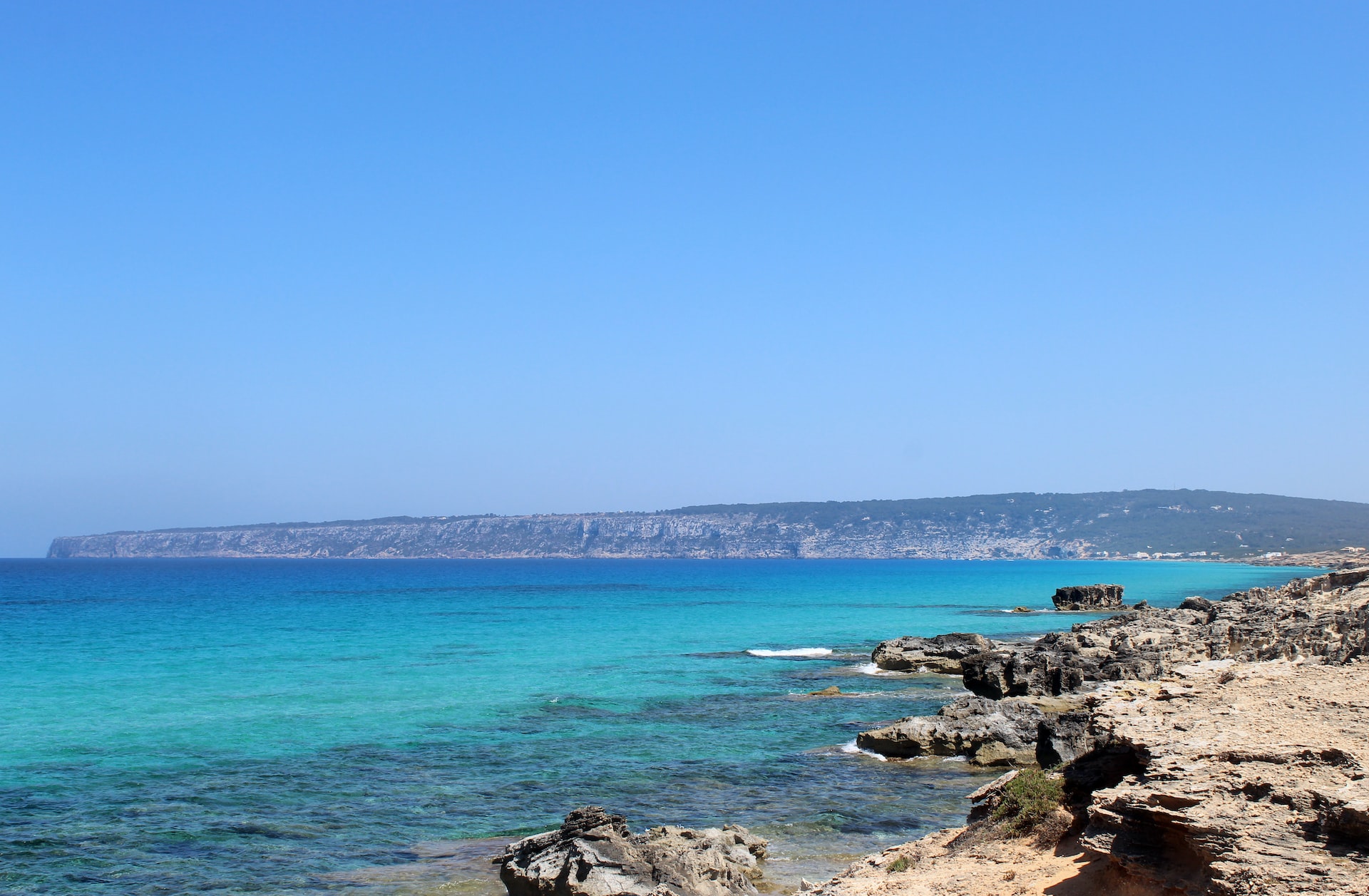 Tips for Balearic Islands
The Balearic Islands have a temperate climate. For this reason, the best months to visit are May, June, and September. At these times, the weather is quite hot here and many activities are held. In July and August, there is severe heat, so if you don't like extreme heat, you need to take care not to go during these times.
During the winter months, many businesses close their doors. Or, they shorten their working hours. The reason for this is that the weather starts to get cold as of October. Therefore, if you want to attend a lot of events, you need to not visit this place during the winter months. 
As transportation advice, if you want to see all the islands, it would be good to rent a car in Mallorca. It's possible to explore the island by walking on each island. Every week, there are about 150 ferries that travel between Mallorca and other destinations, with the majority heading to mainland Spain.
Also, one of the most important things to know when coming here is that you'll be paying a tourist tax upon arrival at your accommodation. Many people learn this information when they go, so don't forget this favor. Discounts are usually provided for long-term stays. However, this will vary according to your accommodation category. 
Conclusion
In this article, we've tried to give you information about the Balearic Islands. Now that you have a lot of information about the islands. It's time to decide which island to start with. 
We hope this article has helped you and you can plan your trip with ease. Have a great holiday in advance!
Where are the Balearic Islands located?
The Balearic Islands are an archipelago located in the western Mediterranean Sea, near the eastern coast of the Spanish mainland. The four main islands in the archipelago are Majorca, Menorca, Ibiza, and Formentera.
What is the best time to visit the Balearic Islands?
The best time to visit the Balearic Islands depends on your preferences. The peak tourist season is from June to September when the weather is warm and sunny, and there are many events and activities. If you prefer a quieter, more relaxed vacation, consider visiting in spring or fall when the weather is still pleasant and there are fewer tourists.
What is the official language spoken in the Balearic Islands?
The official language spoken in the Balearic Islands is Spanish. However, many people also speak Catalan, especially in Menorca. English is also widely spoken, particularly in tourist areas.
What is the currency used in the Balearic Islands?
The currency used in the Balearic Islands is the Euro (EUR).
What are some popular activities and attractions in the Balearic Islands?
The Balearic Islands offer a variety of activities and attractions for visitors, including: -Beaches: The islands are home to many beautiful beaches, such as Es Trenc in Majorca and Cala Macarella in Menorca. -Snorkeling and diving: The clear waters around the islands offer excellent opportunities for snorkeling and diving. -Cultural sites: The islands are rich in history and culture, with many sites to visit, such as the Cathedral of Santa Maria in Palma de Mallorca and the ancient city of Talayots in Menorca. -Nightlife: Ibiza is famous for its lively nightlife scene, with many clubs, bars, and parties. -Outdoor activities: The islands offer many outdoor activities such as hiking, cycling, and water sports.
Do I need a visa to visit the Balearic Islands?
If you are a citizen of the European Union (EU) or the European Economic Area (EEA), or Switzerland, you do not need a visa to visit the Balearic Islands. If you are a citizen of another country, you should check the visa requirements for Spain, as the Balearic Islands are part of Spain.
Are there any vaccinations required to visit the Balearic Islands?
No, there are no vaccinations required to visit the Balearic Islands. However, it is always a good idea to check with your doctor and make sure that your regular vaccinations are up to date.