Hidden Gems in Paris | HappySoundsLike
Paris has so many hidden gems that you'll be enchanted! If it's your first visit to Paris, you may prefer tourist attractions, but if you want to expand the list of places to visit, you've come to the right place.
But, let's be clear already, Paris has a lot of hidden gems. So, if you're going to be in town for a day or two, you might not have time to explore all of them. However, if you have the chance to stay longer, one of the best holidays of your life will be waiting for you!
Secret passages, great unknown restaurants, some places that even the locals don't know… Let's start to discover Paris and its hidden gems!
Off-The-Beaten-Path Museums
Gaîté Lyrique
This is a museum that focuses on art and creativity in the digital age. One of the best parts is that it's for adults and kids. So, this is also a great place to come as a family.
You'll love the contrasts here. For example, baroque architecture in the 19th music hall welcomes you on one side, and an exhibition on hyper-modern subjects on the other. One of the most beautiful aspects of the museum is that it contains this contrast. The events here are also numerous. Interactive concerts, workshops, storytelling, drawing, dance… These activities are also organized for children. It has a wonderful library at the entrance and anyone who wishes can enter. We recommend that you take a look at this library when you come here. This is a very futuristic place. It attracts game lovers as well as an extensive library and great books. There are consoles for them here. 
Le Ballon de Paris
Have you been to Paris and are tired of waiting for the Eiffel Tower? Never mind! The Eiffel Tower is already visible from many parts of the city. We come to you with a better alternative: Le Ballon de Paris.
This is a great alternative to the Eiffel Tower. In this way, you can see all of Paris while floating in the air and you'll have a different museum experience. The balloon is located in a twelve-story building. The feeling is really exciting. You find yourself swinging in the air all of a sudden. This balloon is a balloon worth seeing on its own. You can see it anchored. 
Le Carreau du Temple
The location of this temple dates back to ancient times. It dates back to the Knights Templar and the Crusades. Therefore, it has a very important place in French history. However, most people don't know this…
The place is currently used as a cultural center with the market hall open to the public. If you're going during the summer months, you have to pay attention to the time because it's closed for a month during the summer months. It's always open the rest of the year. Many events are held here, which makes this place more attractive. Street food, dance, sports, jazz… Here you can find all kinds of things from every theme. In addition to activities such as workshops, concerts, exhibitions, festivals, and fairs are often held here. In short, this is a constantly dynamic place, but interestingly, it's a hidden gem.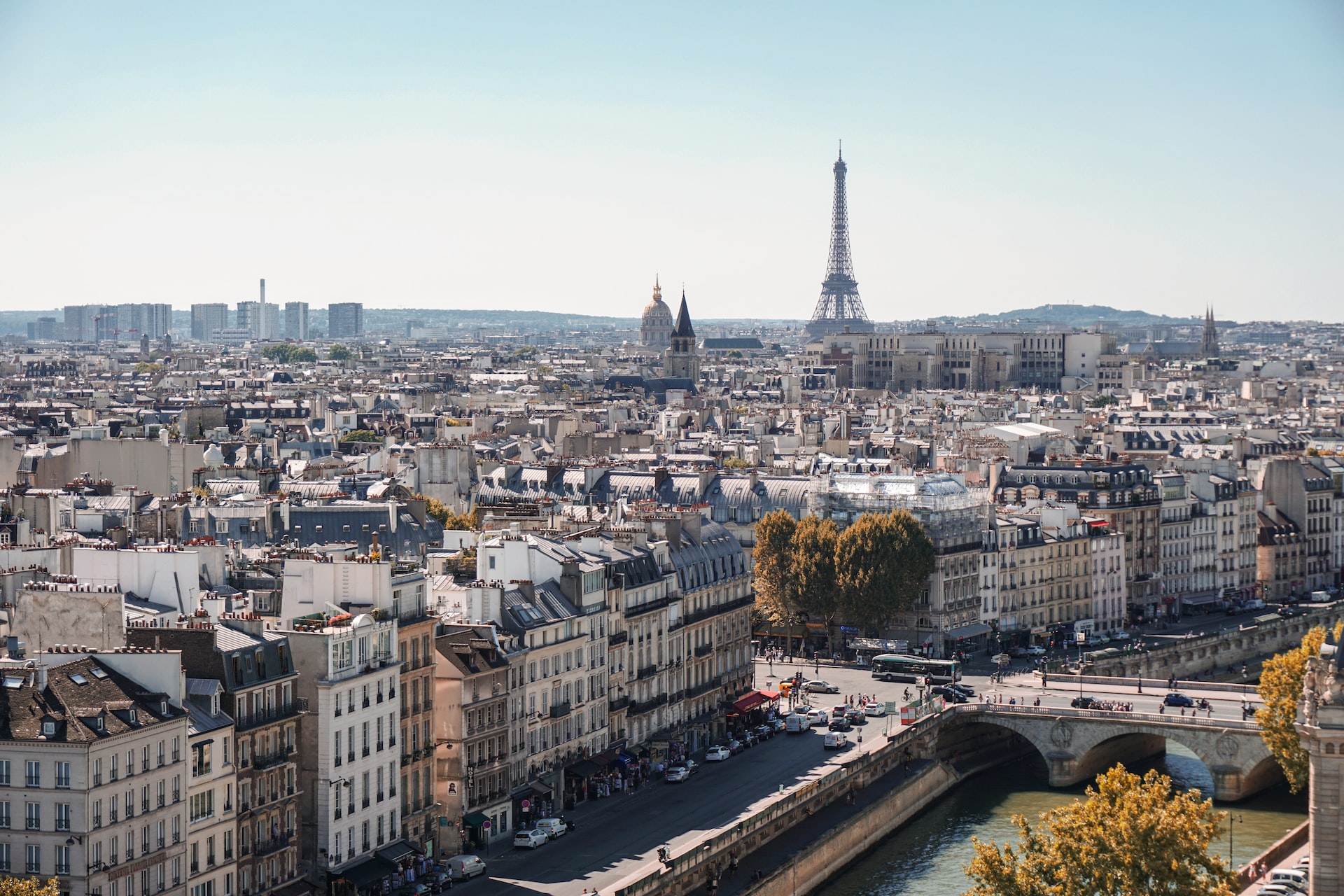 Secret Gardens and Green Spaces
Palais Royal Gardens
This is a palace located in the center of Paris. Its history dates back to the 17th century. The history of this place is just as alive. Until the French Revolution, this was the home of Cardinal Richelieu. Then, it passed to King Louis XIV. The main reason for the construction of this place was to be used as a shelter.
This place is truly a magnificent gem. When you look at one side, you'll see the courtyard surrounded by black and white columns designed by Daniel Buren, and when you look at the other side, you'll see the vintage boutiques and cafes. If you want to take a small walk and be at peace, this place will be a very good choice. Plus, you can come face-to-face with the mysterious bird-man at any time! This birdman is friends with birds. Let's see if you can find out the secret.
Parc Des Buttes-Chaumont
We have come to one of the jewels that will impress you the most during your visit to Paris. Parc des Buttes-Chaumont is a place full of wonderful views. Waterfalls, bridges, and more… This place seems hidden by the Canal Saint-Martin. For this reason, it's one of the hidden gems of Paris.
You come here by passing through the busy streets of the city. This makes the peace you find here even more effective. You feel like you're not in real time. Also, coming here is a completely free activity. It's just so good on that side. Taking a walk here will make you feel very good. 
The Flower and Bird Market
We strongly recommend that you visit this wonderful flower market, located between Notre Dame Cathedral and Sainte Chapelle. It stretches along the Seine River and of the best hidden gems in Paris.
You don't have to buy flowers here either. Just walking around gives you peace of mind. That trip under the green gazebos will make you a completely different person. During this tour, you'll see colorful flowers and their scents will fascinate you. You can take great photos here. You'll also find flower pots with very interesting designs as well as wonderful flowers here. Especially those birds chirping! Birds are only here on Sundays. Therefore, if you want to see them too, try to arrange your trips for that day. This place is a true Parisian jewel. 
Place des Vosges
Place des Vosges is a historic public square located in the Marais neighborhood of Paris, France. It is one of the oldest and most beautiful squares in Paris and is considered a masterpiece of classical French architecture.
The square was built in the 17th century and features 36 uniform houses with red-brick facades, arched doorways, and slate roofs. It is surrounded by arcades and is shaded by rows of trees, making it a peaceful and tranquil oasis in the heart of the city.
Place des Vosges is a popular destination for tourists and locals alike, offering a chance to relax, people-watch, and admire the beauty of the square. It is also home to several museums, including the Maison Victor Hugo, which is dedicated to the life and works of the famous French writer.
Whether you're interested in history, architecture, or just need a peaceful place to escape the hustle and bustle of the city, Place des Vosges is a must-visit.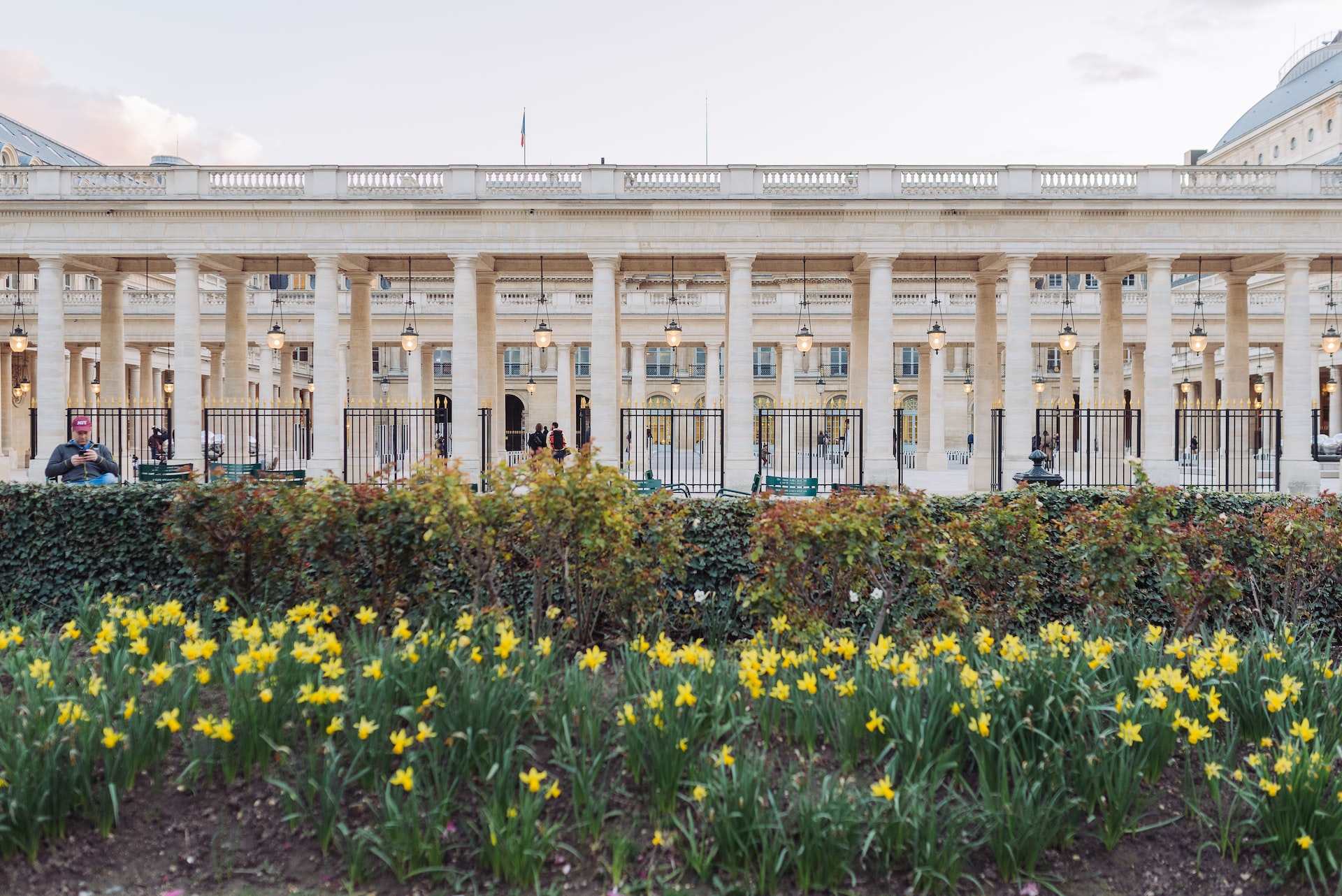 Unique Food and Drink Destinations

Bustronome
We come with an offer where you'll discover a hidden Paris gem and dine in one of the most beautiful views of Paris. Here you get your food from a bus under a glass roof. And, this bus is traveling while you eat!
You'll experience a very interesting gastronomic feast thanks to this bus. It passes through the touristy places of Paris so you won't see any other hidden gems during your meal but the restaurant itself is. Also, the food menu here is quite extensive. For example, if you follow a certain diet program, the chefs shape the menu for you. 
The Barbecue Bot
Would you like to enjoy a barbecue on the Seine? Then, let's get you to Click & Boat… This is a company. It allows you to rent boats all over France.
This is a barbecue boat. You can rent this boat for 4 hours. It's a great option for those who want to enjoy a romantic barbecue, and it's not very well known. In this way, you can have a meal with your loved ones in a friendly atmosphere and crown your trip. Here you also have the opportunity to choose the menus you want. For example, you can also eat sushi if you wish. 
Coco de Mer
As a restaurant recommendation, we take you to a very exotic place as the last hidden gem. This is a place with lots of small palm trees, with wooden materials in abundance. You'll experience the exotic to the fullest. So much so that there is even sand on the ground. This place is like a piece of heaven.
The food is also just like heaven. Moreover, their food is also exotic. They do very interesting fish and meat dishes. Also, we recommend trying their coconut menu. Drink options are also very wide here. They also have homemade punch and wine. Some of these wines are imported and exceptional wines.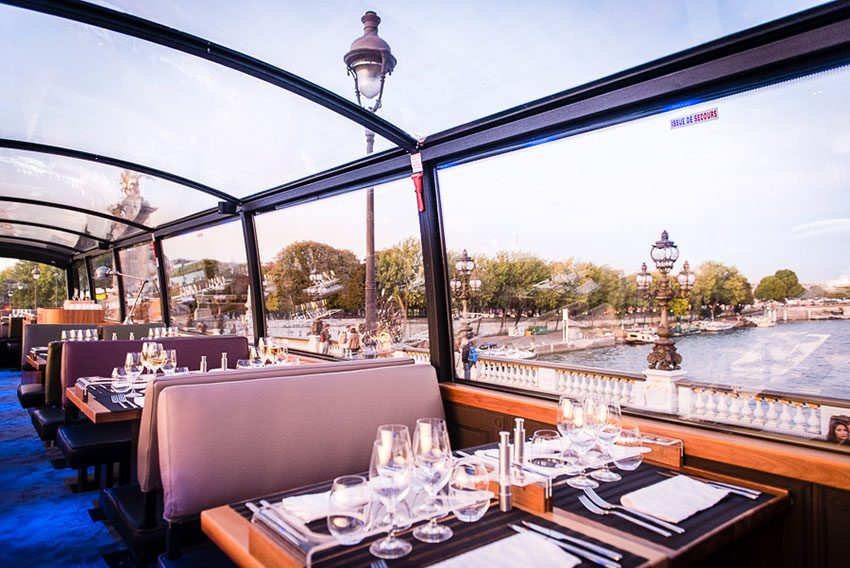 Other Paris Hidden Gems
Before we finish our list, we want to tell you about a few more hidden gems. 
Rue Cremieux
This is a hidden gem passage. Speaking of hidden gems of Paris, it would be impossible not to mention the wonderful passages of this place. This is one of the most colorful spots in Paris. This is a residential area. The pleasure of walking on a wonderful cobblestone street… This place has started to become a little popular in recent years. But as a tourist attraction. Interestingly, it cannot be said that the local people still don't know much about it. Probably one of the reasons for this is the influencers photographed in front of the pastel-colored houses! 

Promenade Plantee
Another very interesting hidden gem. This is an elevated park. It's built on an unused viaduct. It rises between the streets. A walk here can make you feel like a true Parisian. However, the paradox is that many Parisians don't know about this place. The road was completed in 1993. What inspired this place to be built is the Highline in New York.
There are many beautiful plants here. The park is filled with roses, trees, and plants. Also, while you're inside, you're looking at the beautiful architecture of Paris. There are many nice cafes around. A great option for a brunch break. 
Rue de l'Abreuvoir
Rue de l'Abreuvoir is a charming and picturesque street located in the Montmartre neighborhood of Paris, France. Known for its narrow cobblestone alleyways, colorful buildings, and stunning views of the city, Rue de l'Abreuvoir is a popular destination for tourists and locals alike.
The street is lined with small shops, cafes, and restaurants, offering a glimpse into the daily life of Parisians. It is also a popular spot for artists and photographers, who come to capture the unique atmosphere and beauty of the street.
Rue de l'Abreuvoir is a must-visit for anyone interested in exploring the history, culture, and charm of Paris. Whether you're a first-time visitor or a seasoned traveler, a stroll down this iconic street is sure to be a memorable experience.
Conclusion
Here it is… As you can see, Paris is home to many hidden gems. Exploring these is generally more enjoyable than exploring the tourist places that everyone knows. Because when you visit such places, you feel more traveler, you feel more adventurous.
And, perhaps, what many people think, you feel more belonging here. We've prepared this list to help you experience these feelings. We hope it'll be of use to you. We wish you a pleasant day! 
FAQ
What is the most popular Paris hidden gem?
Paris is a city full of hidden gems, with many small and lesser-known attractions that offer unique and unforgettable experiences. It can be difficult to choose just one, but some of the most popular hidden gems in Paris include:
Parc des Buttes-Chaumont: A scenic park located in the 19th arrondissement, offering panoramic views of the city, waterfalls, and a small island in the middle of a lake.

Musée de la Chasse et de la Nature: A unique museum that showcases the art and culture of hunting, including ancient weapons, hunting scenes, and animal specimens.

Passage des Panoramas: An historic shopping arcade that has been a part of Parisian life since the 19th century, offering a glimpse into the past while providing a variety of shops and restaurants.

Jardin Shakespeare: A serene garden dedicated to the works of William Shakespeare, located in the heart of the city near Notre Dame.

Île de la Cité: Île de la Cité is a small island in the Seine River that is considered the birthplace of Paris, France. It is one of the two natural islands in the river, the other being Île Saint-Louis. The island has a rich histo
What are some lesser-known sights in Paris?
Some lesser-known sights in Paris include the Musée de la Chasse et de la Nature, the Musée de la Magie, the Musée de la Prefecture de Police, and the Parc des Buttes-Chaumont.
Where can I find hidden gardens in Paris?
Some hidden gardens in Paris include the Jardin des Plantes, the Jardin des Tuileries, and the Jardin Atlantique.
What are some off-the-beaten-path neighborhoods in Paris?
Some off-the-beaten-path neighborhoods in Paris include the Marais, the Belleville, and the Canal St-Martin.
What are some secret museums in Paris?
Some secret museums in Paris include the Musée des Arts et Métiers, the Musée Gustave Moreau, and the Musée Jacquemart-André.
What are some of the most unique shops in Paris?
Some of the most unique shops in Paris include the Marché aux Puces de Saint-Ouen, the Merci Concept Store, and the Librairie des Arts Décoratifs.
What are some hidden cafes and restaurants in Paris?
Some hidden cafes and restaurants in Paris include Le Comptoir du Relais, La Belle Hortense, and Le Dôme du Marais.
Are there any hidden parks in Paris?
Yes, there are several hidden parks in Paris, including the Parc des Buttes-Chaumont, the Jardin des Plantes, and the Jardin des Tuileries.