Hidden Gems in London | HappySoundsLike
If you've been to London, we suggest you take time to explore its hidden gems. London has so many hidden gems… It's definitely worth your time.
London has a lot of tourist attractions too. Many tourists prefer to see only these spots. However, in our opinion, this isn't very suitable for the traveler's spirit! It's necessary to spend some time exploring the unknown spots of the city.
After discovering the hidden gems of the city, you may not want to leave. You'll feel at home here after seeing these beauties.
While discovering the jewels of London, one discovers himself. Are you ready to discover yourself too? So, let's not take the word any further. Let's start browsing the hidden gems of London. 
Hidden Neighborhoods in London
Shoreditch
Shoreditch is one of the coolest neighborhoods in London. What kind of London was envisioning in your mind when you came here? Now, forget about it! Here, you'll see a different London than you imagine. Interesting museums, streets full of art, great street food, hospitable locals, bars with laughter… It's an ever-evolving and changing neighborhood. 
This place was like the center point of the Industrial Revolution at the time. Many workers lived here. Therefore, it has a somewhat complex history. For example, with the increasing industry, it started to receive a lot of immigration and different economic classes emerged here. This place has turned into a neighborhood reminiscent of novels. Trying to imagine this history while walking its streets is a very interesting experience. 
Camden
Camden is one of the most beautiful areas of London. Besides, this place is best known for its market. That's why we think it would be nice to talk about its market. Popular boutiques and markets are among the most striking features of this place. This place is also known as the student district. For this reason, it's also home to many beautiful bars.
Here you'll find more stalls, bars, shops, and cafes than you can imagine. Almost over 1000. And, the stalls aren't just limited to food products, either. You can also find very nice clothes. We recommend coming here especially on the weekend because almost every stall is open at that time. In addition, it's a very enjoyable activity to buy food here and go to the canal. 
Greenwich
Greenwich is another of London's most beautiful neighborhoods with many landmarks. The most notable of these landmarks are The Cutty Sark and The Observatory. 
We recommend you to see these when you come, but there is more. For example, here is the Queen's house. This house currently houses the most important art collections in England. Its architecture is also interesting. It's a building that was built in a completely classical style. However, many people don't know this. There are also Tulip Stairs in the house, which is a very interesting experience to see.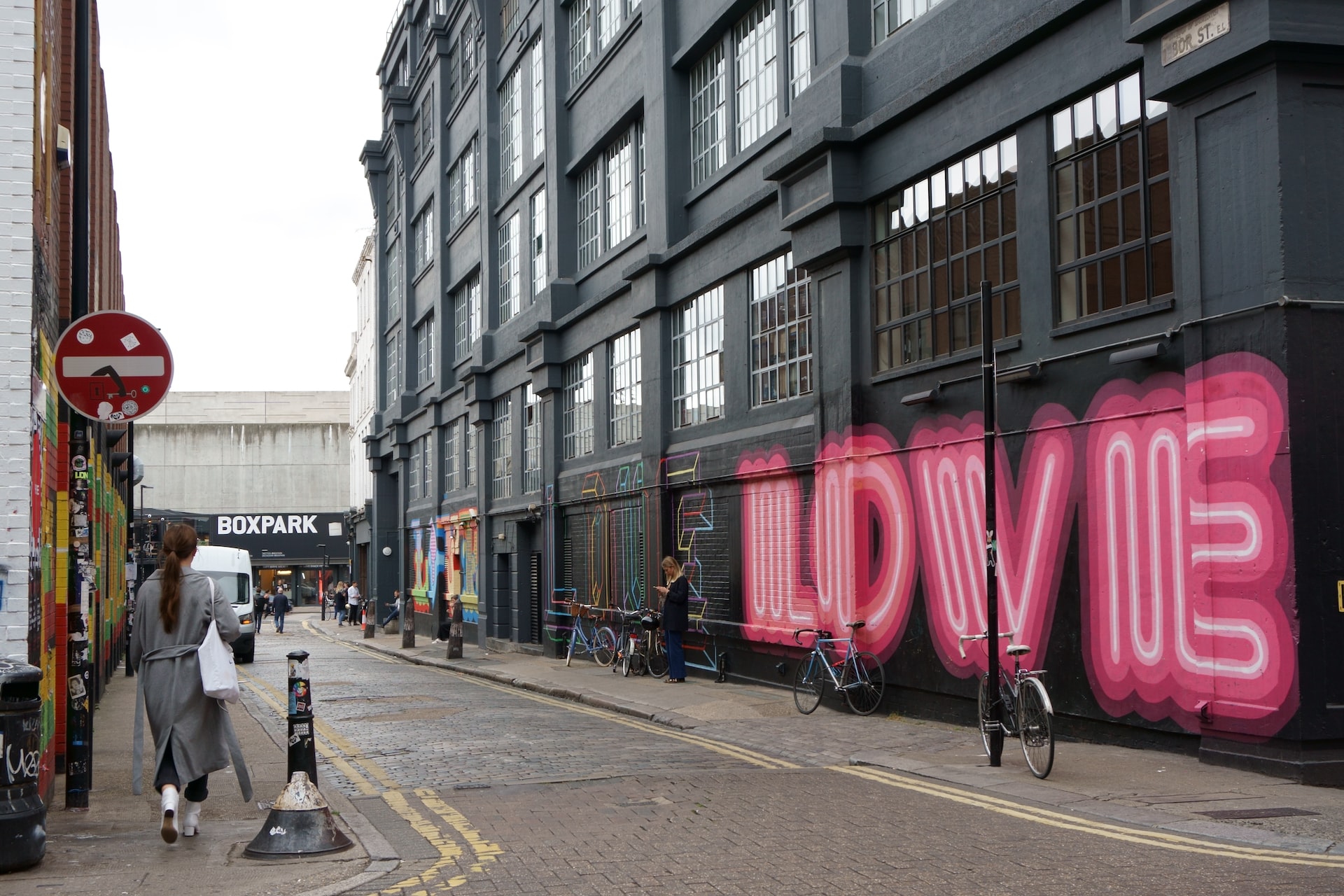 Off-the-Beaten-Path Museums
The Geffrye Museum
Geffrye Museum, which has been in existence since 1715, is one of the most beautiful hidden gem museums in London. This is a very well-maintained place. When you step in here, you can feel like a student in England. The way to the museum is quite interesting. It's a bumpy road and quite busy.
So what is the purpose of the museum? They're trying to show how a Londoner has lived here since the 1630s. Rather, it's a museum that tries to shed light on the life of ordinary people. For example, they showcase how a living room has changed over the years. The terrace is also beautiful. Many living rooms are on display here, and each represents a different era. Every single point of this museum is very interesting. We suggest you take a look at the tea sets. 
The Fan Museum
How appealing is UK nostalgia sometimes? Here is the Fan Museum, a hidden gem museum that caters to this. It dedicates itself to UK fans. About teaching the history of this place. The museum is located in Greenwich.
When you come to Greenwich you'll see this place near the park. It's located on a very cute side street. This place is the only one of its kind in the world. Helene Alexander founded this place in 1991. Its collections date back to the 11th century. The owners are very interested in the museum. For example, you can be sure that everything is in the right place while you're traveling because they're constantly taking care of it. The owners of the museum understand the museology business, which makes the museum more valuable. 
The Museum of the Order of St. John
St. John is an interesting person. This makes its museum interesting as well, and this museum isn't very well known even to Londoners. St. John is a caregiver in eleventh-century Jerusalems. And, he gives life to the international first aid organization. He is someone who has made a great contribution to the world, both militarily and socially.
Moreover, this story continues in London. This is a small and quiet museum located on a side street again. 
Unique Food and Drink Destinations
Borough Market
If you want to experience London life to the fullest, we recommend you visit this place. This place is like a paradise! It gets pretty crowded. However, this place is like heaven, especially for those who love to spend time in the kitchen. You'll find a lot of flavors here. This place attracts attention from both tourists and locals who usually do their shopping here. So, you can do your shopping here like a real Londoner.
Or, you can travel without spending any money. However, we need to mention that there are products for every budget here. Moreover, not just for every budget, but for every taste. If you want to explore the food stalls here down to the last detail, you need to spend a little more time. It's also possible to leave here full without spending any money thanks to the treats! 
Dishoom (Indian Cuisine)
Do you ever think you'd have one of the best Indian meals of your life in London? It'll be like this! This is one of the best restaurants in London and interestingly it's still not discovered by many. 
This place will give you a completely different gastronomic pleasure. Also, this place isn't limited to Indian cuisine. Here, you can find a variety of foods from all over the world and each one is more delicious than the next. All authentic. One of the best results of the coexistence of many cultures in London. Also, Indian cuisine is very common in England in general. People love spicy food. If you like it too, we recommend you try this place. 
Tea Room at Sketch (Modern Tea Experience)
As you know, afternoon tea is a must in London. And, old living room as we see in the movies, elegant porcelain cups and holding the pinky up while drinking tea… Yes, this is the traditional English way of drinking tea and there are many places in London where you can experience it.
So, what would it be like to mix this traditional with the modern? We think it's great. This place offers exactly that. There are many different rooms here. You may be a little confused when you enter the building. Special uniformed personnel will welcome you. This place will be one of the most memorable experiences in your life.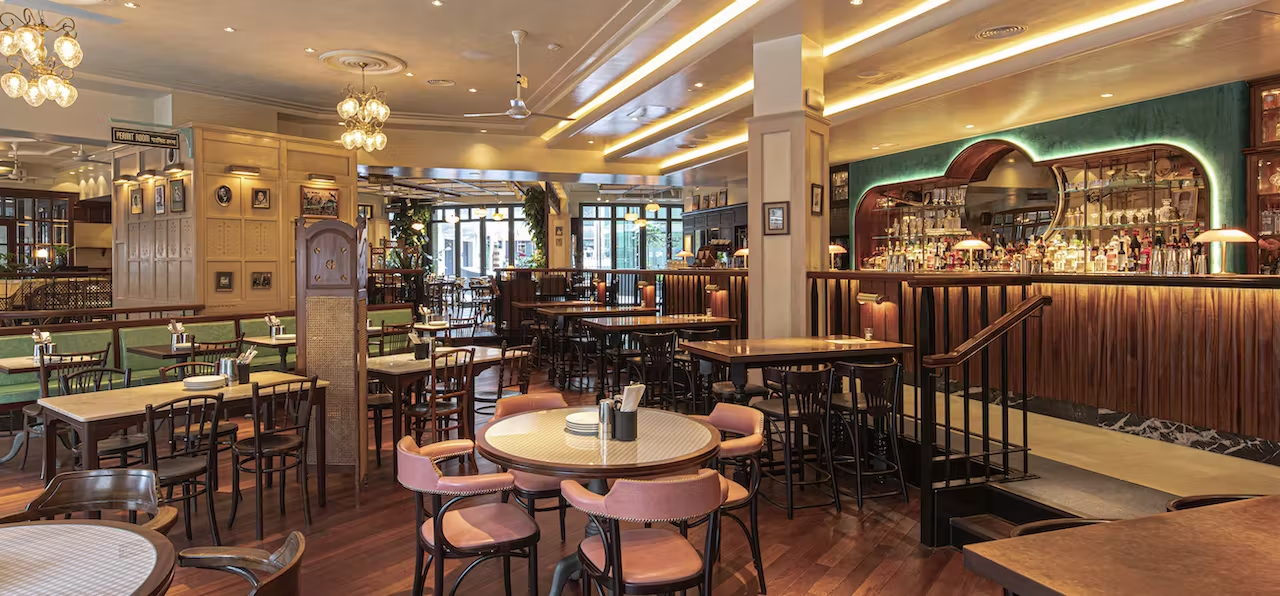 Secret Gardens and Green Spaces
Little Venice
London can be tiring from time to time because of its noise. If you want to escape the noise and take a breather, we have a great suggestion for you: Little Venice.
This is a very peaceful place. It's located at the junction of the Grand Union and Regent canals. This is a very little-known place and therefore very quiet. Truly a hidden gem. The water is quite calm and it also relaxes you with its calmness. There are very sweet neighborhoods and cute cafes around. It's very nice to take pictures here, so we recommend that you bring a camera with you. 
Holland Park
Another hidden gem peaceful place is Holland Park. This may be one of the most beautiful of all the jewels in London.
This is a very unique place with everything it has to offer. It's unlike anywhere else in London and you'll know what we mean if you come here. For example, even the only Holland park in it it's 54 acres. This is a huge wooded forest land. A great spot to get away from the hustle and bustle of the city. If you want to be in the city a little more, there is a Kyoto Garden at the other end of this place. This place is also very beautiful. This place has been around since the 1990s but still not much is known. 
Primrose Hill
And finally, if you can't get enough of the wonderful sights of London and are looking for something more beautiful, the best view can be found here. Primrose Hill is yet another great spot to escape the city and has a truly majestic view. This place is located just near Regent's Park. When you climb a slope, you reach here.
It's like the heart of London. It was once the hunting ground of kings. Now, it's a very beautiful green area, one of the city's oxygen sources. Here, you can rest your head and even relieve the tiredness of a whole year. There are Victorian houses with wonderful architecture in the surrounding area. Get ready to take pictures! There are also many beautiful tea rooms, boutiques, and bars in the surrounding area. If your arrival is on a Saturday, you'll also see an authentic farmer's market in the surrounding area. 
Chelsea Physic Garden
Chelsea Physic Garden is a historic botanical garden located in the heart of London, England. Founded in 1673, it is one of the oldest botanical gardens in the world and has a rich history of scientific study and horticultural innovation. The garden covers 4 acres and is home to over 5,000 different species of plants, including many rare and exotic species. The garden also features a number of historic buildings, including the 17th-century apothecaries' hall, which houses a collection of botanical artifacts and manuscripts.
Visitors to Chelsea Physic Garden can explore the lush and beautiful grounds, learning about the history of botanical science and horticulture, and observing the diverse range of plants and flowers on display. The garden is a tranquil oasis in the heart of the city, providing a peaceful escape from the hustle and bustle of city life. Whether you are a botanical enthusiast, a nature lover, or simply looking for a peaceful place to relax, Chelsea Physic Garden is a must-visit destination.
Conclusion
Here are the hidden gems in London…We hope you enjoy this article and inspire you to plan your London trip. There is so much to see here that we hope you enjoy each trip. One is always excited in this city.
We wish you good holidays and pleasant days in advance! 
What are the most popular places in central London?
Central London is one of the most popular tourist destinations in the world and is home to many famous landmarks and attractions.
Here are some of the most popular places in central London:
Buckingham Palace: The official residence of the monarch of the United Kingdom.

Westminster Abbey: A historic church and one of the most famous religious buildings in the world.

The Tower of London: A historic castle that has served as a palace, prison, and armory over the centuries.

The British Museum: One of the largest and most comprehensive museums in the world, with a vast collection of artifacts from around the world.

Trafalgar Square: A busy public square that is home to the National Gallery, Nelson's Column monument, and the famous fountains.

The London Eye: A large Ferris wheel that offers panoramic views of the city.

Big Ben and the Houses of Parliament: The iconic clock tower and the seat of the British government.

St. Paul's Cathedral: A famous 17th-century cathedral that is one of London's most recognizable landmarks.
These are just a few of the many popular places in central London, and there is something for everyone in this vibrant and diverse city.
What are the most popular London hidden gems?
London is a city with a rich history and culture, and there are many hidden gems that are not as well-known as the city's famous landmarks. Here are some of the most popular hidden gems in London:
Leadenhall Market: A beautiful Victorian market that is tucked away in the heart of the city.

The Little Venice Canal: A peaceful and picturesque canal that is hidden away in the heart of the city.

The Undercroft, Southbank Centre: A hidden skateboarding area under the Southbank Centre, known for its street art and graffiti.

The Columbia Road Flower Market: A colorful and vibrant flower market that is open on Sundays.

Highgate Cemetery: A historic cemetery that is home to the graves of many famous figures, including Karl Marx and George Eliot.
Where is Royal Naval College?
The Royal Naval College is located in Greenwich, London, England. It is situated on the banks of the River Thames and is part of the Maritime Greenwich World Heritage Site. The Royal Naval College was originally built as a training college for naval officers, but today it is used as a conference and events venue, as well as a tourist attraction. It is now home to the Old Royal Naval College Trust. Visitors to the Royal Naval College can explore the historic buildings and grounds, including the famous Painted Hall,