27 Cruise Tips: A Guide for Beginners
Have you ever gone on a cruise trip? Are you planning to go on one? If yes, you're in good hands. Because in this comprehensive guide, we're going to give you the tips you need for your first cruise vacation.
Of course, as you cruise, you will create your style in time. You will plan your next cruise more easily, thanks to your experiences. But on this list, you're going to find insider tips that will help you on your first cruise vacation. 
Let's prepare you for a cruise full of adventures!
Tips for a Cruise Vacation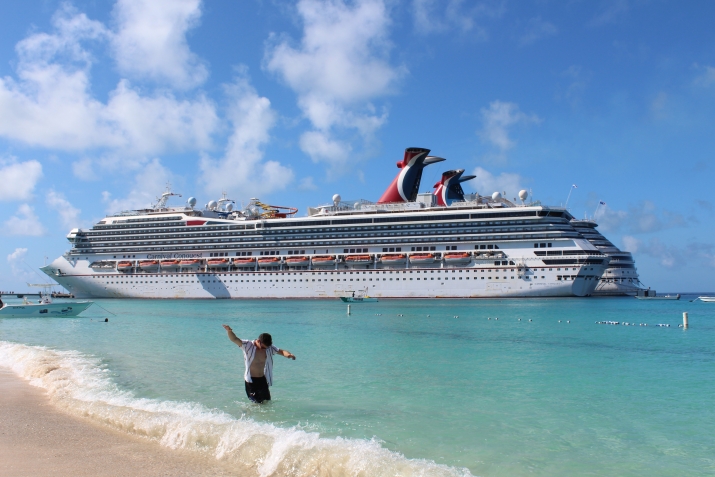 1. Choose an Old Ship for a Cheaper Cruise
If you don't care about style and luxury stuff, you may choose to travel on an old ship. Older ships use the same route as newer ships but they are cheaper. It's true that if you prefer an old ship, you may miss some amenities. For example, the number of pools is less, and there may not be water slides. However, if being at sea is vital to you, you can also have a pleasant cruise on an old ship. Also, don't forget that you'll save hundreds of dollars!
2. Travel for Cheaper While Schools Are Open
Another way to save money on cruises is to travel when school is open. It is a period that is significantly cheaper than when schools are closed and students are on vacation. Families with children can hardly go on vacation when schools are open. So, prices are pretty affordable to attract other travelers. If you have flexible dates for the cruise, I would say don't miss this period when the children are at school.
3. Pay the Cruise Fare Slowly
Pay as slowly as possible after purchasing the cruise. You will already pay a deposit when making the first booking. Some people prefer to pay the entire fee once rather than a deposit. Of course, paying directly for the cruise is a satisfying feeling. However, after making a reservation, prices may decrease. If you don't pay the total price, you may have a chance to take advantage of a lower price. Don't forget to call cruise customer service for offers.
4. Choose the Right Cabin Against Nausea
If you are worried about seasickness, you can choose your cabin accordingly. In general, people get seasick due to the rocking of cruise ships in choppy seas. This is most felt on the sides of the ship. Therefore, you should not choose cabins with balconies to avoid nausea. Instead, you can opt for a cabin with the inscription "midship" on the inside or the lower deck.
5. Prefer Interior Cabins To Save Money
Another way to save on a cruise ship is to opt for interior cabins. Many people find it more convenient to travel in cabins with balconies. On the other hand, a cabin in the middle of the ship is hundreds of dollars cheaper than a cabin with a balcony. Also, many people go to their cabins to just sleep. There's no point in paying more for a room you'll use night after night. You won't miss a thing while staying in an interior cabin for less.
6. Don't Forget Documents To Board the Ship
If you are going on an international cruise, you should keep some important documents. Find out what documents you need to have with you before the cruise. If these documents are missing or forgotten, you may not be allowed to board the cruise ship. In general, passports, visas, and vaccination certificates are mandatory for cruises. Apart from these, there may be some extra documents.
7. Find Parking Places for Cruise Passengers
A cruise ship usually departs from the same ports and tends to arrive at these ports. So, you'll probably disembark at the port you embark on. Cruisers build strong relationships with hotels in these ports, so passengers don't have parking problems. In this way, you can leave your car in the hotel car park, where you will be sure to be safe during your trip. In addition, special "trip parking" charges are made for the use of cruise passengers.
8. Get Travel Insurance for a Safe Cruise
I strongly recommend taking out comprehensive travel insurance, especially if you are going abroad. If you have an accident in a country where you don't know the health system, your health insurance takes care of everything for you. It will help if you choose insurance covering medical conditions you may experience during activities such as diving and snorkeling. If you are going on a cruise with your friends or family, you can also benefit from group opportunities of insurance companies.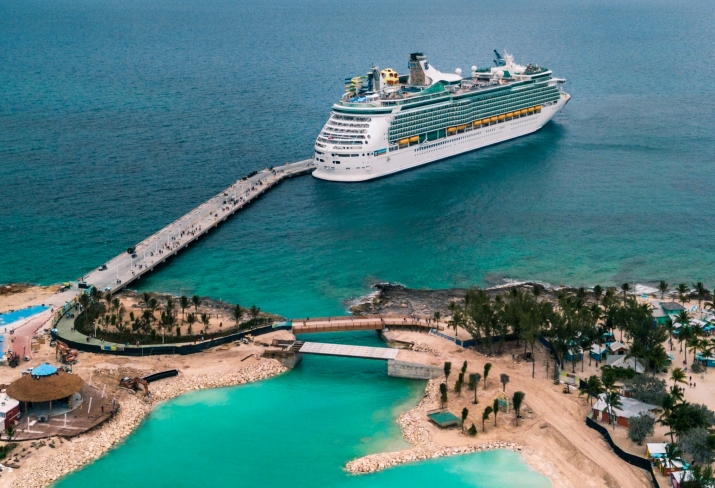 9. Don't Rush To Get on Board
You may have to rush to board the plane because it doesn't take long after the boarding gates close. But you don't need to go early and join the crazy crowd to get on board when you're going on a cruise vacation. Instead of being in the middle of the hustle and bustle, you can come an hour before the ship leaves and board without waiting in line. The important thing not to miss the cruise is to be at the departure port the day before the ship departs. You can spend that night at a hotel by the port. Because once you miss the ship, you will have no alternative.
10. Enjoy Travel Without Luggage Restrictions
According to airline policies, you can't take liquids in the cabin, and there is a baggage limit. You must ensure your luggage is the right weight to avoid incurring extra charges. On the other hand, you will be happy to see that there is no baggage restriction when joining the cruise. The weight or number of suitcases does not matter. However, since you will be visiting many ports, it won't be easy to deal with heavy luggage constantly. I would also recommend leaving room in your suitcase for the souvenirs you will buy from the ports.
11. Use Your Phone in Airplane Mode
Passengers face hefty phone bills when they forget to turn off their phones on international cruises. Therefore, when you get on the ship, you should turn off your phone completely or put it in airplane mode. If you want, you can also connect to WiFi while in airplane mode. Don't forget my advice to avoid shocking bills when you get home!
12. Don't Leave Your Stuff on Balconies
Cabin balconies are unsafe areas compared to other areas. Even if it is private to you, the balconies are not as safe as the inside of the rooms. Sometimes your belongings, such as books, towels, or sunglasses, can fly away because of the wind. Also, common balconies are the most common place where your personal belongings might get lost. For this reason, you should take your belongings with you when leaving a place.
13. Find Out What's Included in the Price
When creating your budget, asking what amenities are included with the cruise ship is decisive. Many cruise ships offer all-inclusive deals; usually, most meals are included in the price. However, as you review the content, you can see that the spa, special shows, and some restaurants are extra. In addition, room service is free on most ships. But that doesn't mean it's all free. Therefore, I recommend that you examine the pricing in detail.
14. Cruise Ship Casinos Have Low Payouts
Do you like casinos? I have good news for you! Many cruise ships have casinos. You may have heard that people earn a lot here. However, casinos on cruise ships don't pay out big. You can play games at lower odds than in a land-based casino. So, beware!
15. Try Specialty Restaurants
Have you experienced the special restaurants of cruise ships before? If your answer is no, you should spare one day to try a specialty restaurant your cruise offers. I am sure you will want to enjoy the menu of gourmet delicacies. These specialty restaurants get crowded towards the middle of the tour. Therefore, if you make a reservation on the first days of the trip, you can enjoy these meals in a calm and exquisite environment.
16. Book Early for Shore Excursions
Shore excursions are activities in and around the ports you anchor during your cruise. These excursions in different styles can be wine tasting, diving lessons, or museum visits. You can book these fun excursions during the cruise. However, shore excursions are very popular with travelers. For this reason, you should make a reservation on the first days of the cruise before it is full.
17. Find Out What the Alcohol Limit Is
On some cruises, the amount of alcohol you can bring is limited. This is because they don't want to reduce alcohol consumption in restaurants and bars. So they want to make a profit in addition to the cruise cost. My advice is to find out how much alcohol you can take with you. You can sip your own wine when your budget is limited or when you want to have fun on the balcony of your room.
18. Prefer Ports for Cheap Drinks
The cheapest place to drink alcohol on a cruise is the ports. Since there are few alternatives on board, drink prices are higher than outside. So when you stop at the port, look at the surrounding bars. Some operators also offer special treats to attract cruise passengers. If you want to drink, enjoy the places in the harbor during the day.
19. Make Sure You Have a Safe in Your Cabin
Usually, there are safes in the cabins of a cruise ship. When traveling, everyone wants to be comfortable and trust people. However, having a safe where you can keep your private and valuables is very important. This way, you will take maximum precautions against theft on ships.
20. Tell the Chef What Dish You Want
One of the best things about cruises is their cuisine. The chef and cooks are always open to your requests. If there is a dish you would like to order, tell the chef because they will gladly prepare it. However, they can usually get your order ready the next day.
21. Request Menus Based on Your Diet or Allergy
You can order the food you want on the cruise or request a menu according to your diet. For example, they can prepare a menu according to an allergic, gluten-free, or vegan diet. All you have to do is notify the staff before the cruise starts or on the first day.
22. Follow Special Events for Your Kids
Traveling with children can sometimes be worrisome. Parents may need to spend time only with their children without taking time for themselves. You can put these worries aside on cruises because special events are planned for children on cruises, like kid's movie nights and pajama parties. You can also hire a babysitter to take care of your children on some cruise lines.
23. Celebrate Your Special Day 
If your cruise coincides with a special date, notify the cruise line ship's personnel. Most passengers usually coincide their cruises with these dates to celebrate their special days. For your special day, the staff decorate your cabin, play a special song, and prepare a special cake. It will be a magical event in the middle of the sea to celebrate.
24. Follow the Newsletter for Current Events
Cruise ships have daily newsletters where events are posted. Newsletters give information about places to visit, upcoming shows, and restaurant specials and cocktails. The dates of the special days of the passengers are also included. You can also inform the staff about the events you want to be published in the daily bulletin.
25. Be Prepared for Sunburn
In the tropics and the open sea, you can feel sunburnt from the wind's effect. A sweet breeze will not make you feel burned. But don't forget to pack a high-factor sunscreen, especially if you're on a cruise for the first time! You should apply sunscreen before leaving the cabin in the morning and renew it regularly during the day.
26. Know What You Put in Your Hand Luggage
A golden piece of information for first-time cruisers: Cruise companies ask passengers to hand over their luggage the day before the cruise ends. The reason is to ensure that all baggage is unloaded orderly and efficiently. Once you have delivered your luggage, you will not be able to take anything from them. Therefore, you should be careful about what you put in your hand luggage. Do not forget to put important documents such as passports, medicines, and personal belongings in hand luggage.
27. Finally, Make the Best of Your Holiday
This is the final and maybe the most important tip I can give you. Cruise trips are great opportunities to see different places in one journey and enjoy the sea without any limits. Don't try to do everything. Instead, enjoy each moment and let your cruise ship take you to your next destination.
Cruise Tips: The Bottom Line
There you have it. We've tried to give you the basics and some cruise tips. Going on a trip on a cruise ship is an unforgettable experience and it'll help you collect great memories. If you have the opportunity, book your cruise trip soon!
Have you ever gone on a cruise trip? Let us know.
Frequently Asked Questions About a Cruise Vacation
How much do you pay for tips on a cruise?
Most cruise ships suggest a tip of $10-12 per person daily. For example, it is recommended to tip an average of $70 for a one-week cruise. Also, remember that you have to tip regardless of age.
Do you have to give tips on a cruise?
Of course, you don't have to tip on cruises. Nobody expects you to tip, especially if you are unsatisfied with the service. But it is still recommended to tip after a cruise where you leave happy.
What happens if you don't pay gratuities on a cruise?
Some of the staff's salary is based on tips on most cruise ships. In other words, if you do not give tips, you will cause the staff's salary to be deficient.
How much should I tip my cabin steward on a cruise?
It is the person who cleans the passenger cabin and supplies everything you need in the cabin. For this reason, it is recommended to tip the room attendant at the end of the day, on average, $3-4.
What do ladies wear on a cruise?
Women generally prefer trousers, skirts, and dresses on cruises. Wearing shorts and flip-flops in the evenings is not recommended. In particular, there is a dress code on special nights. In general, you need to be casual and stylish.
How much money do you take on a cruise?
It will be sufficient to space an average of $50-100 daily. In addition to your daily expenses, you can get a maximum of $20 dollars for tips.
Is it worth getting a balcony on a cruise?
Depending on the duration of your trip, the requirement for a cabin with a balcony may vary. For example, a balcony will be unnecessary for cruises of less than seven days.
You will usually only go to the cabin to sleep. But on trips for more than seven days, you will have time to chill on the balcony.
Where is the best cabin position on a cruise ship?
Cabin location preference varies from person to person. If you want to enjoy the view, you can choose the front or rear cabins. Or, if you feel nauseous because of the shaking, it would be better to select the cabins inside.
What should you not buy on a cruise?
I do not recommend buying electronics, personal care products, and medicines while on a cruise. It will be more expensive than standard selling prices. You can also bring some with you instead of drinking too much alcohol. Or it will be cheaper if you drink at the ports.
What activities can you do on a cruise ship?
Besides snorkeling and water parks, you can also do activities such as fast zip lines, rock climbing walls, onboard go-karts, and ice skating.
What to pack for an Alaska cruise?
For the Alaska Cruise, where you will encounter different climates, you should bring clothes suitable for all weather conditions. You should pack long and short-sleeved T-shirts, light jackets, waterproof raincoats and windbreakers, casual pants, wool, stretchy socks, a scarf, and a vest.
When is the best time to go cruising?
If you want to cruise during non-crowded periods, you can choose the end of August and the beginning of May. Also, April, September, and January are quiet months.
The weather will also differ depending on the region you are traveling to. For this reason, you can prefer less rainy months.
How to eat well and stay fit on a cruise?
First, have a good breakfast. A breakfast with healthy and fresh products prevents overeating during the day. For lunch and dinner, choose light meals and do portion control. Try not to drink too much alcohol and take care to be active.
What not to do on a cruise?
The most important thing you should not do while cruising is to remember to put your phone in airplane mode. You should avoid overloading your luggage; you don't need to fill every day with activities and should avoid overeating all day.
Also, do not forget to take out your travel insurance and do not lose your passport.
Can I smoke on a cruise ship?
While indoor smoking is prohibited in many places, such as bars and restaurants, many cruise ships are excluded. You can smoke, especially outdoors and on the common balconies.
Is it worth getting a cruise vacation?
The cruise will be unforgettable for people of all ages and styles. The cruise, where you will gain different experiences in other travel styles, will leave you with unforgettable memories. This is why I believe going on a holiday on a cruise ship is worth it.
Whether you have experienced it many times or it is your first cruise, you will encounter new things.
Can I bring my own alcohol on a cruise ship?
Many cruise lines allow you to bring your own drinks, such as wine, beer, or other alcoholic beverages. But, there are usually some limits. Find out what your rights are and you'll be fine.
How can I save money on a cruise ship?
If you are first time cruisers and want to save money for your cruise vacation, there are some tips and tricks, such as booking early and through a travel agency if possible, comparing the all cabin options, finding out what the additional fees are going to be, and avoiding being too picky.
If you follow these tips, you can save money on your next cruise vacation.
Is Wi-Fi on cruise ships free?
Premium and luxury cruise lines almost always offer Wi-Fi in their cruise rates while mainstream cruise lines typically do not. Luxury cruise lines including Seabourn, Silversea, and Regent Seven Seas Cruises, as well as upscale cruise lines Oceania Cruises and Viking, usually offer free Wi-Fi for all passengers.
Still, to avoid any misunderstanding make sure you find out if it's included or not.
Which floor on a cruise ship is ideal?
Because these rooms are in the middle of the ship, midship on a higher deck tends to be the most sought-after location. Additionally, cruise ship cabins towards the middle of the ship are known to offer a gentler ride when the seas are rough.