Nine Benefits of Working From Home
All employees, except those obliged to work from the workplace or factory, have now turned a corner of their home into an office space. Getting up about two hours before starting work, getting dressed, having breakfast, being in stressful traffic, and finally arriving at the office are things of the past.
But are you still unsure if remote working is your thing? Maybe you think you'll miss your office environment and your lunches with your colleagues…Then, don't worry as we've got you covered. This article will show the benefits of working from home so you can decide for yourself.
Benefits of Work From Home
Less stress, increased motivation, productivity, and physical and mental well-being are just a few benefits of working from home. Let's take a closer look at why people want to work from home and how you can also benefit.
1. You Avoid Long Hours of Commuting
One of the most important advantages of working from home is reclaiming commuting time. If you are traveling by public transport, people jostling, rude drivers, and a suffocating environment due to the crowd during business hours will lower your mood. Or, if you're driving your car, traffic, car breakdowns, and horn noises cause stress levels to increase.
For most people, commuting is more tiring and stressful than working. Also, if the distance between your home and work is far, most of the day will be wasted on the road. Even if your average round trip takes 1 hour, it means 5 hours of lost time in a week.
On the other hand, working from home saves you time lost on the road. Incorporating that time into work can be tiring. That's why you can spend this time with your friends or take your pet for a walk. Now, you can have more energetic and peaceful mornings instead of consuming all your energy until you go to work.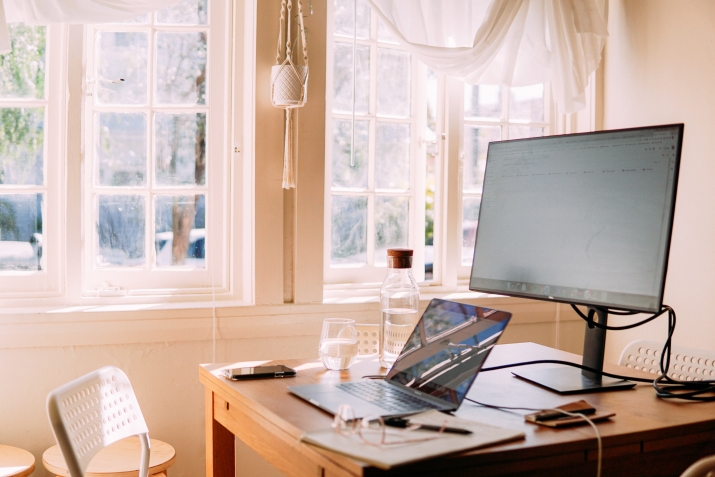 2. You Save Money
While working from home, your expenses will also be greatly reduced. For example, the public transportation fees you spend on your way to work or the costs you make for your cars, such as fuel and tolls, will end. Other individual expenses will vary, but the prices are similar on average.
If you work in an office, you must take care of your appearance. This will cause you to spend on clothes and shoes that will make you look professional. Also, you may not have time to prepare and take your lunch home daily. This results in extra expenses for lunches, snacks, and coffee.
Note:
On the other hand, when you work from home, you will need to buy office equipment, and the electricity and internet bills will increase. You can talk to your employer about providing items such as office chairs and desks. And you can arrange for some of the bills to be paid. This will significantly reduce your expenses.
3. You Don't Need To Dress Up
Thinking about what to wear to work every day becomes a big deal. When you're working in an office, it might sometimes feel like a chore to dress up and look chic every day. Especially for women, the state of being mindful of what they wear can be overwhelming. Spending the whole day in underwire bras, heels, or tight pants causes physical and mental discomfort.
On the other hand, once you start working from home, you can easily balance work and comfort. Instead of getting ready in the morning and thinking about how you look, you can focus on your work. You can create your working style and remote work environment in your field without being under the surveillance of people. As long as your attire is camera-ready, you'll be fine.
4. You Choose Where You Want to Live
Working from home means you can work from anywhere as long as you have a stable internet connection and your personal computer. You don't have to live in the city center because you don't have to be close to your workplace. Instead, you can settle in a village you've been dreaming about for years, or rent a house by the beach.
Also, if you want, you can live in the countryside or the city at certain times of the year. You can do your job via virtual meetings as well. There are two essential points to remember: The first is that your employer may want to hold an in-person meeting during specific periods. Secondly, you should check if your company allows employees to work in another city. Most companies do but still speak to your employer just to be on the safe side.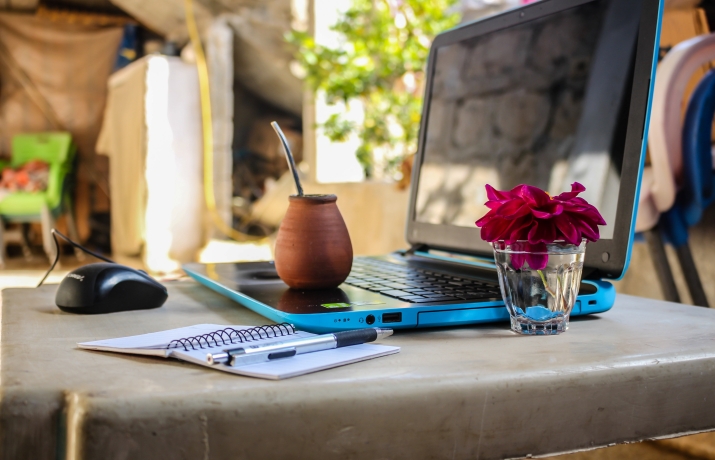 5. You Manage Your Home and Business Life Together
You can take control of your private life while working from home. For example, since you work from home, you can take care of tidying and vacuuming during your short breaks, or you can cook while you work. Especially if you are a working parent, you can spend more time and care for your children while working from home.
You can more easily control the commute times of your children to school and whether they have done their homework. You'll also avoid the cost of babysitting. But you shouldn't be stuck between housework and professional work! Otherwise, working from home can be overwhelming for you.
6. You Work More Efficiently and Effectively
According to studies, employees work more efficiently in a quieter environment and when they get a good night's sleep. In addition, the time spent on the road to and from work causes stress and physical fatigue. Since there is no such waste of time while working from home, you start to work more vigorously. In addition to personal reasons, the activities and noise of the office environment are also distracting for employees.
In short, day management while working from home is entirely up to you. You can arrange short breaks or meal times according to yourself and use your most productive times by working.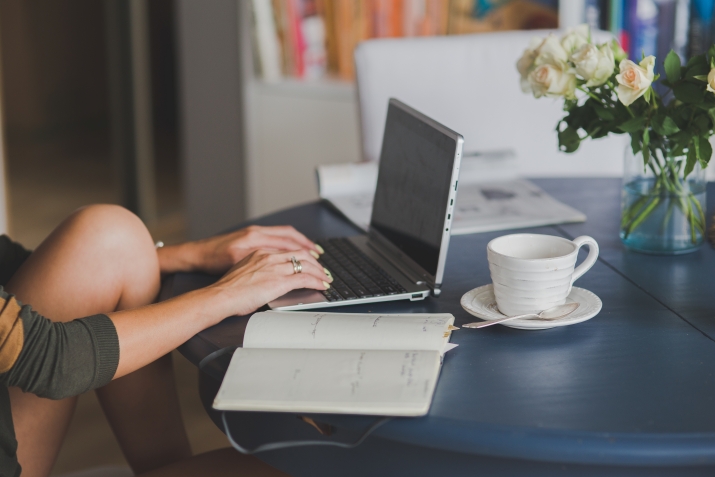 7. You Support Sustainable Living
The work-from-home model supports sustainability campaigns such as overconsumption and climate change. It also contributes to reduced inequalities, sustainable cities, and economic growth. For the last few years, traffic, congestion, and environmental pollution have decreased significantly as people are working from home.
In this way, carbon footprints reduce in the fastest and cheapest way, and it helps the efforts to stop climate change. In other words, in working from the home model, you directly observe the difference in the environment. Therefore, working from home can be an essential reason to support sustainable living.
8. You Work in an Inclusive and Diverse Work Environment
Working from home allows people from different perspectives and diverse socioeconomic and cultural backgrounds to meet within a company. Companies can hire people living in other countries thanks to the work-from-home model. For example, a Berlin-based company may have employees in Istanbul or Budapest. Companies adopt an inclusive policy, thanks to their employees in different geographies. In this way, companies promote diversity and divergent views by enabling them to work from home.
In addition, companies offer the opportunity to get involved in business life for people with disabilities and individuals who can work flexibly and who find it difficult to go to the office and find a fixed job. Companies also allow flexibility to attend health appointments as needed for those who work this way. Companies that promote inclusion and diversity are also viewed positively by their employees.
9. You Have a Healthier Life
Working from home greatly reduces the stress of work life and the strain of the office environment. Employees are happier and more motivated when working from home because they can spend more time on their personal life. They can determine their own work-life boundaries. The office setting can be a distraction for employees and cause business relationships to be more problematic. It is also known that employees are more committed to their companies when they can work from home.
Remote work is good for the mental health of the remote employees as well as their physical health. For example, an employee working from home can eat healthier, find time to exercise, be less exposed to infectious diseases and create a more ergonomic workspace. Also, remote working is convenient in case of a health problem or disability. As a result, remote work allows employees to create the healthiest work environment. 
Bottom Line: Benefits of Work from Home
There you have it. We've tried to give you some benefits of remote working. These are the most obvious ones and there are of course more advantages.
Are you working remotely? Have you ever had the chance to work from home? If yes, let us know if you like it or not. If note, I hope you'll find the opportunity and see its benefits yourself!
Frequently Asked Questions for Benefits of Work From Home
Is working from home worth it?
good?". But now we see that working from home has many benefits that affect and change people's lives. It can be said that it makes life easier for people who cannot focus on their private life due to long working hours and work stress. Also, it's no surprise that many employees want to work from home.
Working from home increases productivity, concentration, and efficiency while allowing for a work-life balance. It enables a less stressful life while avoiding long hours of commuting and traffic. 
Why is it important to let employees work from home?
Working from home means employees have more time and less distraction. It makes it possible to work without getting up early in the morning and without traffic after work. This increases employees' productivity and provides excellent benefits for both employees and employers.
When applied effectively and correctly, working from home enables employees to adapt to their work more easily and increases their performance. The remote job also helps companies save a great deal on office expenses.
What is a work-from-home job?
Work-from-home job is a position where you can work without the need to be in the office. You can work through a personal computer and a good internet network in a remote job. There is a wide variety of positions available in many different industries for remote jobs. Companies manage the jobs that do not need to be done from the office and do not contain confidentiality with their remote workers.
Work-from-home jobs include writing, social media management, customer representation, graphic design, translator, etc. In addition, some companies now offer their employees in traditional positions the opportunity to work from home or hybrid.
What are the most obvious benefits of working remotely?
When we look at the benefits of remote work, it is essential for both individuals and a sustainable environment. It is a model in which it is possible to work away from the hustle and bustle of daily life without spending stressful hours in traffic and being overwhelmed by the intense tempo of the workplace.
Working from home offers an opportunity where you can create your workspace and the environment where you are most productive. It allows you to work in a quiet environment where you can focus on your work and do the responsibilities of your private life simultaneously. On the one hand, it provides the opportunity to take care of your children and spend more time; on the other hand, it offers the opportunity to reduce personal expenses. If you are tired of uncomfortable clothes, heels, or ties, you can work with your home clothes without worrying about how you will look.
Also, the biggest impact on the way of life of working from home is being able to decide where to live. If you don't need to go to the office often and are tired of the city crowd, you can settle in the countryside. All you need is a computer and wifi to work remotely.
As a result, you can closely observe the benefits of working from home both in your private life and in the change of nature. You can improve your mental health while applying one of the easiest ways to reduce your carbon footprint.