Atlantic Ocean Islands to Visit
Do you know what beauties the gigantic Atlantic Ocean holds? When you learn from our article, you'll want to plan a holiday directly here.
The Atlantic Ocean stretches from the south of Svalbard to the tip of Tierra del Fuego and is gigantic. This is considered the second-largest body of water in the world. And, spread over many borders, it has many beauties. There are so many beautiful places here…
Islands in the Atlantic Ocean have many places to explore. Natural beauties, wonderful waters, great climate… Moreover, many more beauties! From underground caves to sea activities to recreational activities, there are many opportunities for every vacationer here. We'll try to inform you in this article.
Without further ado, let's get started…
Location of the Atlantic Ocean
The Atlantic Ocean is huge. To the west is North and South America. To the east are Europe and Africa. To the north, the Atlantic connects to the Arctic Ocean. In the south, it connects to the Southern Ocean. Researchers generally divide the Atlantic into two basins, due to its size. These are the North Atlantic Ocean and the South Atlantic Ocean. 
Notable Islands in the Atlantic Ocean
The Azores
The Azores is one of Portugal's two autonomous regions. The other is Madeira. We wouldn't be able to tell you about the Azores on this list. This place is located on the Lisbon side of the Atlantic Ocean. It's located west of Lisbon. The Azores is an archipelago of volcanic islands.
This place was used as a stopover for transatlantic ocean crossings for a long time. Over the years, the touristic value of this place began to be discovered. Moreover, every year, more and more tourists began to visit this place. The main livelihood here is sea fishing. The Azores people are also very pleased with the discovery of this place and they're working to make this tourism sustainable. There are regular flights from the USA, Portugal, and Brazil. 
There is so much worth seeing here. First of all, this is a lush place. You'll love its nature. Also, this place seems to be blessed with volcanic crater lakes. The Azores is already home to two of the UNESCO World Heritage Site, and we can say that it gets the value it deserves. These are the old town of Angra do Heroismo and the Pico vineyards in Terceira. In addition, the biodiversity of Corvo, Flores, and Gracosia is worth seeing. 
The Canary Islands
And next, the Canary Islands. We can't be sure what feature we praise this place for, it has so many beautiful things… First of all, this place appeals to all types of holidaymakers. Surf lovers, those who want to relax, partygoers… Everyone can find everything they're looking for there. 
Its beaches will enchant you. Because besides its wonderful soft sand and crystal clear water, you'll also be looking at a wonderful view while sitting on the beach. This place will relax your soul. Many water activities can be done here when you get bored of resting. The most common activities are surfing and kitesurfing. If you like these sports, we especially recommend you to go to the Fuerteventura region. Here are the best sports to surf in the Canary Islands. You can also have great food on the beach and in many parts of the island. This is a dream destination. We're sure that you'll not expect to find so many things when you come here. You'll be shocked! 
It's also a great option to sit and relax on the beach. However, if you're a bit more adventurous and think there's nothing for me, it's there! For this, you can consider the regions of La Gomera, La Palma, and El Hierro. These three places are a little bit more out of the ordinary and quiet. We can safely say that they're wild. However, we recommend that you check the weather before coming here. Because it can be different from the Canary Islands in general.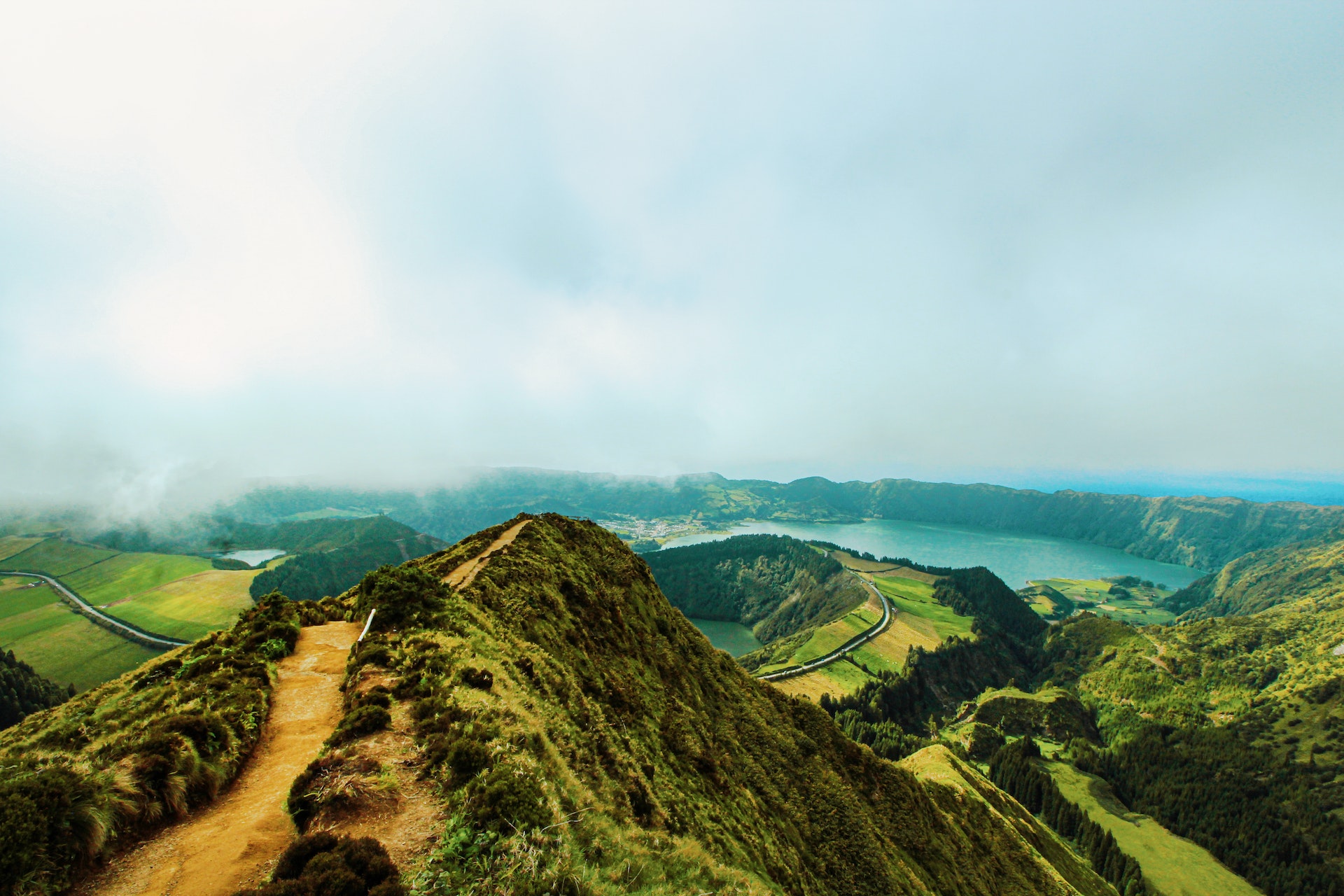 Bermuda
And, we continue with glorious Bermuda. This is one of the places you need to see. One of the most essential features of this place is that hosts many cultures together. British, American, and Caribbean cultures coexist here and it's really enjoyable to experience. And of course, the cultural activities that this provides are a lot of. It's essential to see the historical places of this place. 
Also, if you have a scooter or bike, we recommend bringing it with you. It's very pleasant to tour the streets like this. If you don't have them or can't bring them with you, you can find places to rent them here. Between these tours, take a break at a restaurant and eat delicious food. There are also great places to shop. You can buy gifts for everyone on the way home. In addition, the wonderful perfumes of this place will be a very nice gift to your loved ones. 
This place has wonderful pink sands. Like a postcard. To discover these pink beaches and the wonderful sea, snorkeling will be very good. We recommend that you experience it. Private coves will be waiting for you while you snorkel. Another little-known thing about Bermuda is that it's close to New York. For this reason, if you're in that area, you can even arrange a day trip to Bermuda. While you're here, we say don't forget to drink a delicious rum. Because this is the land of rum. One of the cultural drinks of this place. 
The Bahamas
And, the last Atlantic island on our list is the Bahamas. This place offers a wonderful tropical vacation to its visitors. At the same time, this place was even the getaway for the famous writer Hemingway. We mean, it's one of the best places to find inspiration. If you need some peace and creativity, consider this place.
The Bahama is made up of two parts. North and South Bimini. These two islands both offer a lot and appeal to all types of vacationers. If you like snorkeling and want to explore the island, this place is great. Because there is incredible biodiversity and the water is very clean. There is so much to discover underwater. The water is full of tuna! You need to discover Bahamian cuisine when you come here. Especially the freshly baked Bimini bread! Your stomach will feast. There are luxury hotels as well as simpler accommodations. Moreover, all this promises comfort. 
The possibilities of this place don't only end with water, but also on land. For example, if you like games, there are boutique casinos here. If you go to Bimini Cove, a wonderful view will be waiting for you. Here you can go directly to the beach. Here you can meet the local fishermen and have a pleasant chat.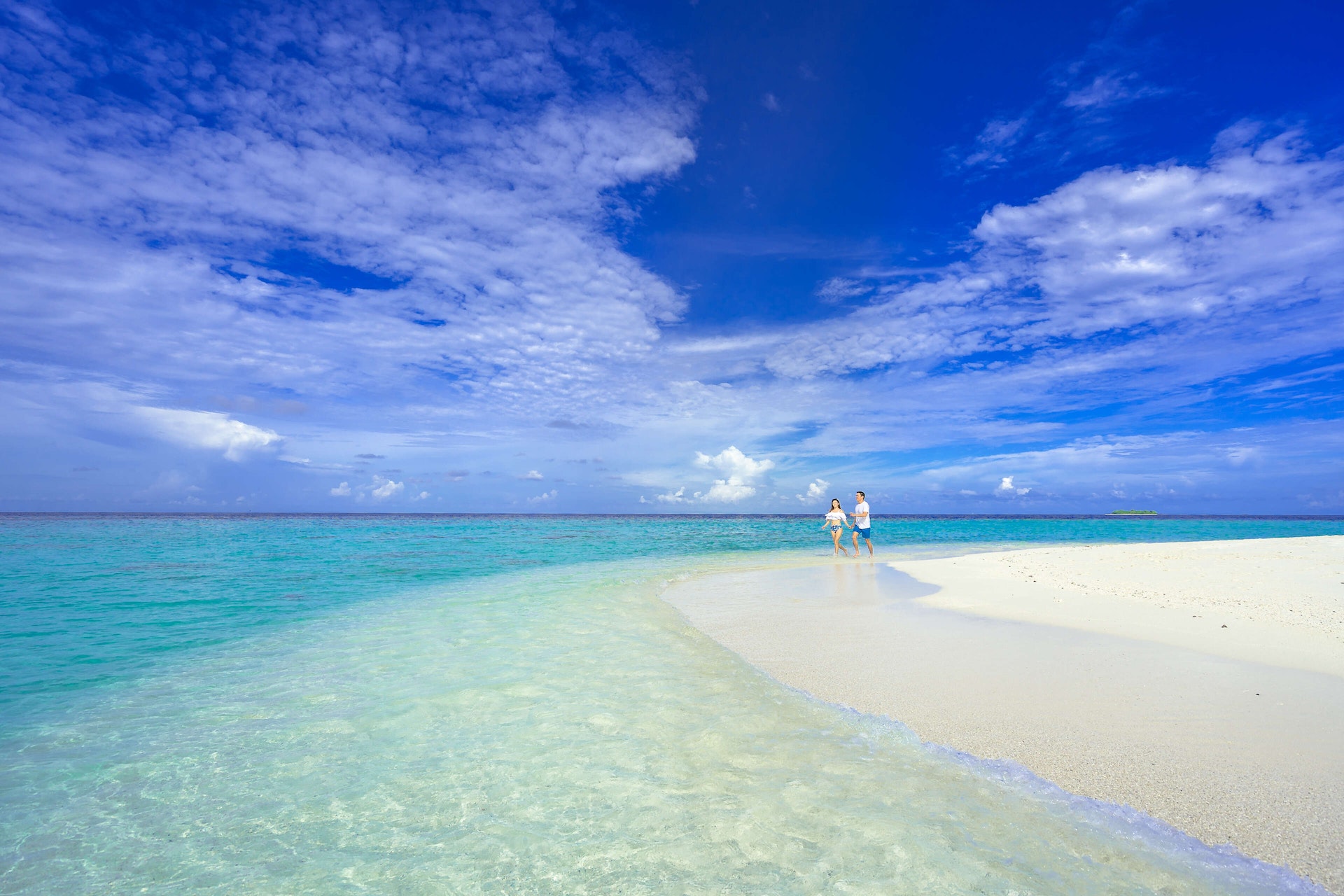 How To Get Islands of the Atlantic Ocean
There are many flight routes to get to the Azores Islands. However, the best way is to fly from Ponta Delgada, the capital of Sao Miguel, the largest island of the Azores, to Joao Paulo II Airport and fly from there. There is a direct flight there. When you want to go from other destinations, you need to take a connecting flight. 
Traveling to the Canary Islands is similar. Since the Canary Islands are located near Africa, if you want to go from Spain, you can be there in three hours with a nonstop flight. If you're going from London or Paris, the flight can take between five and six hours. If you want to use the sea route, you can look at the ferry tours made by local companies. However, the smaller islands we mentioned above, La Palma, La Gomera, and El Hierro may take a little longer to reach. For these routes, you can consider the ferry. 
The best way to reach Bermuda is to fly. British Airways serves the Bermuda International Airport. This airport is also connected to many cities and countries. Unfortunately, ticket prices are a little high. 
We can say that transportation to the Bahamas is the most comfortable compared to other islands. You can reach here by air or by sea. Both methods are extremely convenient. Some come here by private planes and boats. 
Best Time To Visit Atlantic Ocean Islands
We can even say that there is no bad time to go to the Atlantic Ocean islands. On the other hand, the most ideal period is of course the spring and summer months. At these times, the weather is quite hot and sunny and becomes available for all activities. Some areas may experience more frequent rain. It's enough to check the weather conditions before going to these regions. 
What to Do on Atlantic Ocean Islands
The Azores
The Azores Islands are in a great location, so there's plenty to do here. We especially recommend adventure lovers explore the wildlife of this place. Lakes, natural beauties, beaches… Here's what you can do in the Azores: 
Whale Watching: The Azores is one of the best locations in the world for whale watching. Because there are more than 20 different types of marine mammals here. Also, this area appreciates it and is one of the largest whale sanctuaries in the world. You can see a whale here at any time. 

Seeing Sete Cidades: If you want to take a breather and see great views, we recommend that you come here. This place has a breathtaking view. It's located in Sao Miguel and northwest of Ponta Delgada. This is a region of blue and green lakes. 

Diving: Have you wanted to learn to dive for years but can't take action? The Azores is the perfect place! This place is very wide in terms of sea life, so it's very enjoyable to dive here. In addition to the sea creatures, the underwater topography of this place is also worth exploring. 
The Canary Islands
The Canary Islands are a huge place. So, you'll find other things to do in every corner. Natural beauties and activities to do… It offers many things. Let's look at the top three:
Seeing Teide National Park in Tenerife: This is the third-highest volcano in the world. Those who come to the Canary islands usually don't leave without seeing this place. It's important to experience you too. It's also on the UNESCO World Heritage list. 

Relaxing in the Wonderful Beaches: Well, let's get some rest, right? The Canary Islands are home to many beautiful beaches, but we especially recommend the Gran Canaria area. There is a golden sand beach. It's located in a very large seaside resort. You'll also find very nice cafes and entertainment venues on the beaches here. It's a very lively place both at night and during the day. Whether you want to relax on the shore or join the fun. 

Seeing the Works of Cesar Manrique on Lanzarote: Artist Cesar Manrique is a very important person for this region as well as his art in general. After living elsewhere, he returned to his island of Lanzarote in 1968 and started a campaign to save it from tourism. Although this isn't good for us tourists at the moment, his work is worth seeing. 
Bermuda
Bermuda, which conquers hearts by being only a few hours away from New York, offers many activities to its visitors. The ease of access always makes this place more enjoyable. Let's take a look at the activities: 
Taking a Jet Ski Tour: You can see many parts of Bermuda with a nice jet ski tour. Don't forget to feed the sweet fish during this tour. You'll be fascinated by the cleanliness of the water during this wonderful tour. 

Seeing Somerset Bridge: You can see it during the jet ski tour, but we suggest you stop and examine it carefully. This is the smallest working suspension bridge in the world. It's also a fun attraction. It has become the symbol of this place. 

Exploring Saint George's: Saint George is on the UNESCO World Heritage List. This is because it's the oldest settlement in the west. There are wonderful buildings and cobblestone streets here. When you come to Bermuda, it's one of the places you need to see. 
The Bahamas
From playing golf to shopping to relaxing on the beach, the Bahamas offers many activities to its visitors. You'll find everything you're looking for on this island that purifies many attractions. If you wish, you can snorkel and explore the coral reefs, or you can take walks on wonderful routes. Come on, let's look at: 
Going to the Beaches: The Bahamas is warm year-round. This makes this place always a suitable location for a beach holiday. Treat yourself to the blue waters of this place. There are almost 700+ beaches in the Bahamas. The most famous ones are those at resorts like Atlantis and Paradise Island. 

Taking a Boat Tour: When you're satisfied with resting on the beach, we suggest you take a boat tour. You can rent a boat or take a tour of a local company. Meanwhile, many experiences such as snorkeling, fishing, and swimming with different fish will be waiting for you. You can also go to private islands this way. 

Diving and Snorkeling: The underwater life of the Bahamas is very vibrant. Stingrays, dolphins, sharks, and many other interesting aquatic creatures… Also, reefs, underwater caves, and sinkholes are worth seeing. That's why many tourists come here every year to dive and snorkel. It helps you to snorkel at many beaches here. For example, they reserve shallow areas for this activity. 
Conclusion
Here! We've talked about the wonderful main islands in the Atlantic Ocean. We hope that we were able to help you with this article and that you can easily plan your next vacation. We wonder, which island are you planning to go to first? Have a great holiday in advance! 
What are the most popular Atlantic Ocean islands to visit?
Some of the most popular Atlantic Ocean islands to visit include the Azores, Gough Island, Bermuda, and the Bahamas.
What is the best time of year to visit an Atlantic Ocean island?
The best time of year to visit an Atlantic Ocean island depends on the specific island and the traveler's preferences, but generally, the warmest and sunniest weather is from June to September.
What activities are available on Atlantic Ocean islands?
Visitors can enjoy activities such as swimming, snorkeling, surfing, hiking, and exploring local culture and history.
Are Atlantic Ocean islands easily accessible by air or sea?
Accessibility to Atlantic Ocean islands will vary depending on the specific island and its location, but many islands are accessible by air or sea transportation, with regular flights and ferry services available.
Is it possible to stay in a resort or eco-lodge on an Atlantic Ocean island?
Yes, there are many resort and eco-lodge options available on Atlantic Ocean islands, ranging from luxury to budget-friendly.
Can I find local food and drink on the Atlantic Ocean islands?
Yes, visitors can find local food and drink on the Atlantic Ocean islands, including fresh seafood and tropical drinks.
Are there any precautions I need to take when visiting an Atlantic Ocean island?
Visitors should research local conditions and follow any health and safety recommendations, including checking for any travel warnings or restrictions and taking appropriate measures such as getting vaccinated and bringing appropriate clothing and gear.